The Most Irritating Fighters in MMA Today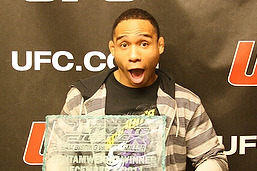 Photo credit: UFC.com/Andreas Hale
At the turn of the 20th century, baseball was still a bit of an unsettled frontier. It attracted men who couldn't fit in with civilized society and weren't deterred by the ballplayer's transient, unstable lifestyle. It didn't pay much, but it sure beat the coal mines and the turnip fields for those with the requisite talent sets.
As such, baseball's early days attracted a lot of crazy characters. Owners, coaches and teammates tolerated nearly endless tomfoolery for a strong arm or a quick pair of feet. There's a lot of that spirit in today's MMA. Far from the Wild West of its infancy, the sport nevertheless piques the interest of a certain segment of athlete. Highly skilled, highly focused, yes. But sometimes eccentric. And sometimes, eccentric means irritating.
With that in mind, here are the 10 most irritating active fighters in MMA right now. It doesn't mean they're bad fighters. It doesn't mean I personally dislike them. It means they're irritating.
Begin Slideshow

»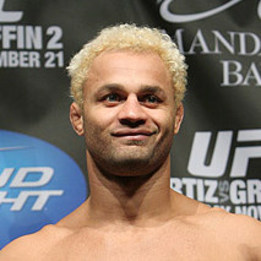 Photo credit: Tapology
His star has fallen of late, but he's like a dormant volcano, waiting to erupt. His recent attempt to get under the skin of one Rory MacDonald fell on deaf ears, but he now has a February date with hard-hitting Robbie Lawler at UFC 157.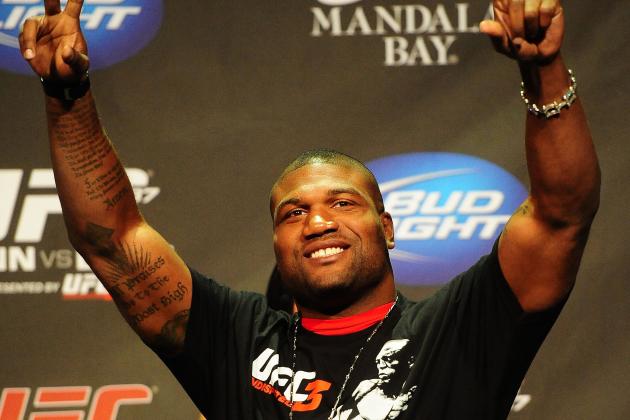 Mark J. Rebilas-USA TODAY Sports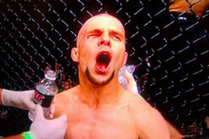 Photo credit: Zuffa/The Ultimate Fighter
Chris Cope is gone from the UFC. WOO! But he's not retired, and he's certainly not forgotten. WOO!
His signature call will ring through these hallways—these Halls of Irritation—forever. WOO! WOO! Do you remember that call, my friend?
WOO!
WOO!
Photo credit: MMA Junkie
I can't think of another fighter with two poles as far apart as those of Jason "Mayhem" Miller. On one end, he's a cerebral guy and a good coach, fighter and person. On the other, he's a troll and a provocateur, in a way that's not always productive. Or coherent.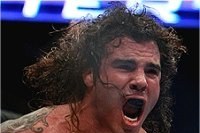 Photo credit: Sherdog
The irritation has nothing to do with his personality. He actually seems like one of the coolest, most approachable dudes in MMA. I'd love to hang out with Clay Guida some time, although my chances of doing so are probably diminished now that I'm ranking him among the most annoying active fighters. Then again, who knows. What am I, a psychiatrist?
In any event, what annoys me about Guida is a sense of what I'll call false advertising. He's all hair, ink and sweat as he bounces to the cage. Cardio this and energy that. Motor this and fan favorite this and Big Lebowski that and positive attitude that.
Then he gets in there, and yeah, maybe he moves around a lot, but at the end of the day, if he has the ability to lean and stall or lay and pray, he does (see Nate Diaz, Anthony Pettis). And if he gets into a slugfest, he loses (see Diego Sanchez, Roger Huerta).
The emperor wears no clothes, people. And as such, this is a fighter whose product doesn't live up to its promise. I find that irritating.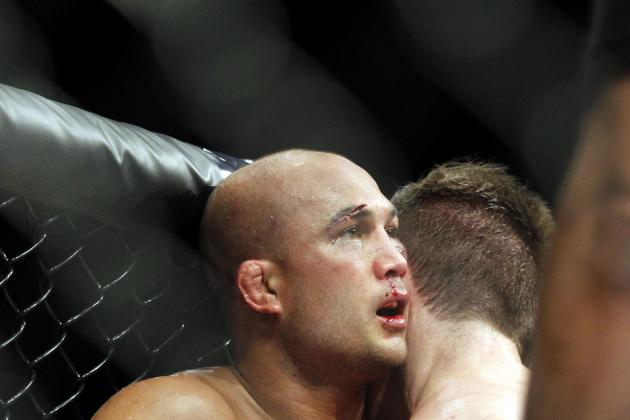 Joe Nicholson-USA TODAY Sports

How long until B.J. Penn has spent all of his political capital?
How many times do we fans have to go through this wringer? Oh, this time it's different. With Opponent X, it's personal for B.J. Penn. This time he's really getting in shape. And he accuses every opponent of cheating, calls them cowards, talks about how he's going to drink their blood and break their spirits and he's coming for a war and this isn't a sport for him it's a fight.
Then everyone falls all over themselves. Everyone gets excited. B.J. Penn is back! Does he have another run left in him?
Then he gasses before the end of the first round and stands there for the rest of the fight like a tackling dummy.
He'll escape one takedown or pull guard and everyone will ooh and ah. And then he'll go back to getting beaten up.
Lather, rinse, repeat. How many more chances will he have to do this to his fanbase? I don't know, but it's getting irritating.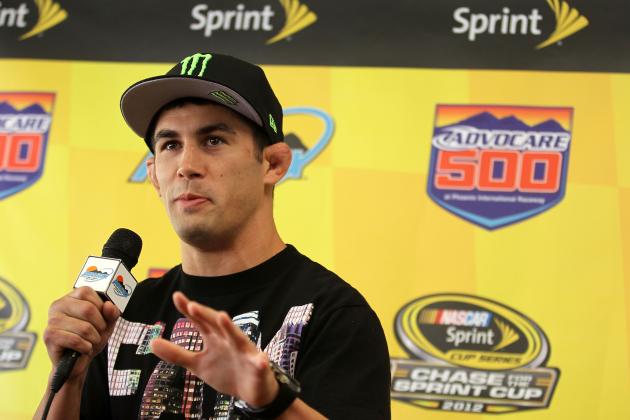 Todd Warshaw/Getty Images

I was fully prepared to root for Dominick Cruz to best Urijah Faber when the two rivals coached against each other on The Ultimate Fighter. But they flipped the script on me.
I was happy that Cruz had picked a fight with the ultra-marketable, therefore untouchable Faber. I liked the intelligence and soft-spoken version of Cruz I had seen in interviews. But he came off on the show as someone snarky and petty, who liked to go around in life like he was Sugar Ray Leonard. He's great, but he's not a GOAT, though he might be a tough sell on that stance.
End result: Faber's off my irritants list. Cruz, welcome aboard.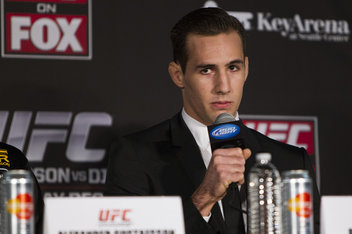 Photo credit: Esther Lin/MMA Fighting
I'm really buying into this Canadian Psycho thing.
But if there's a psycho gimmick to be played up here, it might be more obsessive-compulsive than homicidal. He seems like the kind of guy who doesn't want people touching him when he's out in public. Because he can smell your stink. Mr. Anderson.
Plus, there was the way he taunted B.J. Penn in the cage and then denied it all with a straight face. So not only is he the type to pee on your leg and tell you it's raining, but he doesn't even care if you realize it's pee. As far as Rory MacDonald is concerned, you should just be happy he gives you anything.
Photo: UFC.com
I don't know about some of these other guys, but I do believe John Dodson actively wants to be annoying. He goes for it. He gives it his all. It's his Thing.
And whenever you decide to yourself, "Hey! I'm going to stand out by being annoying!" that not only opens you up to criticism (and booing) but also to being even more annoying.
So...I guess Dodson wins then? Sure, why not. I guess being annoying causes people like me to talk about him, which lands him some lucrative compression shorts contract. Right? Any fighter with a disagreeable personality characteristic must be a self-promotional genius. Simple as that. No other explanation.
Regardless, the Chucky-giggling, jazz-handing, silly-grinning, rubber-mugging Dodson is probably going to win the flyweight title soon, then keep it for a while. Looks like we're stuck with him. Whoop-dee-dee.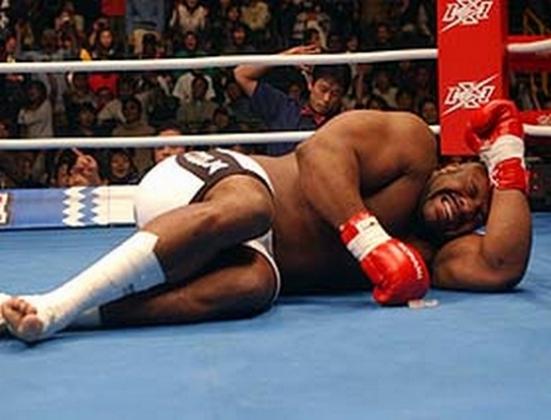 Photo credit: Vigilante MMA
The man's as big as an elephant and taps like he invented Morse code. Though that would make it Sapp code.
Everyone likes to make jokes at Sapp's expense. But I don't. He's like a misbehaving little kid. Don't encourage him.

Think you know irritation? You know nothing until you follow me on Twitter.