Manchester United's Worst XI of the Premier League Era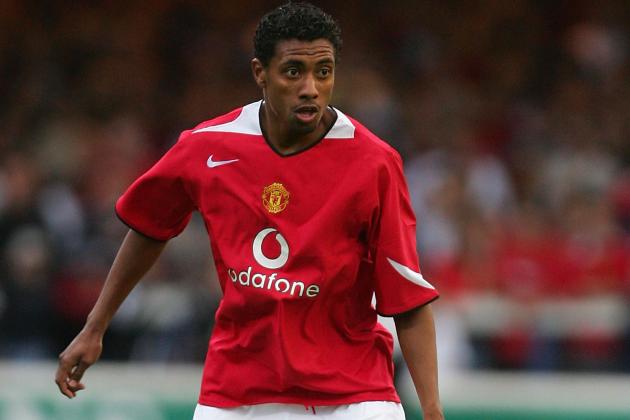 Laurence Griffiths/Getty Images

When compiling the ultimate Manchester United XI of the Premier League era—a who's who of Old Trafford greats, legends and title-winners—the names Cantona, Giggs and Ronaldo instantly come to mind.
But what about the other end of the spectrum? What about the footballers who came and went with little more than a whisper and left with nothing but extinguished dreams?
The club has certainly not been without its fair share of busts—whether we're talking about failed transfers or unfulfilled potential, even Sir Alex Ferguson is sometimes unable to bring a footballer up to scratch.
Here is a starting XI of the worst players to have worn United red. May their legacies be forgotten as quickly as possible.
Begin Slideshow

»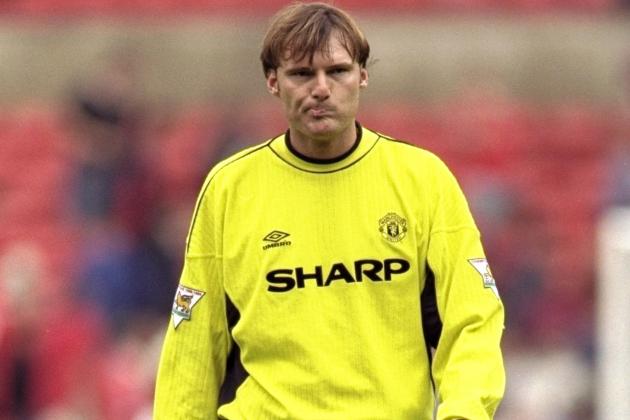 Alex Livesey/Getty Images

Tenure: 1999-2000
EPL Appearances: 4
In goal we have poor Massimo Taibi, the journeyman Italian whose time at Old Trafford was brief yet certainly eventful.
The calamitous keeper's fate was sealed early on by his horror show against Southampton and his poor outing in a 5-0 drubbing at the hands of Chelsea.
Having left United only a few months after his arrival, Taibi then went on to have some small success back in his home nation. Shame he never had the temperament to make it in England.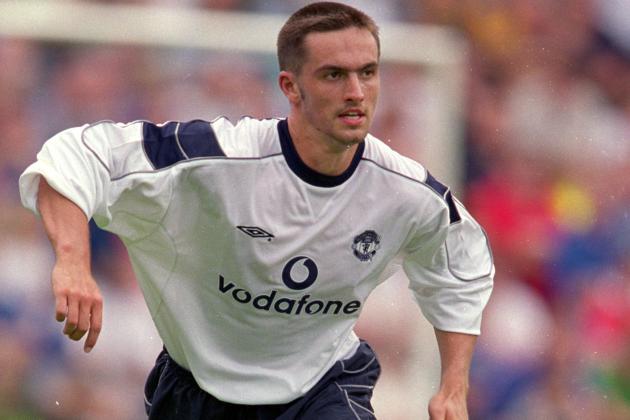 Ben Radford/Getty Images

Tenure: 1995-2002
EPL Appearances: 9
Never heard of Michael Clegg? You can't really be blamed—though he was at United during some of the club's most successful campaigns, his impact was barely felt on any of the teams.
In seven years at Old Trafford, Clegg notched only nine Premier League appearances—his story being that of a youth-team graduate who was never able to make the cut.
The defender eventually found a home at Division Three side Oldham Athletic, where he played out his career in near-anonymity.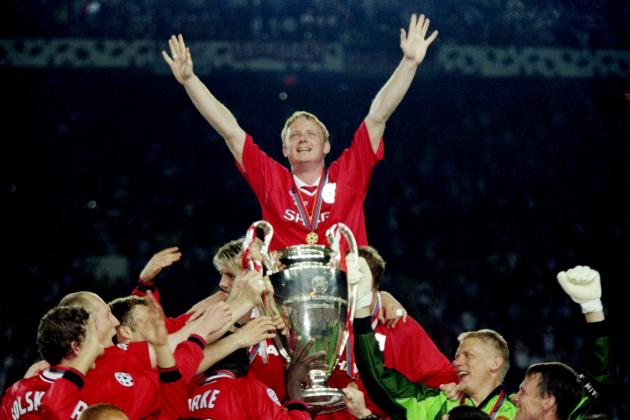 Phil Cole/Getty Images

Tenure: 1994-2003
EPL Appearances: 85
Let's face it, despite remaining on the Manchester United books for almost a decade, David May was never much cop.
Whether playing at right-back or in his preferred central position, the Englishman always served as little more than a backup to the likes of Steve Bruce and Jaap Stam while at Old Trafford.
Worth noting though is May's amazing photobombing skills. It's hard to find a single image of United celebrating their 1999 Champions League win without him sneaking in—despite not having played a minute of the game.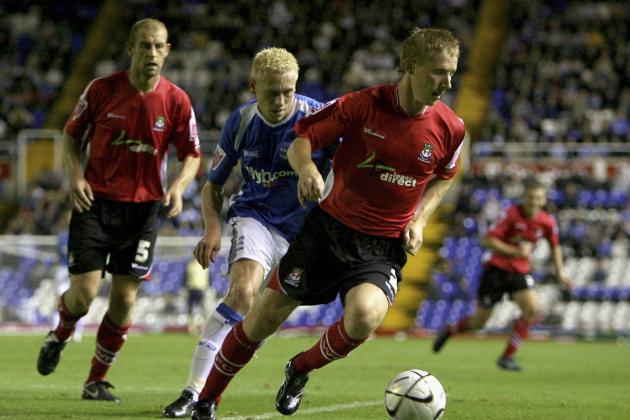 Clive Brunskill/Getty Images

Tenure: 1999-2003
EPL Appearances: 1
Like Clegg, Roche rose through the Manchester United ranks before failing to make the grade at the first-team level.
Sir Alex never saw much use in the defender, releasing him without so much as a cursory glance after only a single appearance at the highest level.
For an idea of just how poor Roche was as a player—he was released by League Two club Wrexham well before turning 30.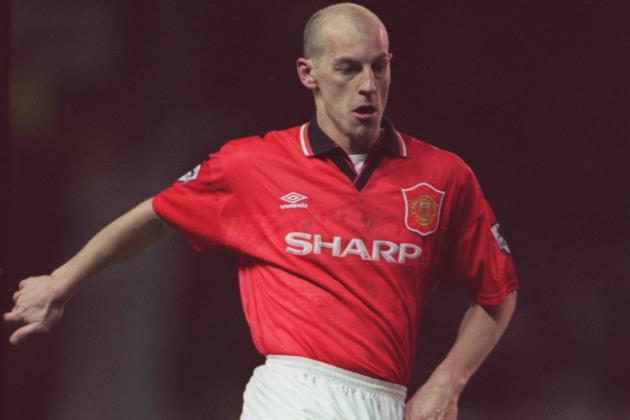 Mark Thompson/Getty Images

Tenure: 1995-1996
EPL Appearances: 2
Having reunited with his old Auxerre teammate Eric Cantona at Old Trafford at the beginning of the 1995-96 season, there were hopes that Frenchman William Prunier would be a bargain signing similar to that of his fellow countryman.
His second appearance for the club—a disastrous game which saw United ship four goals to Tottenham Hotspur—was to be his last, such was his terrible performance.
Prunier regularly makes appearances on lists recounting Fergie's biggest transfer flops, most recently in The Sun's top 10 alongside several players also included here.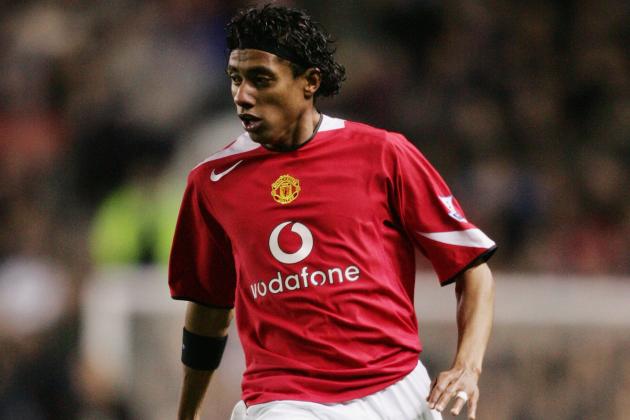 Ross Kinnaird/Getty Images

Tenure: 2003-2005
EPL Appearances: 20
Kleberson's performances for Brazil's World Cup-winning side of 2002 suggests he was not totally without talent. But that's not to say he wasn't dreadful for United—he certainly was.
The midfielder was bought for the steep fee of £6.5 million in 2003, but was sold less than two years later for less than half the sum.
It is no coincidence that Kleberson's time at Old Trafford coincides with one of the worst periods in the club's history.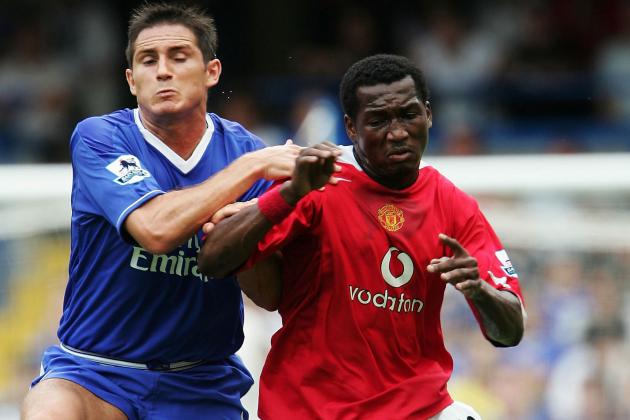 Phil Cole/Getty Images

Tenure: 2003-2005
EPL Appearances: 20
An interesting fact—both Kleberson and Eric Djemba-Djemba made 20 Premier League appearances for Manchester United, scoring twice.
It would be difficult to say which was the worse player while at Old Trafford, but considering that many were saying that the Cameroonian would be the next Roy Keane, surely his was the more tragic tale.
Djemba-Djemba recently found form at Danish club Odense Boldklub, but he now plies his trade in Israel for Hapoel Tel Aviv.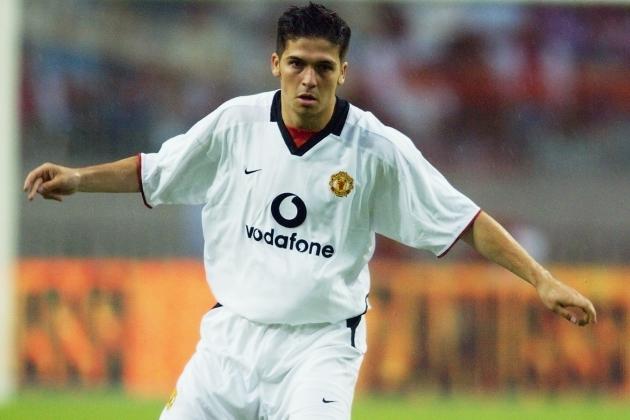 Ben Radford/Getty Images

Tenure: 1999-2004
EPL Appearances: 1
The ultimate journeyman, Bojan Djordjic has played for a dozen teams during the course of his career, but it was his unsuccessful time at Old Trafford that is best remembered by most football fans.
Initially hailed as a top prospect for Manchester United during his youth, the winger's career seemed to fizzle out before it had even started.
Djordjic was briefly offered a chance for redemption by then-Blackpool boss Ian Holloway in 2011, but he left soon after it emerged he was being paid only £90 a week by the Seaside club (via Daily Mail).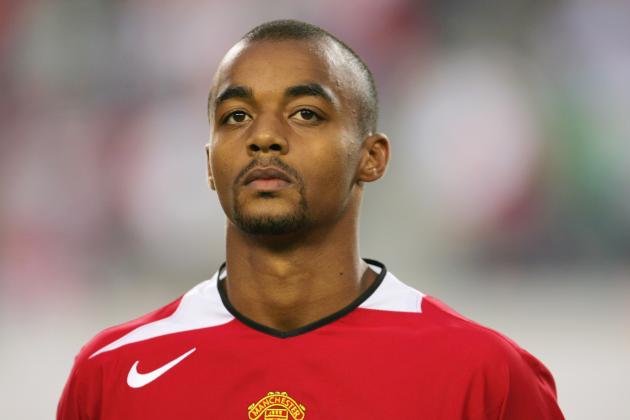 Jamie Squire/Getty Images

Tenure: 2003-2006
EPL Appearances: 24
David Bellion was lightning quick, but apart from that, the forward had little else going for him.
Having made the move from Sunderland in 2003, the Frenchman was billed by some as Manchester United's answer to Arsenal legend Thierry Henry. Needless to say, the comparisons were slightly exaggerated.
When talking about his time in England, Bellion believes "with Manchester United, I couldn't play five to six matches in a row, so it was difficult to prove I deserved to be in the team" (via Sky Sports).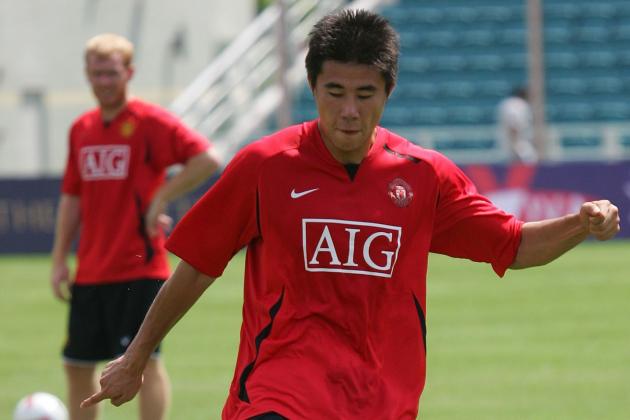 MN Chan/Getty Images

Tenure: 2004-2008
EPL Appearances: 1
The curious case of Dong Fangzhuo is one that has long puzzled many a Manchester United fan, who no doubt long for Sir Alex to release an updated version of his autobiography for the truth.
The forward became the first Chinese player to ever play for the Red Devils, though considering he only made one Premier League appearance for the club, his £3.5 million transfer fee was hardly worth the landmark.
Fangzhuo later had spells in the Chinese Super League, Polish league and Portuguese league, but failed to score a single top-flight goal in any of them.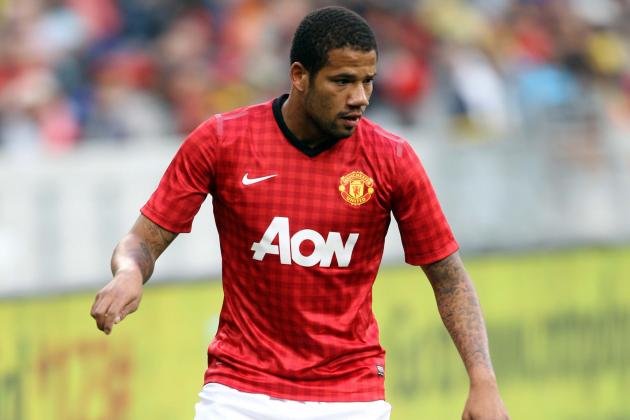 Gallo Images/Getty Images

Tenure: 2010-
EPL Appearances: 2
When little known Portuguese forward Bebe signed for Manchester United for £7.4 million in 2010, naturally the first question on every fan's mind was "who on earth is Bebe?"
Over two years later, and I'm sure those same fans now wish that question had never been answered.
Is Bebe the worst footballer to have ever played for United? Maybe not... but he certainly comes close.
Who else do you think is deserving of a place in this XI of Manchester United duds?