2013 NFL Free Agency: Predicting the Biggest Winners & Losers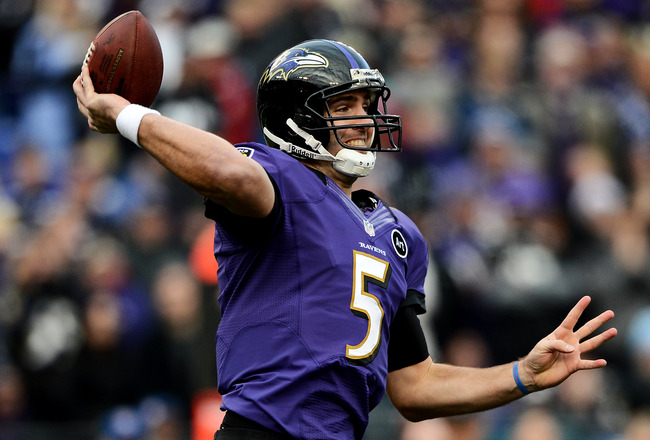 Patrick Smith/Getty Images
We are still a good two months away from the start of the 2013 NFL league year which commences with the free agency period.
It's that special time when fans of the 20 non-playoff teams get a renewed sense of hope that just maybe their team will figure it out.
Teams like the Kansas City Chiefs and the Buffalo Bills give their fans even more reason to get excited given their new coaching staffs and the hope that this new regime has the answers for what has plagued the team for however many seasons.
Although there's still some unfinished business in 2012, we have some ideas on who are the potential players available and which teams will really need to snag that certain type of player. Here's a preliminary look at who we can expect to score big, or not at all in free agency.
Winner: New England Patriots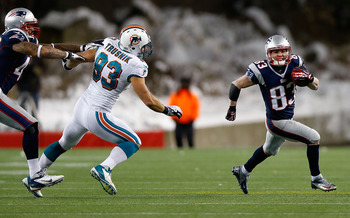 Jared Wickerham/Getty Images
Bill Belichick will finally realize that there's a reason you have tight ends and wide receivers. They are not one and the same and not interchangeable.
Wes Welker has been a focal point in the machine that is the Patriots offense for several years now. There's no easy way to replace a guy who catches 110-plus balls per season and 1,100-plus receiving yards. Welker finally gets the deal he's looking for and Tom Brady can now relax.
On the other side of the ball, the Patriots will look to keep cornerback Aqib Talib on the roster.
The Pats saw vast improvements in the secondary in the second half of 2012, allowing more than 19 points only twice in the last seven contests.
The Patriots have struggled with finding solid coverage in the secondary since Asante Samuel left after the 2007 season. If Talib stays healthy, he could provide that need at cornerback for the next few years.
Loser: Baltimore Ravens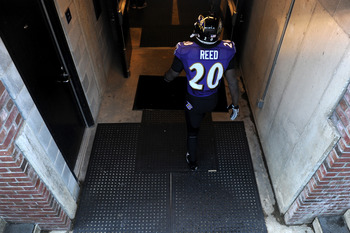 Patrick Smith/Getty Images
The true effects of this offseason won't be felt until the 2013 season starts but expect plenty of distraction starting with Joe Flacco.
Flacco feels he's one of the elite quarterbacks and should be paid the nine-figure deal that comes with the label. Flacco will likely be franchised and he will not be happy about it.
The other issue is Ed Reed, who will also be a free agent. Reed is still playing at a high level but he'll be 35 when the season starts.
It is highly possible that one of these players could play somewhere else next season. Both have the potential to garner huge free-agent dollars on the open market, and some team out there will likely overpay for either one.
Winner: Washington Redskins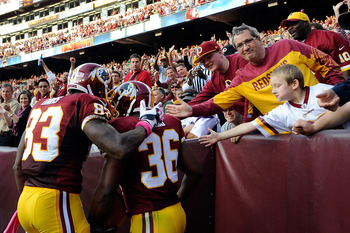 Patrick McDermott/Getty Images
The Redskins used the franchise tag on tight end Fred Davis prior to 2012.
Now that Davis will be returning after a season-ending injury, his price will certainly be lower than what the 'Skins could've paid last year. He will provide yet another option for RG3 and at a reasonable cost, which will help with their other needs.
The Redskins need some help in the secondary and Madieu Williams is a free agent. It's definitely probable that the 'Skins could look right up I-95 to Baltimore and try to land Ed Reed.
Jairus Byrd and Dashon Goldson are also free agents but they will come with a bigger price tag. Reed would definitely add some intrigue and make opposing offenses think twice.
Loser: Philadelphia Eagles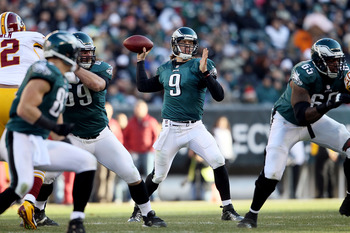 Alex Trautwig/Getty Images
Much of what the Eagles will do is dependent upon who becomes the new head coach. What we do know is that Michael Vick will likely not re-do his current contract.
The Eagles also have rookie Nick Foles, so bringing in a quarterback is highly unlikely.
Dominique Rodgers-Cromartie is a free agent and with the large number committed to Nnamdi Asomugha next year ($15 million), it's not likely that the Eagles will commit a significant amount to Rodgers-Cromartie or any other top-flight free agent cornerback.
This will be the offseason of evaluating the current roster and undoing the damage of the last two seasons.
Winner: Denver Broncos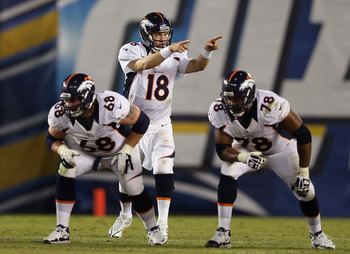 Jeff Gross/Getty Images
The Broncos have far exceeded expectations in 2012. The most important thing to prepare for 2013 is to lock up tackle Ryan Clady.
Clady will almost certainly get the franchise tag but a long-term deal should be worked out by the summertime.
This should shore up the left side until after Peyton hangs it up and possibly into the Brock Osweiler era (estimating about 2-3 years away).
Loser: Jacksonville Jaguars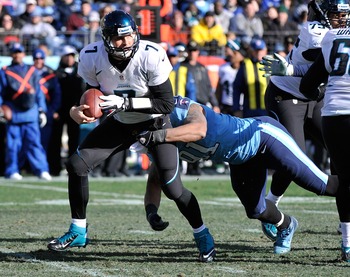 Frederick Breedon/Getty Images
The Jaguars were arguably the worst team in football this season. While the Chiefs hold the worst record, there are some decent building blocks for the years to come.
The Jags need a quarterback and they won't get one. Blaine Gabbert won't get it done and Chad Henne only shows flashes of brilliance.
It seems team owner Shad Khan wants Tim Tebow in Jacksonville most likely to sell jerseys. Once the Jets cut him, look for him in Jacksonville. That alone is a complete waste of an offseason.
Follow Walt J as he comes to you on his blog "Live From AREA 49″ with his rants on the world of sports from the fan perspective. Whether it's picks against the spread, fantasy football tips, or sheer frustration with your team, AREA 49 has a place for you. Follow him on Twitter at @a49_waltj and @area49sports, and on Facebook.
Keep Reading