5 Fantasy Football Players Who Stole the Show in 2012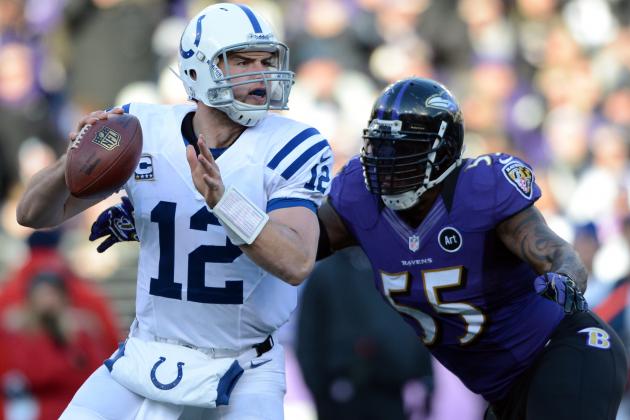 Patrick Smith/Getty Images

Several fantasy football entities outperformed their draft position—if they even had one—in 2012. A slew of rookies like Russell Wilson, Robert Griffin III, Andrew Luck, Doug Martin, Alfred Morris and T.Y. Hilton made long-term impacts on fantasy box scores, but they weren't the only pleasant surprises this year.
Nevertheless, rookies highlight this particular short list of 2012 fantasy showstoppers. This season has seen more productive rookies—especially at the quarterback position—than we're used to seeing. Luck is an honorable mention for this list as a top-10 fantasy quarterback who finished with 4,374 passing yards, 255 rushing yards, 28 total touchdowns and 18 interceptions.
Wilson edged him out based on a lower average draft position on ESPN.com (by a full round).
Begin Slideshow

»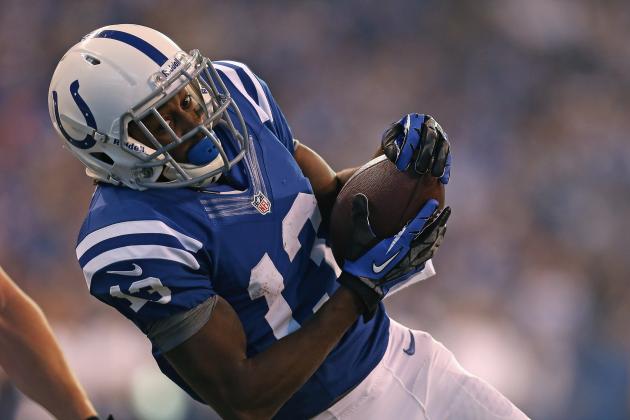 Jonathan Daniel/Getty Images

WR ADP: 68
WR Rank: 21
Andrew Luck didn't make the top five, but he has a representative: wide receiver T.Y. Hilton. The man opposite Reggie Wayne played 15 games, catching 50 of his 91 targets (54.9 percent; Luck's completion percentage was 54.1) for 861 yards (17.2 average) and seven touchdowns.
Hilton also tallied five rushes for 29 yards and returned a punt for a touchdown. He turned it up down the stretch, totaling 26 grabs for 506 yards and five scores between Week 11 and Week 17.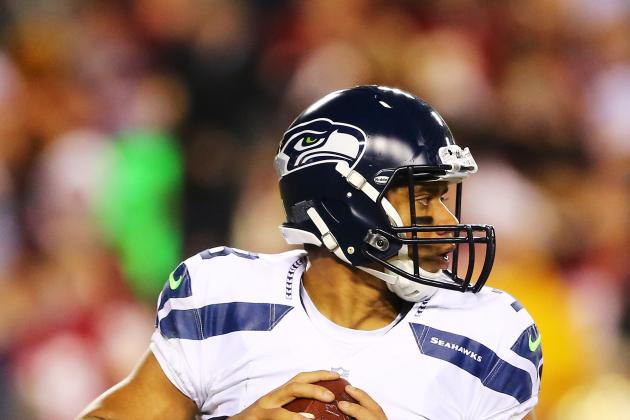 Al Bello/Getty Images

QB ADP: 22
QB Rank: 11
Russell Wilson's end-of-season ESPN.com ownership percentage (47.8) does not reflect the immense production he offered in the second half of the season. The Seattle Seahawks rookie quarterback passed for 1,652 yards, 16 touchdowns and just three turnovers. He also ran 58 times for 361 yards (6.2 average) and four scores.
Those numbers vaulted him to the No. 11 spot among fantasy QBs on the year; his last eight games topped every QB's fantasy production but that of Carolina Panthers sophomore Cam Newton. The 175 points he put up in ESPN standard scoring topped Chicago Bears quarterback Jay Cutler's entire season.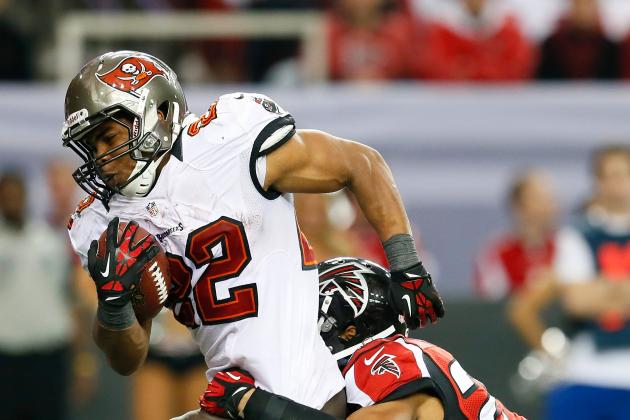 Kevin C. Cox/Getty Images

RB ADP: 25
RB Rank: 2
Remarkably, Doug Martin's fantasy draft position relative to other running backs was closer to his NFL draft spot (31) than round (1) that he was selected. Still, he finished behind Adrian Peterson as the second-best running back in fantasy football.
Alfred Morris edges out Martin on this list for two reasons: Morris' greater ADP vs. final rank discrepancy and the greatest source of Martin's fantasy points. The Tampa Bay Buccaneers tailback's 51 standard-scoring fantasy points against the Oakland Raiders in Week 9 accounted for 20.6 percent of his season total.
He played all 16 games.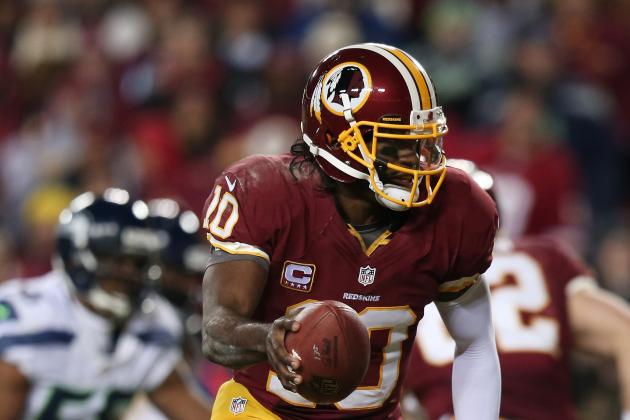 Win McNamee/Getty Images

QB ADP: 9
QB Rank: 5
If you ignored his Week 5 matchup with the Atlanta Falcons and the Washington Redskins' Week 15 tilt with the Cleveland Browns—contests he left or missed due to injury—Robert Griffin III would have been the best player in fantasy football.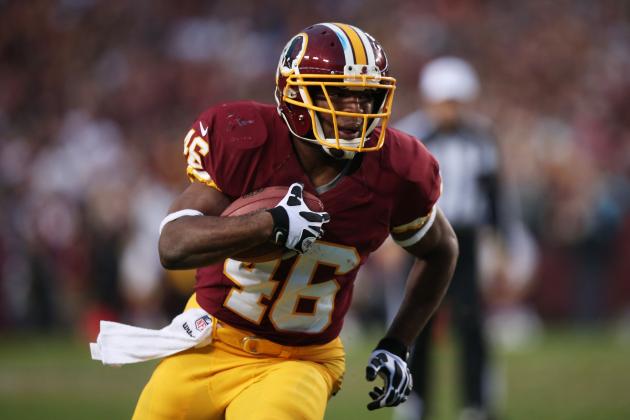 Win McNamee/Getty Images

RB ADP: 36
RB Rank: 5
Thirty-five running backs were drafted ahead of Alfred Morris in fantasy circles. Four actually outscored him on the season. Morris' 1,613 rushing yards were second to Adrian Peterson's 2,097 in the NFL. His 13 rushing touchdowns were second to Arian Foster's 15.
That's pretty good company.
If Morris caught more passes out of the backfield—he finished with 11 grabs in the regular season—he would probably have finished second to Peterson in total fantasy points. None of his top-eight fantasy RB contemporaries caught fewer than 23 passes for 196 yards and a receiving touchdown (Marshawn Lynch).
Morris had five of his 11 receptions in the Washington Redskins' final three games. It's possible that he will become a bigger part of the passing game in 2013.
For more fantasy football analysis, follow Jamal on Twitter: Follow @StatManJ