13 Most Intimidating Mugs in Sports Today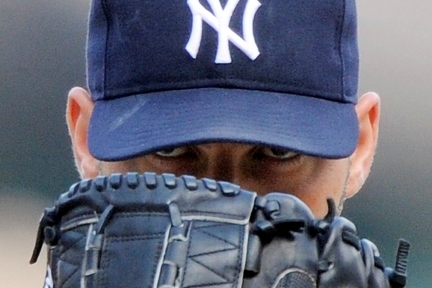 Laurence Griffiths/Getty Images
Courtesy BRONXPINSTRIPES.COM
Intimidation and sports go hand-in-hand. The attitude players bring to the game could define their careers.
In some cases, a player is naturally intimidating with a simple stare—without saying a word. These players have an edge on their opponents, even before the game begins.
Here are the 13 most intimidating, no-mercy faces in sports today.
Begin Slideshow

»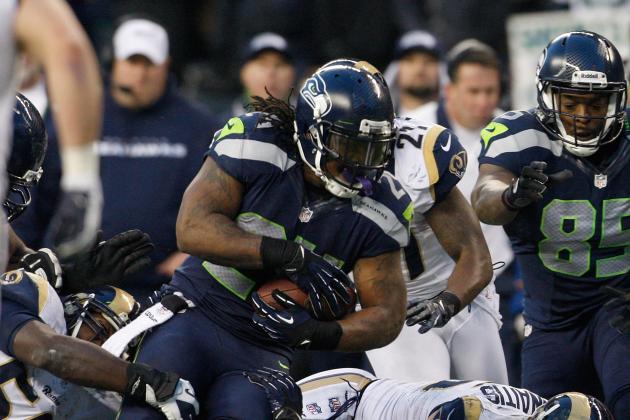 Kevin Casey/Getty Images

Marshawn "Beast Mode" Lynch is scary. He runs like a bull, blocks like a rhino and looks like, well, a beast.
The dreadlocks flowing from his helmet and the mustache are just the beginning of his persona on the field.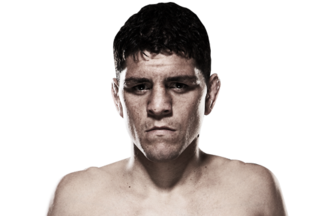 Courtesy UFC.COM
Being a member of UFC, Nick Diaz has to be intimidating. And he is.
Diaz is not the biggest fighter physically, yet he's still compiled a successful career record. According to UFC.com, Diaz is set to fight Georges St-Pierre, which will definitely test his ability.
I know I wouldn't get in the ring with him.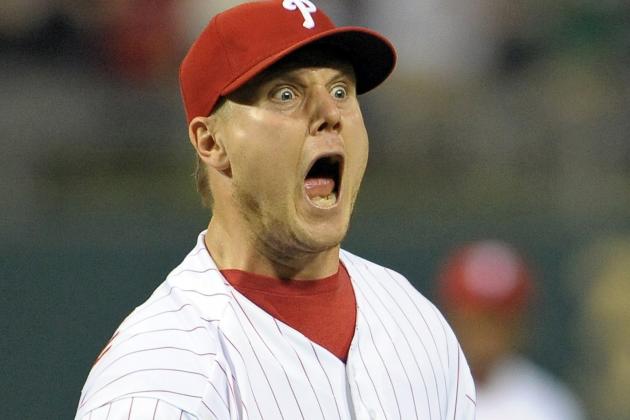 Eric Hartline-USA TODAY Sports

Jonathan Papelbon has perfected the "stare," and every closer should takes notes. Pap's piercing glance exudes confidence and dominance.
A closer has one job: to end the game. Papelbon expects this very result every time he enters the ball game. Players and coaches from both dugouts can see this from his first pitch to his last.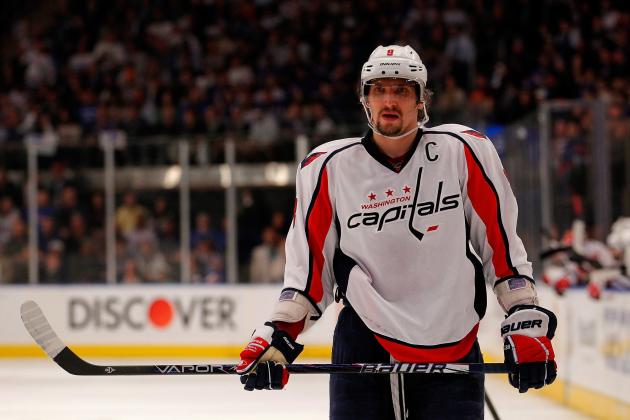 Paul Bereswill/Getty Images

Alex Ovechkin enjoys playing the game of hockey; most of the time he is flying around the ice with a smile on his face. But when Ovechkin is focused, the hockey world can see it.
His missing teeth and messy hair make him a true hockey player.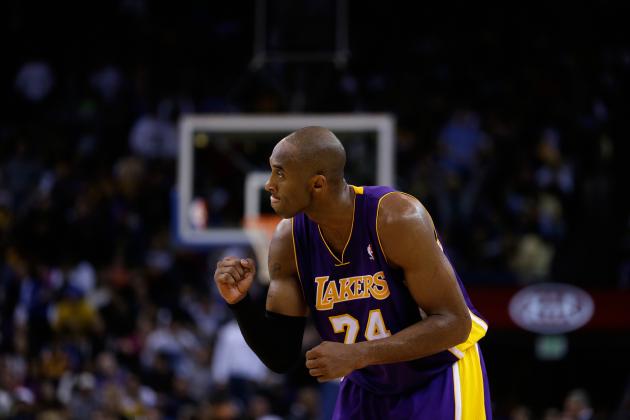 Ezra Shaw/Getty Images

Kobe Bryant is one of the best basketball players of all time. He plays every game harder than any of his opponents or teammates.
All it takes is one look from "Black Mamba," and the Los Angeles Lakers understand Bryant is going to put the team on his shoulders.
And when Bryant is in the zone, there is nothing quite as intimidating—even he knows he is unstoppable.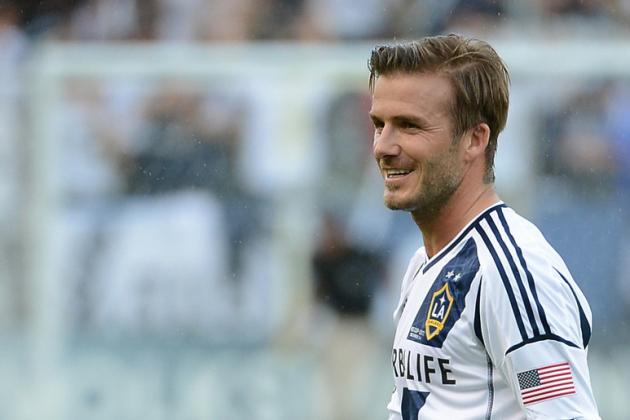 Harry How/Getty Images

There is nothing intimidating about David Beckham on the field, but ask any man if they are intimidated by his looks.
If they deny it, they're lying.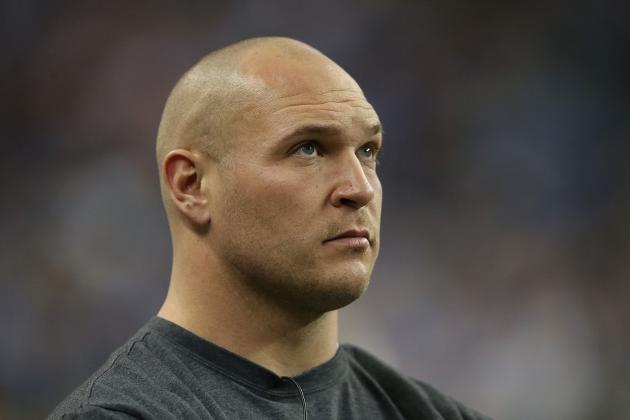 Leon Halip/Getty Images

Brian Urlacher could run through a brick wall and chop down a tree with one swing of an axe. At least he looks like he could. His shaved head and massive figure would frighten anyone.
He shows no mercy to the opposition on the field and plays the game like a war general. Even coming back from major knee surgery, Urlacher was tougher than most healthy players.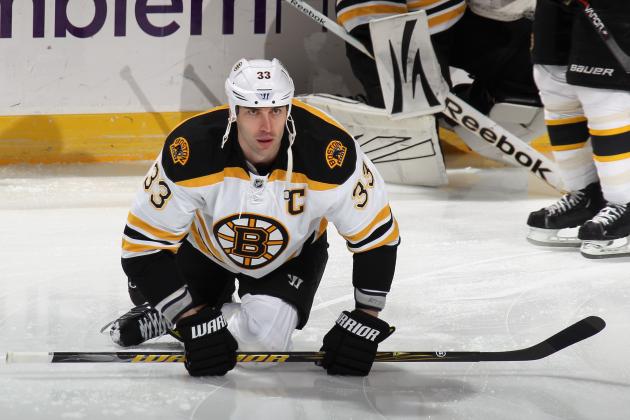 Bruce Bennett/Getty Images

As if a 6'9", 255-pound hockey player weren't scary enough, mix in a face of Slovakian terror. Then add a hockey playoff beard, and the world has the next great movie villain.
Chara fights, hits, defends and hits one of the fastest slap shots in the game. He's a giant on the ice with a larger attitude to win. The Boston Bruins captain will always put his team first.
Jared Wickerham/Getty Images

Hope Solo is the definition of a competitor. She demands perfection, and her facial expressions convey this message. She is the most focused athlete on the field and the leader of Team USA.
She is quick to correct mistakes, coach a teammate and fire up the squad. Solo's fierce attitude is a large part of her, and her team's, success.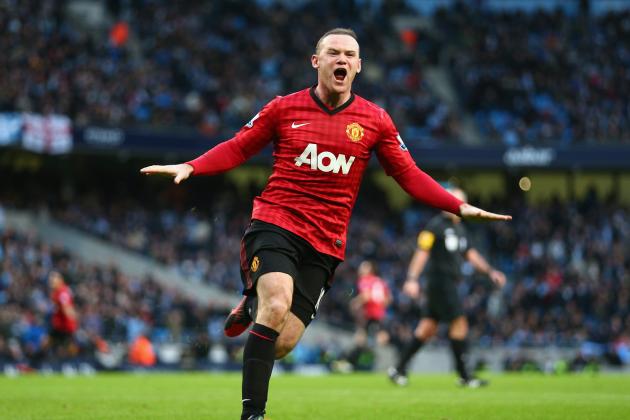 Clive Mason/Getty Images

Wayne Rooney is a football legend. If you were to close your eyes and imagine an English soccer player who plays for Manchester United—Rooney would be your image.
He's angry and nasty, but he's a monster competitor who enjoys intimidating the opposition. Rooney will do anything to win.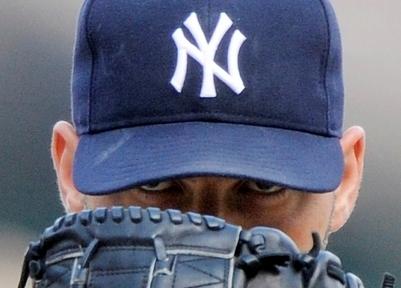 Courtesy BRONXPINSTRIPES.COM
Much like Papelbon, Andy Pettitte has trademarked his own stare on the mound. When batters see nothing but a Yankees' cap and two eyes, it must send shivers down their spines.
Pettitte has used this stare to his advantage in many playoff games and throughout his successful career. He will give it a go one more year in Yankee Stadium this upcoming season.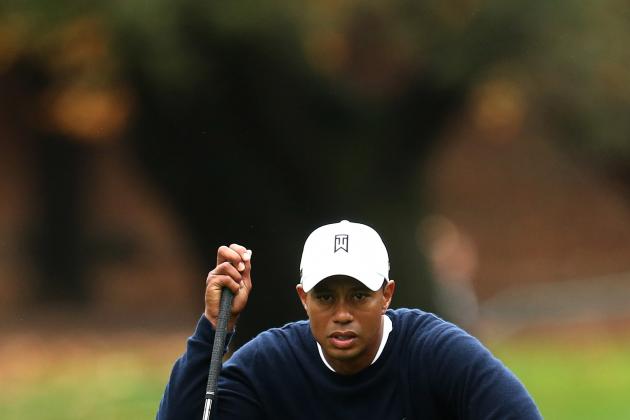 Stephen Dunn/Getty Images

Despite all the personal distractions in Tiger Woods' career, he is still the most intimidating golfer in the PGA.
Every golfer feels the pressure of Woods breathing down their necks, hoping not to choke.
Even his video game is intimidating.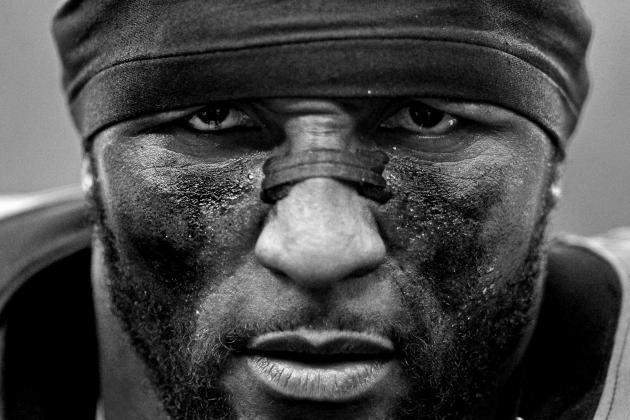 Patrick Smith/Getty Images

Ray Lewis is what intimidation is all about. He talks, yells, preaches, dances and stares.
He also backs up his talk with his play.
He will forever be the most intimidating athlete to play any sport.