AC Milan: Where Is Allegri's Confidence Misplaced?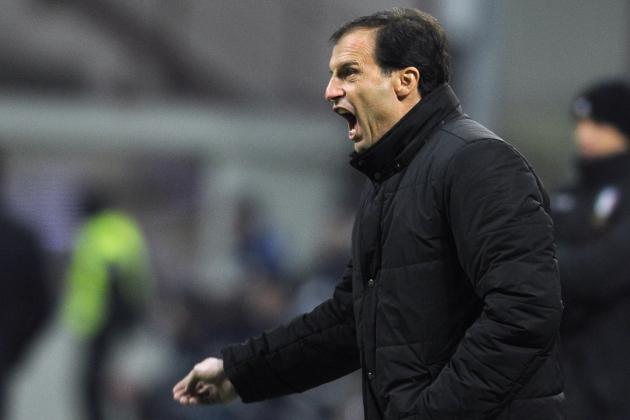 Claudio Villa/Getty Images

AC Milan are slowly building the team that they want to over the next few years, and Massimiliano Allegri already has some of the players he expects to see in the future in his XI and on the field on a regular basis.
Milan have shown lots of improvement in the last few weeks. They were once No. 17 in Serie A and are now No. 7. The turnaround has been fantastic. And while the club's plan is to build with a mind on the future, the current team is still playing to win.
Allegri will have mostly the same team the rest of the season, so in which areas does he lack confidence where he should have more? Where does he have confidence that he shouldn't have? Where is his confidence well-placed? Here's a look.
Begin Slideshow

»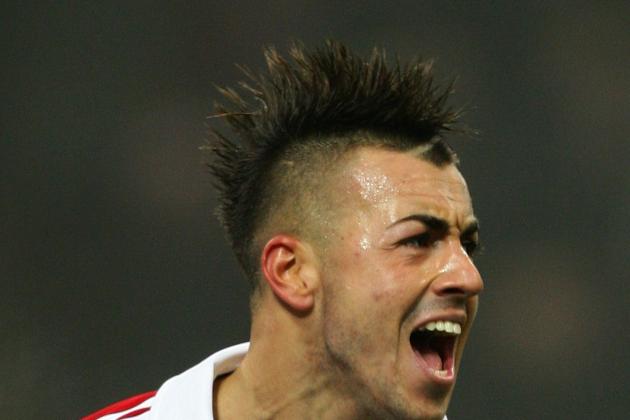 Paolo Bruno/Getty Images

Let's start with the basics.
Zlatan Ibrahimovic and Antonio Cassano were sold this summer to help the club's financial situation, and it paved the way for a legend to begin.
Stephan El Shaarawy is already showing signs of becoming one of the world's greatest footballers. He is a player of the caliber Milan have not seen since Kaka, and one who could rival Neymar as the face of a generation.
Allegri placed his faith in El Shaarawy from the start of the summer, and he has been rewarded. The Italian has 14 goals and is trailing only Edinson Cavani in the Capocannoniere race. Cavani just passed him on Sunday.
El Shaarawy is locked into a deal with Milan until 2017, and by then Milan intend to be champions again, meaning he could be on his way to a long stint at the San Siro.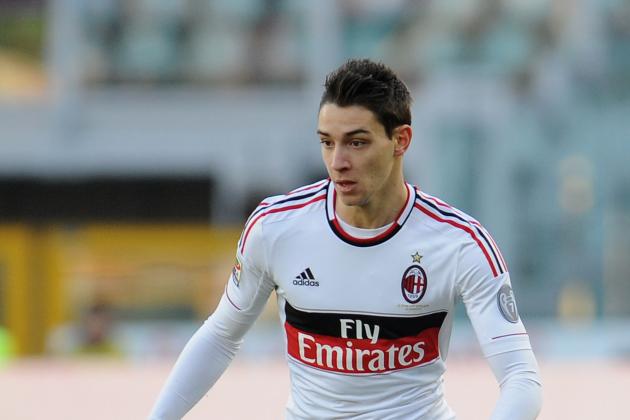 Valerio Pennicino/Getty Images

Along with El Shaarawy, De Sciglio was one of two 19-year-olds in Milan's lineup at the start of the season.
Now both are 20, and De Sciglio is ready to emerge as a star.
Often in the lineup over Ignazio Abate, De Sciglio has had an excellent stint at right-back this season. His speed makes him a threat up the wing, where he has had two assists and has shown a knack for swinging in crosses.
Ignazio Abate's future is in doubt at Milan (via Football-Italia), but De Sciglio, even at his young age, is ready to become the first-choice back. It would not be a surprise if he gets a call to the stage from Cesare Prandelli soon either.
Maurizio Lagana/Getty Images

M'Baye Niang, Milan's 18-year-old wonder, for whom they beat Arsenal to the signature, is going to become a great striker. He has shown a few glimpses of greatness at Milan so far, but he cannot be relied on to be a full-time first-team player right now.
As much as Milan fans want to pull out the hashtag #BangBangNiang on Twitter, he still needs more time to develop.
He should still be a guy who gets his looks. At the moment, the only other strikers Milan have are Giampaolo Pazzini, who has been horribly inconsistent this season, and Robinho, who wants to leave the club.
Robinho appears to be staying after negotiations between Milan and Santos hit a snag over the price for the player. If Allegri wants to keep playing with a striker ahead of El Shaarawy and Kevin-Prince Boateng, then he needs to look to Robinho instead of Pazzini.
Pazzini has been horribly inconsistent and flat-out unimpressive since his arrival from Inter Milan in the swap with Cassano. Robinho has been known to choke in front of goal in recent times, but when he's on point, he's hard to stop.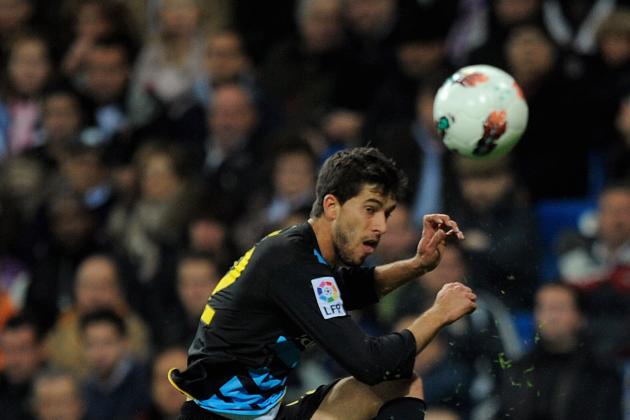 Denis Doyle/Getty Images

Yes, Vila has been injured most of the season. But he was not expected to start this season regardless, which is just a shame on Allegri's part.
Vila came to Milan in the January 2011 window from Espanyol, and Milan fans thought the left-back problems had been resolved. Vila has played one Serie A match.
Valencia were set to take him on loan this season, but he failed a medical exam.
When he comes back healthy, Allegri needs to at least give him a chance. Kevin Constant has done a decent job at left-back, but Vila has a real shot to be a star. Milan have done nothing but hurt that chance.
Let the kid play!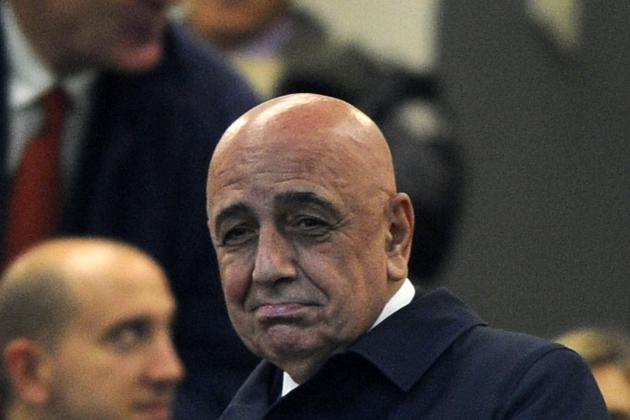 Claudio Villa/Getty Images

Adriano Galliani is a transfer-market maestro. As angry as Milan fans may get sometimes, Galliani's antics always have a purpose, and he usually rewards the patient fans.
Milan's current plan of bringing in youth now in order to be successful later is a plan that should give fans hope. It should also give Allegri some good young players to work with.
Galliani can always be relied on to get Allegri what he needs. Like he did in 2011, when he brought in Mark van Bommel and Urby Emanuelson. Like he did that summer, when he brought in Stephan El Shaarawy.
Allegri can sleep easy during the transfer market. When Galliani is set on bringing a player in, he brings him in.
Nowadays, Milan will be looking for future stars as opposed to seasoned stars, but they will always boost Allegri's squad.