NCAA Final Four: Detroit Gets Its Groove Back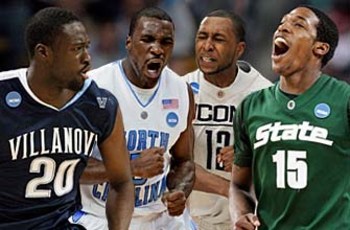 I asked the question already, but I will ask it again: Whose Bracket is officially busted?
I'm sure 80% of the nation picked UConn and North Carolina...but how about the top half of the group? After a shocking weekend that saw two top seeded powerhouses go down in a blaze of something, I know that my bracket is about half assed now.
But despite all that, the Final Four is set, and I still have a chance to salvage the last leg of my bracket.
With that, here's this weekend's Final Four.
Michigan State Claims Home Field Advantage in Final Four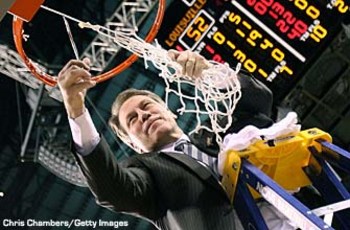 Everyone was on the side of Rick Pitino and Louisville. Everyone was hoping that this would be the year that he got that whole Duke buzzer beater monkey off his back. So when Louisville was on a huge roll, everyone jumped on the wagon and thought that maybe this could be the year that Louisville wins it all.
Then Tom Izzo came to town and changed everyone's perspective.
Led by Goran Suton's double double (19 points & 10 boards), the Michigan State Spartans continued their dream season with a 64-52 victory over the Louisville Cardinals.
The win ensures that the Spartans will have home field advantage at least for this game. With the Detroit crowd behind them, can the Spartans stop the UConn Huskies and reach the National Championship Game?
Tobacco Road returns to the Final Four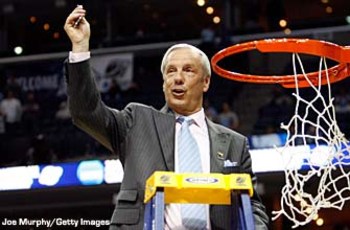 Tyler Hansbrough came back for one reason: To win the National Championship. Roy Williams returned for one reason: To win the National Championship. The Tar Heels are fighting for one reason: To win the National Championship.
North Carolina is now two wins away from being able to say, "Mission Accomplished."
Despite the onslaught from Blake Griffin and the Oklahoma Sooners, the Big 12 has been officially sent packing from this year's tournament after the Tar Heels sealed the deal with a 72-60 victory to ensure that Carolina and the ACC will be heading to Detroit.
Ty Lawson led the charge for Tar Heels with 19 points, five rebounds, and an assist as North Carolina advanced to the Final Four for the second straight year...but can they make it all the way and defeat Villanova in the process?
Villanova has the Wright Stuff in Final Four Run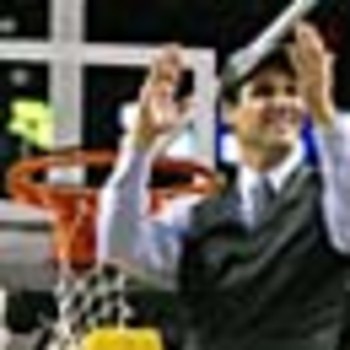 Pitt was slated to make it to the Final Four. The Panthers had all the tools to make it to Detroit. They had a couple of tough games with Oklahoma State and Xavier.
And then, there is the Villanova Wildcats.
'Nova had a slugfest against American, easily dispatched UCLA and ACC Champion Duke. But their biggest accomplishment was Saturday night when they destroyed Pitt's dreams of making it to the Final Four.
In an epic, defensive and physical thriller, Scottie Reynolds made a half court dash and hit a hard bucket to give Villanova a 78-76 victory over Pitt. The win sends Jay Wright and the third seeded Wildcats to another Final Four. The last time the 'Cats went to the Final Four as the third seed, it was 1985...and they ended that tournament with the National Championship.
Are we bound to see Deja Vu...or will the dream come to an end this Saturday?
Huskies Punch Their Ticket to KISS Country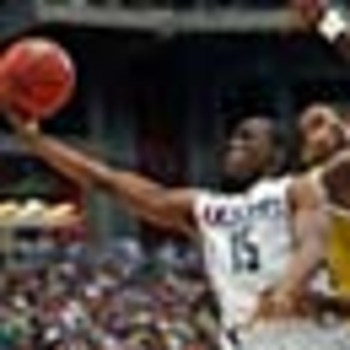 UConn had a relatively easy road in their region, and after Memphis was taken down last week, they figured they were destined to have a smooth ride to Detroit.
But when you're facing a physically dominant team like Mizzou, nothing comes easy.
Kemba Walker stepped in, snagged 23 points for his troubles, and help UConn stave off a late rally from the Tigers. In the end, the Huskies defeated Missouri 82-75 to reach the Final Four once again.
Now the Huskies can concentrate on possibly winning another National Championship. This Saturday, they have a very physical competition on their hands when they lock horns with Big Ten Powerhouse Michigan State. Is Jim Calhoun destined for another magical season? Or is Tom Izzo's squad destined for another stunner?
The End Is Near...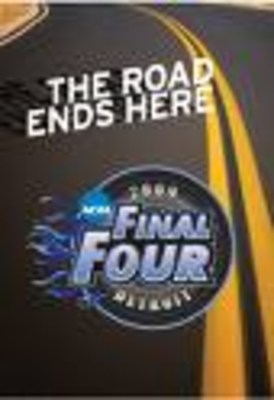 So here we are. It feels like this month just flew by, but it is almost over. We are down to four teams. Two from the Big East (UConn and 'Nova), one from the Big Ten (Michigan State) and the lone-ACC Wolf (North Carolina).
This is where all the experts would try their hardest to predict the final bracket, but here's a system that might work:
If Michigan State defeats UConn, then Villanova will defeat UNC.
If UNC defeats 'Nova, Michigan State defeats UConn.
If UConn defeats Michigan State, UNC defeats 'Nova.
But that factor is too complicated, so let's try this:
National Championship will see UConn facing North Carolina....OR...Michigan State will face Villanova.
It will either be two No.1s or No.2 vs. No.3..or one No.1.
Anybody else feel as confused as Woody Paige on Around The Horn?
The party begins this Saturday. Anybody ready for a new champion to be crowned? Will it be either the Big Ten, Big East or ACC that cuts down the nets on Monday night?
Keep Reading

Michigan State Basketball: Like this team?