2013 NFL Draft: Predicting the Biggest Late-Round Steals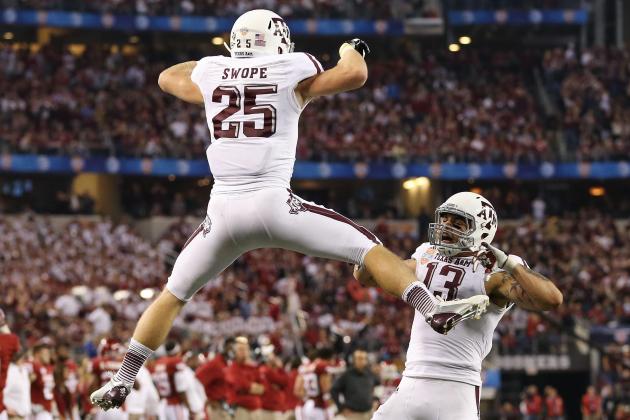 USA TODAY Sports

There's still plenty of time for prospects to build up some momentum and rise up draft boards. But as we enter the offseason, each of these prospects is projected to still be on the board when the third day of the draft begins.
While day-three picks aren't expected to amount to much, here are seven prospects who have what it takes to emerge as steals.
Begin Slideshow

»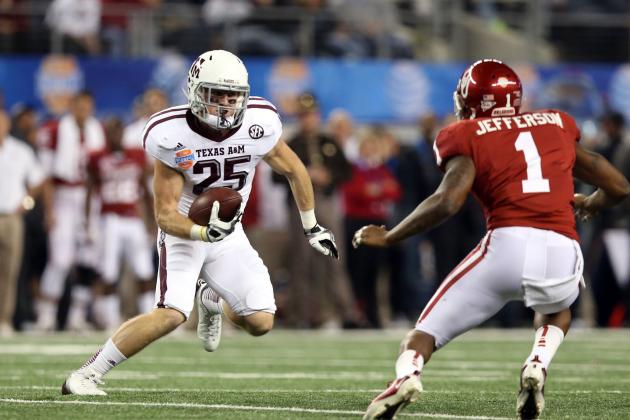 USA TODAY Sports

Swope has a chance to sneak into the second day of the draft if he posts strong numbers at the combine. But due to the fact that he isn't your prototypical number-one receiver, I'll include him on the list anyway.
The 6'0", 200 lbs. receiver emerged as one of Ryan Tannehill's go-to targets as a junior and quickly developed a strong rapport with Johnny Manziel in 2012. He isn't a serious deep threat and lacks the size to be a prototypical possession receiver. However, Swope is a polished route runner and will make an ideal slot receiver at the next level.
His ability to make an impact despite a lack of both size and speed is a reminder of Miami Dolphins receiver Davone Bess.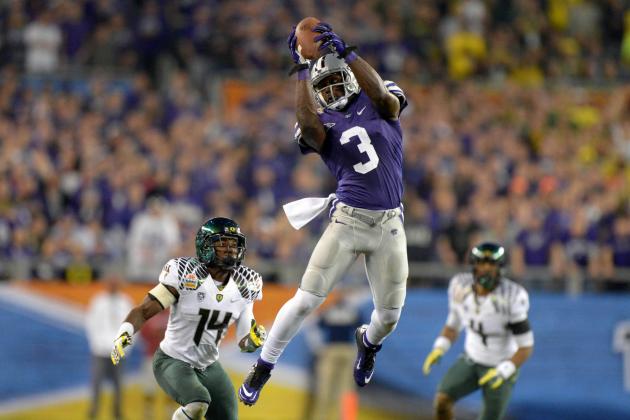 USA TODAY Sports

Harper, a former quarterback at Oregon, has relatively little experience at wide receiver but has shown steady improvement over the course of his career at Kansas State.
While his stats are modest---partially due to Kansas State's offensive scheme---Harper will impress scouts at the combine. He's listed at 6'1", 228 pounds and is expected to run a sub-4.5 40-yard-dash. That combination of size and speed will make him an intriguing late-round option and potential steal if a team can take the time to develop him over the course of a few seasons.
John David Mercer-USA TODAY Sports

Mathieu's drug-related issues will cause him to be removed from many draft boards and likely will knock him into the third day of the draft. However, there is little doubt that he possesses NFL talent and if he gets his life together off the field he will be one of the better steals of this draft class.
Mathieu's lack of size will limit his impact at the next level, but his athleticism and physical style of play could make him an elite nickelback. He also has the tools to contribute on special teams.
Jeff Hanisch-USA TODAY Sports

The number of NFL offensive tackles with a background at tight end seems to grow every year. And Fragel could be the next to join the group.
Based purely on raw talent, Fragel looks like a first-round pick. But due to his lack of experience, he should be on the board into the fourth round or later.
The former tight end didn't make the switch to offensive line until his senior year, but won an offseason battle for the starting job at right tackle. His athleticism made him an ideal fit for the Buckeyes due to Braxton Miller's mobility and it could make him an intriguing option for an NFL team running a similar offensive system.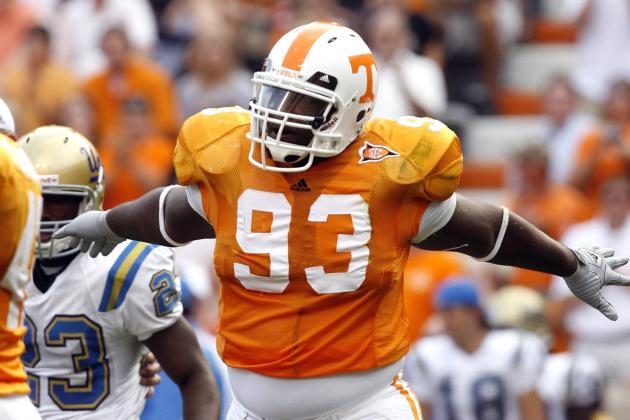 Joe Murphy/Getty Images

Hughes---a former top recruit at Tennessee---was dismissed from the football team in 2011 and transferred to Tennessee-Martin. The dismissal concluded a disappointing career with the Vols, which was more memorable for his off-field issues than anything he accomplished on the field.
Due to his troubles and reputation for displaying a lack of effort, Hughes will fall down many draft boards. But there are only so many players with his size and raw talent, which should land him a spot in the late rounds.
If Hughes matures, he has the skills necessary to develop into a quality nose tackle at the next level.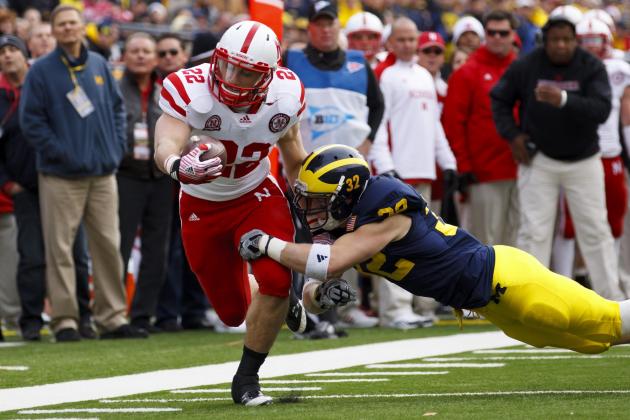 Rick Osentoski-USA TODAY Sports

Kovacs---a former walk-on---emerged as a leader at Michigan over the past two seasons, and his experience playing under Greg Mattison will be invaluable to his transition to the NFL.
He lacks the elite measurables to land a spot in the first few rounds, but Kovacs' performance on the field speaks for itself. His tenacity and physical play will make him an instant-impact player on special teams and should allow him to find a larger role with a team in the future.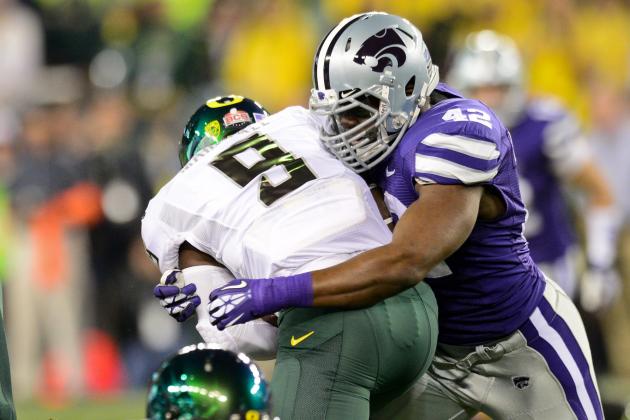 Matt Kartozian-USA TODAY Sports

Williams was overshadowed by teammate Arthur Brown at Kansas State, but he closed out his career with a strong performance in the Fiesta Bowl against Oregon to build up some momentum.
While he may lack the athleticism to climb into the higher rounds of the draft, Williams' physical and disciplined play could make him a late-round steal. He is a prototypical strong-side linebacker and his pass-rushing skills could make him an option for 3-4 defensive teams as well.