The All-Motorsport Power Rankings: Week 11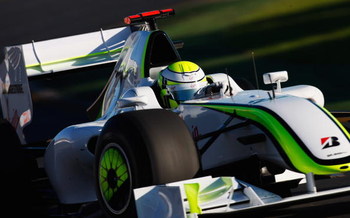 Wow!
I spent most the weekend open mouthed at what was evolving in Melbourne, with my sleep patterns in tatters, basically becoming nocturnal to see the start of a new era of Formula One.
And what an era it appears to be. New (or should that be old) names at the front, past champions fighting back in the pack, overtaking!. The only thing that re-assured me I hadn't slipped into a parallel universe was that Nelson Piquet Jr managed to have an accident all by himself!
Meanwhile, in Virginia Mother Nature made her case for an appearance in the Power Rankings. She's not, don't worry, it's very difficult to rank mythical figures.
15 Takuma Sato (Indycar (possibly))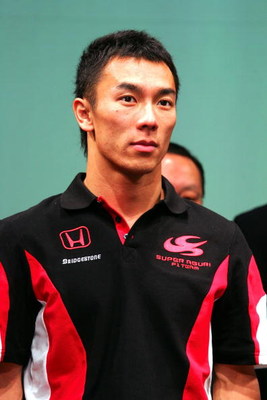 14 Sebastian Vettel (F1)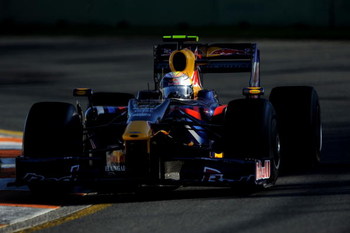 Where ever he is, he is still apologising.
13 Casey Stoner (MotoGP)
12 Bruno Senna (Le Mans Series)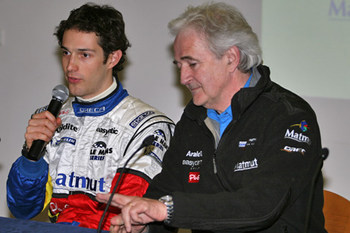 11 Ryan Hunter-Reay (Indycar)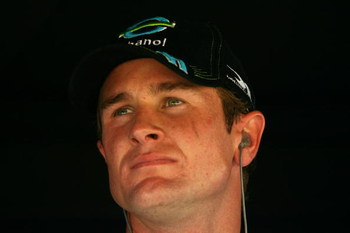 Tony George sees sense, Ryan gets ride, IZOD marketing department not fired.
10 Jarno Trulli (F1)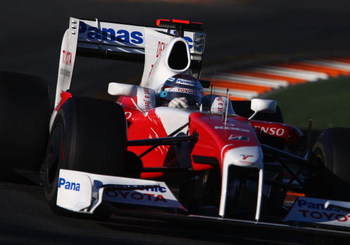 Trulli's audacious attempt to set a record for the number of penalties in a season gets off to a flying start, and there's still the diffuser appeal to come!
9 Craig Lowndes (V8 Supercars)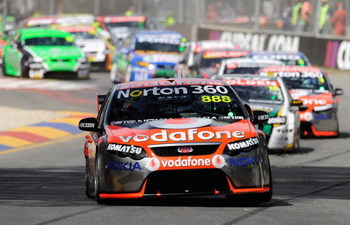 8 Will Power (Indycar)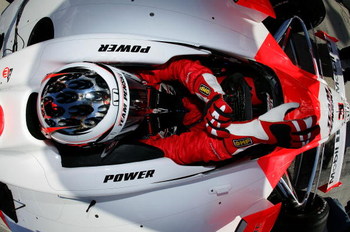 7 Lewis Hamilton (F1)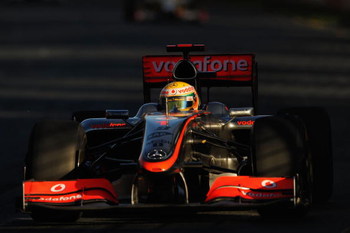 Lewis is wandering around the paddock during the podium ceremony, hears the National Anthem.
"Why are they playing my song, I didn't win?" he thinks.
6 Tony Stewart (NASCAR)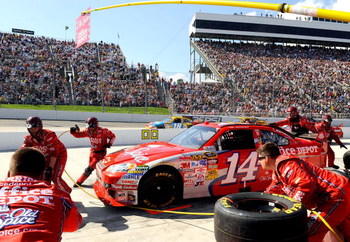 Even from the TV cameras, I swear you saw Tony's eyes light up as Hamlin and Johnson slid towards the wall.
5 Clint Bowyer (NASCAR)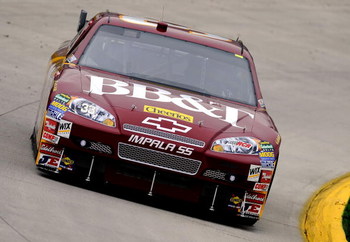 Fifth at Martinsville, second overall.
It might be time to take notice of Clint Bowyer.
4 Denny Hamlin (NASCAR)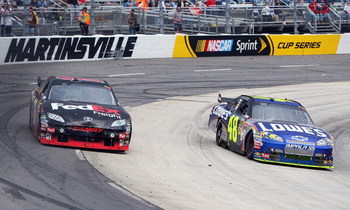 Marcos Ambrose last week, Jimmie Johnson this week.
"Target" apparently considering switching sponsorship to the 11 car.
3 Jimmie Johnson (NASCAR)
Jimmie denies basing beardy look on Jenson Button.
2 Rubens Barrichello (F1)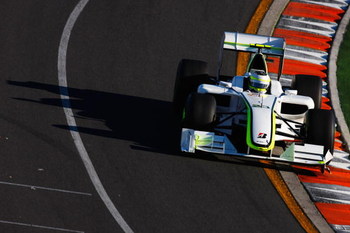 Brackley build bullet-proof car, Barrichello bounces Brawn off everything en route to second.
1 Jenson Button (F1)
With the BBC picking up F1 coverage, the UK lost adverts during races, so I decided to ease the transition by thinking of some during lulls in the proceedings.
This one sprang to mind.
"This is my quest, to follow that star, no matter how hopeless, no matter how far"
Keep Reading