The January transfer window has been open for less than a week so far, and there have been a few key movers and shakers already in the English Premier League.
I've always thought that the January window is a tough time for managers.
It's difficult to pinpoint targets at a crucial time for a lot of clubs because this time of year normally shapes how the rest of their season is going to go.
They'll either be pushing for trophies and European spots or fighting to stave off relegation.
I'm going to look at the four clubs who have already made big moves so far (Liverpool, Newcastle, Chelsea and West Ham), and then discuss the latest EPL transfer rumours.
Liverpool: Cole out, Sturridge in
Already in this transfer window, Liverpool have negotiated the free transfer of Joe Cole, which allowed him to rejoin his first club, West Ham United.
I was, and still am, a huge fan of Joe Cole.
When he signed on as a free transfer from Chelsea in 2010, I felt that he'd work out as being the best free transfer of the window, but it never quite worked out for him.
The fact he was sent off early on in his career at Liverpool against Arsenal—as well as the injuries he suffered in his first season—didn't help his cause, and he spent last season on loan at Lille in France.
Cole impressed in Ligue 1, and when Brendan Rodgers took over in the summer, I hoped he'd get a chance.
Sadly, it never worked out like that, and Cole remained a fringe player until he left the club.
It means nothing coming from me, but I hope things work out for Joe at West Ham because he's a great player.
He seems like a great man as well, and if his start at the Hammers is anything to go by, West Ham have got themselves a steal.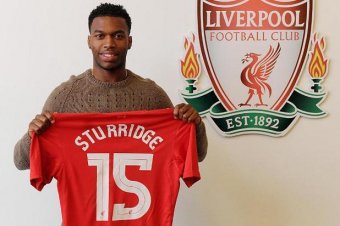 Coming in to Anfield just before Joe Cole left was former Chelsea striker Daniel Sturridge.
There's no doubt that the boy is talented, but he's not worth the reported £12 million fee that Liverpool paid for his services (via The Guardian).
At the age of 23, Sturridge has never been a first-team regular at any of his parent clubs, aside from a loan spell at Bolton a couple of years back.
This is just my opinion, but that's either down to bad luck or an attitude problem.
Sturridge has made it well known in the past that he wants to play as a central striker, but right now Luis Suarez is in stunning form for Liverpool, so Daniel might find himself playing out wide in league games.
This is a big move for Sturridge and much like Brendan Rodgers said the other day in his press conference (via The Independent), this could be his last chance to cut it at a big club.
Whether it works out for him or not remains to be seen, but he's made a decent start after scoring in Liverpool's 2-1 FA Cup win at non-league Mansfield yesterday.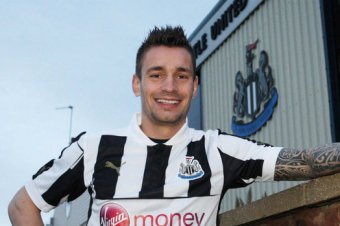 Newcastle: Debuchy in, Ba out
After speculation about his signing in the summer, Newcastle completed a deal to bring French full-back Mathieu Debuchy to England last Friday.
The defender really impressed during last summer's Euro 2012 tournament, and Newcastle tried to sign him in the summer, but their bid was rejected (courtesy of BBC Sport).
At a time when Newcastle are struggling for confidence, hopefully Debuchy's arrival will add that little bit of experience to the back four.
It's amazing the impact that a new signing can have on a club, and Alan Pardew will be hoping for a boost now that he's finally got his man.
Although Debuchy finally came in, Demba Ba finally left Newcastle for Chelsea.
The Blues met the £7million release cause in Ba's contract, and he moved to London towards the end of last week.
It doesn't give me any pleasure to say this but without Ba's goals, Newcastle might be dragged further into relegation trouble.
He scores a barrowload of goals, and with Papiss Cisse blowing hot and cold over the last six months, Newcastle have to find a proven goalscorer in the next 24 days.
Otherwise, it's going to be tough for them to stay in the Premier League.
Chelsea: Ba in, but will Lampard leave in the summer?
As I've just mentioned, Demba Ba joined Chelsea from Newcastle at the end of last week and immediately made an impact by scoring twice in their 5-1 FA Cup win at Southampton on Saturday.
Simply put, Ba knows where the goal is, especially in the Premier League.
His goal record in the last couple of years is better than the likes of Torres, Carroll, Adebayor and countless other players who have moved clubs for big money.
I don't see him playing up front with Fernando Torres. I think it'll be one or the other but not both.
If Ba continues his form through the rest of the season, I wouldn't be surprised to see Torres leaving Chelsea in the summer because Ba's signing will either make or break the Spaniard.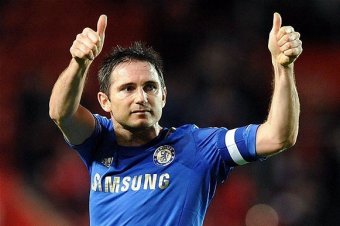 Perhaps the most surprising story of the last few weeks has been the much reported potential (can't stress that word enough) departure of Frank Lampard.
Sachin Nakrani of The Guardian newspaper wrote an article earlier today, which included quotes attributed to Lampard's agent Steve Kutner.
Kutner is quoted as saying that the midfielder would "in no circumstances" be offered a fresh contract to stay beyond this season.
Lampard is one of Chelsea's best ever players, and the way he's being treated by the club is a disgrace.
Frank has performed like no other midfielder in the last five years in terms of his overall contribution to the team.
He scores and creates a phenomenal amount of goals, and most importantly, he leads by example.
Without Lampard—and to some extent John Terry—Chelsea are devoid of any kind of leadership on the pitch, so it seems crazy to let him go.
You'd have to think that they have a replacement in mind if they're insistent on letting Frank go.
Judging by the quotes from his agent, it's now likely a case of when, not if, Lampard leaves Chelsea.
I for one wouldn't be surprised if he ended up at Manchester United, but there will be a host of other top European sides looking to snap up a man of his talent and calibre.
West Ham United: Cole and Chamakh sign on at Upton Park
I mentioned earlier that Joe Cole has signed on again at Upton Park, and he made an immediate impact in Saturday's late kick-off in the FA Cup against Manchester United.
Despite lacking in match fitness, Cole played a huge part in both of West Ham's goals, and they'll be hoping he can continue that sort of form as the Hammers look to consolidate in their first season back in the Premier League.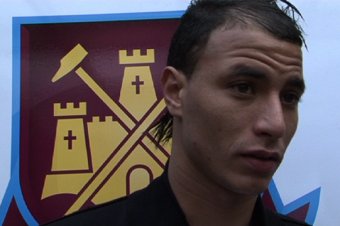 The most surprising piece of business that Sam Allardyce has so far is the deal to bring Arsenal striker Marouane Chamakh in on loan.
I'll be honest and say that over the last two years Chamakh has done nothing to impress me.
I don't think he's a bad player; I just think he signed for the wrong team when he joined Arsenal.
They don't play to his strengths, but West Ham do.
Chamakh is good in the air, he's got decent pace and he can do a job for West Ham if Big Sam is able to get the best out of him.
With players in the side like Joe Cole, Kevin Nolan and Matt Jarvis among others, there's a fair chance of that happening, but I guess we'll have to wait and see.
Other top transfer speculation
Theo Walcott is still negotiating a new contract with Arsenal, and if you'd have asked me a few weeks ago whether he'd stay or go, I'd have said he'd leave.
However, Walcott's form over the Christmas period has given him the edge in terms of negotiations with his hat-trick against Newcastle being the pick of the bunch.
I still don't think he delivers enough on a consistent basis against the big teams on the big occasions to warrant the wages he's reportedly asking for, but that's just my opinion.
If the two parties can't agree terms, I can see Walcott leaving in January so that Arsenal can at least get some money for him, instead of losing him for nothing in the summer.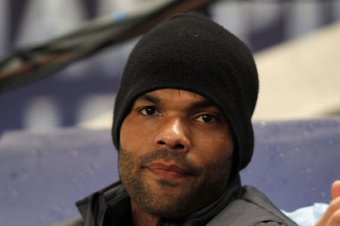 A couple of hundred miles north of London and Manchester City's Joleon Lescott is a player who, for some inexplicable reason, hasn't played a lot of football this season.
That surprises me, because Lescott was an integral part of City's championship winning side last season.
He's quick, strong and defensively sound with an eye for goal, so I can't for the life of me understand why he's not playing.
Something must have happened in training because otherwise there's no clear reason (at least not to me) why he shouldn't be in the first team every week.
Over the last few days, there's been speculation about the possibility of Lescott leaving City on loan, with Aston Villa mooted as a possible destination for the England centre-back, however BBC Sport reported that Lescott doesn't want to leave City in January.
That seems strange to me considering he's not been playing, but maybe he's happy to put his feet up and collect his wages.
I guess we'll just need to wait and see what happens.
There's no doubt that business will pick up as we get closer to January 31st, and there'll be more surprises in store from the Premier League as the transfer window rolls on!