2013 March Madness Field of 68 Projections: Jan. 7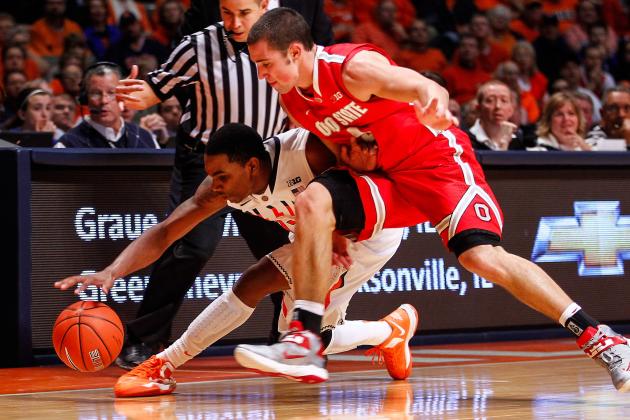 Michael Hickey/Getty Images

Conference play signals the start of a second season in college basketball. Those who dominated their non-conference slate will have to back up those results against league opponents, while schools that stumbled in November and December will now have the opportunity to mask those resume blemishes with big wins over some key rivals.
As always, I am not trying to guess how teams will finish the year. Rather, I am simply seeding them based on their current resumes.
I like to break teams down into three categories:
1. Wallflowers are bubble teams, because everyone wants to get into the Big Dance, but not all of them have the guts to ask a girl out onto the dance floor.
2. An Elite team that is safely in the field is "Dancing with a Hottie."
3. A school in the middle is "Dancing with Its Sister."
For two of the past three years, my final bracket projections have been more accurate than those of ESPN's Joe Lunardi, and I had the most accurate projections in the country in 2011.
I'll begin with the two First Four at-large-bid games:
(12a) Arizona State vs. (12d) St. John's
(12b) UMass vs. (12c) North Carolina
First 16 Teams Out: Maryland, Murray State, Seton Hall, La Salle, Iowa State, Saint Joseph's, Florida State, Ole Miss, LSU, Pittsburgh, Dayton, Villanova, Rutgers, Texas A&M, Washington, Wisconsin
The projections are presented in slideshow format, with each major conference receiving its own slide.
First up is the ACC.
Begin Slideshow

»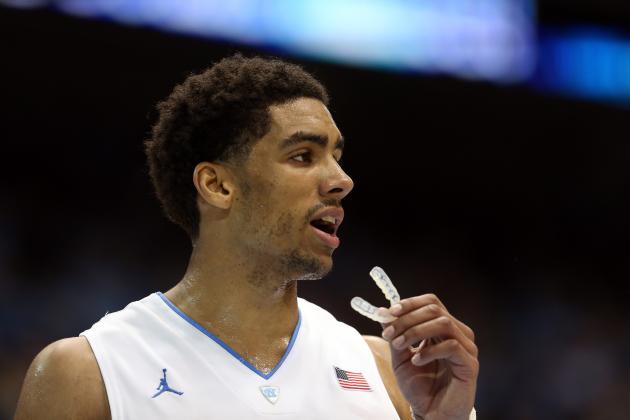 Streeter Lecka/Getty Images

Dancing with a Hottie: Duke (1), NC State (4)
Dancing with Its Sister: Miami (8)
Wallflowers: North Carolina (12c), Maryland (first team out), Florida State (seventh team out)
Just one game after finally recording a significant win with a 79-73 victory over UNLV on Dec. 29, UNC opened its ACC schedule with a nine-point loss at Virginia on Sunday, returning the Tar Heels to very shaky ground. They now have twice as many losses to teams ranked outside the RPI Top 100 as they do wins over the Top 50—not to mention the fact that they have a 1-3 record in true road games.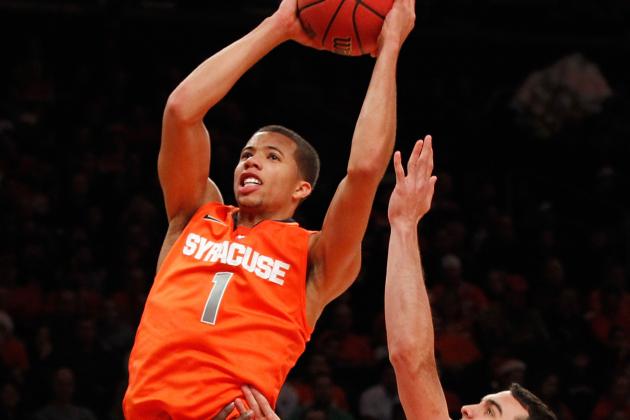 Mike Stobe/Getty Images

Dancing with a Hottie: Louisville (1), Syracuse (2)
Dancing with their Sister: Georgetown (5), Cincinnati (7), Notre Dame (7)
Wallflowers: Marquette (9), St. John's (12d), Seton Hall (third team out), Pittsburgh (10th team out), Villanova (12th team out), Rutgers (13th team out)
Syracuse has won four straight since dropping its first game of the season to Temple on Dec. 22, including two consecutive victories to open its final season in the Big East. But sophomore standout point guard Michael Carter-Williams has struggled mightily at times over the past five contests, shooting a dreadful 1-for-13 against South Florida on Sunday. The Orange would benefit from him passing more and shooting less.
Georgetown scored just 48 points in a loss at Marquette on Saturday. Some would call the No. 15 team in the country losing to an unranked opponent an "upset," but those people would be wrong. The Hoyas were three-point underdogs.
That victory, coupled with a win earlier in the week over UConn, launches the Golden Eagles into the field. Marquette has won four straight, and its RPI is all the way up to 32.
Cincinnati had an uneven week, picking up a nice win at Pittsburgh before falling at home by one point to St. John's.
The Bearcats next host a streaking Notre Dame team on Monday. The Irish have won 11 straight, but this will be their first true road game, and their strength of schedule has been ranked only 186th up to this point.
Meanwhile, the Johnnies snag the last at-large spot this week with that win over Cincy. Their 49th-ranked strength of schedule and 3-3 mark against the Top 100 compare favorably to fellow bubble teams.
One reader complained last week when I had Pitt among my last four in. Well, that person won't be very happy with where I have the Panthers this week: out of it altogether. They opened league play with losses to Cincinnati and Rutgers last week, dropping their RPI to 72 and their record against the Top 100 to a dreadful 1-3.
On the other hand, that win by the Scarlet Knights gives RU its first mention among the Wallflowers in my four years of writing this column. That was Rutgers' first Top 100 win, but the squad also has only one sub-100 loss (St. Peter's on Nov. 9), and the No. 56 ranking in the RPI gets Mike Rice's bunch into the conversation with winnable games against St. John's, Cincy and USF coming up.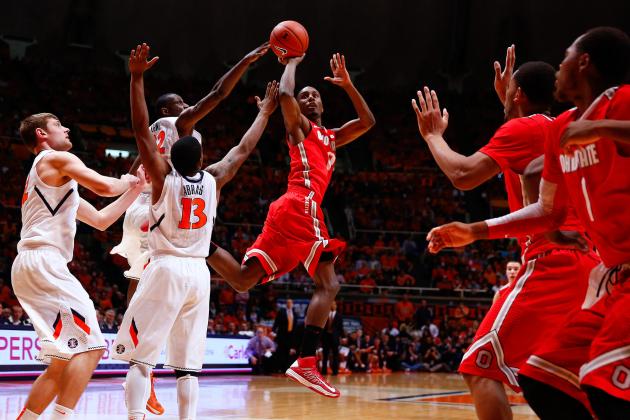 Michael Hickey/Getty Images

Dancing with a Hottie: Michigan (1), Minnesota (2), Indiana (3), Illinois (4)
Dancing with Its Sister: Ohio State (6), Michigan State (6)
Wallflowers: Wisconsin (16th team out)
Illinois took a step back with a 68-61 loss at Purdue on Wednesday, but the Illini turned things around with a 74-55 blowout of Ohio State three days later.
The Buckeyes, meanwhile, are still searching for their first win over a top-70 opponent. Losses to Duke, Kansas and Illinois are completely understandable, but Ohio State's best wins are over Washington and Nebraska. Those are not tournament teams right now.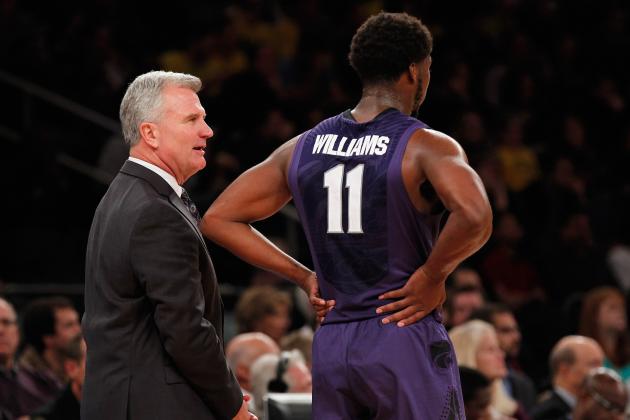 Mike Stobe/Getty Images

Dancing with a Hottie: Kansas (2)
Dancing with Its Sister: Oklahoma State (5), Kansas State (6)
Wallflowers: Baylor (9), Oklahoma (10), Iowa State (fifth team out)
Oklahoma State had a rough week, losing back-to-back games to Gonzaga and Kansas State.
Meanwhile, that was the Wildcats' fifth straight win and people should start taking notice that KSU has only lost to Michigan and Gonzaga.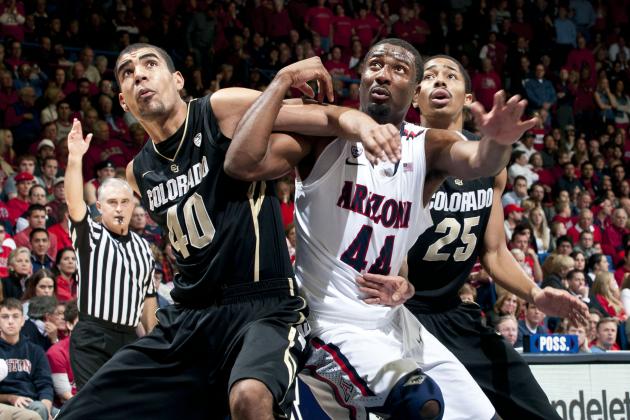 Casey Sapio-USA TODAY Sports

Dancing with a Hottie: Arizona (1)
Dancing with Its Sister: Colorado (7), Oregon (8)
Wallflowers: UCLA (10), Arizona State (12a), Washington (15th team out)
The game of the week took place between Colorado and Arizona on Thursday night. The Wildcats rallied from a 16-point deficit to beat the Buffaloes in a game that they really should have lost on Sabatino Chen's banked-in three-pointer at the end of regulation. Replays showed that he got the shot off in time, but for some reason, the officials waved it off upon review. The Selection Committee will surely have to take this result into consideration if Colorado is on the bubble come March.
UCLA ran its winning streak to seven games with triumphs over Cal and Stanford last week.
Arizona State moves into the field with a victory over Colorado, the Sun Devils' fifth in a row.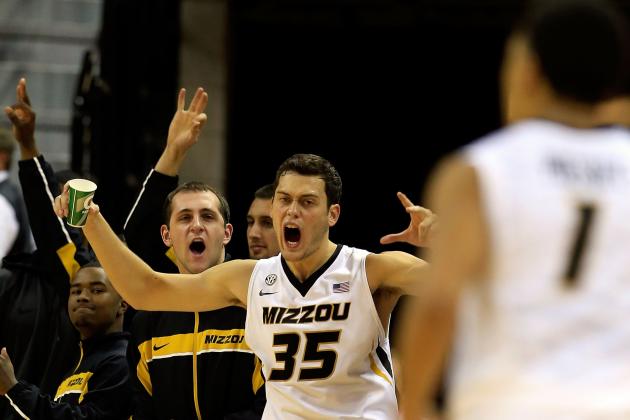 Jamie Squire/Getty Images

Dancing with a Hottie: Missouri (3)
Dancing with Its Sister: Florida (5)
Wallflowers: Kentucky (10), Tennessee (11), Ole Miss (eighth team out), LSU (ninth team out), Texas A&M (14th team out)
Missouri survived a tough battle with Bucknell on Saturday to run its record against the RPI Top 50 to 3-2.
Tennessee drops closer to the cut line following a home loss to Memphis on Friday. The Vols mounted a furious second-half comeback, only to fall short. They're still in the field, though, thanks to wins over Wichita State and UMass.
I'm not sure why LSU and Texas A&M decided to schedule Bethune Cookman and Houston Baptist right before conference play, but that certainly won't help the ol' strength of schedule.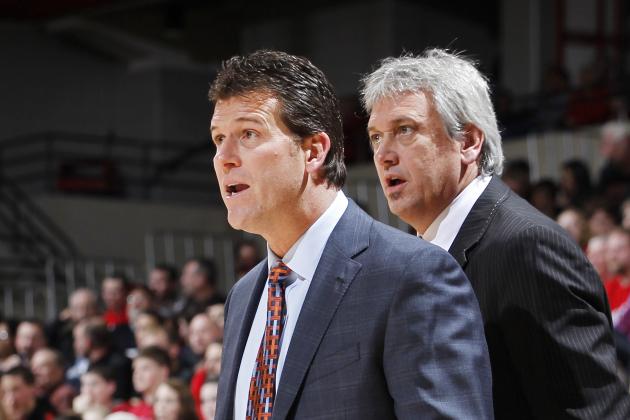 Joe Robbins/Getty Images

Dancing with a Hottie: New Mexico (3), UNLV (4)
Dancing with Its Sister: Wyoming (5), San Diego State (6), Boise State (9)
Wallflowers: Colorado State (11)
New Mexico slides down the S-curve following a loss at Saint Louis. The Lobos still have an excellent resume, though, with excellent computer numbers (RPI 10, SOS 11), a 3-0 mark against the RPI Top 50, a 5-2 record against the Top 100 and a 6-1 mark away from home.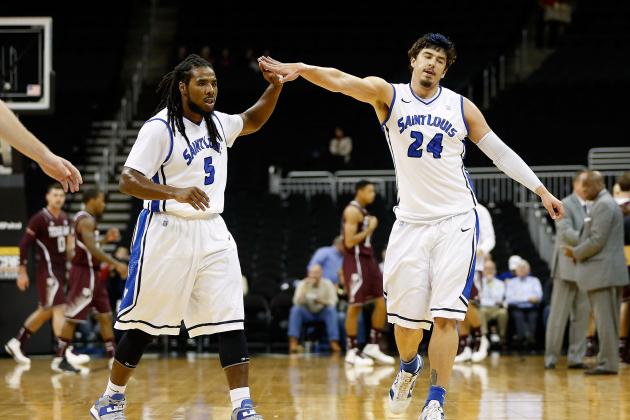 Jamie Squire/Getty Images

Dancing with a Hottie: Butler (4)
Dancing with Its Sister: VCU (8), Temple (8)
Wallflowers: Saint Louis (11), Massachusetts (12b), La Salle (fourth team out), Saint Joseph's (sixth team out), Dayton (11th team out)
Saint Louis moves into the field with a 60-46 win over New Mexico on New Year's Eve Day. The Billikens have won eight straight and don't have any bad losses.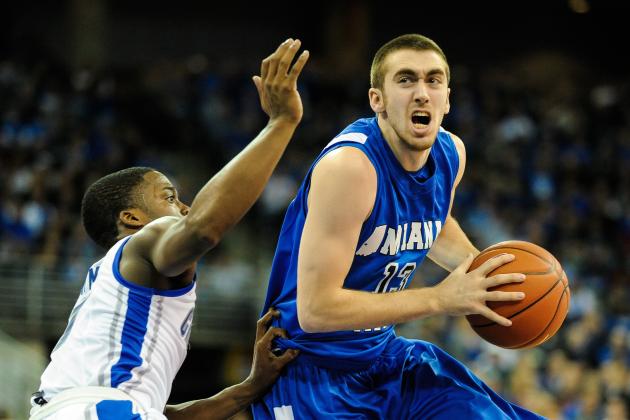 Eric Francis/Getty Images

Dancing with a Hottie: Gonzaga (2), Creighton (3)
Dancing with their Sister: Wichita State (7)
Wallflowers: Belmont (9), BYU (10), Bucknell (11), Indiana State (12), Memphis (12)
Belmont has two bad losses to Northeastern and UCF, but the Bruins also have victories over Stanford and Middle Tennessee, not to mention solid computer numbers (RPI 21, SOS 28) and a 6-4 road/neutral record.
Despite an 8-5 record, I refuse to remove Indiana State from the field. The Sycamores were heavy underdogs in both of their Missouri Valley road games last week, but covered both spreads and won outright at Northern Iowa. They were tied with 16th-ranked Creighton at the half before the Bluejays ran away with things.
Four of ISU's losses have come to Top 50 opponents. The school beat Miami, has a solid 4-4 mark against the Top 100 and possesses favorable computer numbers (RPI 26, SOS 9).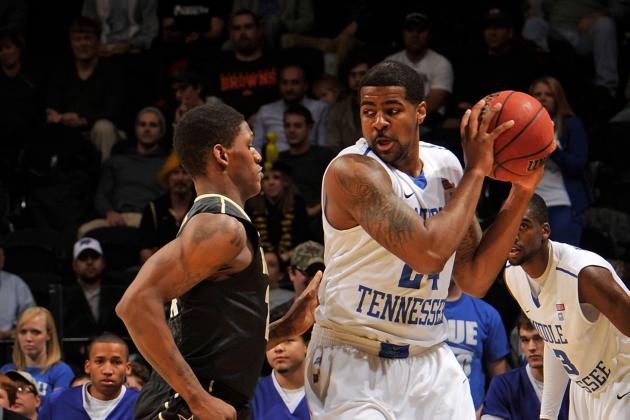 Frederick Breedon/Getty Images

No. 13 Seeds: Middle Tennessee, North Dakota State, Louisiana Tech, Stephen F. Austin
No. 14 Seeds: Illinois-Chicago, Harvard, Western Michigan, College of Charleston
No. 15 Seeds: Southern, Canisius, Florida Gulf Coast, Wagner
No. 16 Seeds: Vermont, Weber State, UNC Asheville vs Norfolk State, Hawaii vs Northeastern