Power Ranking the Premier League Managers on Tactical Nous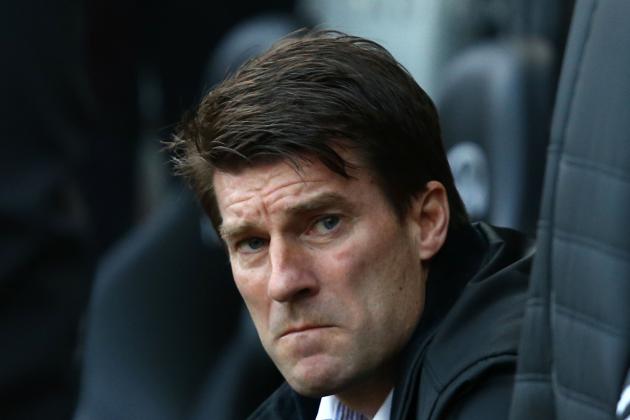 Jan Kruger/Getty Images

The English Premier League has seen an influx of tacticians taking the reins of its clubs in the last two-to-three years.
Here, Bleacher Report power ranks each of the 20 managers in the league according to their tactical astuteness or nous.
Please bare in mind the league position of the respective club isn't necessarily relevant to the manager's ranking, and don't hesitate to offer your thoughts in the comments below.
Finally, please note that these rankings are based on this season only.
Begin Slideshow

»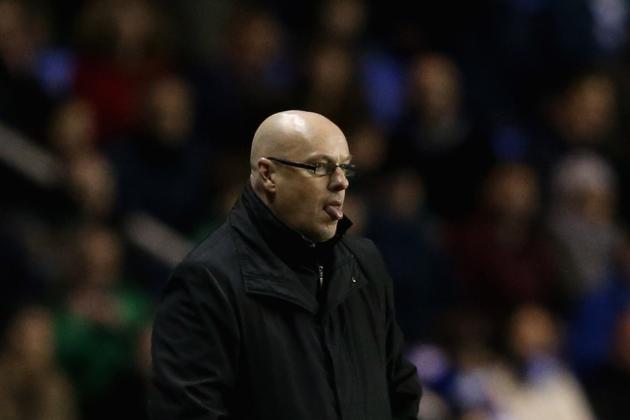 Warren Little/Getty Images

If Brian McDermott continues with his current thinking, Reading are getting relegated.
He's taken his footballing blueprint from the Championship and said "let's see if it works in the English Premier League."
It doesn't.
You simply cannot relinquish possession of the ball so readily and attempt to play 38 games on the counterattack and come out of it with the required sum of points.
The sooner he treats his team as a top-level side, the better, but it must be said his resources are limited. Reading fans don't want McDermott sacked, they want him to learn on the job. Best learn quick.
Grade: D-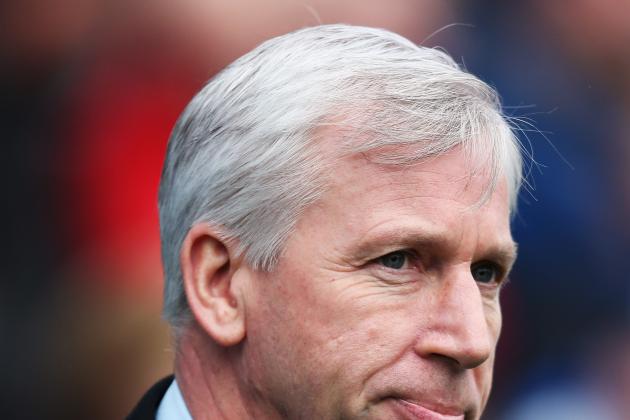 Bryn Lennon/Getty Images

It's clear to see how Newcastle United did so well last season—team spirit.
Yes, they have top-tier players out on long-term injuries, but they made a run at the UEFA Champions League last season with Mike Williamson in the side. On Saturday, Williamson was shown up to be slow and lumbering against a Championship team.
Alan Pardew persisted with the use of Demba Ba and Papiss Cisse together this season despite it not working and he's failed to adapt his system in the wake of Yohan Cabaye's absence.
Why was Gael Bigirimana pressing high against Brighton but no one else was? Why was Davide Santon arguing with Gabriel Obertan about tracking Wayne Bridge's runs?
No direction.
Giving him the lowest grade may seem scathing, but this season has been a huge disappointment for reasons other than injuries.
Grade: D-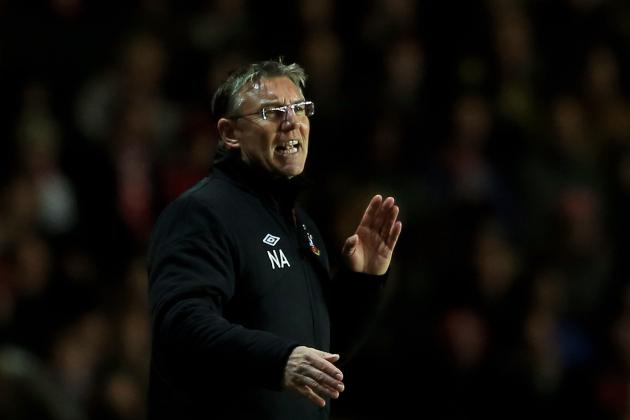 Richard Heathcote/Getty Images

Nigel Adkins has done something very similar to Brian McDermott—taken his Championship tactics and unleashed them onto England's top tier.
Before each game, he outlines his tactical intent for the game, and it's always the same. All out attack.
The possession-based philosophy Southampton subscribe to is a pleasure to watch, and they invested in a "difference-maker" by the name of Gaston Ramirez.
The Saints are one goalkeeper and one central defender away from cementing their English Premier League status at a canter, but for now they continue to turn in maddeningly inconsistent performances.
Grade: C+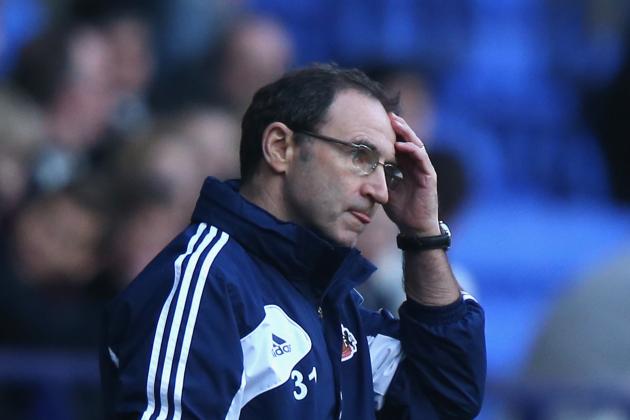 Mark Thompson/Getty Images

Martin O'Neill is not the best tactician. We knew that from his time at Celtic and Aston Villa.
He plays a 4-4-2 or a 4-4-1-1, prefers playmaking wingers, no-nonsense defenders and strikers who stick it in the net.
The problem he has at Sunderland is that his 2013 Black Cats are the same as his 2009 Villans, except he's missing his Gareth Barry. Without that calm, reliable presence in midfield, Sunderland struggle to take control of games they really should.
Grade: C-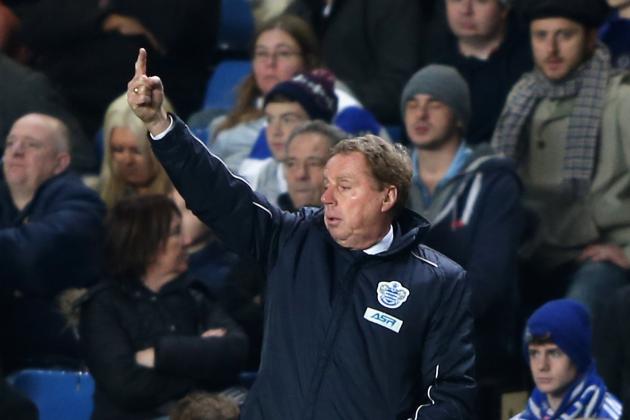 Ian Walton/Getty Images

Harry Redknapp deserves credit for turning Queens Park Rangers into an outfit that look like they might be able to escape relegation.
Tactically speaking, he hasn't done anything superb; Man-management and motivation is where Redknapp's skills lay, and that's why he was the perfect appointment.
QPR have wonderful talents with the likes of Junior Hoilett and Esteban Granero, they just needed someone to coax their best football out of hiding.
Mark Hughes' insistence on playing Adel Taarabt wide left was irritating, and Redknapp has fixed that by placing him "in the hole". He's been wreaking havoc ever since.
Grade: C+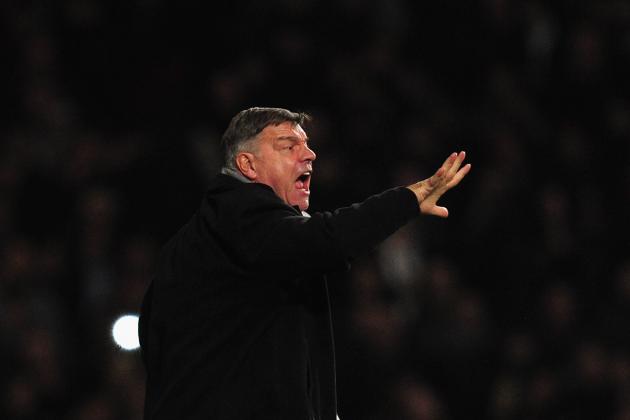 Jamie McDonald/Getty Images

Sam Allardyce has tried hard to shed the "long-ball" critique by adopting a diverse footballing template.
He's picked up a few players who are very "Big Sam" (Andy Carroll, James Collins), but also some players who really aren't "Big Sam" (Mohamed Diame, Joe Cole).
West Ham now possess the ability to attack you through three or four different avenues, and that's an important threat to carry.
Grade: C+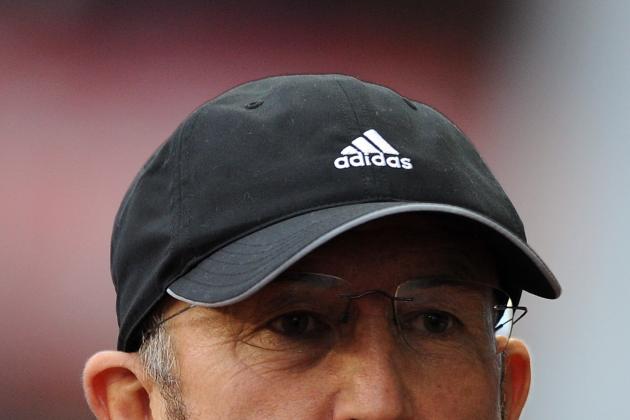 Chris Brunskill/Getty Images

Does anyone like how Stoke City play? More importantly, does that even matter?
In 2008, the Potters were promoted to the English Premier League and they're still here. Tony Pulis has crafted a style of play that, while unpleasant to watch, gets results.
The proof? They're 10th in January.
Stoke are famed for their titanic defence, but there's a valid question in whether their "clear it first, ask questions later" philosophy doesn't simply heap more pressure on themselves; If you smash it away, it's coming back quicker.
Pulis has tried to gradually change the style of play Stoke execute by bringing in ball-players such as Charlie Adam and Wilson Palacios, but despite his best efforts, they're still a "lump it" team.
Grade: B-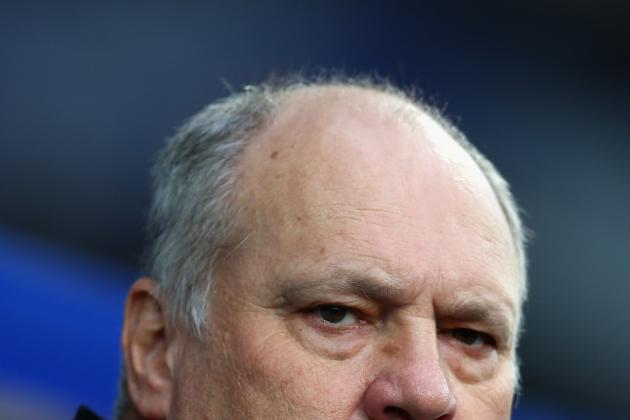 Paul Gilham/Getty Images

Martin Jol's experiments are brilliant.
A lot of players can play their entire careers and risk never actually playing in the position that suits them the most. If you come across Jol, he'll definitely suss you out.
He's developed Clint Dempsey and Moussa Dembele and Tottenham sent him a thank you note for that, while Bryan Ruiz is his current and perhaps most interesting project.
He's not been blessed with gargantuan funds or a plethora of talent, but he does a lot with a modest bunch.
Grade: B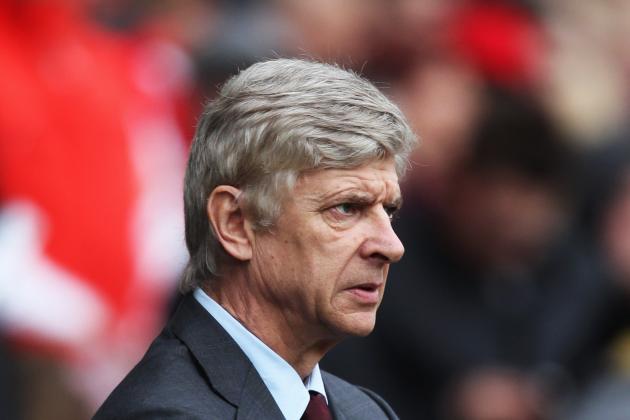 Ben Hoskins/Getty Images

Arsene Wenger has a very decent footballing blueprint—it's easy on the eye and it's how many believe football should be played.
The problem he faces is his own stubbornness. The Gunners are playing the same football they did 12 years ago, but do they still have the players to make that system work?
It's no coincidence that Arsenal looked formidable with Abou Diaby fit in midfield; He's their Patrick Viera, but when he's not there, the midfield looks lightweight and susceptible.
There's also the suggestion that it's possible to "out-Arsenal" them, if that makes sense. Swansea bring a similar footballing template to the table and frankly look the better side each time they play them.
The system is entertaining, it's good to watch. Is Wenger adaptable enough, though? And why is Aaron Ramsey playing right midfield?
Grade: B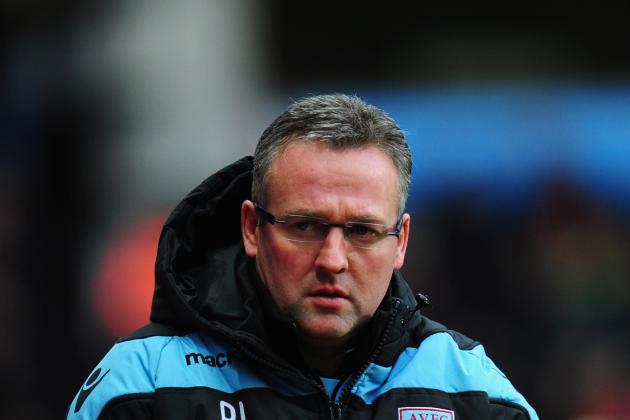 Stu Forster/Getty Images

Paul Lambert is one of the most reactive managers in the English Premier League.
He changes things around when necessary and never seems afraid to try something new. He's tried 4-4-2, 4-4-1-1, 4-2-3-1 and 3-5-2 already this season and constantly seeks the most effective method to get the very best out of his players.
His tactical unpredictability makes it temporarily difficult for the opposition to get the better of Aston Villa, and the only real blip on his record this season is the torrid Christmas period.
Other than that, he's done as well as anyone could expect him to with such a young, thin squad.
Grade: B+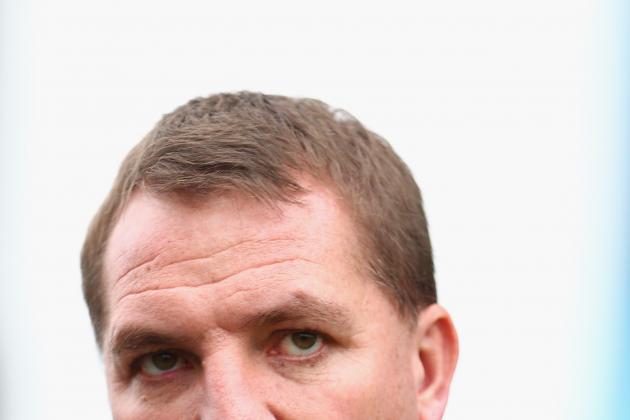 Clive Mason/Getty Images

Brendan Rodgers is one manager who seriously divides opinion—some believe in him, some really don't.
He plays a positive and appealing brand of football, but the question mark has always been whether or not it gets the results this business requires.
For the last six months, he'll be the first to admit he lacks the peripherals to execute his philosophies in a clear-cut manner. While you can blame the personnel to some extent, you can also ask whether or not it's best to continue with a philosophy your current crop aren't suited to.
He's made it to January and Liverpool are 8th—that's good going. Let's see if Daniel Sturridge provides the incisive nature that stops a profligate side ruing almost every game as a missed chance.
Grade: B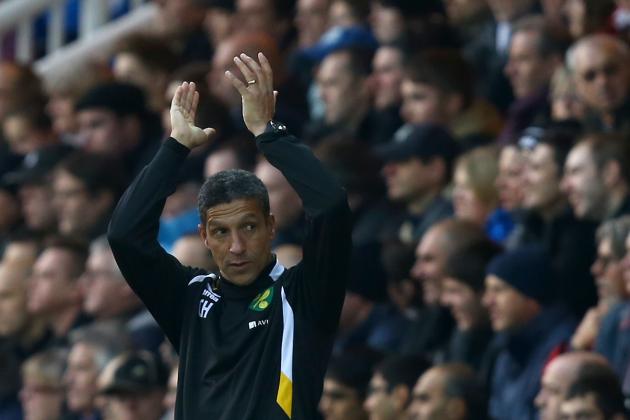 Jan Kruger/Getty Images

Chris Hughton has walked into an impossible job and made it possible.
Everyone had Norwich doomed for relegation following the resignation of Paul Lambert, yet Hughton has overcome an awful start to make the Canaries a real contender in every game.
He's built a superb defence and a great holding pivot. Attacking-wise, there's work to do but he needs a 20-goal striker which are hard to come by and expensive to catch.
He's got goals flowing from all over the pitch and he's been able to drill his side into positional excellence. No defence has shut down Javier Hernandez so successfully since the Mexican moved to the English Premier League.
Grade: B+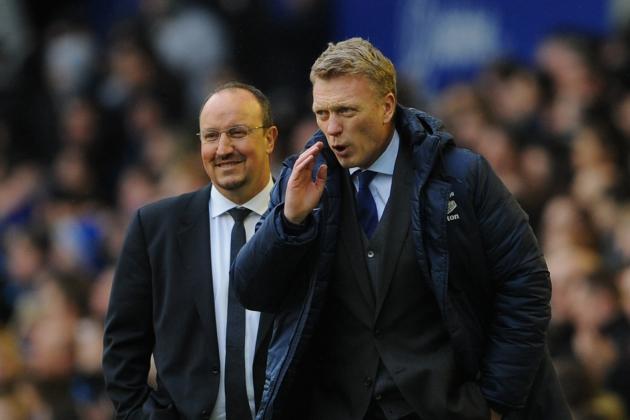 Michael Regan/Getty Images

David Moyes is a good manager.
He likes to switch the play quickly, use the flanks well and create duel threats in certain areas of the pitch. This is all very positive, and it's no surprise to see this season's Everton consistently manipulating pockets of space appearing due to their superb buildup play.
He's created the most potent left side in the English Premier League in Leighton Baines and Steven Pienaar and moved Marouane Fellaini into a support striker's role.
The Toffees' ability to move the ball forward 50 yards or five yards at a time is what makes them so very dangerous.
This is the first season Moyes has had the talent at his disposal to make these kinds of decisions and moves on the field, and he's acquitting himself superbly.
Grade: B+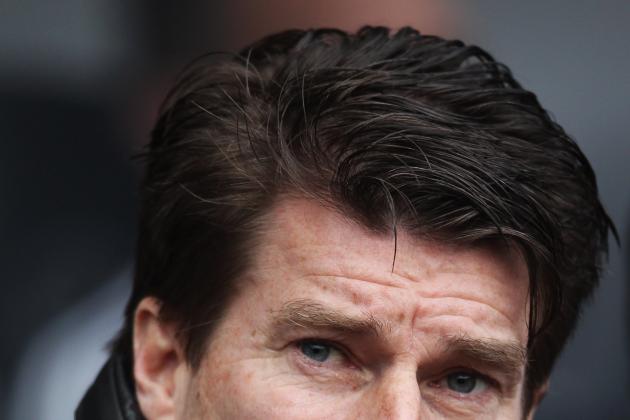 Ben Hoskins/Getty Images

Brendan Rodgers left a rather large hole to fill, but Michael Laudrup appeared nonchalant as he signed on the dotted line in North Wales.
He's taken the good work Brendan Rodgers did and added a key element—cutting edge.
Michu is a goal machine, but he's also getting critical attacking play from all areas of the pitch. In some ways, Laudrup and Paul Lambert have done a similar thing in replacing the club's current top striker with a new guy and gotten away with it.
The Dane's eye for talent is exceptional and the faith he pours into his side is excellent. Did you see Swansea "out-Arsenal Arsenal"?
Grade: B+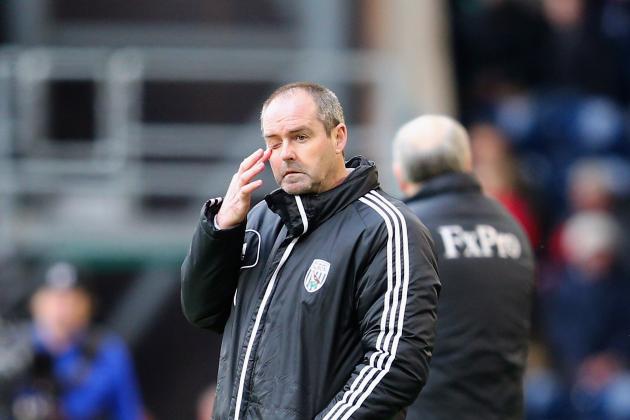 Clive Mason/Getty Images

Steve Clarke has used his experience as an assistant manager very very well.
A lot of people wrote West Brom off when they employed him as Head Coach, but in reality a man who spent years as an understudy to Jose Mourinho was always going to have a few tricks up his sleeve.
The beauty of Clarke's management lays in his realistic view point on how good his men are.
He knows he doesn't have a set of world beaters, but he knows they're not relegation fodder either. He's developed a tactic which allows his team to move from one end of the pitch to the other in around six-eight passes, and they don't mess about in the opposition's penalty area either.
Clever one-twos and instinctive shots are very frequently converted to goals, and his summer additions were excellent too.
Grade: A-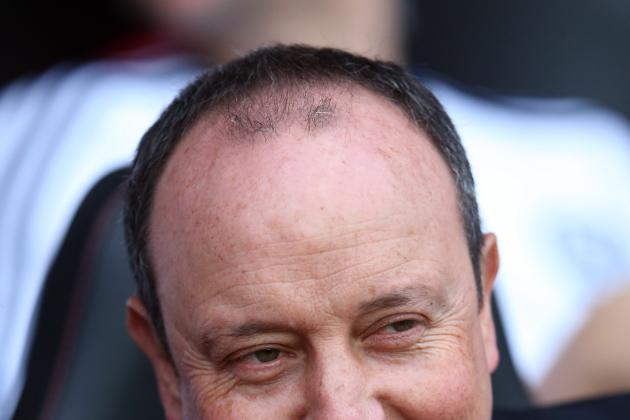 Julian Finney/Getty Images

Rafa Benitez is, and always will be, a superb tactician; He is excellent at his job.
He's getting the best out of the players he's got in a more positive manner than Roberto Di Matteo did, and he's done well considering he inherited hundreds of attacking midfielders and just one striker.
The purchase of Demba Ba proves he knows what the team needs to move forward, and Fernando Torres should be looking at the attacking positions his now-colleague gets into and taking notes.
Moving David Luiz into midfield was a masterstoke his predecessors were too timid to try.
Grade: A-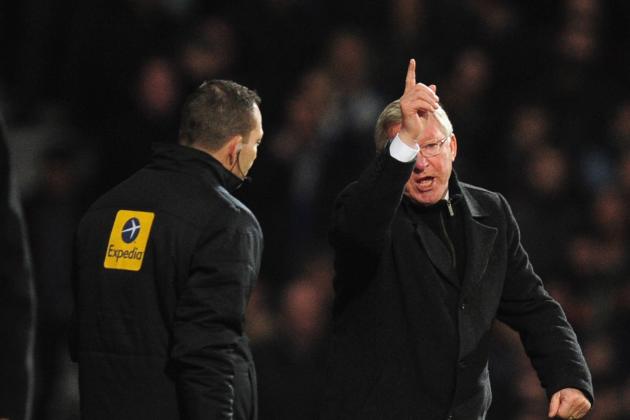 Jamie McDonald/Getty Images

Sir Alex Ferguson has found two players in Wayne Rooney and Robin van Persie who interchange so naturally it's scary.
This partnership is so successful that even though they play a 4-4-2, which is a dying formation, it doesn't matter. Rooney and RvP reign supreme as Manchester United score goals galore.
The defence looks shaky. So what? Fergie's attempt to create free-flowing movement in attack is so effective, he's effectively taken on the mantra "if you score three, we'll score four".
Now Nemanja Vidic is back, expect things to tighten up, but don't expect the offense to be any less potent.
Grade: A-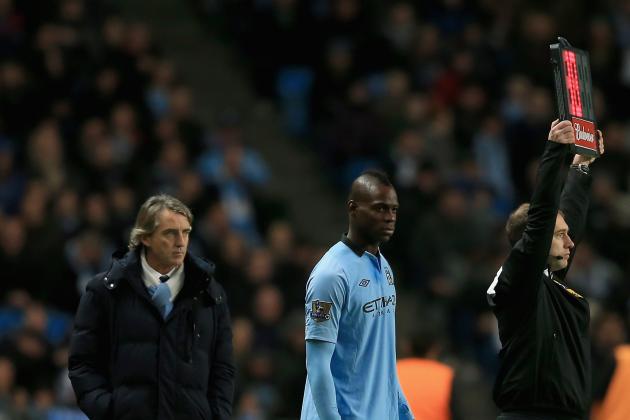 Richard Heathcote/Getty Images

Modern managers are bold, and Roberto Mancini is certainly not afraid to try new things.
Coming into the season as reigning champions, you're the team everyone wants to beat. In order to stay on top and stay fresh, you have to switch things up and keep yourself tough to defeat.
His experiment with the 3-5-2 didn't work, and he's recognised that—with or without the help of Micah Richards—and scrapped it. Fair play; That's the sign of a good manager.
His substitutions are always very intriguing too. Sometimes, when his side are a goal down, he takes off Sergio Aguero and puts on Aleksandar Kolarov. If it wasn't so effective, we'd all be labelling him insane.
Gutsy stuff.
Grade: A-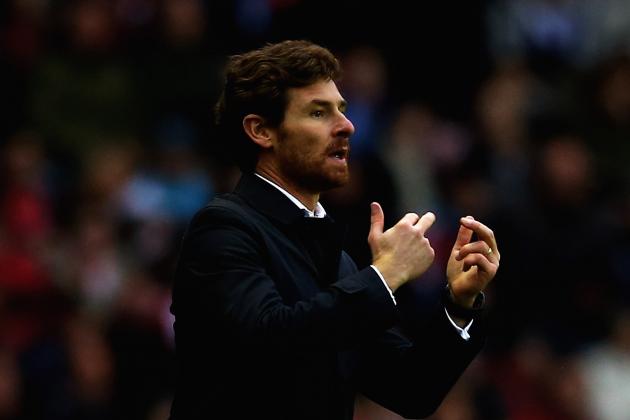 Matthew Lewis/Getty Images

Andre Villas-Boas has surprised us all this season by doing some wonderful things at Tottenham.
They're third in the English Premier League, they've got an excellent squad and they're playing some sumptuous football.
It's refreshing to see that he has learnt from his mistakes—he tried to implement his FC Porto 4-3-3 tactics at Chelsea and it didn't work; Frank Lampard and John Terry were too slow and therefore dropped, results didn't go his way and he was sacked.
He's come to White Hart Lane, adapted his formation to suit the players and even tweaked it to a 4-4-2 at times.
The one blip on his record was his tendency to make defensive substitutions in an attempt to see out games, only for them not to work surrender the lead and find themselves unable to retake it.
He's calmed down on those now and he's picking up lots of points
Grade: A-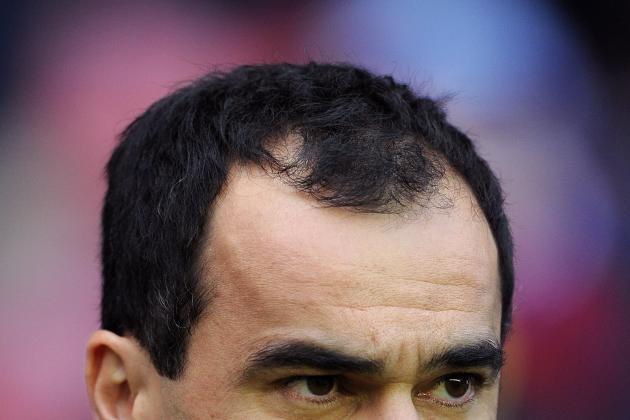 Chris Brunskill/Getty Images

Roberto Martinez's 3-4-3 formation bucks the trend quite significantly—even in Serie A where it's difficult to find a four-man defence.
He uses his players incredibly well and gets every ounce of talent from them; Jean Beausejour has been unlocked at left-wing-back, Shaun Maloney excels in the unorthodox playmaking left-wing role.
A lot of Martinez's men are willing and able to play in several different positions and that speaks volumes for the coach who clearly instills the faith as well as the tactical stability.
I've said it several times, but I'll say it again: Wigan Athletic are one clinical striker away from something special. If Darren Bent took a wage cut and moved to Lancashire, Wigan would finish 8th next season.
Grade: A