Shocking Events That Could Happen on Raw Tonight
Source: WWE.com
Michael N. Todaro/Getty Images
It's been reported by the Wrestling Observer that tonight's Raw is an "all-hands-on-deck show," with WWE planning something that will "have people talking" after the show is over.
Granted, booking in the WWE changes on such a frequent basis that it's possible that plan may have been changed or scrapped. If not, though, tonight's Raw is looking to start the WrestleMania season off with something big.
The following possibilities aren't necessarily ones that I'm suggesting WWE do. As we know, when Vinny Mac wants to make waves, he doesn't always do it in the smartest ways.
That's just part of the fun though, right?
Undertaker's WrestleMania Opponent Revealed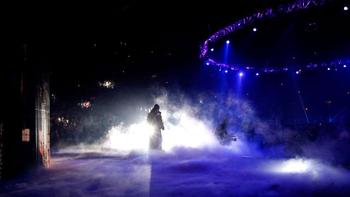 Source: WWE.com
The road to WrestleMania wouldn't be so exciting a ride were it not for the presence of The Phenom.

In the last few years, Undertaker's WrestleMania opponent has been revealed—or at least strongly alluded to—between mid-December and late February.

Having Undertaker return to challenge/be challenged certainly sounds plausible.

It's time for a performer who wasn't formerly in DX to face 'Taker at the show of shows, and predicting who that could be is difficult, as nothing has really been foreshadowed at this point.

There are plenty of interesting possibilities, though.

Cena and Punk would both be great opponents for the Demon of Death Valley, or maybe WWE will opt for a change of pace and give us a Brothers of Destruction reunion to potentially face The Shield?

There are plenty of ways it could go, but perhaps we won't have to speculate for much longer.
Randy Orton Turns Heel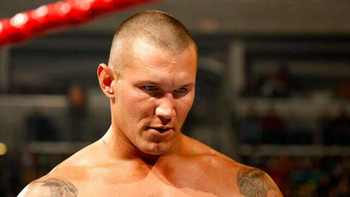 Source: WWE.com
It's no secret that Orton's character has become a little stale, and it seems even the WWE brass are aware of this, as they've recently been using Orton to put over younger guys like Ziggler and Barrett.

Despite this, he remains one of the most over Superstars in the company, and maybe tonight is the night he moves back up to the main-event scene.
Babyface Orton was fun for a while, but he needs to turn heel. Orton was super hot as a heel coming into WrestleMania 25, and maybe WWE can recapture some of that magic this year.

It wouldn't be particularly hard—Orton's character hasn't changed a great deal over the years. He's still cold, calculated and serpentine, he just happens to spit his venom on people the crowd hates.

Perhaps Orton could brutally attack Sheamus? Or maybe Orton has decided to take The Shield under his wing rather than fight them. Hell, why not both?!

There are plenty of ways Randy could turn heel. It's just a matter of WWE pulling the trigger.
Stone Cold Returns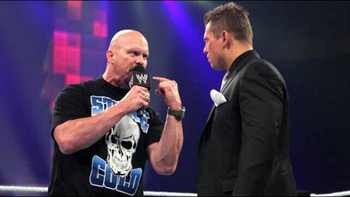 Source: WWE.com
Well, y'know, he does owe us for not rocking up for Raw 1,000.

Seriously though, a Stone Cold vs. CM Punk WrestleMania faceoff has been teased for what seems like an eternity. It's a long shot, but maybe the time is upon us.

Austin doesn't even need to say he'll perform at WrestleMania. Vince wants people to talk, and all that would take is for Austin to simply be around.

Hell, just an overt reference to an Austin vs. Punk match would excite the masses.

Saying an Austin return would disrupt the WWE landscape would be an understatement. It would be chaos, but he is the Texan hell-raiser, after all.

It could be argued that it's not the best time for an Austin return because WrestleMania 29's card is already looking to be stacked with so many other returning megastars, like Rocky and Lesnar.

However, if Austin wants to return to the ring, WWE would be stupid to not let him do that under any circumstance.

Let's be honest—it's not very likely. However, if Vince is driven to "get people talking," never say never.
Ryback Wins the WWE Championship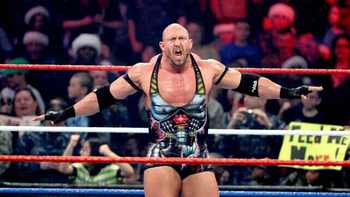 Source: WWE.com
Any publicity is good publicity, right?

Ryback's shoulders aren't yet broad enough (figuratively speaking) to carry the weight of the WWE Championship, especially during WrestleMania season.

Most fans who are even remotely smart to the business would dismiss the possibility of the title changing hands so close to The Rock's return WWE Championship match at the Royal Rumble.

When said fans attempt to mold together a possible WrestleMania 29 card and buildup, very few of them consider the possibility of Ryback dethroning Punk and walking into either the Royal Rumble or WrestleMania as WWE champion.

Crazier things have happened, though.

If this were to happen, it's possible that WWE would then put Punk vs. Rock on at WrestleMania, an event more befitting of their long awaited faceoff.

It sounds unlikely and risky, but with ratings down, WWE may be willing to rattle the cage by any means necessary.
Rock Is Taken out of the WWE Title Match at the Royal Rumble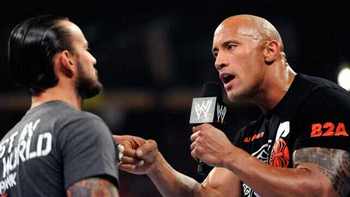 Source: WWE.com
The Rock's WWE Championship match was announced over six months ago, at Raw 1,000. It would be crazy to change it now, right? Crazy enough to cause controversy!

From the perspective of a booker, having Rock penciled in for a WWE Championship match at the Rumble would be a massive headache.
Having him lose at the Rumble is extremely tricky. Trying to think of a way for him to lose (or simply not win) without looking weak or diminish his momentum? Screw that noise.

Many have assumed, with some justification, The Rock winning at the Royal Rumble is a foregone conclusion. If he does win, finding ways to have him be a part of the show on TV and house-shows where he can't make it would be a booker's nightmare.

Plus, if/when he beats Punk, where does he go from there? To John Cena, that's where.

No matter how big their respective star powers, surely even Vince would have a few reservations about having Rock and Cena main event two back-to-back WrestleManias, and that's really the only way they can go if Rocky beats Punk.

Backtracking on Rock having a WWE championship match at the Rumble would be a risky move given it was announced so long ago. However, there are plenty of ways to get similar value out of The Rock at the Rumble.

Rock vs. Cena II at the Rumble, anyone?
Keep Reading