2014 FIFA World Cup: 10 Most Pressing Early World Cup Storylines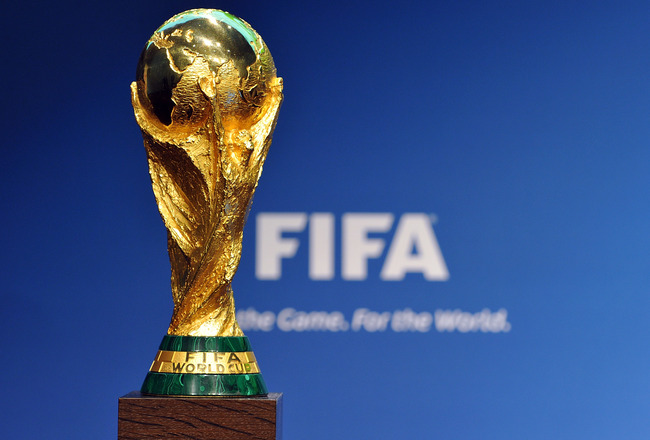 Harold Cunningham/Getty Images
The 2014 World Cup still seems so far away, but with every passing week and completed football match, we draw closer to the international showdown in Brazil.
Nations from all across the world will once again compete for the greatest international prize, and the chance to etch their names into the history books forever.
Already, the storylines for the 2014 World Cup are starting to write themselves, with plenty of fascinating matchups and potential dream scenarios set to be played out.
Read on to find the 10 most pressing early World Cup storylines to watch out for.
June 12, 2014 seemingly can't come quickly enough.
How Will the Brazilians Fare at Home?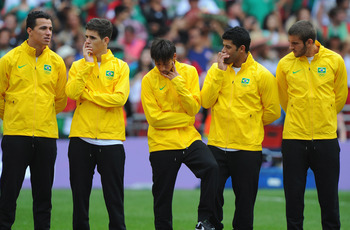 Michael Regan/Getty Images
Brazil have always been considered a footballing powerhouse, particularly when it comes to the World Cup—a tournament they have won more than any other team.
And in 2014, the South American giants will be on their home soil, giving them an extra advantage over every other team heading into the competition.
So how will the talented Brazilians fare at home?
It must be noted that the vast majority of the Brazilian national team—Leandro Damiao, Lucas Moura, Neymar—still play a large amount of football inside Brazil, and will thus benefit from the tournament being in their backyard, so to speak.
Yet there are also a growing number of players—Oscar, Rafael da Silva—who ply their trade in European football, and therefore won't have as large an advantage being at home—other than the crowd, of course, who will be cheering loudly for the home team every single time.
Can Brazil make it six World Cups with a win at home in 2014?
Will the Three Lions Finally Triumph?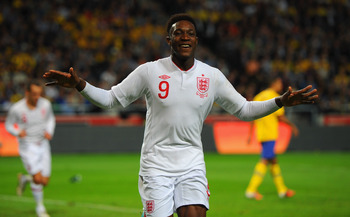 Michael Regan/Getty Images
We seem to ask this question of England every time an international tournament arises: is this the time for the Three Lions to finally stake their claim in world football?
They always seem to have a talented side filled with some of the biggest names in world football—Wayne Rooney, John Terry, Frank Lampard—and yet every time, they seem to fall short in their quest for international glory.
Will it be more of the same in 2014 for England, or will they make the jump to the elite level that they have been promising for some time now?
Moreover, will they bow out on penalties, which is becoming something of a tradition, and can they win the World Cup again since that infamous final in 1966?
Time will surely tell for the Three Lions.
Can Belgium's Golden Generation Succeed?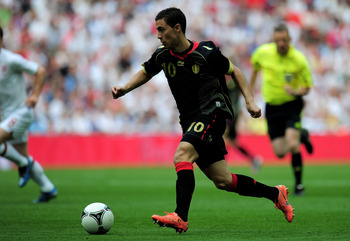 Shaun Botterill/Getty Images
One of the real under-the-radar teams to watch out for in the 2014 World Cup will be Belgium—a nation packed with attacking and defensive talent right across the board.
Just glancing at their squad sheet, instantly we read names that are dominating in the English Premier League and world football alike. When combined, they could possibly surprise a few people in Brazil with their strong style of play.
Belgium have attacking players like Marouane Fellaini, Eden Hazard, Axel Witsel, Moussa Dembele, Kevin Mirallas and Romelu Lukaku. They have defensive strength in Thomas Vermaelen, Jan Vertonghen and Vincent Kompany, plus goalkeepers Simon Mignolet and Thibaut Courtois.
Their squad is very, very strong on paper and could genuinely challenge some of the top teams at the 2014 World Cup.
Just how far will the golden generation of Belgium will go? Well, that will seemingly come down to how well this talented group of individuals can play together.
Will Racism Dominate the Headlines Again?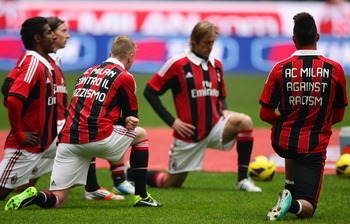 Paolo Bruno/Getty Images
It's the topic that never escapes the headlines of world football: racism.
From the more noted past cases of Luis Suarez and John Terry to the more recent example of Kevin-Prince Boateng, racism is rampant through football right across the globe and will most likely rear its ugly head again at the 2014 World Cup.
There's no answer why, and there seems to be no easy solution to eradicating it from the beautiful game that we all know and love—as sad as that truth may be.
Racism threatened to completely take over the recent 2012 European Championships; will it do the same again at the 2014 World Cup? Or can we finally have an international tournament that reflects just how wonderful the world game can be when played at its best?
Hopefully it's the latter.
Can Lionel Messi Lead Argentina to Victory?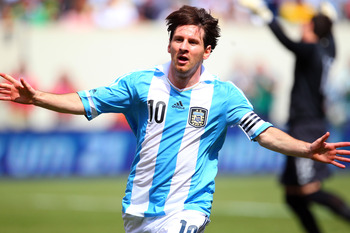 Rich Schultz/Getty Images
Lionel Messi has pretty much achieved everything in his life—Ballon d'Or victories, Champions League trophies, La Liga championships, goalscoring records.
One thing he has not done is won the FIFA World Cup—the only thing that seems to be left off the greatest resume currently in world football.
The Barcelona striker will be out once more to try and lift the trophy he desires so much, and whenever he's playing at his best, it's hard not to take notice of his team.
Meaning that, once again, Argentina will be a team to watch in 2014.
Messi will still be young and in his prime, and with a growing squad around him, will no doubt continue to press on towards the tournament victory. Whether he can carry the South Americans all the way to the title or not still remains to be seen.
You'd say it would be impossible to carry them all the way, but one thing we are quickly learning with Messi is that nothing is truly impossible.
Nothing.
Who Will Be the Surprise of the World Cup?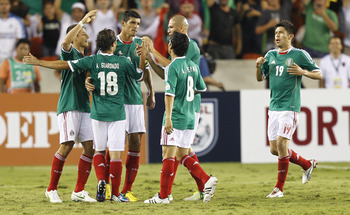 Bob Levey/Getty Images
Every World Cup there's a surprise.
Some lesser teams upset a more noted team and before you know it, that lesser team is suddenly making a run for the title. We saw it with Korea in 2002; we saw it to a lesser extent with Portugal in 2006 and Uruguay in 2010.
So who will that team be in 2014? Who will be the country that nobody expects to get as far as they do, and win the matches they will win?
We've already looked at Belgium, and it's probably worth throwing a couple of other strong countries into the mix for potential underdogs to watch out for.
Mexico, the Olympic champions; the Radamel Falcao-led Colombia; the always-tough Azzurri; the potentially devastating Russia—all could be that team in 2014.
Or will it be somebody else entirely?
Do We Have to Put Up with Vuvuzelas?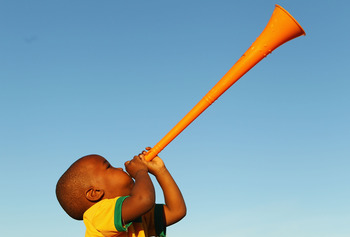 Mark Kolbe/Getty Images
The 2010 World Cup in South Africa will be remembered for one sound—the vuvuzela.
So will we have to put up with that deafening, mind-numbing noise in 2014? Well, not according to FIFA, who have banned the vuvuzela from the competition.
The question now is whether anybody will actually obey to the ban and stop bringing the stupid horn-like "instruments" to the game.
And the answer to that one still remains to be seen.
But for the sake of ears everywhere, I seriously hope so.
Will the Real USMNT Stand Up?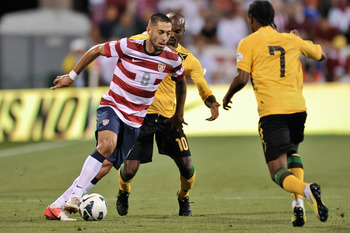 Jamie Sabau/Getty Images
We couldn't discuss the 2014 World Cup without taking a sneak peek at the United States men's national team, looking forward in eager anticipation as to what they'll produce in Brazil.
It could be glory, it could be another bout of "there-but-not-quite" from the Americans in 2014—we really don't know what we're going to get until the tournament begins.
Hopefully, given the rise of football in the States in the past decade, hopefully we'll see a strong performance from the likes of Clint Dempsey and, in doing so, we'll see Jurgen Klinsmann's men still competitive in the knockout rounds of the tournament.
They topped their group in the 2010 World Cup, only to be knocked out by Ghana in the Round of 16. Can the USMNT improve on that performance in 2014?
Hopefully so.
Who Will Bounce Back from Euro 2012?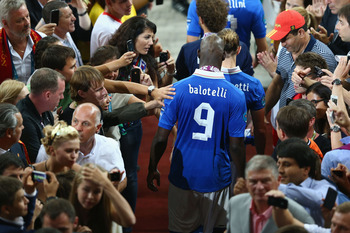 Michael Steele/Getty Images
The recent 2012 European Championships provided us with a great opportunity to see where several of the World Cup contenders are at in terms of their football quality.
We were delighted for many teams and eagerly looked forward to seeing what they produce in Brazil, but for others the competition was nothing short of a disaster.
Several nations will be looking to eradicate the heartbreak and disappointment of the Euros with a strong showing at the 2014 World Cup—nations ranging from the runners-up of the tournament, Italy, to potential favorites who were eliminated in the group stage, such as Holland.
Russia, Croatia and England will also be looking to do the same.
Can Anybody Stop Spain?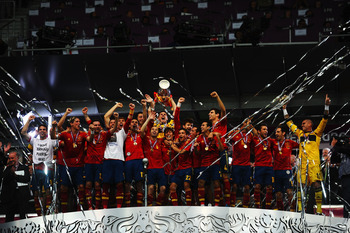 Laurence Griffiths/Getty Images
But perhaps the biggest storyline to look forward to at the 2014 World Cup belongs to the reigning champions Spain, who will be looking to make it four major international tournaments in a row.
They won the 2008 European Championships, the 2010 World Cup, the 2012 European Championships, and they're showing no signs of relenting in Brazil.
La Furia Roja are a complete team right across the pitch and are simply too strong to be considered anything other than favorites heading into the competition.
The likes of Santi Cazorla, Xavi, Andres Iniesta and Juan Mata in midfield alone make this team one of the tougher sides to break down, and when you throw in the likes of Fernando Llorente, Fernando Torres and Iker Casillas, this is one very, very good team.
Can anybody stop them from repeating as champions in 2014?
I guess we'll find out soon enough.
What storylines are you most looking forward to at the 2014 World Cup?
Comment below or hit me up on Twitter: Follow @dantalintyre
Keep Reading