Big Ten Football: 10 Biggest Storylines to Watch in 2013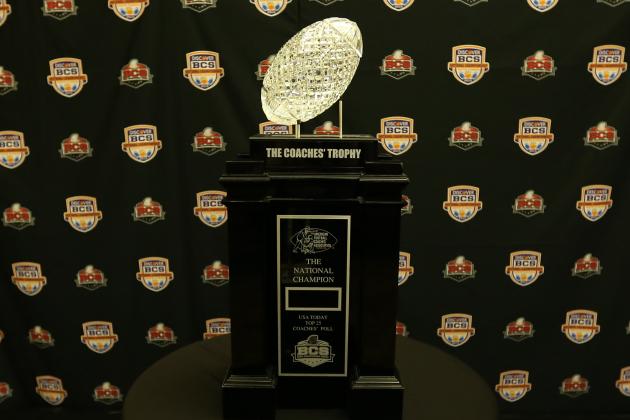 USA TODAY Sports
One last chance at this in 2013!
With the Big Ten football season wrapping up last week and the BCS Championship this week, it is time to turn attention to 2013 and the major storylines coming up in the next year. Although the Big Ten could make quite a few resolutions on how to improve in 2013, there will be many compelling stories to follow both during the offseason and once football begins again next autumn.
2013 will mark the final opportunity to raise the crystal football in the BCS format for choosing a national champion. The B1G has only lifted one such trophy since 1998, and nobody expects the conference to be a big player after struggling this season.
However, that is just when a sleeping dog will come up and bite, just like when Ohio State surprised in 2002.
Let's take a look at the biggest items on the agenda for news in 2013 in the Big Ten conference.
Begin Slideshow

»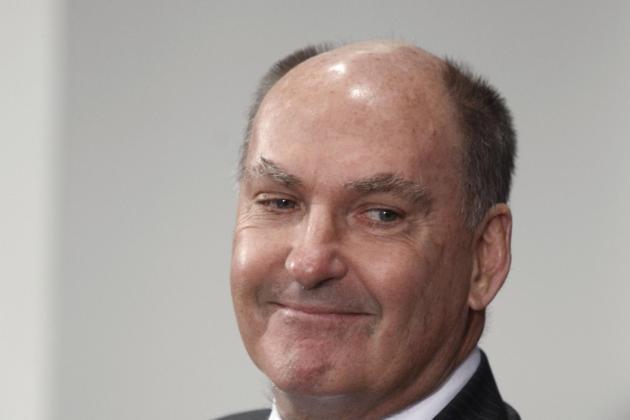 The Star-Ledger-USA TODAY Sports
Enjoying his powerful role at the head of the class
As I wrote about here and here, two of the most pressing items that must happen this offseason are decisions regarding the future alignment and scheduling policy. The conference must decide how the divisions will look when Maryland and Rutgers join, and how schedules will be formed.
This also leaves 2013 as an awkward year where the schedules change from the 2011-12 slates, but this schedule will not be repeated in 2014. That means rare matchups between teams like Iowa and Ohio State will not be reciprocated next season.
Jim Delany also stated that these items must be addressed during this winter and spring, so we know something will develop.
If the Big Ten goes with seven-team divisions, then a ninth conference game or the removal of cross-division rivalries will need to happen to allow student athletes who stay for four years to play each other's conference team at least once. That should be critical to keeping the Big Ten as a unified group in the future.
Organization first, then everyone can debate what to do with those awful division names.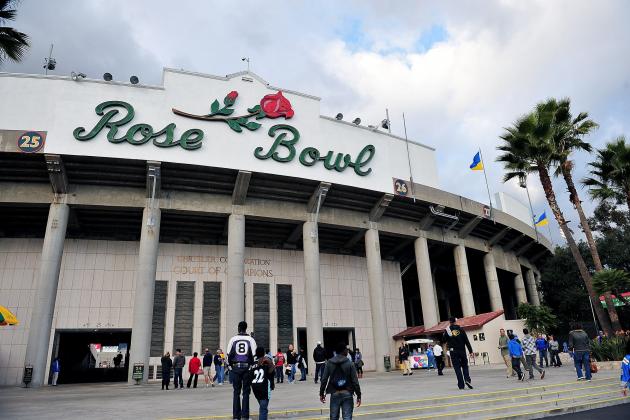 Gary A. Vasquez-USA TODAY Sports
This destination is not going away.
Jim Delany wanted to own New Year's Day, and the Big Ten conference certainly has done just that. Unfortunately, that has meant four simultaneous games in the early afternoon leading up to the Rose Bowl.
Not being able to watch other Big Ten teams has been a first-class failure.
If one of your favorite teams has the privilege of playing in the Capital One Bowl, the Outback Bowl, the Gator Bowl, or the Heart of Dallas Bowl, then the other three teams will have to be completely ignored.
But that is one of the best parts of bowl season: seeing how the rivals in conference play against good teams from other conferences. So with a new lineup of teams will come a new lineup of bowls, and more diversity will be on the agenda.
Thus, instead of three games against the SEC and three more against the Big 12, look for bowl games against the ACC and Pac-12 to fill up a couple of spots in the future. In all likelihood, the Gator Bowl and the Heart of Dallas Bowl will be dumped, hopefully for other high-profile games like the Pinstripe Bowl and the Holiday Bowl.
This story could likely develop around the same time as the alignment of divisions and schedules, but the bowl partners will also need to set up these games with the other conferences. That could delay finalizing the 2014 bowl schedule for most of this year.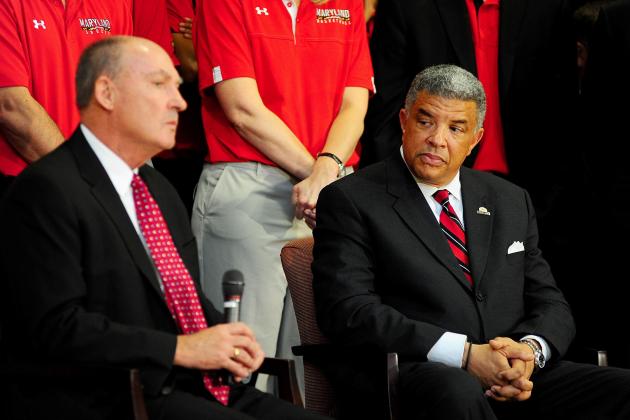 Evan Habeeb-USA TODAY Sports
Jim Delany is always considering his options
The SEC is now at 14 teams, and the addition of Texas A&M is paying off dividends already. The Big Ten and ACC will also be at 14 teams within a year. With the Big East falling apart from a football standpoint, the tectonic plates of conference realignment may not be done moving.
These conferences may very well be heading for 16 or even more. If that occurs, then the Big Ten will not want to be left behind.
Additional targets for the Big Ten could include North Carolina, Georgia Tech, Kansas, and perhaps even Texas. There is no guarantee any move would be made in 2013, if at all, but this is something to continue to monitor as all the preparations are made for moving to 14 teams.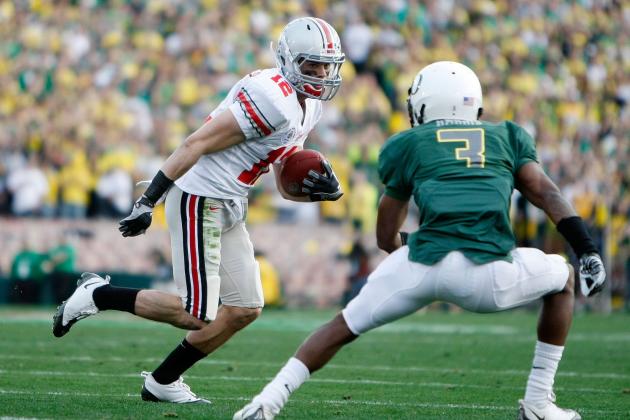 Jeff Gross/Getty Images
The last Rose Bowl win for the B1G
Ever since Ohio State lost back-to-back BCS Championship games following the 2006 and 2007 seasons, the Big Ten has not been close to returning to that stage. In addition, the conference has begun to fall flat in the BCS bowls.
The Rose Bowl, in particular, has been a special nightmare for the conference.
Only Ohio State has won a Rose Bowl since 2000, and that win is fading fast in the rearview mirror thanks to the three consecutive losses in Pasadena by Wisconsin. In addition, the conference has not only struggled with the tough bowl schedule, non-conference play was also mostly a disaster this year.
The Big Ten needs to play better against the big non-conference opponents, or else nobody from the conference will be able to get into the BCS Championship. It's time to win against Notre Dame and the Pac-12 once again.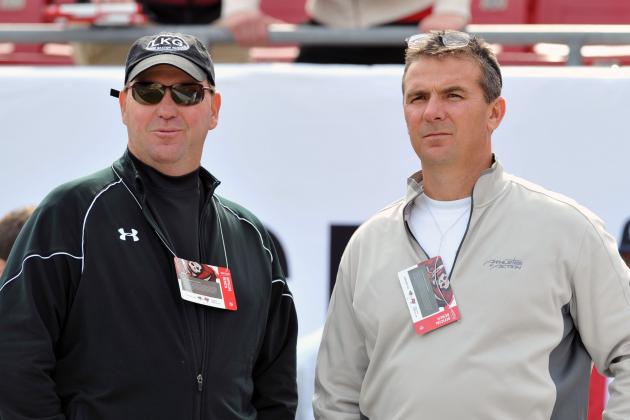 Al Messerschmidt/Getty Images
Taking in some professionals.
When Ohio State put a cap on a perfect 12-0 season in Urban Meyer's first at the helm, a record held by Carroll Widdoes since the mid-1940s became Meyer's. Both of these coaches won their first 12 games as coach of the program.
With Buffalo, California, San Diego State, and Florida A&M on the non-conference docket in 2013, the win streak may continue for a long time. A road game at Michigan will certainly be tough, but that does not come until the end of the schedule.
It would be a huge story if Ohio State can manage to get to 23, 24 or even 25 wins in a row under Meyer. If that happens, then Ohio State could be in the national championship mix again.
With a set of wins like that, the Buckeyes could take a step into powerhouse and begin flirting with the beginning of a dynasty.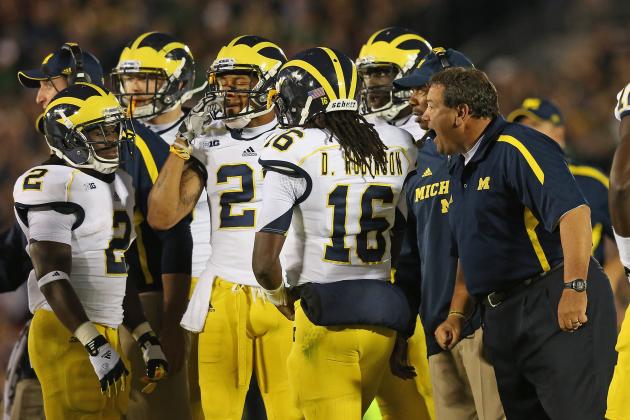 Jonathan Daniel/Getty Images
Brady wants to be much happier this year
2013 will be the third year for Brady Hoke at Michigan, and that means a substantial portion of the roster will be filled with his recruits. Plus, Greg Mattison and Al Borges have finally taught these players exactly the type of offense and defense Michigan will be known for in the future.
Remember that Michigan won 11 games two years ago thanks to certain teams like Ohio State, Nebraska, and Notre Dame coming to Ann Arbor. Those games become home games again this year.
Plus the offense will look like more of a pro-style offense with Devin Gardner at the helm. As long as the defense can learn to stop the deep pass and athletic wide receivers, then Michigan should be moving back toward double-digit wins and a possible appearance in the BCS.
It has been a few years since Michigan was in Pasadena, and the Rose Bowl would love to have this program back.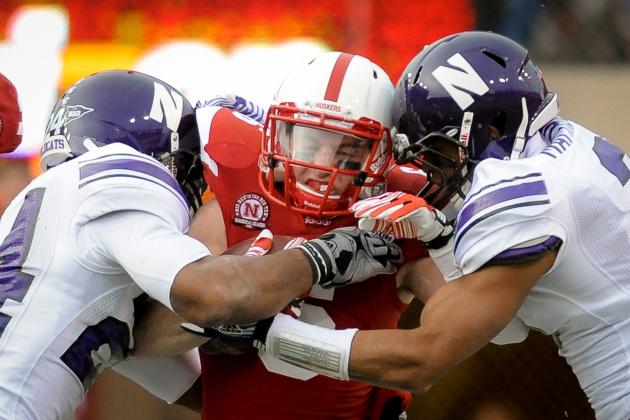 Eric Francis/Getty Images
A crazy game in 2012 could be more important in 2013
Although Michigan and Michigan State had all the focus from the national media when looking at the Big Ten championship chase, the two NU schools could be the top-two teams in the Legends Division next year. Northwestern returns substantially everyone from a team that went 10-3 and won a bowl game for the first time since the 1940s.
Even more scary, Northwestern was a hair's breath away from winning all three of the games that ended in defeat. The Wildcats are for real.
Meanwhile in Lincoln, Nebraska has not won a conference championship of any kind since 1999. Even though Bo Pelini has this program in a similar or slightly better spot than Frank Solich did, his teams still managed to end up with nearly identical 9-4 or 10-4 records each year.
This lack of being an elite program and the lack of an elite defense will eventually cost Pelini his job. This is the opportunity for Nebraska, although Ohio State could present a tougher road than Wisconsin did in this year's conference championship.
Keep your eyes on NU in 2013. Both could be poised for a huge run to the Roses.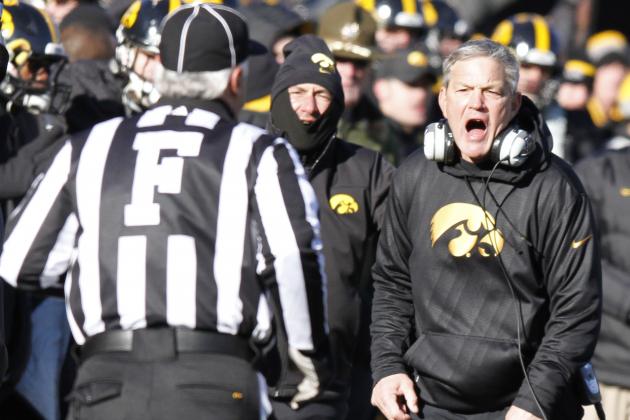 Matthew Holst/Getty Images
Not Amused.
The bottom rung of the conference was clear in 2012, as Illinois, Iowa, Indiana and Purdue all struggled to get much done during conference play. Iowa and Illinois both were really awful down the stretch, including surprising losses to Purdue that sent the Boilermakers to a bowl game.
But Purdue had its own share of problems, which led to the firing of coach Danny Hope.
Now a former OSU assistant Darrell Hazell comes in to lead the Boilers. Given what Purdue looked like in the bowl shellacking by Oklahoma State, Hazell will need a few years to get Purdue back to respectable.
Iowa fans are also wondering how far the bottom will drop out following a shocking 4-8 season.
The running-back problems and injuries and the mediocre quarterback play finally caught up with Kirk Ferentz and the Hawkeyes. In addition, this coach and program are tied at the hip for a few more years to come because a $10 million payout is still not worth letting a football coach go.
Furthermore, Ferentz has been at Iowa twice as long as the next longest tenured coach in the conference (Pat Fitzgerald has seven years under his belt). Thus, just like Mack Brown at Texas, he deserves a chance to fix this.
Illinois may have already hit rock bottom in 2012, but there does not appear to be a ton of great talent coming into Champaign. That is a shame, as it may take five years to fix the shambles which Ron Zook left behind at that program.
And it's possible the bottom has not been reached yet by the Illini.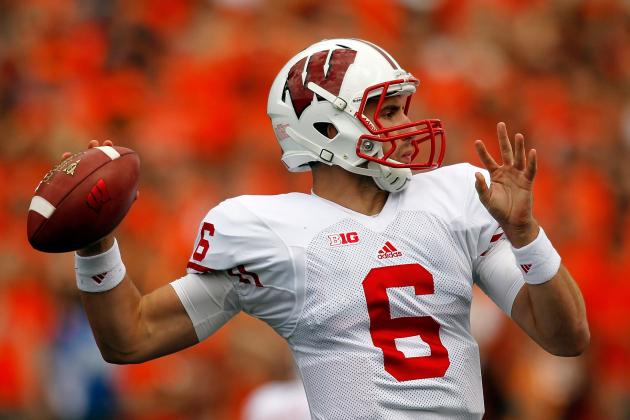 Jonathan Ferrey/Getty Images
Danny O'Brien will get another chance
If there was one thing that held Wisconsin back this season, it was the lack of an efficient quarterback. Although the Badgers really lucked into renting Russell Wilson for a season, the two-year stint with Danny O'Brien did not go as well.
Then Joel Stave came in and played well enough to earn the job before he broke a clavicle. That brought on journeyman Curt Phillips, who led the team admirably but could not grab wins against OSU, PSU or Stanford. Phillips needs to request a sixth year of NCAA eligibility and should get one.
That would leave Wisconsin with Phillips, O'Brien, Stave and star-recruit, redshirt freshman Bart Houston.
Especially with a new coaching staff taking over, expect the young guys to have the best shot at leading the team moving forward. But this shapes up to a critical and intriguing battle for an important spot for the hopes of 2013 in Madison.
The running game and defense will be just fine. But Wisconsin cannot pass the ball when opposing defenses know it is coming. That has to change in 2013 to compete with the Buckeyes.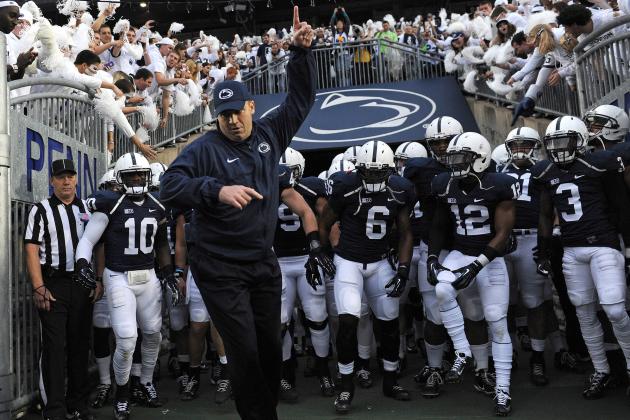 Patrick Smith/Getty Images
For now, Bill remains in Happy Valley
Bill O'Brien at least briefly flirted with the idea of heading back to the NFL after one amazing season leading the Nittany Lions. Who could have faulted a man for leaving a tough situation at the top, which is essentially what occurred when he won Coach of the Year and garnered all kinds of positive press.
That positive press might disappear next year when this great class of committed seniors leaves the program. There will be a lot of holes to fill for the Nittany Lions, and O'Brien has his work cut out for him.
The NFL job opportunities will likely remain available each year, so this question remains relevant as long as O'Brien stays in the Big Ten. Eventually the money will lure him away from beautiful Happy Valley, but hopefully that time is far off in the future.
Thanks for reading! If you have any comments or questions, please comment below or contact David on Twitter.