Toronto Maple Leafs: 5 Bold Predictions for the 2013 NHL Season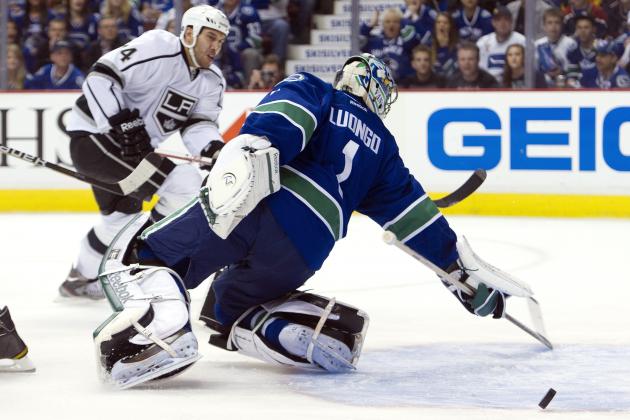 Rich Lam/Getty Images

Now that the lockout and ongoing labor dispute has been rectified, the NHL is set to move forward and put on a shortened 2013 regular season.
For the Toronto Maple Leafs, that means the chance to end their lengthy playoff drought, which dates back to the previous NHL lockout.
Here are five bold predictions for the Leafs' 2013 season.
Begin Slideshow

»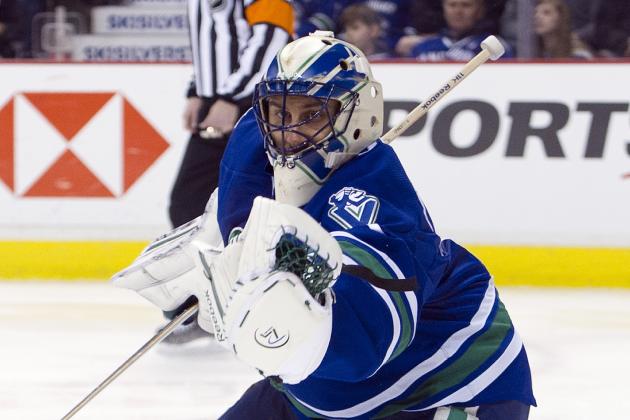 Rich Lam/Getty Images

Okay, so this one may not be that bold of a prediction.
Rumors have been swirling off and on about Roberto Luongo coming to Toronto dating back to last season.
Now, however, the chance that the Leafs can scoop him up has increased.
Why?
Because after this season, the Leafs will be in great shape when it comes to the 2013-14 salary cap (as it stands, they'll have $28.6 million in cap space per CapGeek) and they'll have a compliance buyout to use to clear even more space.
So Luongo's contract doesn't pose as much of a problem.
Secondly, Vancouver's cap situation has become more dire.
It desperately needs to clear Luongo and another big salary, like Keith Ballard's, in order to have the necessary funds to lock up all of its star players.
But the Canucks can only use one buyout this year and one next year.
That's where the Leafs step in and take on Luongo's salary, allowing Vancouver to use its compliance buyout for 2013-14 on Ballard.
The time is right for Toronto to get on the phone with Vancouver and make a deal happen.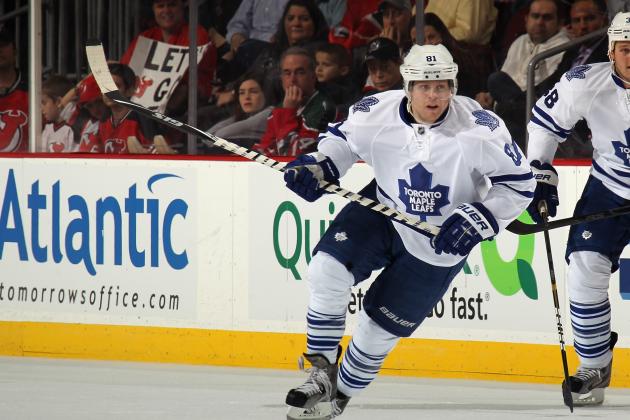 Bruce Bennett/Getty Images

Phil Kessel has been one of the league's top goal scorers over the course of the last four seasons.
In each one, he's tallied at least 30 goals, netting 37 last season.
In those four seasons, Kessel's goals-per-game mark has been at 0.44.
Now in his second year with linemate Joffrey Lupul (who really helped bring his game to a new level) and the ever-improving center Tyler Bozak, Kessel has a real chance to hit the 0.5 goals-per-game mark in 2013.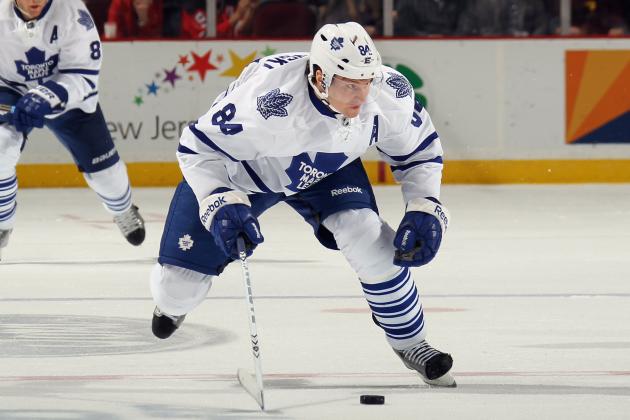 Bruce Bennett/Getty Images

With Mikhail Grabovski and Nikolai Kulemin having played the majority of the locked-out season over in Russia with their KHL clubs, both of them should be ready to go for training camp and the 2013 NHL season.
While overseas, Kulemin seems to have regained his scoring touch, as he was a point-per-game player with Metallurg Magnitogorsk. For his part, Grabovski had 24 points in 29 games while playing for CSKA Moscow.
Kulemin improving on his less-than-stellar 0.4 points per game from last season should be a no-brainer, and if he can bring his offensive hot streak back to North America with him, Grabovski's numbers should improve as well thanks to improved play from his linemate.
As for James van Riemsdyk (who should get the final second-line spot), he's played most of his career down on Philadelphia's third line, which has accounted for his lackluster numbers.
This season, on a second line with two guys who can play at a high level offensively, Van Riemsdyk is sure to excel.
He may also get some time on the first power-play unit as a center, seeing as his name was thrown around as a possible solution to the first-line center problem earlier in the offseason.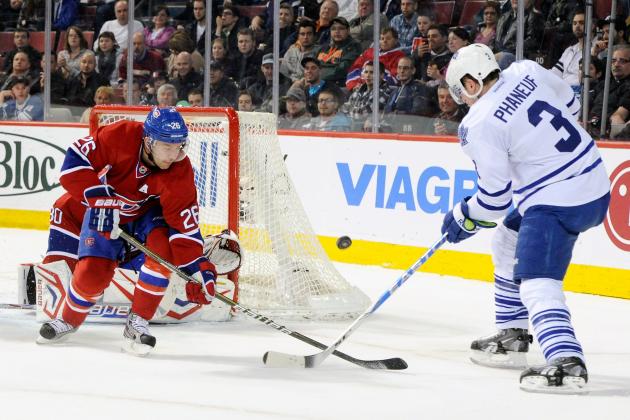 Richard Wolowicz/Getty Images

This prediction may be a little too brash, but there is no reason to think that Toronto's group of defensemen can't be successful in their own end.
We all know that John-Michael Liles can play really well when he's not hurt, Dion Phaneuf is an absolute stud (though he did crumble down the stretch for whatever reason), Carl Gunnarsson does a fine job on defense, Jake Gardiner continues to improve as he plays and Paul Ranger and Korbinian Holzer have been looking pretty good with the Toronto Marlies this season.
Sure, the Leafs have been one of the weakest defensive teams in the league over the last few years. However, with the group of players they have and a new system from a more defensive-minded head coach, the Leafs could very well surprise a lot of people.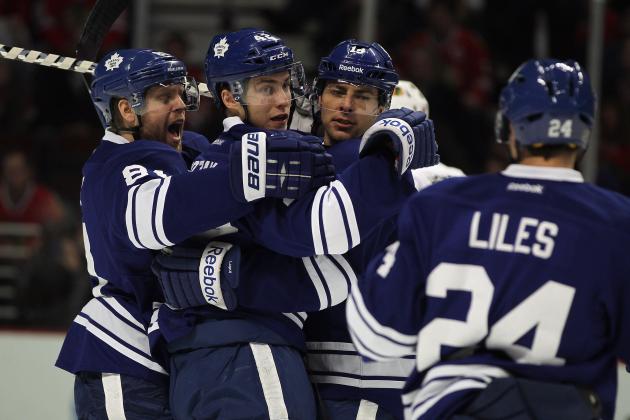 Jonathan Daniel/Getty Images

This could be the biggest leap of faith of them all.
Or if the NHL adds more teams to the postseason, it may not be.
But the 2013 Toronto Maple Leafs not only have the potential to make the postseason, they could very well pull off an upset in the first round.
Especially if the Leafs scoop up Roberto Luongo and can tighten up defensively.
We saw the Ottawa Senators come within a game of taking down the New York Rangers last year, and the parity in the game is at an all-time high.
Even if Toronto squeaks into the postseason, this team could take down just about anyone in the first round of the Eastern Conference playoffs.