Texas Rangers: 6 Possible Consequences of Not Trading for Justin Upton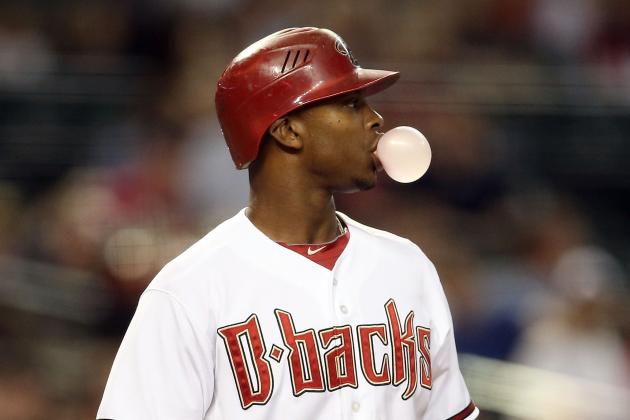 Christian Petersen/Getty Images

The Justin Upton trade rumor just won't seem to dissolve. According to a recent report by Ken Rosenthal of Fox Sports, the Rangers are still trying to work a deal for the Diamondback's outfielder.
It says a lot about Upton for the front office to keep pursuing him despite the trouble they've had finding a scenario that satisfies both parties.
However, it would still probably take an injection of truth serum to get Nolan Ryan and Jon Daniels to admit how desperate they are to get Upton.
Here are a few consequences that the Texas Rangers could face if they are not able to pull off a deal for the young outfielder.
Begin Slideshow

»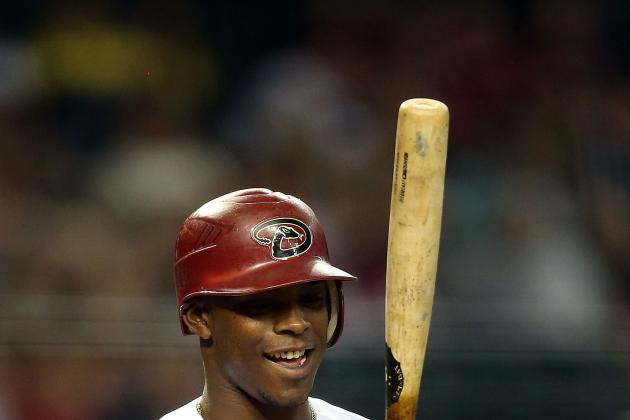 Christian Petersen/Getty Images

The knock on Upton is mostly about his inconsistency.
The 25-year-old will amaze people one year, and then leave fans scratching their heads the next year. It's tough to blame the Rangers for holding on to their prized shortstops when they're not positive on the investment.
However, with Upton, there is one real concern with not striking a deal: what happens if and when he returns to the MVP form that we saw from him in 2011 and never looks back?
A young outfielder with power, speed, and who is under contract for the next three years isn't found on every roster.
That version of Upton is a difference maker, one who could push the Rangers over the hump in what looks like a tight division race next year.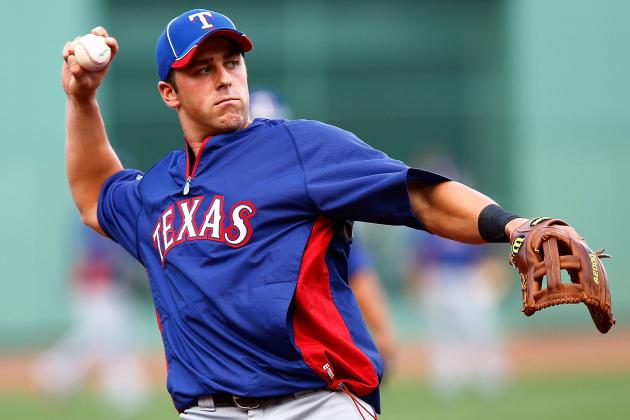 Jared Wickerham/Getty Images

The Rangers are fortunate to have several players with very high values right now. Holding on to them is not necessarily a wrong move, but it involves risk.
In particular, Jurickson Profar and Mike Olt are coming off excellent seasons in the minor leagues. Their values can't get much higher then they are right now without playing a significant number of games in the majors.
Additionally, shortstop Elvis Andrus has steadily improved in each of his four years at the big league level.
What the front office has to think about is how much their values will change during the course of the season. It could go up, but it could sink as well, for any number of reasons.
Should this happen, will teams around the league keep calling with the same offers then that they are coming at the Rangers with now? That is worth considering.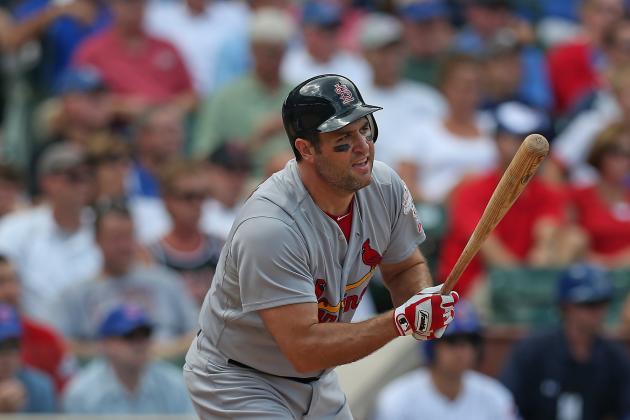 Jonathan Daniel/Getty Images

A.J. Pierzynski and Lance Berkman both offer interesting solutions to the Rangers need for an extra power bat in the lineup.
Obviously, they are not spring chickens (A.J. is 36 and Lance turns 37 in February), but their contracts won't exactly shackle the team moving forward. They bring a combined 515 career home runs as well.
It looks like a small risk, but their signings also represent the possibility of a big reward scenario as well.
The risk is that these veterans simply don't have enough left in the tank to help Texas get through the dog days of summer and into the postseason. Even when playing DH, age has a way of inhibiting a player's effectiveness, no matter who they are.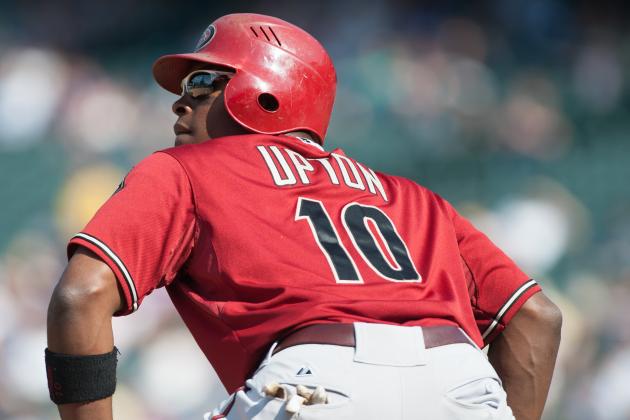 Dustin Bradford/Getty Images

The acquisition of Upton could potentially give the Rangers offense its identity back.
What made this team so dangerous in 2010 and 2011 was its diversity. They could score runs in a number of ways by taking what the game gave them.
If it was power, Josh Hamilton could hammer a pitch over the centerfield wall in a heartbeat. If it were speed and craftiness, Ron Washington wouldn't hesitate to have his players steal a base or execute a squeeze play.
Upton's abilities in both of these area put both of these options back on the table whenever he's in the lineup.
Without him, it appears that the Rangers must rely more on craftiness, which can still win games.
But is it enough to put them back in the World Series? Only time will tell.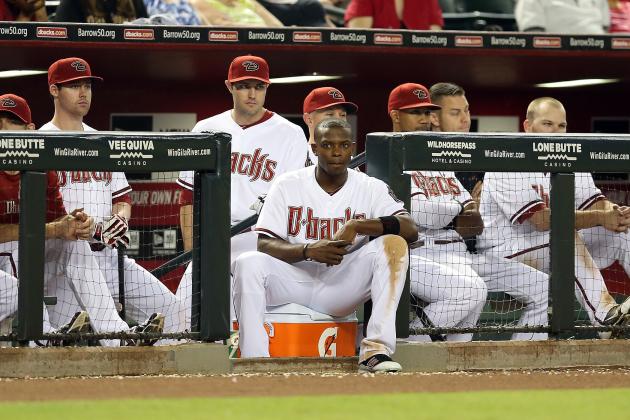 Christian Petersen/Getty Images

Admittedly, this is pure speculation because no one can predict how the 2013 trade deadline will shape up. This is just one possibility.
The Rangers have a few months next season to see their new lineup in action. Then, perhaps July rolls around and they are in the thick of a heated division chase. The one thing that they could be missing—for one reason or another—is some real punch in the lineup next to Adrian Beltre.
Yet, in this scenario, the market at the deadline is limited. There is no one player who fits the team's plans. Justin Upton may be off the table at this point, and then they must settle for a player who doesn't quite make the difference.
It's all hypothetical, but it's possible.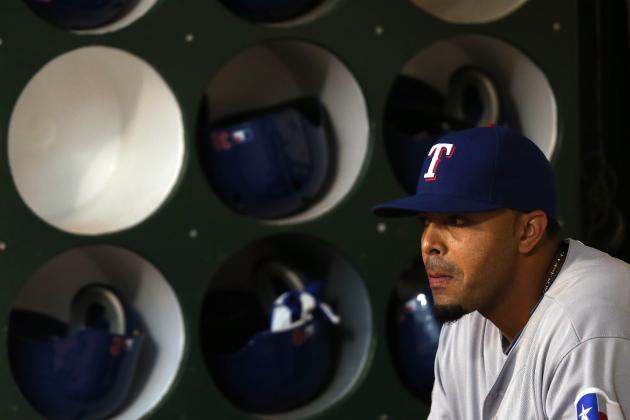 Ezra Shaw/Getty Images

Nelson Cruz and David Murphy are both in their 30's and are playing the final year of their respective contracts.
If new deals aren't reached with either player, their departure will leave the Rangers outfield in a state of limbo.
This is a big year for Leonys Martin, and his performance could make the outfield's future a little less cloudy.
Still, trading for Upton could be a positive because it gives them a stable crutch to lean on, given that he is under contract for the next few years.