Oklahoma State Football: 5 Recruits Most Likely to Start as Freshmen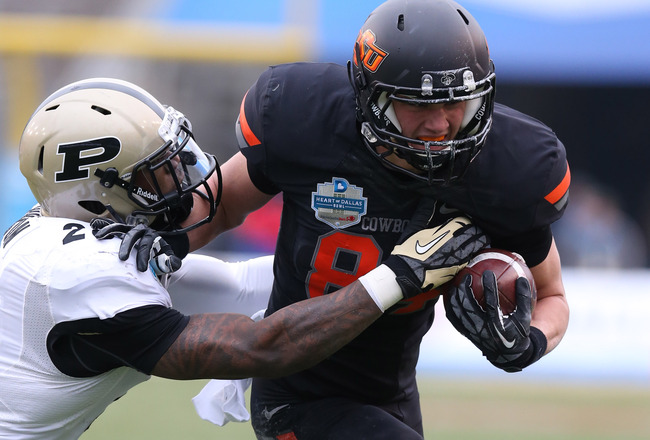 USA TODAY Sports
The Oklahoma State Cowboys' recent success has made recruiting much easier for head coach Mike Gundy and his staff. In fact, their 2013 class is good enough that it contains a number of players who could start in their first season on campus.
That is saying something too, considering how many players are coming back and how young the team really is. Still, a few freshmen did find their way onto the field this past season.
Austin Hays started at wide receiver for the latter part of the year, after injuries and his own solid play catapulted him up the depth chart. Cornerback Kevin Peterson also started at least one game this season, beating out star playmaker Justin Gilbert.
While it is a tall order to expect a freshman to start in his first year at any position for any program, the talent Oklahoma State now has makes it even tougher.
Marcell Ateman, WR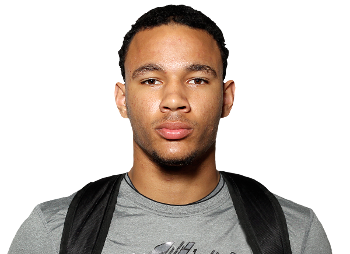 Hometown: Wylie, TX
Height: 6'4"
Weight: 189 pounds
40 Time: 4.5 seconds
By the time this slideshow is over, you will be tired of seeing wide receivers on this list. However, the Cowboys' best position group by far is receivers, which is good considering the pass-heavy offense they run.
Marcell Ateman is the cream of that group's crop. His size would make him one of (if not the) biggest receivers on the Cowboys roster the minute he steps on campus.
While he is not the fastest of receivers, he will be able to get open in Oklahoma State's system. The Cowboys depth at receiver is getting ridiculous, but Ateman has the physical tools to get on the field. He is not the only incoming freshman that does.
Naim Mustafaa, DE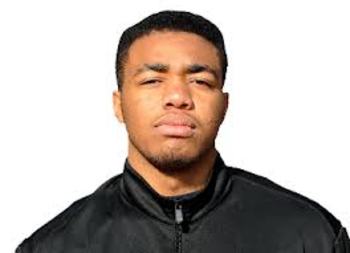 Hometown: Alpharetta, GA
Height: 6'4"
Weight: 235 pounds
40 Time: 4.71 seconds
Naim Mustafaa had been committed to the Georgia Bulldogs for awhile, but he had a change of heart. This past weekend (Jan. 5), Mustafaa switched to Oklahoma State. He is the second player in two years that Georgia has lost to the Cowboys, as Oklahoma State also wrested away wide receiver C.J. Curry from the Bulldogs last year.
According to Scott Wright of The Oklahoman, Mustafaa plans to enroll at Oklahoma State for the 2013 spring semester, erasing any doubt as to whether he might switch back to Georgia. His father played at Georgia Tech with OSU co-defensive coordinator Glenn Spencer.
Mustafaa helps fill a major need for the Cowboys, who will graduate three of their four primary defensive ends from the 2012 season. That gives him a major advantage to play significantly at his position next season as a freshman.
Fred Ross, WR
Hometown: Tyler, TX
Height: 6'1"
Weight: 185 pounds
40 Time: 4.5 seconds
Fred Ross is not the most physically impressive wide receiver out there. However, he is the type of player that Mike Gundy's success at Oklahoma State has been made of.
He is a consistent player who makes plays when his team needs them and produces each and every game. Ross runs good routes, has good hands and is a performer you can depend on.
As I wrote with Marcell Ateman, the Cowboys are extremely deep at wide receiver. Ross has an advantage, though, in that he is type of player who usually rises to the top of coaches' depth charts.
He plays hard, plays well and plays with purpose.
Sam Wren, DE
Hometown: Yuma, AZ (Arizona Western Community College)
Height: 6'4"
Weight: 260 pounds
40 Time: 4.6 seconds
Sam Wren technically is not coming in as a freshman next season, but he will be a fresh face.
Along with fellow junior college commitment Brandon Garrett, Wren will be on campus for the spring and is another in what is becoming a long list of Arizona junior college players to commit to Oklahoma State.
That status as a JC player from Arizona does not just help Wren by allowing him to be on campus for the spring. It also would seem to be an advantage because other Arizona JC players before him have started in their first season as a Cowboy (see Blake Jackson).
Wren is also coming into a position at which, as I stated previously, the Cowboys need depth. His maturity and presence in the spring will give him a great shot at earning one of the starting defensive end spots.
Ra'Shaad Samples, WR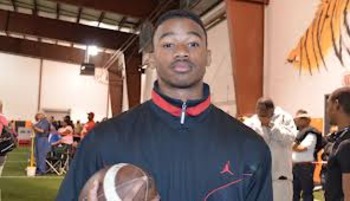 Hometown: Dallas, TX
Height: 5'11"
Weight: 170 pounds
40 Time: 4.5 seconds
The final player on this list is yet another wide receiver. Just like the previous two, he is a player whose abilities could very easily thrust him onto the field during his first season.
Ra'Shaad Samples is that athletic, game-breaking talent that every team is looking for at wide receiver. While he is a bit small, he has the speed and big-play ability to make defenses pay.
Filling out should not be a problem for Samples once he gets to Oklahoma State. He has the frame necessary to add some weight, and the Cowboys' conditioning coach Rob Glass knows what he is doing. How fast Samples can put on some pounds could determine how fast he gets on the field.
Keep Reading

Oklahoma State Football: Like this team?