Virginia Tech Football: 3 Recruits Most Likely to Start as Freshmen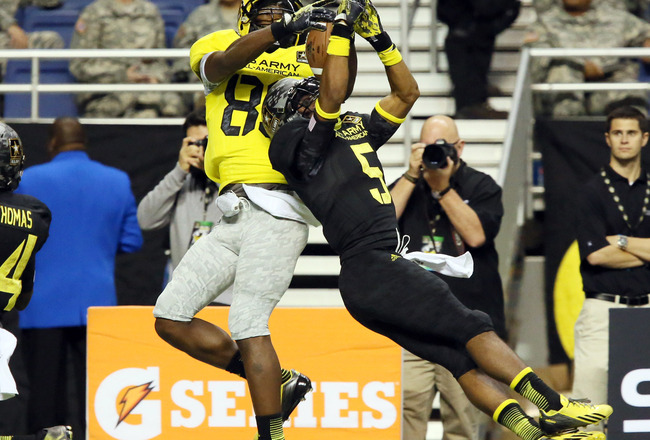 USA TODAY Sports
The Virginia Tech Hokies 2013 recruiting class will revolve around 5-star cornerback Kendall Fuller from Maryland, and rightfully so, but this incoming class is one of the more talented in recent Virginia Tech history.
The Hokies concentrated in the offensive line, defensive back and quarterback in particular and came away with several impressive prospects.
Coming off a disappointing 7-6 season, the Hokies will have nine starters on defense returning in 2013. Juniors Antone Exum and James Gayle are both weighing whether to bypass their senior year and enter the NFL draft. If they do leave, that would create two more starting positions on the defense.
The offense could be in a state of flux once again with as many as eight starters needing to be replaced. Quarterback Logan Thomas may or may not return in 2013 as he too is strongly weighing the NFL.
True freshmen rarely ever start at Virginia Tech, and while they're unlikely to start one in 2013, here are the three with the best chance to do so.
Kendall Fuller
247Sports
Kendall Fuller is Virginia Tech's biggest signee in years. He follows his three older brothers (Vincent, Corey, Kyle) to Blacksburg and will have the opportunity to play alongside Kyle in what will be a talented secondary in 2013.
Fuller (6'0", 190) has excellent size for a cornerback. Being from a football family, he possesses a high football IQ and could help the Hokies immediately.
The Hokies lacked depth in the secondary in 2012, and if Exum leaves for the NFL, Fuller could start at corner opposite of Kyle.
Kendall is a high school All-American and will be the next great Hokies' defensive back.
Holland Fisher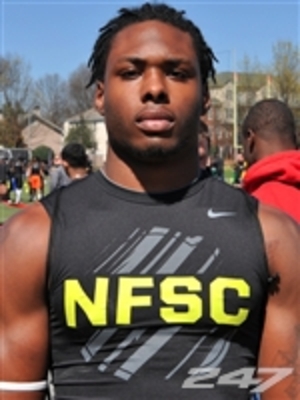 247Sports
Fisher is the best athlete the Hokies have signed for 2013. He is 6'1", 196 pounds and runs a sub 4.4 40-yard dash. He played linebacker and safety in high school in addition to offense.
Players like Fisher are often redshirted so they can gain some additional muscle and learn the ropes of the program, but Fisher looks ready to play immediately. He showed in the Under Armour All-American game that he is always around the football.
Detrick Bonner had his struggles at free safety in 2012. He often arrived a step late and didn't always play with physicality needed for the position. That wouldn't be a problem for Fisher.
When Fisher arrives in the summer, it wouldn't be a surprise if the Hokies were so enamored with him that they allowed him to compete with Bonner to be the starting free safety.
Wyatt Teller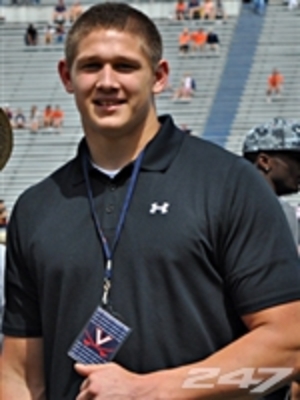 Teller (6'4", 265) is a talented defensive end whose motor never stops going. In the U.S. Army All-American game, Teller had an interception for a touchdown.
Teller is a physical specimen with long arms and is a nightmare for opposing offensive linemen to try to contain. He is a solid athlete that will be hard for Frank Beamer to redshirt. He understands how to play with leverage, something players his age don't often learn until they get to college.
James Gayle's decision will likely play a role in whether Teller plays as a freshman. Dadi Nicolas, Tyrel Wilson and J.R. Collins are talented upperclassmen at defensive end, but Teller has the type of ability to get playing time as soon as he arrives on campus.
Keep Reading

Virginia Tech Football: Like this team?