5 Power-Punching Fighters to Watch in 2013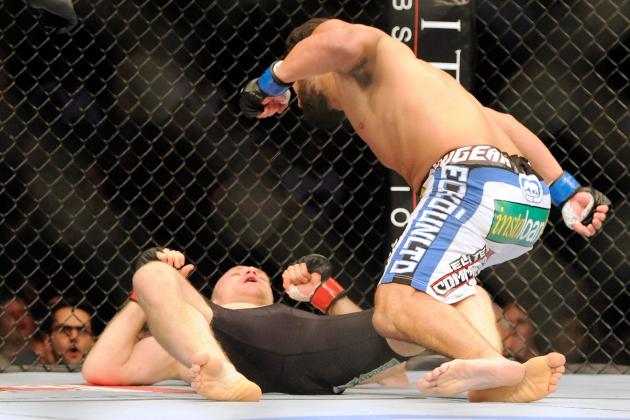 Eric Bolte-USA TODAY Sports

Fighters with power in their limbs are easily the most entertaining.
They're also the most unpredictable as any of their fights can end in an instant.
Some fighters just have the uncanny talent to put their opponents out with a nasty punch or kick. Everyone has the ability to do it, but some have made it into an art form.
Many of the men on this list will be looking to use their power and skills to get to the top of their division. Here are five power-punching fighters to watch in 2013.
Begin Slideshow

»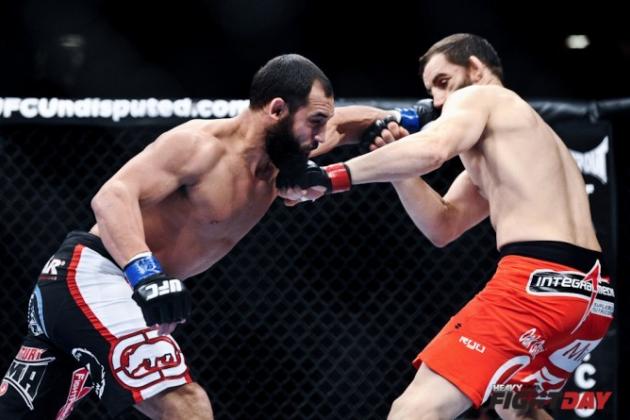 Photo courtesy of fightday.com
A must have fighter on a list like this, Johny Hendricks has scary power.
His left hand is easily his most lethal weapon: it laid out both Jon Fitch and Martin Kampmann on the canvas.
The time it took for those two victories was 12 and 46 seconds respectively. All Hendricks seemingly needs to do is find your chin and you're out.
"Bigg Rigg" should have a big 2013 planned. His next test is against fellow power puncher, Jake Ellenberger.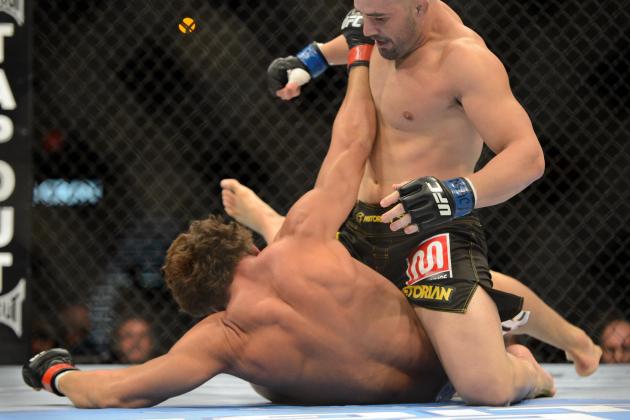 Ron Chenoy-USA TODAY Sports

The hype surrounding this man is enormous.
And for good reason. In his UFC debut he dismantled Kyle Kingsbury with his superior striking, and then finished him with an arm-triangle.
His next fight came against tough former boxer Fabio Maldonado. Teixeira dominated this fight with his takedowns and subsequent ground-and-pound.
His striking was also vicious, and it forced the doctor to step in and end the fight after the second round.
Teixeira faces "Rampage" Jackson in his next fight. It will be a good test to see if he is ready for the next step in his career.
Paul Abell-USA TODAY Sports

Michael McDonald possesses something that few bantamweights can say they have.
That is pure and unrelenting power.
McDonald has shown that fight-stopping power twice so far in back-to-back UFC fights. First he put Alex Soto out. Then he knocked out the legendary Miguel Torres in the first round.
McDonald has impressed fans and UFC brass so much that his next fight is against interim bantamweight champion, Renan Barao. He will bring his power to this fight, and by the end we may have a new champion.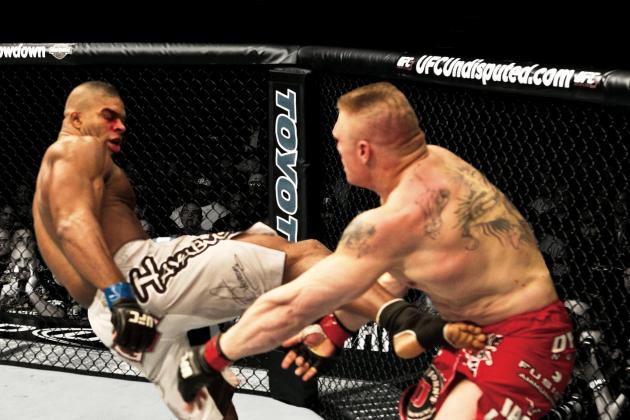 Photo courtesy of wrestlingwithpopculture.com
The former kickboxer is one hard-hitting fighter.
He owns 36 total wins with 15 of them coming by knockout.
Overeem is an incredibly strong and powerful fighter as evidenced by his UFC win against Brock Lesnar.
His body-kick to Lesnar's side was picture perfect, and he followed up with strikes to earn the win.
Look for him to make a big impression in his suspension return when he fights Antonio "Bigfoot" Silva.
He is an excellent striker with power to boot, and should make a sizable dent in the UFC's heavyweight division.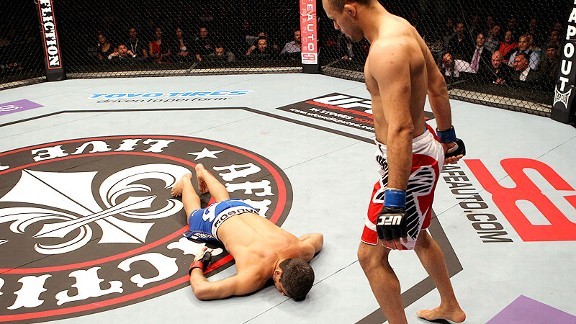 Photo courtesy of studiomma.com
A fighter who is flying under the radar entering 2013, Siyar Bahadurzada is not a welterweight you want to mess with.
His first impression on UFC fans was short and sweet. All it took was 42 short seconds for him to put Paulo Thiago to sleep.
It was the only knockout loss of Thiago's career thus far.
Bahadurzada has some serious power to contender with. The majority of his career wins have come by knockout, and he'll be looking to add another victim to his list when he faces Dong Hyun Kim.
Look for the Afghani born fighter to start making a name for himself in the UFC's welterweight division.
Tweet me @FuscoNation16.