Alberto Del Rio: Is He Salvageable as a Babyface After Running over Santa Claus?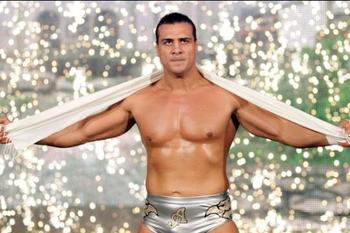 (B/R photo)
By now, we have heard just about everything on how Alberto Del Rio almost ruined Christmas by running over Santa Claus with his car on the Dec. 24 episode of Raw.
Normally we would have just chalked it up to another heel action. However, it came just as Del Rio was beginning his turn to babyface, and that has led many within the WWE Universe to think that his face turn is no longer possible.
Well, just as Santa returned from the brink of death to make Christmas merry for all, ADR's face turn is salvageable. The WWE Creative Team just has to book him properly.
Del Rio's defense of Ricardo Rodriguez against The Big Show on the New Year's Eve Raw is a baby step. What follows are suggestions that could make up the next steps.
Begin Slideshow

»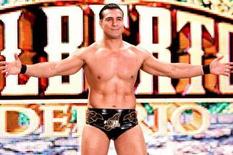 (B/R photo)
You have to start somewhere. Everyone has.
At the beginning of Sheamus' face turn in late 2011, he went up against a heel Great Khali several times, and beat him each time. Thus began the momentum that took him to the World Heavyweight Championship last year.
Last year, Ryback built his path to stardom by wrestling squash matches against two jobbers at the time.
That's why Del Rio would be wise to take on TV matches against the likes of JTG, Michael McGillicutty and Tensai. Prove that the TLC action was not a one-off.
As a heel, Del Rio never really faced many jobbers. At the beginning of his WWE career, he was almost immediately tossed into a feud with Rey Mysterio, and that led to the push that netted him the Royal Rumble in 2011.
The WWE Universe is a lot like the state of Missouri—"Show Me" that you are intent on following through with the face turn.
After several weeks of knocking jobbers around on Raw and SmackDown, WWE Creative could have him take on some of the more prominent heels.
Del Rio already has had several run-ins with The Big Show, but WWE Creative seems intent on building a program between Show and Ryback. But that should not mean Del Rio could not have matches with the likes of Dolph Ziggler, Antonio Cesaro, CM Punk (once Punk loses the WWE Championship to The Rock) and the soon-to-be-turned Randy Orton.
Del Rio already has been in the ring with Punk and Orton. This time, though, the roles are reversed, and a face Del Rio actually could come out victorious against them.
A program with Wade Barrett for the Intercontinental Championship would be ideal for him. Once Barrett finishes with Kofi Kingston, he will need a new feud, and Del Rio would fit that bill nicely.
Of course, WWE Creative could give his face turn even more steam by having The Shield attack him. They already have roughed up Ricardo Rodriguez.
Del Rio has never been much of a tag team wrestler. He has built his career on singles matches.
However, his matches with The Miz and special guest partners against 3MB at TLC and Raw showed that his character has the potential to add some tag action to his wrestling repertoire. He and former foe Sheamus seemed to tolerate each other as they worked over The Big Show on the final SmackDown of 2012.
While that is far from challenging for the tag team championship, it broadens WWE Creative's options for a storyline for him.
Del Rio is not yet "officially" entered in the Rumble Match at WWE Royal Rumble 2013 later this month. But he is no stranger to the match, having won it in 2011, so do not be surprised to see him in the ring.
He likely is not going to win it. But if he is able to eliminate some of the midcard heels and stay deep into the match, that should bode well for him.
It also could set Del Rio up for a potential win in one of the Elimination Chamber PPV matches in February, giving him some momentum going into WrestleMania 29.
Up until late last year, Del Rio focused on softening up his opponents' arms for his cross armbreaker finishing move. Lately, though, it looks like he is relying more on aggressive moves from his MMA days.
On the New Year's Eve Raw show, he laid out The Big Show with a big side kick to the head. At TLC, he fought off 3MB with a mixture of kicks and punches.
It may not hurt Del Rio to develop a second finishing move. He has used the Back Stabber a couple of times on opponents but not as a finisher.
A second finisher has worked for John Cena (Attitude Adjustment / STF), CM Punk (GTS / Anaconda), Sheamus (Brogue Kick / White Noise) and many others. It could work for Del Rio, too—but it has to be something that will wow the crowd.
No one has done more for luxury cars as WWE entrances than Alberto Del Rio. Of course, there was that whole Santa Claus incident, but ADR actually could make that work to his advantage.
We all have seen those big cardboard cutouts of celebrities that people stand beside and have their picture taken, right? Get Ricardo Rodriguez to set up cutouts of his opponents right in the path where Del Rio drives in and let him hit, run over and park his car right on top of those cutouts. Then he can jump out and get the crowd pumped up.
What would you like to see WWE do to validate Alberto Del Rio's face turn? Share your thoughts in the Feedback section.
Follow Bill Atkinson on Twitter at @BAtkinson1963.