5 Reasons Why Carlos Tevez Will Win Manchester City Trophies in 2013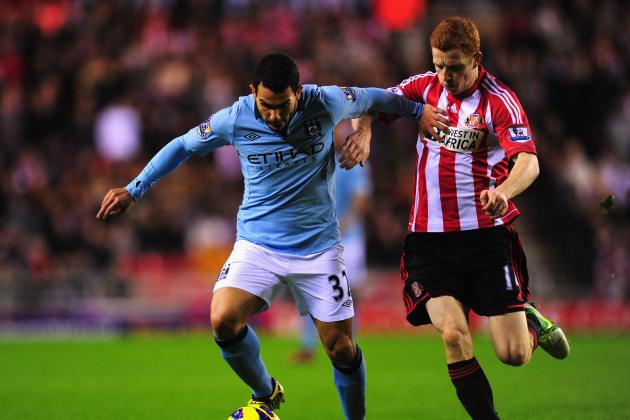 Stu Forster/Getty Images

Manchester City look to be in serious contention for titles again in 2013, and they'll win silverware due to the stellar play of star striker Carlos Tevez.
The squad has proven they still belong at the top of the Premier League after winning the title last season. The defending champs are rolling, currently in second place with 45 points.
But much of their title run last season came without the Argentinian, and that means they'll be even more dominant throughout 2013 as they start the year out fresh.
Let's take a look at the top reasons why Tevez will be the difference maker this year.
Begin Slideshow

»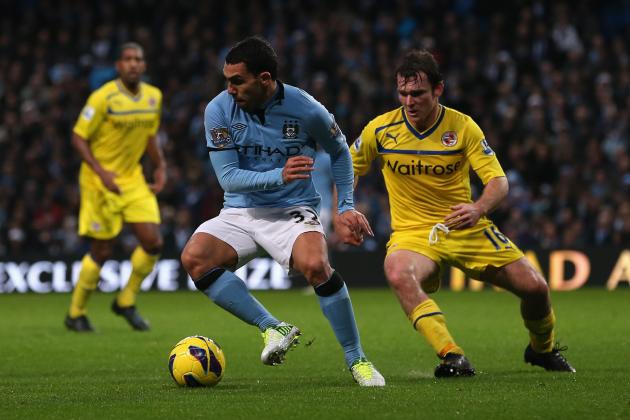 Julian Finney/Getty Images

Carlos Tevez has had his ups and downs in his tenure with Manchester City, but one thing is certain: he is clutch.
City boss Roberto Mancini brought Tevez back last season in the midst of the star striker wanting out of England altogether, and it somehow worked perfectly. He netted game-winners, and the elbow he took from QPR's Joey Barton put their opponents down to 10 men for Manchester City's thrilling comeback to win the EPL title.
Folks on the City side aren't the only ones who laud Tevez's ability. Even Manchester United manager sir Alex Ferguson called Tevez a "big game player," according to Goal.com.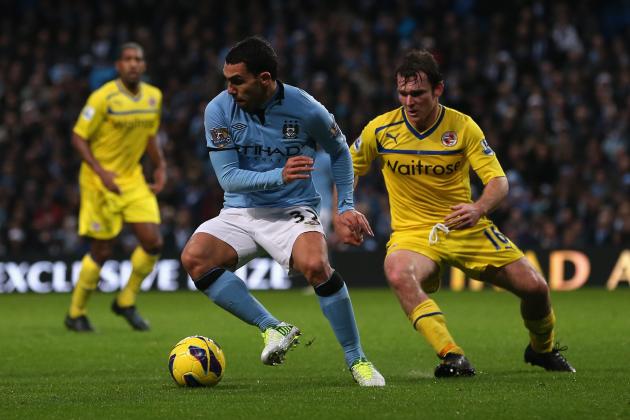 Julian Finney/Getty Images

Tevez has certainly had his moments with Manchester City, both good and bad. And the best way to know he's changed are his latest comments about Mario Balotelli.
The Argentinian told the Daily Mail that he doesn't want Balotelli to make the same mistakes he did, and that he can learn a lot from what Tevez went through.
"I've been in that moment like him and I'm always keen to help him and keep him going through these kind of moments so he doesn't make the same mistakes that I did in the past."
If Tevez is looking to be a much-needed mentor to Balotelli, it's obvious his head is in the right place, and he wants nothing more than more trophies for Manchester City.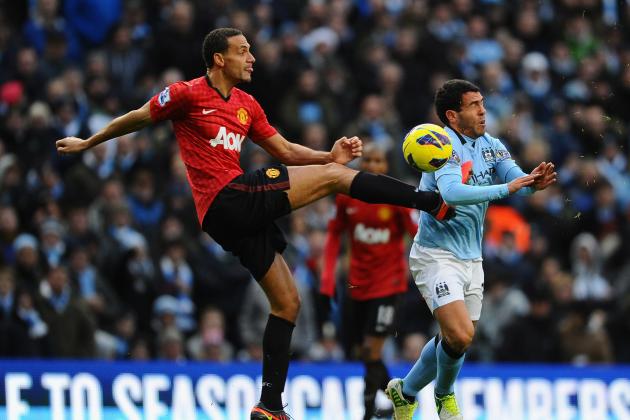 Laurence Griffiths/Getty Images

There was a time when Carlos Tevez was the one player that opposing teams circled on their scouting report heading into matches.
That isn't the case anymore, as Tevez is now surrounded by world-class players such as Sergio Aguero, Mario Balotelli, Samir Nasri and Edin Dzeko, among others. Tevez is rarely the most targeted player among that bunch.
That frees him up to do more than ever before, and allows more space for the elite talent.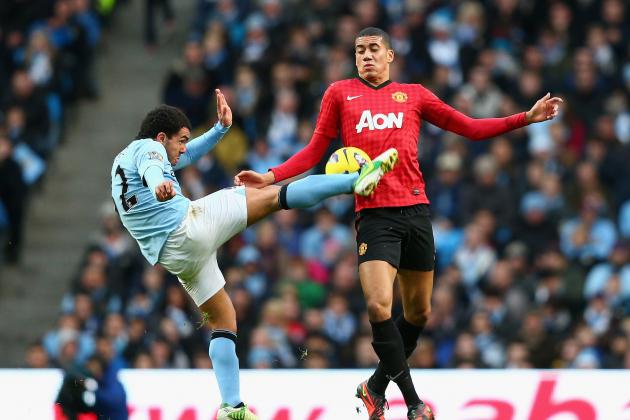 Clive Mason/Getty Images

Manchester City have been known for their wide-ranged scoring attack in the past few seasons, but that hasn't exactly been the case this year.
Forward Edin Dzeko has had a surprisingly good year with nine goals, but he joins Tevez and Sergio Aguero as the only forwards with more than two goals. Aguero has eight and Tevez has seven.
The Premier League is loaded with high-scoring attackers, and they'll need to put up multiple goals each game in order to have a chance at the title. Tevez is a huge part of that, and he'll continue to be.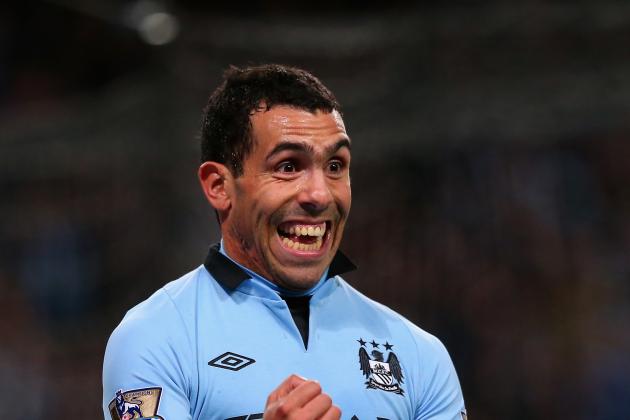 Alex Livesey/Getty Images

Tevez came to Manchester City as one of the elite players in the world, and he hasn't done much to lose that title since his arrival.
The statistics speak toward his immense talent. In his career, the Argentinian has notched 156 goals in 353 club appearances. He's had 64 goals in 112 Manchester City appearances.
Plus, he's 28 years old and still in his prime. All of the stars are aligning for Tevez to have a comeback year from his unhappy 2012.