Tennessee Football: 3 Biggest Changes Butch Jones Must Make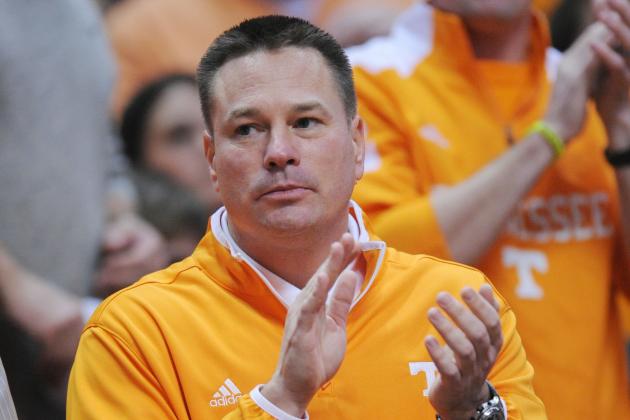 USA TODAY Sports

On December 7, the University of Tennessee hired Cincinnati head coach Butch Jones to head up its football program that has fallen from national relevance over the last decade.
Tennessee fans didn't respond well, as Jones was not the flashy hire whom many wanted and expected. However, as time has passed, more and more people seem to be jumping on the Butch Jones bandwagon based on the way he has handled things during his first month on the job.
When a program like Tennessee experiences the struggles that it has, especially over the last five years, there are a lot of changes that need to be made. Some changes happen on the field, while others take place off it.
Here are three major changes Jones needs to make right away.
Begin Slideshow

»
Jared Wickerham/Getty Images

When programs struggle like Tennessee has recently, it's very easy for the program to develop a losing culture and for expectations to drop.
The best teams in America believe they are going to win every time they walk out onto the field. They have created a winning culture within the program, and that mindset carries over to the field.
That has been lost in Knoxville.
Butch Jones is a coach who comes from a winning culture. He's led his teams to four conference championships in six years.
One of his first tasks as head coach of the Volunteers will be to change the culture within the program and point this program back in the right direction.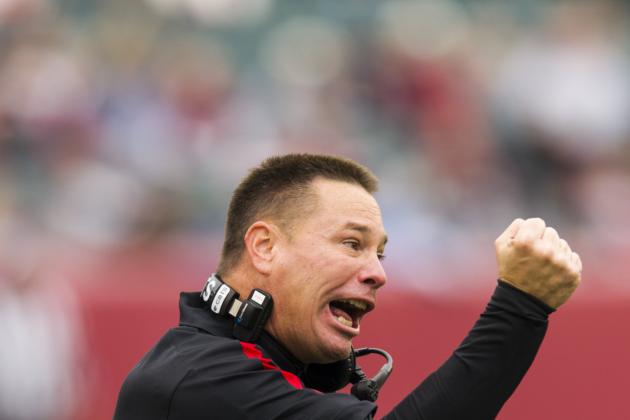 Howard Smith-USA TODAY Sports

Each of Derek Dooley's three Tennessee signing classes ranked inside the Top 20. However, once Dooley and his staff were let go, stories began to surface about how the previous staff ignored some of the schools within the state.
Butch Jones has been asked many times about his approach to recruiting. His answer has always been the same (via Evan Woodbery of the Knoxville News Sentinel):
"You're not going to find a harder working coach than Butch Jones when it comes to the recruiting part of it."
The 2014 class is loaded with talent in the state of Tennessee. Therefore, it's more important than ever for Jones to mend the relationships with coaches within the state of Tennessee.
He already has made a splash with the commitment from 2014 athlete Vic Wharton, and the opportunities will be there for much more if his statement holds true.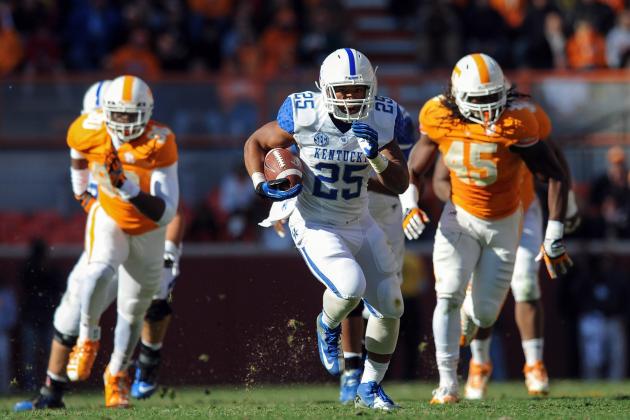 Randy Sartin-USA TODAY Sports

It's no secret that Tennessee has some massive improvements that need to be made on the defensive side of the ball. Everyone around the Tennessee program would like to forget what took place during the 2012 season.
Butch Jones brought defensive coordinator John Jancek with him from Cincinnati to hold the same position. Jancek is aware of the task before him (via Steve Megargee of The Columbian):
"We've got some work to do," Jancek said. "I understand that."
Had Tennessee had an average defense this past season, it potentially could have won nine or 10 games. The SEC is about defense first, and the Vols have a ways to go in that area.
Jones and Jancek will be changing Tennessee back to a 4-3 look and are hoping that major changes will happen sooner rather than later.