Power Ranking NFL's Rookie Quarterbacks After Wild Card Weekend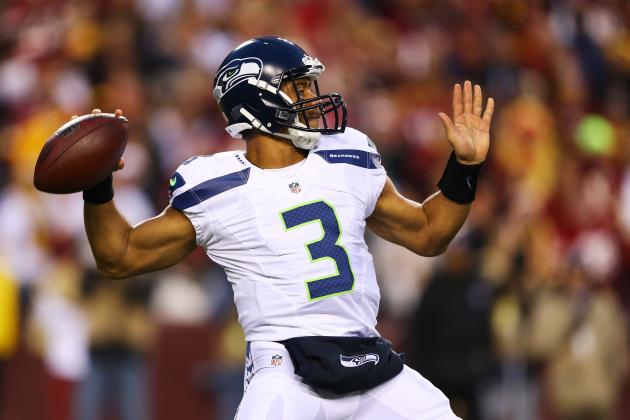 Al Bello/Getty Images

The 2012 rookie quarterback class was exceptional. There were many wins and records that fell to the most highly touted group since 1983.
But how do they stack up against each other? I know you're dying to find out.
So quit delaying. I've done the homework for you. All you have to do is click through for the rookie quarterback power rankings as they stand today.
Begin Slideshow

»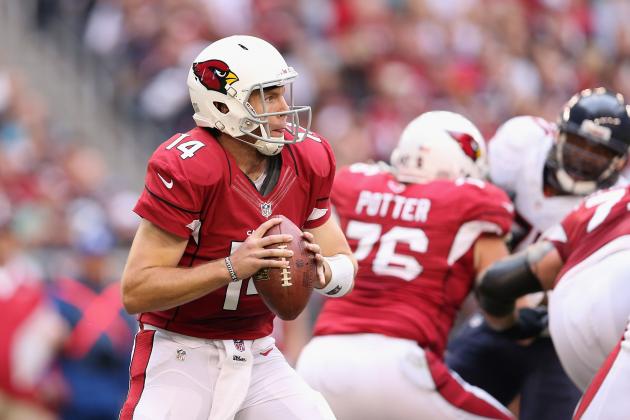 Christian Petersen/Getty Images

Ryan Lindley, also known as the Brandon Weeden cushion, played a bit of ball this year. He just didn't do so well.
To be fair, nobody excelled behind that paper-mache line of the Arizona Cardinals.
But the offensive line should not absorb all the credit for Lindley's poor performance. He looked like a rookie and missed numerous throws.
He finished the year with a 4.4 yards-per-attempt average (wow), seven interceptions and zero touchdowns.
Yikes.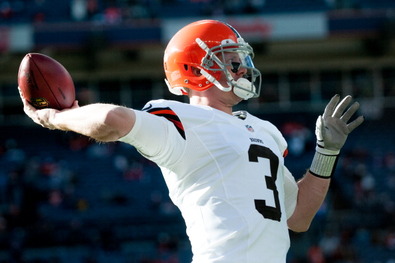 Dustin Bradford/Getty Images

Ryan Lindley is the Brandon Weeden cushion because Weeden would have been dead last otherwise.
So there's that.
Weeden did throw 14 touchdown passes, but he also threw 17 interceptions. His performance was so poor this season that he finished with a 46.7 quarterback rating.
I didn't even know that was possible for a quarterback who started 15 games.
The good news? He still has time to progress because plenty of players continue to develop into their 30's.
Sorry, Cleveland.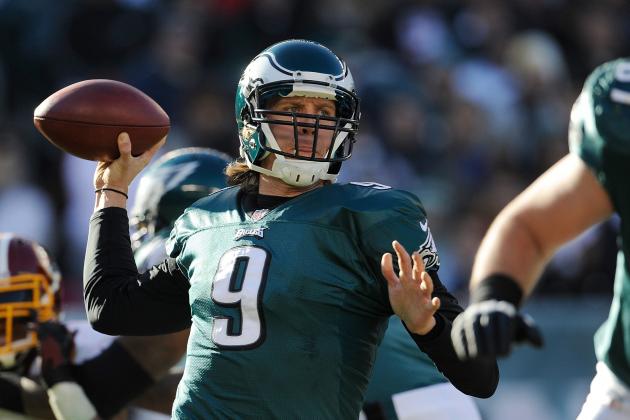 Patrick McDermott/Getty Images

The first edition didn't include Nick Foles. That's pretty telling.
He only participated in seven games, but it wasn't all that impressive. He finished with 10 turnovers (5 interceptions, 5 fumbles) and six touchdown passes.
Not everything he did was bad though. Foles displayed some moxie in leading a dramatic win over the Tampa Bay Buccaneers.
However, he hasn't shown enough to prove he is the long-term answer. All of the quarterbacks ahead of him in these rankings would prove better options.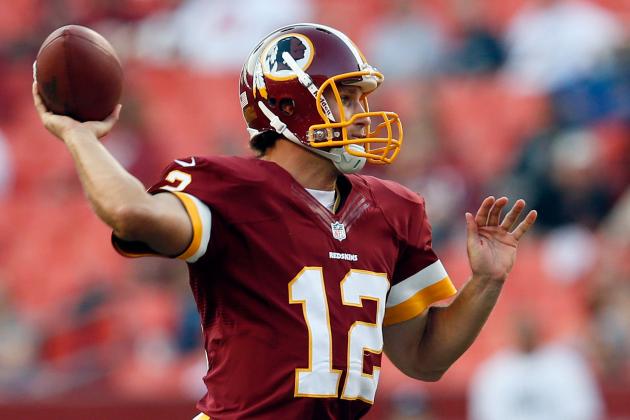 Rob Carr/Getty Images

Ever heard of foreshadowing? It's when a writer hints at something that will occur in the future.
Kirk Cousins, a third-round pick, is ranked higher than Brandon Weeden, a first-rounder.
Cousins only played in a few games this year, but he was never fazed by the moment. He led the Washington Redskins to two wins, including a dramatic nail-biter against the Baltimore Ravens.
Granted, he only threw two passes, but he was responsible for the game-tying touchdown and two-point conversion. That's a crunch-time performance.
He completed just under 69 percent of his passes, averaged 9.71 yards per attempt and finished with one more touchdown (four) than interceptions (three).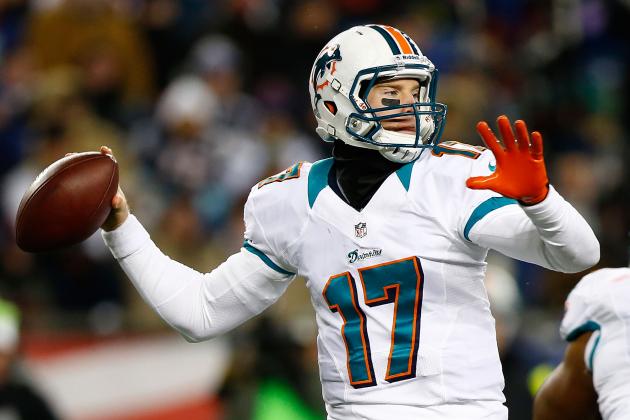 Jared Wickerham/Getty Images

Many of us laughed when the Miami Dolphins took Ryan Tannehill in the first round, never mind that he went in the top 10.
After one season, it appears the joke was on us.
Ryan Tannehill wasn't always a star, but he had a serviceable rookie year. He finished with just one more interception (13) than touchdowns (12), but his debut cost him three in his INT-to-TD ratio.
He was the reason for the wins over the Jacksonville Jaguars, Seattle Seahawks and St. Louis Rams. Two of those are heady teams. I'll let you decide the odd man out.
Still, I wonder where Cousins would have been had he been given the same opportunity as Tannehill.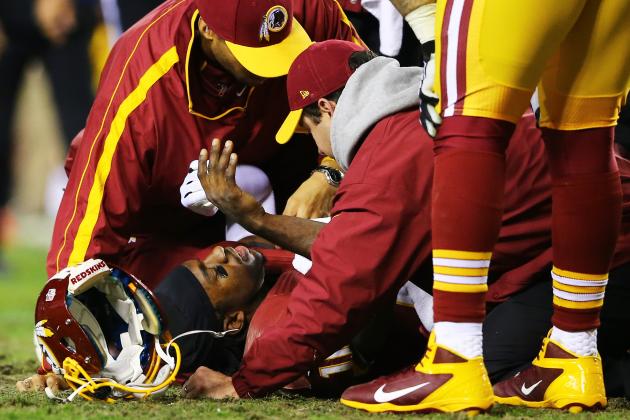 Al Bello/Getty Images

Sorry, but injuries do matter in power rankings. And Robert Griffin III might have some serious knee issues going forward.
He played well to start the game. Griffin led the Washington Redskins down the field twice in the opening quarter, throwing two touchdown passes.
But his effectiveness waned as his limp became more pronounced. He finished with 84 yards and threw an uncharacteristic, ill-advised floater that was ultimately picked off.
Yet, Mike Shanahan did not turn to Kirk Cousins.
Eventually, that decision cost the Skins the game and possibly more. RG3 went down and took his time getting up after his knee buckled late in the fourth quarter.
Here's hoping that one of the game's most exciting players can bounce back before the 2013 season kicks off.
Patrick Smith/Getty Images

Andrew Luck had a great year.
He set the single-season mark for passing yards by a rookie with 4,374. He also tossed 23 touchdown passes, just three fewer than Peyton Manning in his first season.
But there were also 27 turnovers (18 interceptions, 9 fumbles) and a low completion percentage (54.1).
Luck did have quite a few clutch performances as he led the Indianapolis Colts to 11 wins. His ability to perform under pressure is without question.
However, he needs to be more consistent throughout the game. If it weren't for the injury factor, RG3 would have taken over this spot.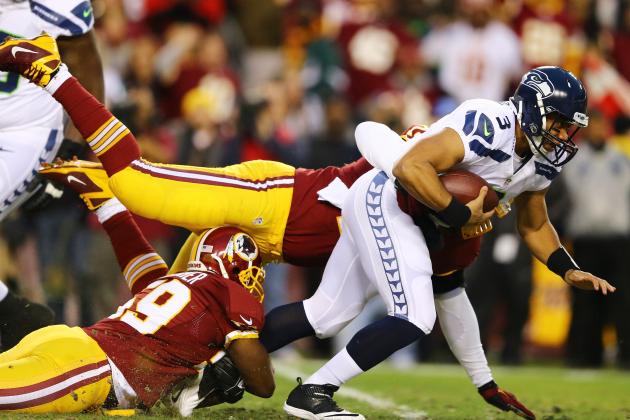 Al Bello/Getty Images

Was there ever any question after that wild-card performance?
The Redskins jumped out to a 14-point lead, but Russell Wilson didn't panic. And his Seattle Seahawks followed suit.
Wilson averaged 7.2 yards per attempt, threw a touchdown pass and, most importantly, did not turn the ball over. That all adds up to a 92.9 quarterback rating.
And no play better exemplified his will to win than him throwing a key block on Marshawn Lynch's touchdown.
When you win a playoff game as a rookie, you jump to the head of the class.
It doesn't hurt that he tied the rookie record for most touchdown passes in a season (26), or that he finished the season with a 100 quarterback rating.
Wilson has gone from the third round to the toast of the league. Let's see how far he can make it in the overall quarterback rankings this year, because it doesn't appear that he's done yet.