Current WWE Championship Feuds: Focusing on the Belts Leading to Wrestlemania 29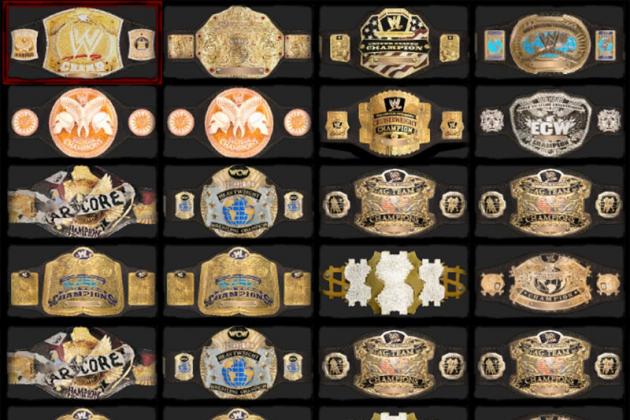 Courtesy of WhatCulture.com
Currently, the championship title belts in WWE (held by males) are being showcased more and more as being truly integral to the product. Recently, we have seen some great matches and feuds involving WWE championships.
Each of these feuds has yielded a series of entertaining matches, re-matches and title changes. Story lines have been created around the championships and have branched off into more personal feuds.
(I am not including the Divas Championship, because it has not been given the same amount of time on air as the other championships recently.)
As WWE embarks on its yearly "Road to Wrestlemania," it makes for a perfect time to step back and look at the current feuds involving the all-important championship title belts in order of championship importance.
Begin Slideshow

»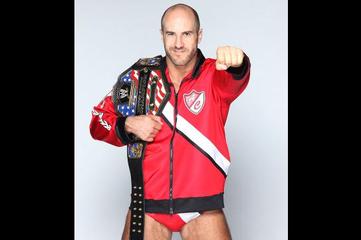 courtesy of WWE.com
Antonio Cesaro is not currently involved in an ongoing feud (unless one counts feuding with the entire United States of America). He recently defeated The Great Khali on Main Event and is set to have a feud with The Miz.
The most recent feud that Antonio Cesaro had was with R-Truth. This feud involved the United States Championship, and the contention that no American could beat Cesaro for the championship.
In a series of three matches with each other, Cesaro was able to defeat R-Truth two out of three times. Unfortunately for R-Truth, he was not able to defeat Cesaro in the two matches with the United States Championship on the line.
This feud was a classic "USA chant" one. R-Truth valiantly represented the United States against the U.S.A. hating Antonio Cesaro. When R-Truth surprisingly defeated Cesaro in a non-title match, it gave him another needed shot at the title, but R-Truth would come up short.
As Cesaro continues to carry the United States Championship, he brings prestige to it with his consistent title defenses and hatred of the United States. With each victory, Cesaro becomes a more dominant champion (especially against Americans).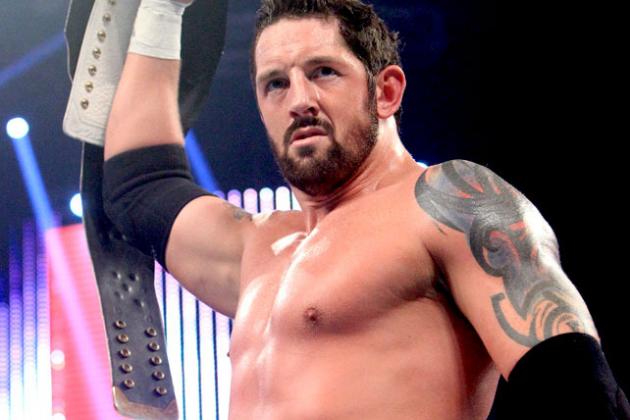 courtesy of my123cents.blogspot.com
Wade Barrett has just recently won the Intercontinental Championship from Kofi Kingston after a series of matches. Even though Kingston had beaten Barrett a number of times, Barrett was able to convince Kingston to give him another shot at the title on this past Monday's Raw. Utilizing this chance, Barrett was able to finally win back the title.
The feud between Wade Barrett and Kofi Kingston does not seem to be stopping any time soon. Although this feud has not reached personal levels, it has spotlighted the Intercontinental Championship effectively.
Once again, WWE is putting direct importance on the championship belt. Kingston represented the valiant defender to all challenges, and Barrett (now champion) represents a hungry fighter who will not be satisfied until he defeats everyone. All the while, both Kingston and Barrett have one goal in mind: the Intercontinental Championship.
The start of the Kingston/Barrett Intercontinental Championship matches happened when Barrett defeated Kingston in a non-title match on Raw the night after Survivor Series 2012 for a shot at the championship. Subsequently, at the TLC 2012 pay-per-view event, Kingston would defeat Barrett to retain the championship and would again retain the championship against Barrett the following night on Raw.
Kingston's luck would run out as Barrett convinced him to compete in another Intercontinental Championship match on the recent "Champion's Choice" edition of Raw, where each champion could choose their opponent. Taking the bait of Wade Barrett's challenge, Kofi Kingston would end up losing the Intercontinental Championship to Barrett, and subsequently losing a rematch to Barrett on the following Smackdown.
With the many chances Barrett received at Kingston, one has to wonder if Kingston will receive another chance to regain the Intercontinental Championship from Barrett.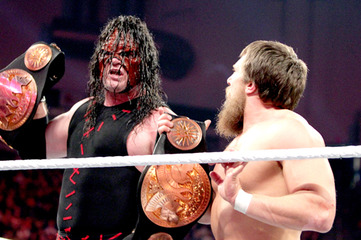 courtesy of WWE.com
Team Hell No has carried the Tag Team Championship since the Night of Champions pay-per-view event on September 16, 2012. This eclectic team of Kane and Daniel Bryan has been very dynamic in their interviews, matches and interactions with each other and others. At first it looked like this team would forever remain "dysfunctional," but over the past couple months, they have worked together to become the most dominant tag team currently in WWE.
Team Hell No has had ongoing feuds with various teams and groups in WWE. They are currently involved in a feud with The Shield, but the Tag Team Championships have not been a fixture of it thus far.
The greatest challenge to Team Hell No for the Tag Team Championship has been from The Rhodes Scholars (Damien Sandow and Cody Rhodes). Feuding for a number of months so far, Team Hell No has always been able to come out on top when the championship is on the line.
The ongoing feud between Team Hell No and The Rhodes Scholars has taken many turns and even led to an injury putting Cody Rhodes out of action for a number of weeks. Team Hell No and The Rhodes Scholars had their first Tag Team Championship match at the Hell in a Cell 2012 pay-per-view event in October. The Rhodes Scholars earned a disqualification win over Team Hell No, which led to further matches between the two teams.
Before Survivor Series 2012, Team Hell No faced The Rhodes Scholars on Main Event. This back and forth match would end up going in the favor of Team Hell No, but not before an injury to Cody Rhodes. After a back body drop from Kane, Rhodes landed awkwardly on his shoulder leading to an injury that would keep him out for weeks. This injury helped to make the feud personal between the two rival teams, but all the while revolving around the Tag Team Championship.
Upon Cody Rhodes' return to WWE, The Rhodes Scholars had another shot at Team Hell No and the Tag Team Championship, but they once again came up short.
Although Team Hell No has gone on to feud with The Shield, the Tag Team Championship has not yet been involved. The Rhodes Scholars are not stopping in their quest to defeat Team Hell No, and it could only be a matter of time before they get another title shot at the all important Tag Team Championship.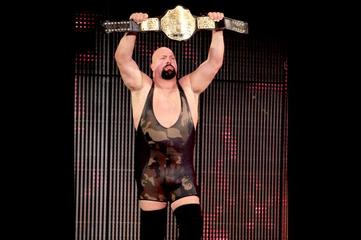 courtesy of WWE.com
The Big Show has carried the World Heavyweight Championship since this past October's Hell in a Cell pay-per-view event where he defeated Sheamus.
On a quest for a major championship for some time, The Big Show finally came back out on top with his win over Sheamus. Although The Big Show won the battle, many considered Sheamus' performance in the match commendable because he managed to kick out of Show's pin after a signature Knockout Punch.
The feud between The Big Show and Sheamus would continue with Sheamus chasing after the World Heavyweight Championship at Survivor Series 2012 pay-per-view. Soon enough this feud became personal when The Big Show attacked Sheamus and his friend William Regal in a pub while the WWE was on tour in the United Kingdom. Vowing revenge for his friend and the World Heavyweight Championship, Sheamus defeated The Big Show by disqualification at Survivor Series 2012.
With The Big Show pulling a referee in front of him to take Sheamus' Brogue Kick and subsequently hitting Sheamus with the Knockout Punch, it appeared that The Big Show would win the Survivor Series 2012 encounter. Unfortunately for The Big Show, the decision was reversed and Sheamus carried the disqualification win. Not satisfied, Sheamus grabbed a steel chair and hit The Big Show numerous times with it. This would lead to another match between Sheamus and The Big Show at the TLC 2012 pay-per-view event in December.
Once again at TLC 2012, The Big Show was able to outwit Sheamus in their Chairs Match at the event. Once again, Sheamus kicked out of The Big Show's Knockout Punch, but The Big Show took out his "giant sized" steel chair from under the ring and nailed Sheamus with it for the win.
Starting out as a feud for the World Heavyweight Championship, The Big Show vs. Sheamus has taken a personal and psychological turn with The Big Show seemingly always one step ahead of Sheamus when the championship is on the line.
On the December 24, 2012 edition of Raw, Sheamus was able to get a non-title match against The Big Show in a Lumberjack Frost Match. Finally, Sheamus was able to come out on top in the match and establish himself once again as the No. 1 contender to The Big Show's Heavyweight Championship.
The feud between The Big Show and Sheamus has been one of the longest running feuds in WWE. Sheamus has been able to stay strong even in losses to The Big Show because of his ability to take all of The Big Show's punishment and continue fighting. It looks as if Sheamus might get another title shot against The Big Show following his win in the Lumberjack Frost Match, but a title shot may not come again for Sheamus as a staredown with Randy Orton at the conclusion of this week's Smackdown may lead to a feud between them.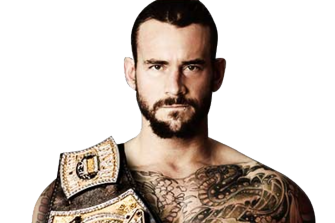 courtesy of officialpsds.com
CM Punk has been embroiled in a feud with Ryback since Vince McMahon named Ryback the No. 1 contender for the WWE Heavyweight Championship this past October.
Punk has played the role of avoiding Ryback at call costs, while Ryback has been like a Terminator machine setting his sights on Punk and Punk alone. The ever-dominant Ryback looked to defeat Punk in a Hell in a Cell match at this past October's Hell in a Cell pay-per-view event. This was about to happen until referee Brad Maddox gave Ryback a low blow leading to Punk's pinfall win and the end of Ryback's undefeated streak.
Undeterred, Ryback continued his quest for Punk's championship, and was granted another shot at November's Survivor Series 2012 pay-per-view event. Not only was Ryback given a title shot, but John Cena was as well making this a Triple Threat Match. Ryback was not even pinned in the match, as he was taken out of the attack by a vicious attack from a new group invading WWE, The Shield.
At the TLC 2012 pay-per-view event, Ryback was set to take on CM Punk in a TLC match for the WWE Heavyweight Championship. This all changed when Ryback injured Punk's knee after a brutal attack on the December 3, 2012 edition of Raw, which resulted in Ryback sending Punk through a table. Going on to feud with The Shield, Ryback was occupied for the rest of December with The Shield while Punk rehabbed his knee.
The very first edition of Monday Night Raw this year, on January 7, 2013, features a main event match revolving around the WWE Heavyweight Championship: CM Punk vs. Ryback in a TLC Match.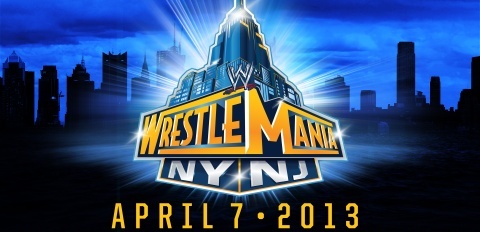 courtesy of metlifestadium.com
Each championship title in WWE (held by males) has been given a significant amount of importance and involvement in major feuds.
The Divas Championship seems to be the only one that is not receiving the same amount of importance as the other championships. Perhaps, it will be given more on airtime in 2013 and more Divas from NXT will be brought up as challengers to current champion, Eve.
Will CM Punk still be WWE Heavyweight Champion at Wrestlemania 29? Where does The Rock fit in with all of this? Who will win the Royal Rumble? Will The Big Show still be the World Heavyweight Champion by Wrestlemania 29?
It will be exciting to see who will hold each of these championships by the time Wrestlemania 29 ends. Any predictions?
Thank you to Wrestlingdata.com for event information.