A Tombstone Landmark: Have the Tigers Really Turned the Corner This Time?
Use your ← → (arrow) keys to browse more stories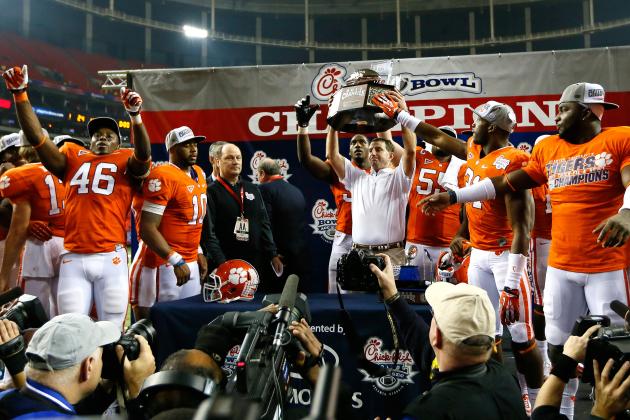 Kevin C. Cox/Getty Images

Dabo Swinney called Clemson's victory over LSU "a landmark win." My first thought was, 'Let's not get carried away here.' I remember a few years ago, same bowl, same venue, another highly-ranked SEC opponent, and an equally impressive victory by a Clemson team striving for elite status in the world of college football...