2013 NHL Season: 5 Bold Predictions for the Edmonton Oilers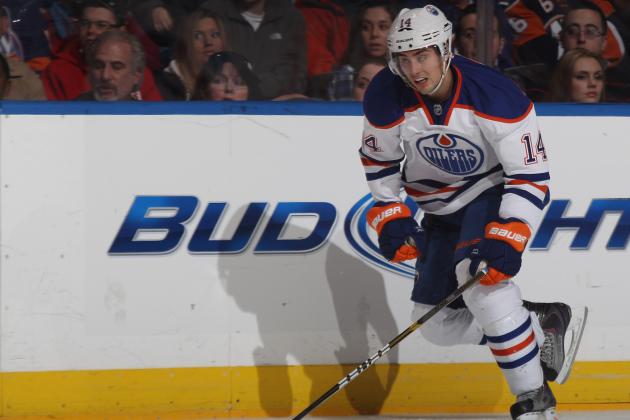 Bruce Bennett/Getty Images

Jordan Eberle, Ryan Nugent-Hopkins, Nail Yakupov, Taylor Hall.
Yeah, Edmonton Oilers fans have a lot to be excited about now that the lockout is over. They've had their players seasoning all over the world, and now they will converge in Edmonton with one goal in mind.
To take the league by storm.
They have youth and energy going for them, as well as the whole boatloads of talent thing, but what kind of noise can this group make without the experience?
Probably more than people think. Here are 5 bold predictions for the Oilers and their upcoming season.
Begin Slideshow

»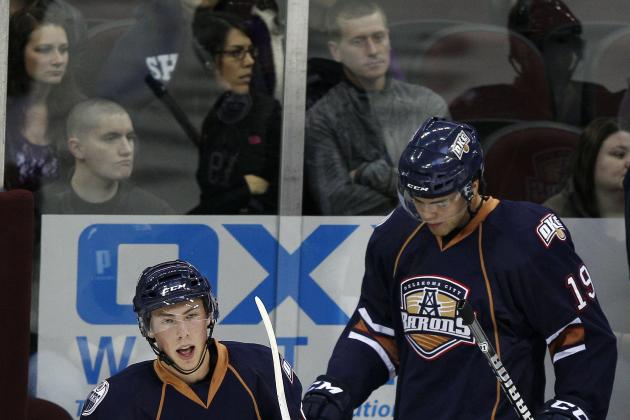 David Maxwell/Getty Images

You aren't going to want to give this talented Edmonton Oilers team many chances on the power play. Any team that gets into penalty trouble against this squad is most likely going to pay the price in spades. They had the third best power play in the league last season, and it's only going to continue to improve.
The group of NHLers has been destroying it on the power play down in Oklahoma City, and there's little reason to believe that they won't be able to keep the pace once they arrive on NHL ice.
Taylor Hall currently leads the AHL with nine power-play goals. Jordan Eberle has eight. Justin Schultz has put up seven from the blue line. Once that trio arrives in the pros, look out. There's no reason to believe that they won't be able to, once again, have one of the most proficient and lethal power plays in the league.
Especially once these guys find chemistry with players they haven't been playing with. Nail Yakupov with that deadly shot will only give the first power-play unit that much more fire power.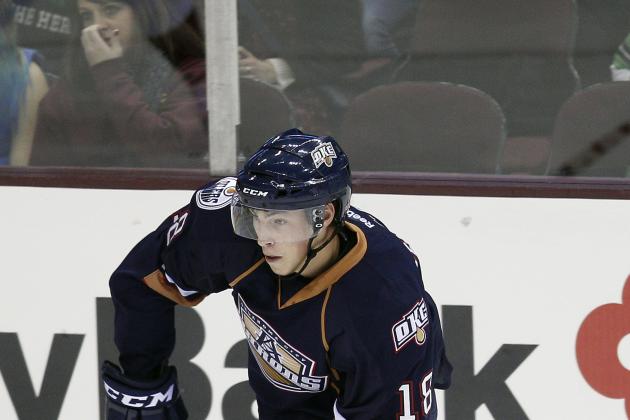 David Maxwell/Getty Images

Barring another unfortunate injury, I believe we'll see Ryan Nugent-Hopkins emerge as one of the most dominating centers in the NHL. He won't be physically imposing like Evgeni Malkin, but anyone who tuned in to the World Junior Championships knows that this kid is just dripping with confidence right now.
The puck has a knack of finding its way to him, just as he has a knack for finding the open ice. Surrounded by the talent in Edmonton, teams are going to have to pick their poison. More often than not, I feel it'll be RNH who manages to find open space, or to create open space for teammates who he will then set up with picture perfect passes leading to highlight-reel goals.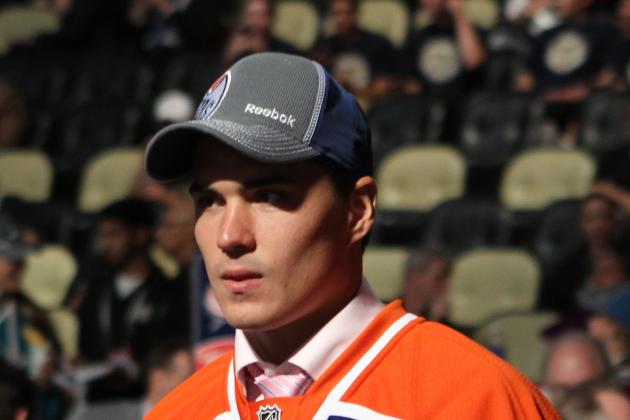 Bruce Bennett/Getty Images

Only one rookie managed to break the 20-goal barrier last season, and that was Gabriel Landeskog of the Colorado Avalanche. Of course he had 82 games to hit that mark, while Nail Yakupov will have no more than 50.
I think he'll be up to the challenge.
If Yakupov can quickly acclimate himself to the NHL game, then there's little question that he'll be able to score a goal in every other game he plays. That'd be a 40-goal pace during the regular season, but rookies tend to get caught in slumps at some juncture, costing them a run like that.
There just won't be enough time for Yakupov to get caught in a rut, and every game he plays in will have an increased importance because of the sprint-like season. This is a player who is built for sprints, and as such, I say he finds his goal-scoring touch quickly and lights the lamp often on the way to challenging for the Calder Trophy.
Not hurting his chances is the fact that he'll be playing with several other first-overall selections who will be able to mentor him somewhat if the going gets tough. Yakupov is set up for success, and he'll seize those reigns right out of the gate in Edmonton.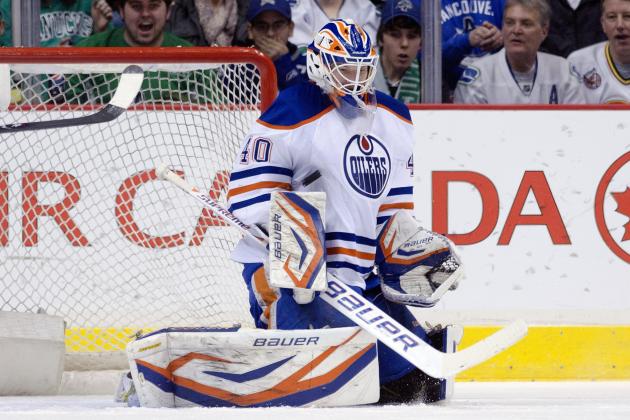 Rich Lam/Getty Images

To break into the top 10 in wins in the NHL, Devan Dubnyk will need to put up more than 20 wins (give or take...hard telling due to the lockout shortened season). He split his games last year, going 20-20. For Edmonton to advance as a team, he'll need to put up more starts, and he'll need to win more of those games.
There's little reason to believe that he won't be able to. Dubnyk will be handed the starting spot, and it'll be his to lose throughout the season. My money says that he'll be more than up to the task. He got his feet wet last season, splitting starts.
Dubnyk won't be doing that this season, and he'll find a rhythm early.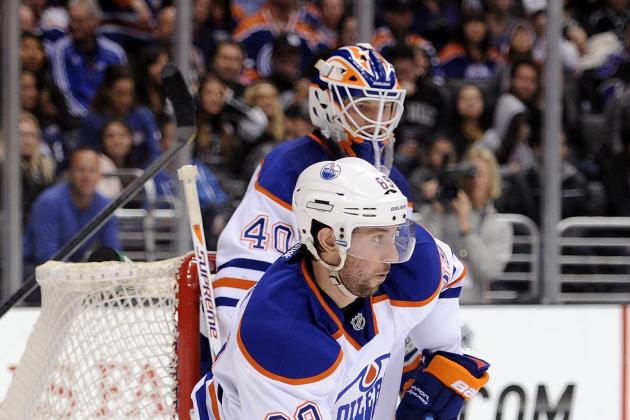 Harry How/Getty Images

Sam Gagner came into the NHL in 2007-2006 and managed to put up 49 points, making the Edmonton Oilers faithful believe that he could do a lot more damage once he was a bit more seasoned.
Well, he's officially seasoned now as he's heading into his fifth year in the league. He's also never matched the 49 points that he posted as a rookie, but he came close last year with 47. While it's hard to project exact point totals because we don't even know how many games will be played, I do believe Sam Gagner settles into a top six, second power play unit role.
And, taking a bit of a back seat to the topflight forwards on this team, he'll begin to produce a dangerous amount of points from a bit more of a secondary role. Without as much pressure on him from opposition, and without the team glancing in his direction each time they need a play, he'll be free to stop thinking the game and start playing it.