Biggest Winners & Losers of NFL's Wild Card Weekend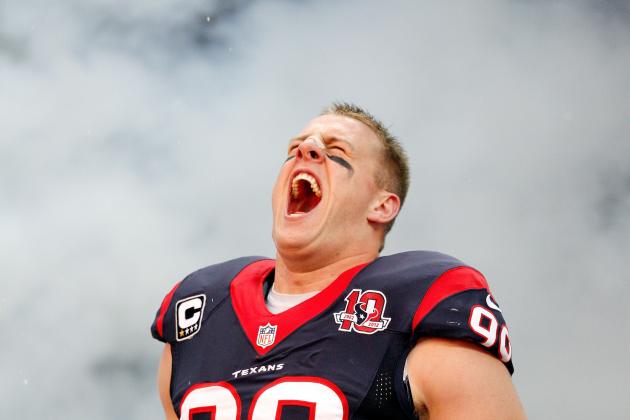 Bob Levey/Getty Images

Wild Card Weekend of the 2012-13 NFL playoffs was a bit of a dud.
Only one game (Cincinnati-Houston) finished within one score, and two games ended as mild blowouts (if not exactly on the scoreboard). Wild Card Weekend featured Joe Webb and the shadow of a guy we used to know as Robert Griffin III. So, if we're looking for winners and losers, perhaps a competitive first round is the first "loser" on the list.
However, the NFL is always a winner when it comes to viewership, and this weekend had plenty of narratives—like the Texans' return to their winning ways, three rookie quarterbacks, Ray Lewis' last home game and a rematch of last week's exciting Vikings-Packers game.
Who else were the winners and losers from Wild Card Weekend? Click ahead.
Begin Slideshow

»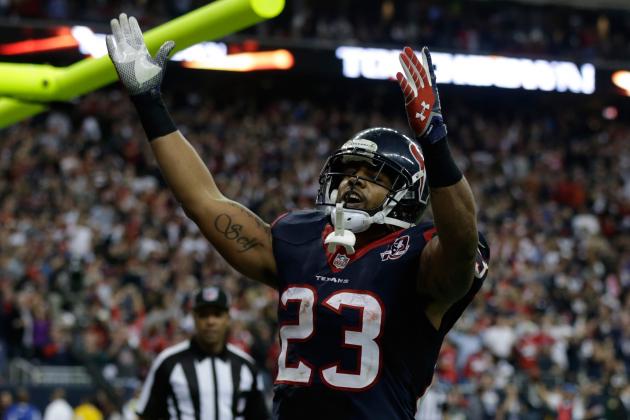 Scott Halleran/Getty Images

Arian Foster went over 100 yards only once in the month of December.
On Saturday, the Houston Texans rode Foster to victory, as he picked up 140 yards on 32 carries—his biggest workload of the year. His average of 4.4 yards per carry was better than 10 of his games in the regular season. His eight catches was also his best mark of the year.
Foster has not had a lot of "wins" this season. While he led the league in carries, offensive line turnover led to fewer easy yards. That led to him being used less late in the year.
If the Texans continue to feed Foster the football and are able to open holes for him like they did against a tough Bengals defensive line, they could make some noise against the Patriots.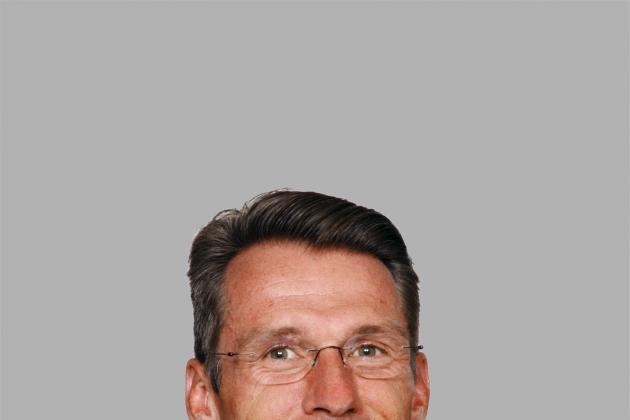 Getty Images/Getty Images

With Christian Ponder's triceps injury, the Minnesota Vikings had to turn to Joe Webb to start the Wild Card Round.
He had not attempted a pass during the regular season. He was drafted as a wide receiver. He used to return kicks.
That's your backup?
If the Vikings were a zone-read team, or even if they had spent any time in the regular season utilizing Webb that way, it would be acceptable to have a backup like that. Even in that instance, many teams would have had another veteran No. 3 quarterback to start at times like this.
The Vikings cut Sage Rosenfels in the preseason to make room for rookie McLeod Bethel-Thompson.
Even with a healthy Ponder or a capable backup, the Vikings may have lost in Lambeau to the higher-seeded Packers.
The reason that game was a joke, however, was all on GM Rick Spielman.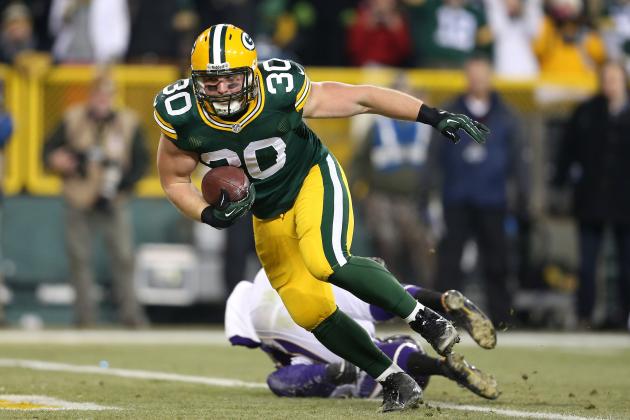 Andy Lyons/Getty Images

John Kuhn exists for big moments.
He seemingly goes months as an afterthought on the Packers offense, but then manages to break out amid shouts of "Kuuuuuuuuuuhn." His status as a cult hero is then reborn like a mighty phoenix and his spot on the roster is ensured for another season.
With how little the Packers want (or need) to run the ball, it would be easy to envision Ted Thompson making the "tough but necessary decision" to let go of Kuhn before next season. After two touchdowns in a home playoff game against a divisional rival, Kuhn looks like an integral part of the Packers' success once again.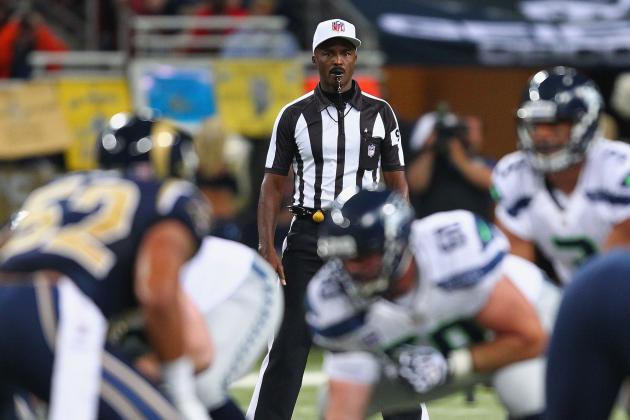 Dilip Vishwanat/Getty Images

Mike Carey is a favorite among NFL fans.
That is, he is a favorite among NFL fans who love complaining about officiating mistakes. He owns a skiing accessory company and is perhaps best known for choosing not to call a possible sack that could've ended the Giants' 2008 Super Bowl chances.
Carey was extremely visible in this weekend's Colts-Ravens game, as he referred to the Colts both as "Indiana" and as "Baltimore" at different times. Also, in the first stretch of the game, his crew called a ticky-tack illegal touching call and missed two possible facemasks. Later, a taunting call on Bernard Pollard in the waning moments of a playoff blowout seemed superfluous at best.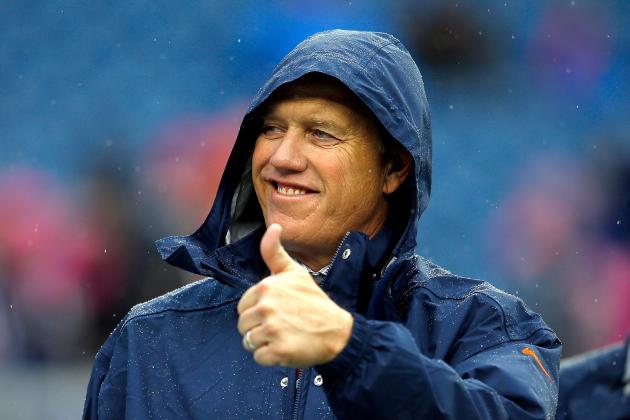 Jim Rogash/Getty Images

It's a good year to be a top team in the AFC.
The bottom end of the AFC playoff seeding wasn't exactly stacked with true contenders from the start. The conference has been down all season, even as the top two teams—New England and Denver—looked near-unbeatable at times.
Then, the first round of the playoffs happened.
The Texans, far outclassing their opponent on paper for the umpteenth time this season, let the Bengals stick around just like they have all season. While they got an impressive win many people weren't predicting, this is the same team that got blown out by the Patriots last time around.
The Ravens, riding a high level of emotions, played the Colts close until the fourth quarter, but Joe Flacco continued to look out of sync with all of his receivers not named Anquan Boldin. The defense, meanwhile, looked ready for the Colts, but the Colts' former quarterback (Peyton Manning) should be able to carve it up easily.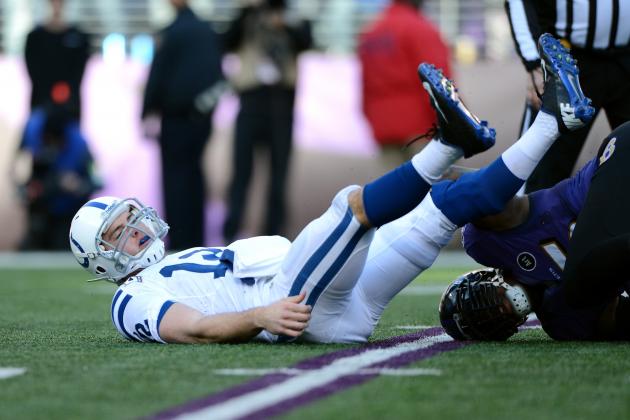 Patrick Smith/Getty Images

Just about everyone is in on the fact that the Colts offensive line is one of the worst in the NFL. Part of Andrew Luck's legend is that he's performed so well behind such a porous group. On Sunday, it was worse than usual, as Luck was on the move from the get-go.
Make no mistake about it—this is not a compliment to the Ravens defense I just called out in the last slide. Rather, this is just a huge indictment of a squad that couldn't show up for one game all season long.
Multiple people will be losing their jobs on this unit between now and Week 1 of 2013—this game ensured that.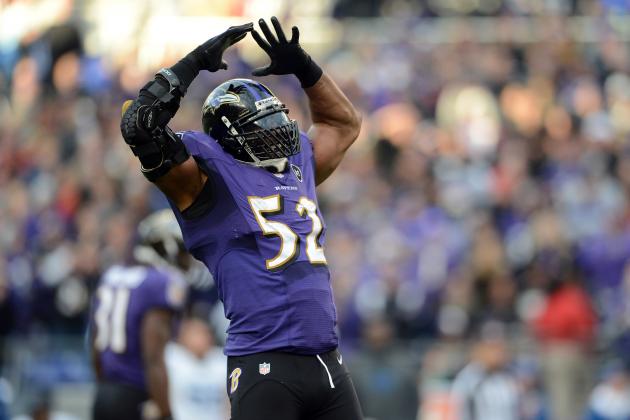 Patrick Smith/Getty Images

Ray Lewis had nine solo tackles on the day.
For Lewis, that usually wouldn't be that big of a deal. For 17 years, 10 tackles has been pretty much the minimum expected from him. Normally, he would've added in a sack, a fumble recovery and a few pass deflections to boot.
This game was different, however.
This was Lewis' first game since October and his last game ever in the city of Baltimore. He and the Ravens will have a hard time next week, but Lewis got to have quite the send-off, as he was put in for the final snap (on offense!) and got to do his trademark dance.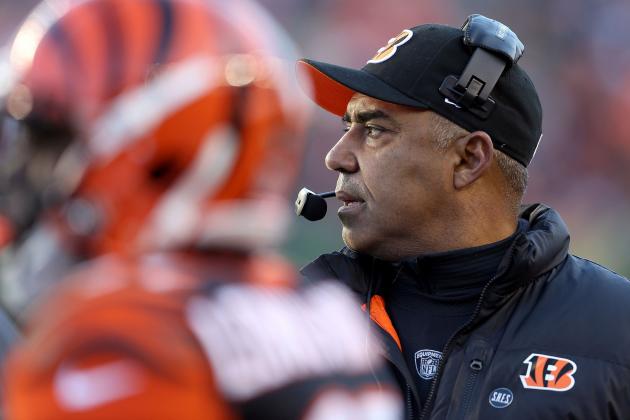 Andy Lyons/Getty Images

Marvin Lewis is 0-4 in the postseason.
Really, that's all that needs to be said—but let's keep going.
As bad as the Texans have been for the last month, the Bengals should have owned this game. As good as the Bengals defense has been, the Bengals should have owned this game. As terrible as Matt Schaub has been, the Bengals should have owned this game!
Lewis' entire career in Cincinnati goes between hot seat and hero. Now, he may be back on the hot seat, as he's clearly not the coach to take this team to the next level.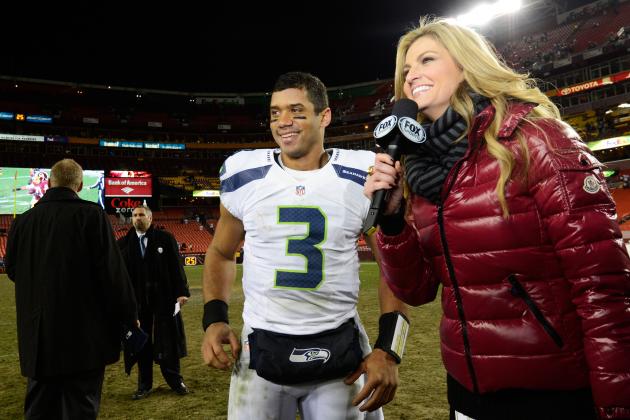 Patrick McDermott/Getty Images

A year ago, Russell Wilson was coming off a loss in the Rose Bowl and would spend the next few months trying to convince everyone he wasn't too short to play in the NFL. Most scouts and analysts didn't buy it. Neither did many NFL general managers, as he lasted to the third round.
Now, he's the only rookie quarterback standing, as his Seahawks bested RGIII's Redskins and are headed to the divisional round.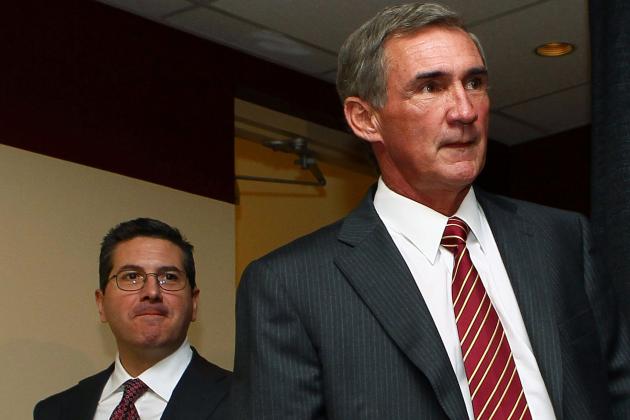 Win McNamee/Getty Images

When Robert Griffin III went down in the fourth quarter, it was the culmination of a lot of things.
This morning, Robert Klemko reported in USA Today that Mike Shanahan had lied about Griffin's injury in Week 14. Dr. James Andrews had never cleared Griffin to play before he returned to the game, even though Shanahan had made up an entire fictional conversation with Andrew after the game.
So, that's the narrative as the game is starting and everyone notices the field condition. FedEx Field looks more like a cow pasture full of tractor tracks than anything resembling a professional playing surface.
Then, by halftime, Griffin was limping noticeably.
Griffin stayed in the game until the fourth quarter when his knee buckled and Kirk Cousins was finally forced to enter the game.
Everything the Redskins organization has done has run counter to the NFL's mandate of greater player safety. Furthermore, it actually decreased their chances of winning this game. Even if the 'Skins continue to get talented players, they'll never win unless they become a more professional organization.
Michael Schottey is the NFL national lead writer for Bleacher Report and a member of the Pro Football Writers of America. Find more of his stuff at The Go Route.