Has Dwyane Wade Already Shed over-the-Hill Reputation?
Use your ← → (arrow) keys to browse more stories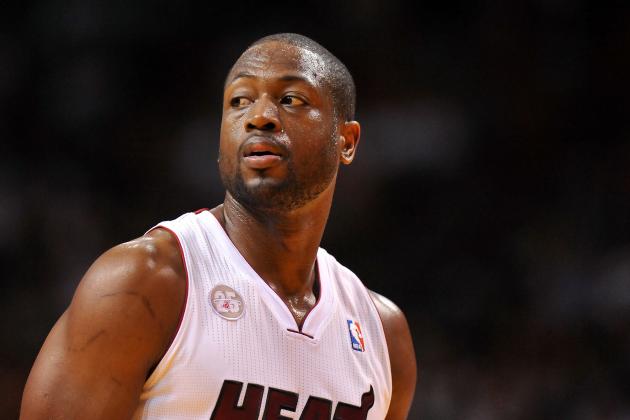 USA TODAY Sports
Miami Heat's Dwyane Wade
Dwyane Wade opened the 2012-13 season by averaging 17.9 points on 46.5 percent shooting from the field through his first 11 games.
The scoring average and field-goal percentage both represented Wade's lowest totals in eight seasons.
In response, following the Miami Heat's 105-100 win over the San Antonio Spurs on November 29, Charles Barkley suggested the 30-year-old Wade was over thehill.
On the set of Inside The NBA, Barkley offered the following specifically.
"The toughest thing for Dwyane Wade is understanding that he's starting to lose his talent and now he has to learn how to play below the basket," said Barkley, who worked as a color analyst on site in Miami during the broadcast. "The toughest thing when you're a great player or very athletic, when you can't jump over a building anymore, you have to learn how to play."
At the time, Barkley's comments gained traction around the NBA. Statistically, the argument that Wade was on the decline, in the very least, could be supported by his play.

Since then, however, Wade has completely shed all aspects of this over-the-hill reputation.

He's improved his field-goal percentage to a career-high 50.9 percent on the season. He's also increased his current efficiency on shots attempted at the rim over each of his six previous seasons.
Wade's averaged enough points in total to rank amongst the league's leaders in scoring, too, while also ranking amongst the NBA leaders in terms of efficiency.
Wade is shooting a career best 50.9 percent from the field on the season.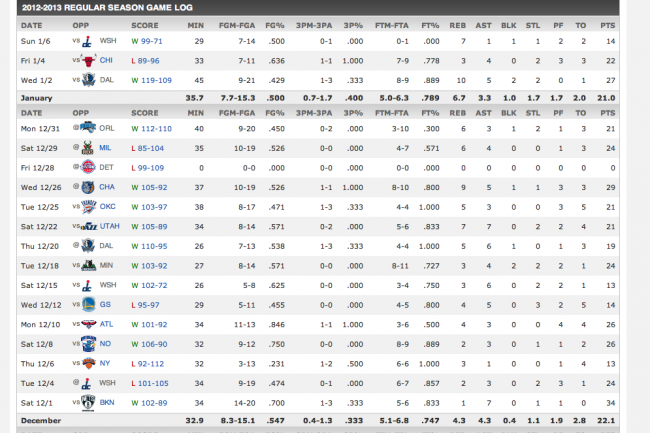 Dwyane Wade has improved his field goal percentage by over four points, in total, since Barkley suggested he was over the hill.
He's turned in some extremely efficient efforts in the process and is now shooting a career high from the field on the season.

As illustrated in the graphic above, Wade shot a staggering 84.6 percent against the Atlanta Hawks on December 10. He also shot 75 percent in a matchup with the New Orleans Hornets and 63.6 percent in a January meeting with the Chicago Bulls.
In each of those games, specifically, Wade attempted 11 or more field goals on the night.
Dwyane Wade is shooting 76.2 percent on shots at the rim.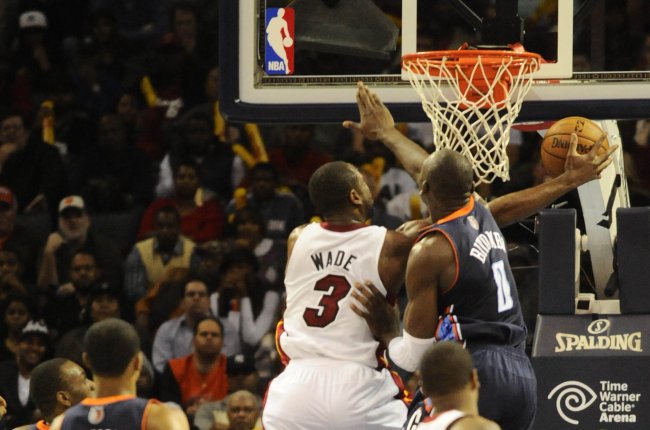 USA TODAY Sports
According to Hoopdata.com, through Wade's first 26 games, he's connected on 76.2 percent of his field goals attempted at the rim.
Over the last six seasons, Wade's highest previous total was 67 percent.

Despite Barkley suggesting that his skills at the rim are diminishing, Wade's actually improved by 10.2 percent in this area as compared to last season.
Wade currently ranks amongst the NBA's top 10 overall in scoring.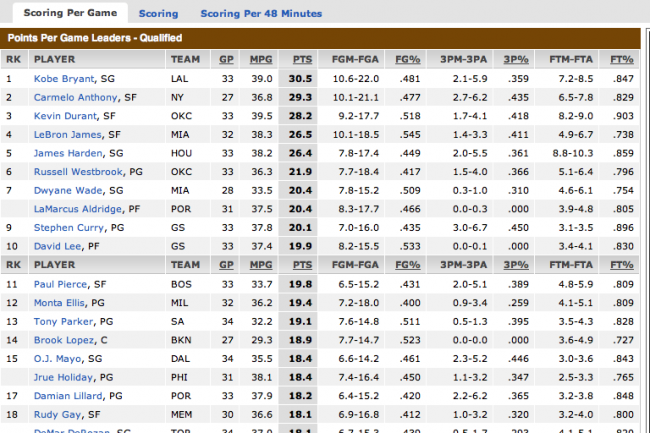 I do understand that Dwyane Wade's scoring average is down this season. I realize he's averaged 24.9 points for his career and did score 22.1 last season.
But while he is only averaging 20.4 this year, that number is still good for seventh best in the NBA.

In the process, Wade has also increased his percentage on shots taken from 10-15 feet away from the basket as well. The 45.2 percent he's shooting from that area is also his highest total in six seasons.
Dwyane Wade is currently amongst the 15 most efficient players in the NBA.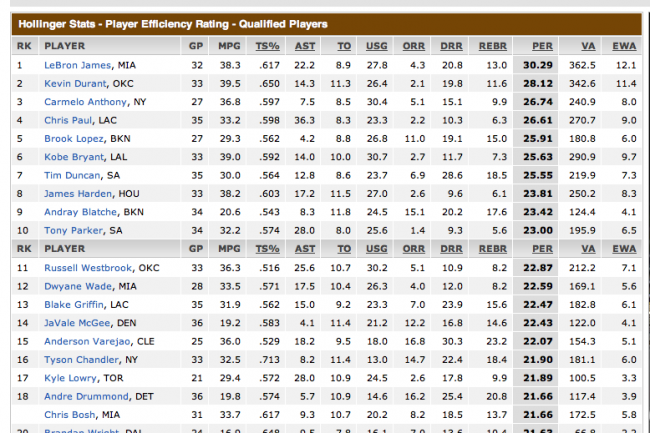 Through Sunday, Wade ranks 12th in the NBA in terms of Player Efficiency Rating.
While he did finish no lower than fourth in this category over each of his last four seasons, 12th is still pretty incredible.

Especially considering that Wade's also scoring amongst the top 10 in the league at the same time.
These are numbers, at this point, more indicative of an NBA All-Star than a player who's over the hill.