Bellator Light Heavyweight Tournament Predictions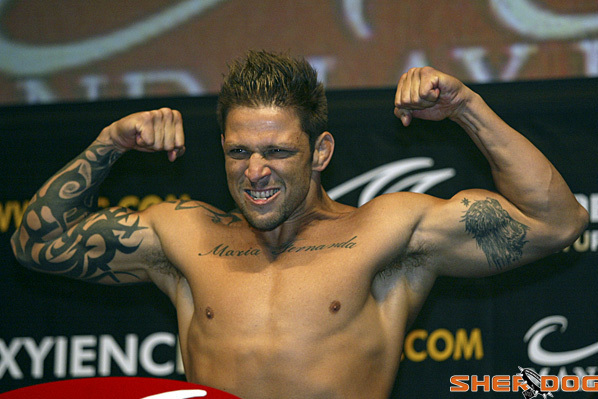 sherdog.com
Bellator's eighth season marks the beginning of their journey on Spike TV. It also marks the beginning of a new batch of tournaments that the company is famous for.
The light heavyweight tournament is among the most anticipated of Season 8. It boasts top names in the division such as Muhammed Lawal and Renato Sobral, two ex-Strikeforce champions.
The brackets are set and the matchups have been made. Here are the predictions for the 205-pound tournament.
Begin Slideshow

»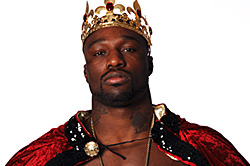 urdirt.com
Former Strikeforce champ "King" Mo Lawal meets Polish import Przemyslaw Mysiala in both men's respective Bellator debuts.
Lawal is a power wrestler who has developed a nice overall MMA game. The 8-1 AKA representative has taken out the likes of Roger Gracie and Gegard Mousasi, showing that he is a high-level mixed martial artist.
Mysiala is an almost nine-year veteran of the sport, but he's a stranger to the American MMA scene. The London Shootfighter rep has finished 15 of his 16 wins by submission or knockout.
It will be interesting to see how Mysiala reacts to fighting a power wrestler. Most of his fights have not been against wrestlers, which could expose his weakness.
Lawal is on a different level than Mysiala. Expect this to be a one-round knockout win for "King Mo."
Prediction: Lawal def. Mysiala via knockout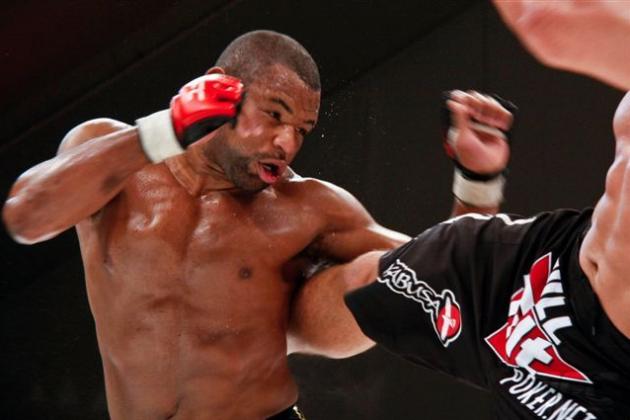 prommanow.com
Bulgarian import Atanas Djambazov will make his Bellator debut when he takes on tournament veteran Emanuel Newton in the opening round.
Newton made a good accounting of himself in the last light heavyweight tournament, when he made it to the semifinals. After choking out Roy Boughton in the quarterfinals, he lost a controversial split decision to eventual tournament winner Attila Vegh.
His adversary, Djambazov, is a finisher in the European regional scene. All 17 of his wins have been finishes, as he has shown to be competent in most facets of the game (nine knockouts, eight submissions).
Newton is used to taking on higher levels of competition than Djambazov, but he must take this fight seriously. Using careful striking and wrestling could be enough to squeak a decision out on the underrated Bulgarian.
Prediction: Newton def. Djambazov via decision
sherdog.com
Former Strikeforce champ and Brazilian grappling ace Renato Sobral makes his Bellator debut when he meets underrated Russian Mikhail Zayats.
Sobral has faced some of the top names in MMA during his career, from Chuck Liddell to Dan Henderson. He owns 19 career submission wins, which is representative to how he should approach this fight.
Zayats himself is well-versed in submissions, but he has better wrestling than Sobral. That will not matter here, though, as Sobral's grappling is on another level than Zayats'.
Zayats fell to Vinny Magalhaes not long ago, who has a similar arsenal to Sobral. Therefore, he will fall again to a Brazilian light heavyweight.
Prediction: Sobral def. Zayats via submission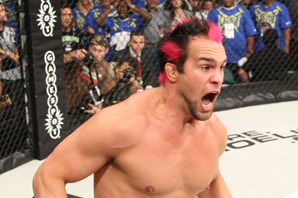 mmalinker.com
UFC veteran Seth Petruzelli begins his run at Bellator gold when he meets underrated Jacob Noe in the quarterfinals.
Petruzelli is best remembered for his quick knockout of Kimbo Slice, which effectively destroyed Elite XC. However, the knockout artist also owns victories over Ricco Rodriguez and Dan Severn, which is impressive.
Noe is lesser known, but owns an 8-1 record to his name (including a current six-fight win streak). He is well-rounded, owning three wins by knockout and four by submission.
Petruzelli has faced higher levels of competition and shown adequate success in doing it. Noe takes a big step up in competition here and will find himself overwhelmed by Petruzelli's striking.
Prediction: Petruzelli def. Noe via knockout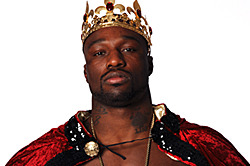 urdirt.com
When the semifinals develop, Muhammed Lawal will meet Emanuel Newton for a spot in the finals.
Lawal's wrestling is the best in Bellator, and he will use that when bullying opponents. His ground-and-pound is vicious, which he will likely use here.
Newton is a tough dude, but countering Lawal's wrestling will be tough. He would be best served keeping this on the feet, but that will be tough.
It will take Lawal over a round, but he will get another finish.
Prediction: Lawal def. Newton via knockout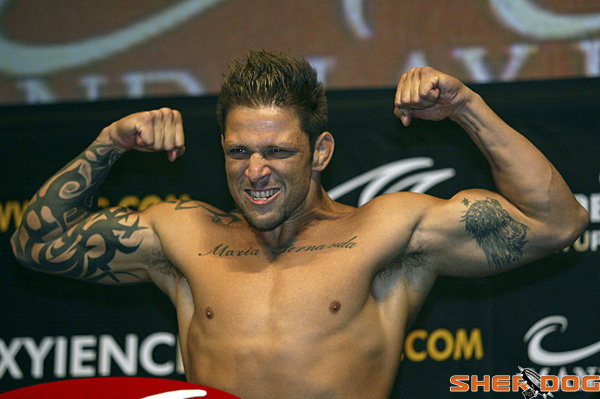 sherdog.com
In a very interesting semifinal matchup, Renato Sobral meets Seth Petruzelli for a chance at the tournament title.
This is a classic striker vs. grappler matchup. While Petruzelli is a kickboxing stud, Sobral is a high-level jiu-jitsu artist with amazing submission skills.
Petruzelli's losses have traditionally come via submission (four of six losses via tapout). Most recently, he was tapped out by black belt Ricardo Romero via straight armbar, which may show the potential outcome here.
Prediction: Sobral def. Petruzelli via submission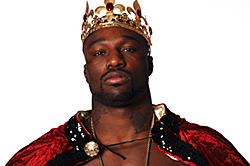 urdirt.com
In the tournament finals, Muhammed Lawal will meet Renato Sobral for a chance at a light heavyweight title shot.
Wrestling will go up against jiu-jitsu. We will see if ground-and-pound will outlast submission grappling.
Lawal has already faced a high-level jiu-jitsu practitioner in his career when he fought Roger Gracie. He brutally knocked out Gracie in that fight, who arguably is a better pure grappler than Sobral.
I see a similar outcome.
Prediction: Lawal def. Sobral via knockout