FA Cup Stock Watch: Demba Ba, Joe Cole, Michu, Daniel Sturridge, Clint Dempsey
Julian Finney/Getty Images

The magic of the FA Cup? Demba Ba would probably tell you it's for real.
Ba, who recently joined Chelsea from Newcastle United, bagged a brace in his first match for his new team, as the Blues advanced in the FA Cup with a resounding victory over Southampton on Saturday.
But the Senegalese forward wasn't the only player to see his stock rise over the weekend. Whose stock rose? Whose fell?
Read on to find out.
Begin Slideshow

»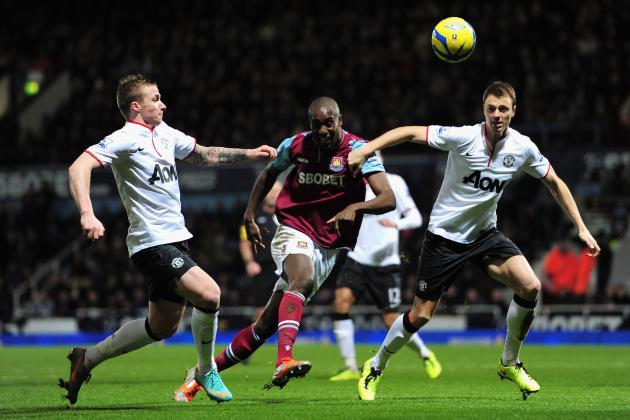 Jamie McDonald/Getty Images

It's not that the third round of this season's FA Cup featured a feast of upsets. And it's not that every match was a five-goal thriller.
In fact, there were a fair share of routs and humdrum wins for the favorites. But there was an upset—Brighton beat Newcastle in a trans-division matchup—and exciting matches kept popping up.
Manchester United needed a last-minute equalizer to force a replay with West Ham (more on that momentarily), and free-scoring Spanish midfielder Michu sparked a second-half scramble that saw Swansea and Arsenal draw by the same 2-2 scoreline.
It might sound cheesy, but that old FA Cup magic is alive and well.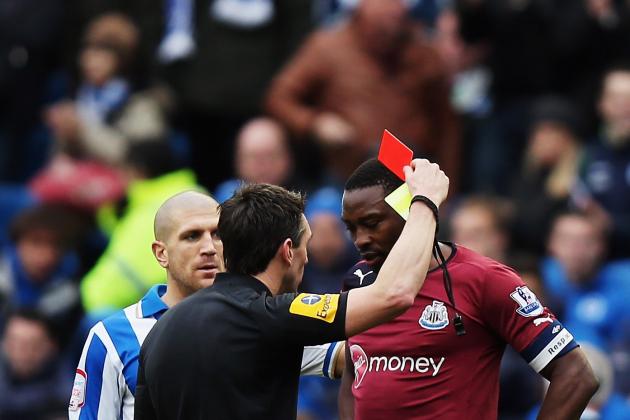 Bryn Lennon/Getty Images

Newcastle are struggling in the league, two points above the relegation zone in 15th place.
Demba Ba is gone to Chelsea and is already scoring goals (more on him momentarily).
And thanks to Saturday's 2-0 loss at Brighton, Alan Pardew's men are out of the FA Cup.
There's not much to like right now in the North East.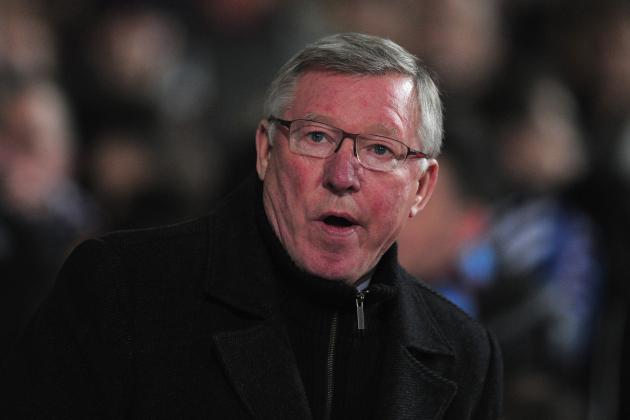 Jamie McDonald/Getty Images

What are we to make of Manchester United's late escape against West Ham United on Saturday?
Was it the latest act of an unstoppable offense that's destined for domination?
Was it another indication that Robin van Persie is in the form of his life and that the Dutchman can score goals that are both beautiful and important?
Was it another example of the United mystique, that je ne sais quoi quality that somehow means United are never out of it?
Or was it all of the above?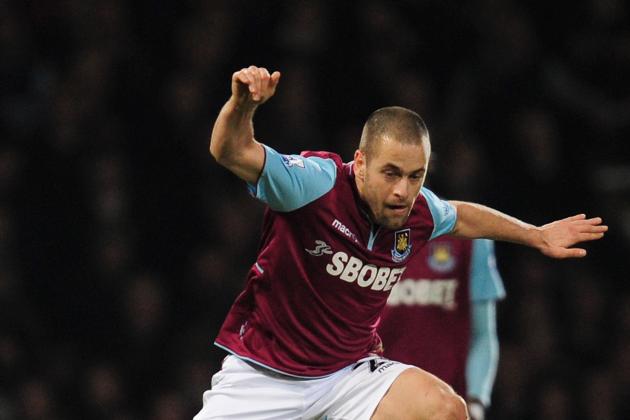 Jamie McDonald/Getty Images

Joe Cole once was the future of English football, a promising young talent with the potential to be a world-beater.
After all these years, the 31-year-old still has some game. He showed it Saturday for West Ham in the first match of his return, setting up both of James Collins' goals and nearly leading the Hammers to victory over Manchester United only hours after being dumped by Liverpool.
Cole hardly had a chance on Merseyside, but now that he's back at West Ham—where he played from 1998 until 2003—we should all expect interesting developments.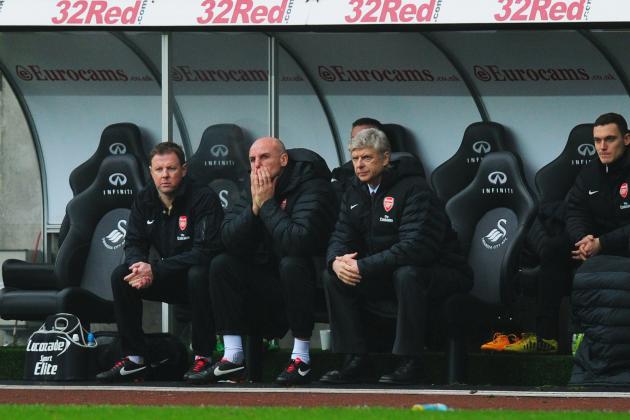 Stu Forster/Getty Images

Yes, Arsenal survived Swansea, setting up a third-round replay at the Emirates.
Yes, the Gunners turned around a second-half deficit and nearly won.
But that's just it. Arsenal did so much right in turning their 1-0 deficit into a 2-1 lead in two second-half minutes. But then some predictably shambolic defending doomed Arsene Wenger's team to an unwanted replay in an already crowded fixture list.
Once there, they'll have to play Michu again. Speaking of the Spaniard...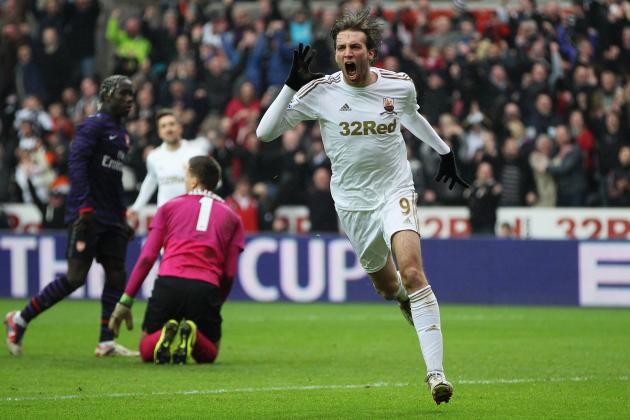 Ben Hoskins/Getty Images

Michu's stock could hardly be higher, but the Spanish midfielder managed to improve his already burgeoning reputation with another well-taken goal against Arsenal.
This one made it three against the Gunners in two games this season, and this time, Michu needed only moments to do his damage.
When he entered as a second-half substitute, it wasn't a question of whether he'd score. The questions had to do with how many and how soon.
It turned out that the answers were one and 73 seconds.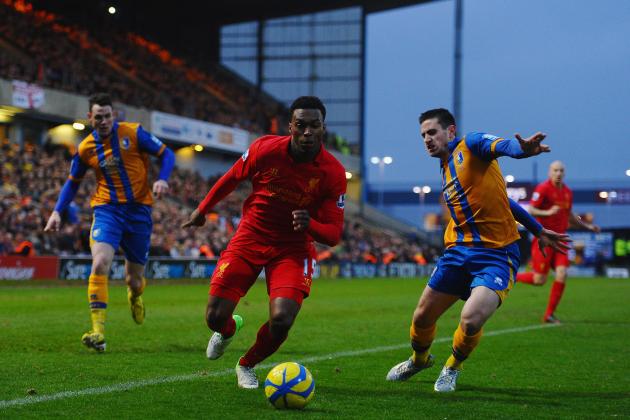 Laurence Griffiths/Getty Images

Joe Cole merely set up two goals in his second debut at West Ham. Demba Ba and Daniel Sturridge managed to score on theirs.
Ba, who recently signed for Chelsea from Newcastle, scored twice, as the Blues bashed Southampton 5-1 on Saturday. At just £7.5 million, he looks like at least a good value signing and at best a potentially season-changing bargain.
Sturridge, who recently joined Liverpool from Chelsea, bagged his first goal for the Reds in a 2-1 victory at Mansfield Town on Sunday. Only time will tell whether or not Sturridge is a success at Liverpool, but the change in scenery—he could barely get a game in Chelsea's crowded squad—must be doing the young Englishman some good.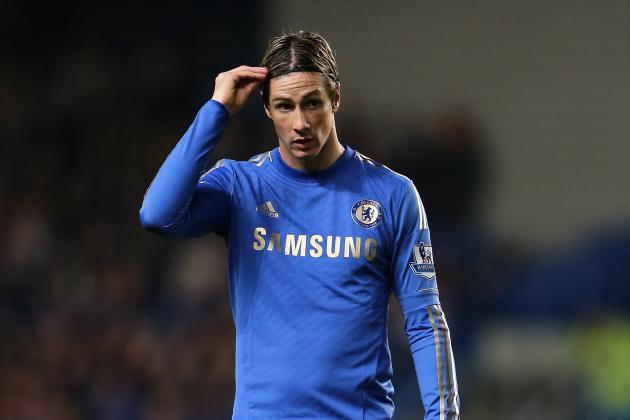 Ian Walton/Getty Images

The facts speak for themselves.
Fernando "El Niño" Torres, who cost £50 million, needed 14 games to open his scoring account with Chelsea.
Demba Ba, who cost £7.5 million, needed less than one half.
Clearly, we should believe Rafa Benitez when he says El Niño is glad Chelsea signed the Senegalese forward (via The Sun). This can only end well.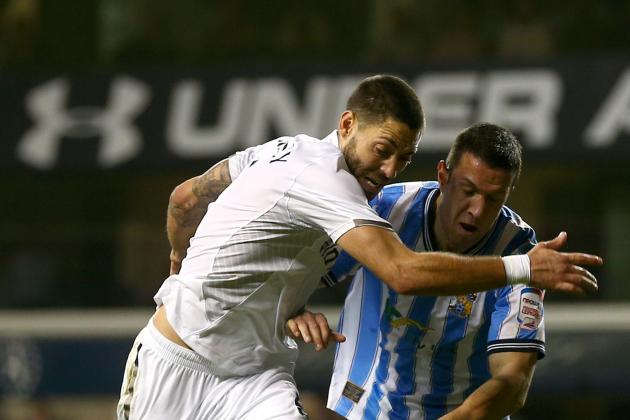 Clive Rose/Getty Images

American Clint Dempsey scored twice on Saturday as Spurs beat Coventry City 3-0 at White Hart Lane. That takes Dempsey's total to three goals in 2013.
The first half of the season saw Dempsey struggle at times to fit into Tottenham's crowded midfield. Perhaps 2013 will see him shine down the stretch.