Ravens 2013 Mock Draft: The Smartest Pick Baltimore Can Make at Every Spot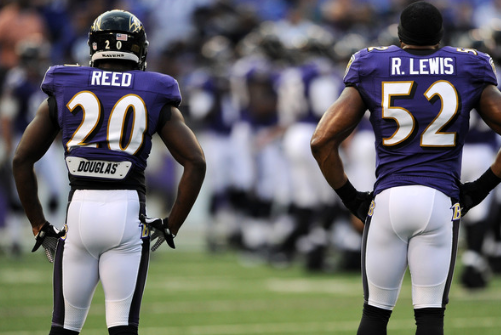 It's hard to plan for the offseason while you're still smack dab in the middle of an emotional playoff "ride" as Ray Lewis likes to call it. The Ravens and their fans are certainly feeling great after an impressive win over the Indianapolis Colts on Sunday, but that all could change in less than seven days when Baltimore meets Denver in the Mile-High City.
If the Ravens manage to continue their playoff run, it won't delay the activity going on in the front office of M & T Bank Stadium. The scouts will be sent out, there will be hours of film to scrutinize, interviews to conduct and comprehensive research done on every 21-24 year old that would make the FBI jealous.
The NFL draft has become the most cost effective way for NFL franchises to build and maintain their brand. The amount of time, research and money that each team invests in a draft pick is well into the tens of millions of dollars. Everyone is looking to add the pieces that will help lead their team to the promised land.
The draft strategies of NFL teams vary. The Ravens' strategy in the past has been to take the best player available, and they have stocked some talent in key positions. However, Baltimore has shown that there are certainly some areas that could use some reinforcements from the college ranks.
Sure, it's impossible for a team to plan for a full seven rounds of draft picks, but given Baltimore's areas of need, the Ravens can plan for who they want and who might be available in their draft position. Here's my 2013 Baltimore Ravens' draft and the smartest pick at each spot.
Begin Slideshow

»
Mike Zarrilli/Getty Images

The most obvious area of concern for Baltimore has been the offensive line. Though quarterback Joe Flacco is athletic enough to make plays outside the pocket, his most consistent production comes when he can check down within a decent pocket.
Baltimore's losses this year came in games where it was beaten at the line of scrimmage. An inability to establish a good running game will always hurt the passing attack. Despite the Ravens having one of the best running backs in the game, Ray Rice can be contained if there aren't any holes to run through.
The 2013 draft is very deep on the offensive line, and that is where Baltimore needs to start. The top players in the draft this year might very well be offensive tackles Luke Joeckel and Jake Matthews. Both will be long gone before Baltimore's 23rd selection, but prospects Eric Fisher (Central Michigan) at left tackle or Lane Johnson (Oklahoma) at right tackle are talented with huge upside.
My pick would be Barrett Jones from Alabama. Jones would fit best at center but can play any position on the offensive line. Listed at 6'5" and 311 pounds, Jones started for four years at Alabama, playing guard his freshman and sophomore year, tackle his junior year and center as a senior.
With his versatility and experience playing for a big-time program, I think that Jones would be a great fit with the Ravens.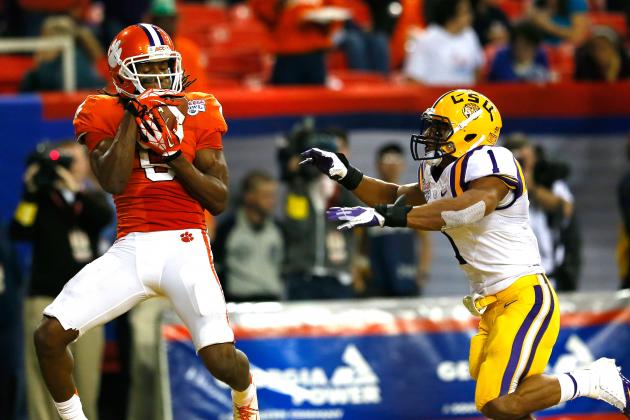 Kevin C. Cox/Getty Images

With the superb game that Anquan Boldin dropped on Sunday against the Colts, he reminded us that he can still play, but Baltimore needs some help in the receiving corps. Jacoby Jones, Tandon Doss and Deonte Thompson aren't enough to put fear into any secondary. There are plenty of solid receiving options here for Baltimore, the most intriguing of which is Clemson playmaker DeAndre Hopkins.
Hopkins emerged as Clemson's No. 1 receiver with 69 catches for 1,214 yards and 16 touchdowns. He can fly but also runs solid routes and has good hands. Another legitimate deep threat would take a lot of heat off of Torrey Smith and give Joe Flacco an additional reliable target.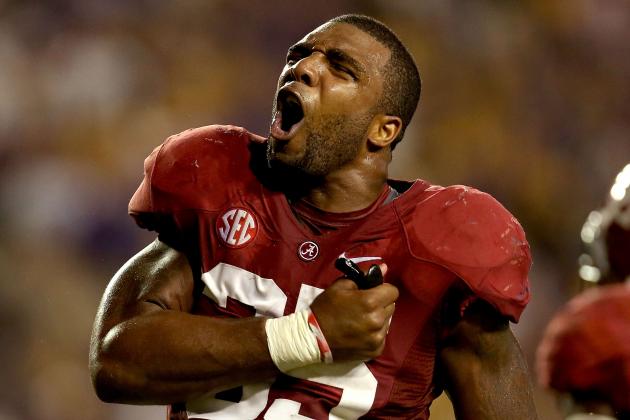 Matthew Stockman/Getty Images

Nico Johnson's stock has fallen over the past 18 months. With Alabama rotating linebackers in and out, his statistics hardly jump at you. Make no mistake though, Johnson is a stud in the middle. He is terrific against the run but needs to improve in pass coverage.
He might not be available this deep in the draft, but if he is on the board, the Ravens should snatch him. Any time you have a chance to pick up a player from a dominant defensive SEC team it's a safe pick.
Johnson is 6'3" and 245 pounds with good lateral speed. He was considered a first-round talent at one time but has been overshadowed by the system that he plays in.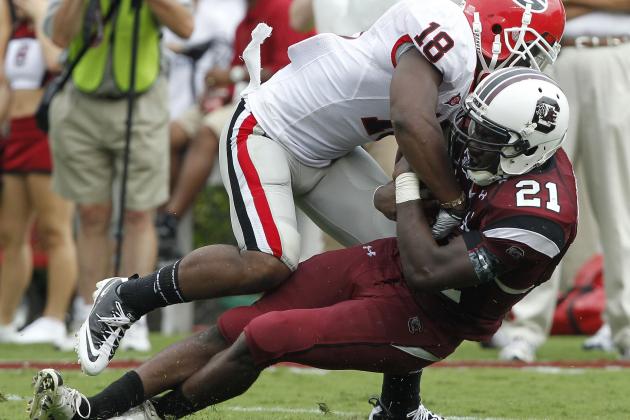 Mike Zarrilli/Getty Images

Bacarri Rambo is literally described as first-round talent that will drop to the second day because of off-the-field issues. A structured, regimented locker room will certainly keep that in check if the Ravens welcome Rambo into the fold.
Cool name aside, Rambo's character issues might scare the Ravens off if he hasn't been able to reform himself. He is an aggressive player who plays the ball-hawking style of the man he could replace in Ed Reed. In three years as a starter, Rambo has 13 interceptions.
Rambo is 6'0" and 218 pounds, a heavy hitter and also has a great nose for the ball that puts him in the middle of every play.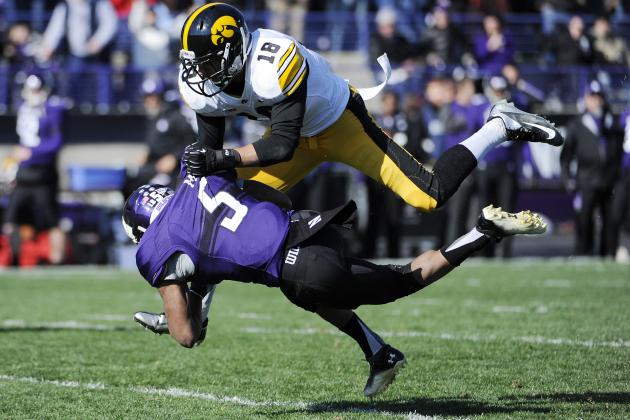 David Banks/Getty Images

Micah Hyde has been projected to go anywhere from Round 3 to Round 5, so it's wishful thinking to project him this late. Though he wasn't matched up against elite receivers in the Big 10 this year, Hyde excelled against his competition.
He has good size and above-average speed and is a sure tackler. At 6'1" and 185 pounds he might need to add some more muscle to play at the next level, but his instincts could get him on the field. He had an off-field incident that might raise some eyebrows, but the Ravens would be lucky to have Hyde if he falls this deep.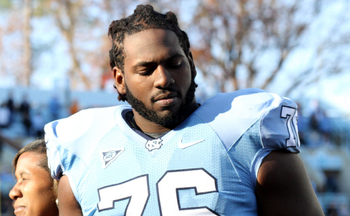 goheels.com
Projected to go anywhere from Round 5 to Round 7, Travis Bond would be a steal for the Ravens if he fell to them in the sixth round. The massive North Carolina guard stands 6'7" and is 330 pounds. He is a terrific run-blocker and can definitely help an inconsistent group on Baltimore's offensive front.
Earning honorable mention All-ACC honors for his senior season, Bond wasn't spectacular but was consistently good and could excel at the next level.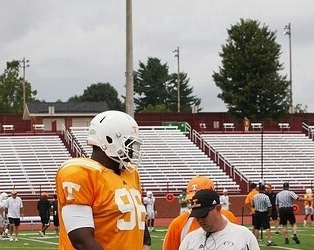 kegsneggsblog.com
What could be considered an optimistic project pick, Daniel McCullers is literally a mountain of a man. He is a raw prospect, but given his size, he could be a huge presence (literally) at nose tackle for Baltimore.
Chances are that McCullers could return for his senior season, but as a draft-eligible player he will generate a lot of interest because of his enormous (pun also intended) upside.