WrestleMania 29: 5 Returning Stars Who Could Lead a Team Against the Shield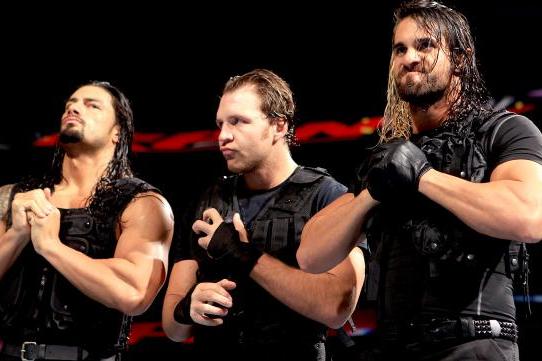 Source: WWE.com
It's the new year and WrestleMania season will soon be kicking off with the Royal Rumble at the end of the month.

There has been much speculation about where stars like Cena, Punk, Undertaker and The Rock will end up on the card at the show of shows.

All too overlooked are The Shield, three stars which look to have an incredibly bright future in the WWE.

I recently wrote an article about how WrestleMania 29 may feature too many high profile part-time stars, but the perfect way to quell that is to use those stars to bring attention to younger talent.

The following is a list consisting of different ways returning and part-time stars could be used to really put The Shield on the map.

Some of them are a little unlikely, but in the WrestleMania season, it's important that the stars of the future aren't forgotten.
Begin Slideshow

»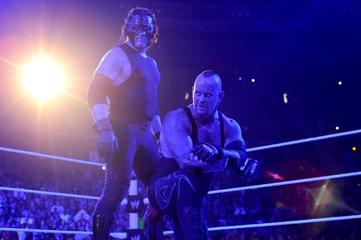 Source: WWE.com
The Undertaker's last four WrestleMania matches have all been instant classics, but a little change of pace may be nice.

The match would be easy enough to book; after Kane inevitably breaks up with Daniel Bryan, The Shield could attack him continuously until he enlists the help of his big brother.

The only problem with this scenario is that we know that The Undertaker and Kane would be victorious, but the beauty is that The Shield can lose and still be made men.

Reigns, Rollins and Ambrose's status would be instantly elevated just by sharing a ring with The Undertaker at WrestleMania, not to mention it would give Kane something meaningful to do.

Realistically, WWE are going to opt to have Undertaker compete in another one-on-one match, which will probably follow the trend and be a great match, but having a Brothers of Destruction face The Shield is an absolutely viable alternative.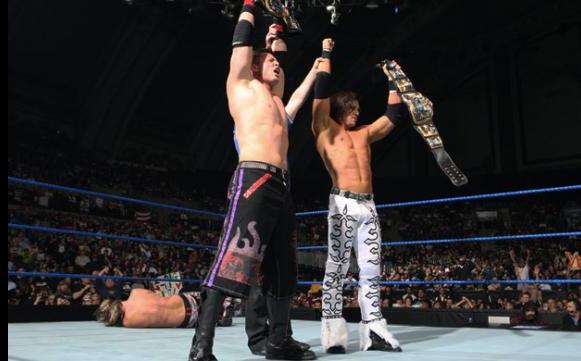 Source: WWE.com
It's almost inevitable that John Morrison will return to the WWE, so let's just say for argument's sake that he did so in the next few months.

Having The Shield face this trio would serve three purposes.

Firstly, it could be an exciting way to bring John Morrison back into WWE, and seeing him team with Miz as a face team would produce some great moments.

Secondly, having Miz and Del Rio feud with The Shield (and team with a returning John Morrison) would strongly substantiate both of their babyface turns.

Although Miz has made a clean transition to babyface, WWE's direction with Del Rio isn't particularly clear at this point. The Shield can help that.

Thirdly, it would be a great showcase for six talented young stars, which is what WWE needs to do at every opportunity it gets.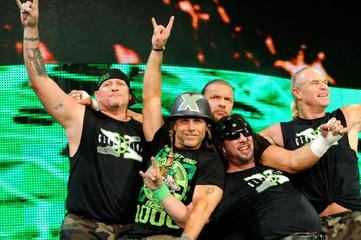 Source: WWE.com
Every time the New Age Outlaws come back for a brief appearance, whether it be Road Dogg's surprise entry into last year's Royal Rumble or their promo on Raw 1000, the former five-time tag team champions of the world receive a warm welcome.

Billy Gunn and Road Dogg are both currently under contract as WWE agents, and would surely be interested in one last WrestleMania moment.

Despite crowds chanting "you still got it" at the New Age Outlaws, just in case that's not true, having them team with Triple H can mask any ring rust the two former superstars may have.

The WrestleMania match itself would be fun, but there would be real gold to be struck in the buildup.

The Shield would surely have a lot to say about the various 'injustices' the group have committed in their history, which would be an entertaining clash with DX's "rebellious" attitude.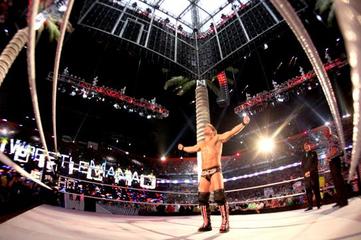 Source: WWE.com
Chris Jericho was recently seen trading tweets with Seth Rollins on Twitter. It could just be Jericho having some fun, or it could be foreshadowing a feud with The Shield.

Of course, Jericho can't take on the collective on his own, so it makes sense that he'd enlist help from former friends and tag team partners.

Christian and Jericho had a fun run as tag team champions back in 2002, and with Christian set to return in the next month, it would be the perfect time to see the two veterans reform as a team.

It's possible that Big Show will carry the world heavyweight championship into WrestleMania 29, but if he doesn't he could make a post-championship-reign babyface turn help out Jericho, with whom he brought prestige back to the tag team titles in 2009 as JeriShow.

Edge would be the best person to round out the team, having won tag championships with both men, but he's retired now, and Big Show will definitely do.

This unlikely trio of ring veterans would be a great contrast to the trio of up-and-coming stars, and would surely deliver as a match on the grandest stage of them all.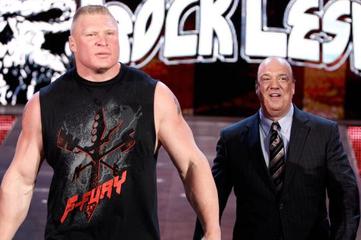 Source: WWE.com
Okay, so this one is a little out of left field, and most probably won't happen, but it would have such incredible potential if it did.

There is a lot of speculation that CM Punk may end up leading The Shield, but what if they went the opposite direction with it?

The Shield could attack Punk after a valiant loss to The Rock; all it would take is for Punk to drop one promo to make the change from heel to babyface.

But of course, Punk can't take The Shield on his own, so team him up with Brock Lesnar, the other Paul Heyman guy.
A returning Brock Lesnar would still be hot after his victory over Triple H, and he's such a badass that fans would cheer him if he's booked against the right heel(s).

Not only would it be amazing to see Punk and Lesnar team together, it would be a far more interesting use of Lesnar than having him face Triple H again, and most importantly, it could make the careers of the three young stars who call themselves The Shield.

Granted, it could be argued that CM Punk absolutely needs to be in a high-profile singles match at WrestleMania, and there is validity to that argument.

However, with enough time and the right stipulation, this match could steal the show, just like The Shield's match did at TLC.