Women's MMA: Ranking the Top 10 Fighters in Each Division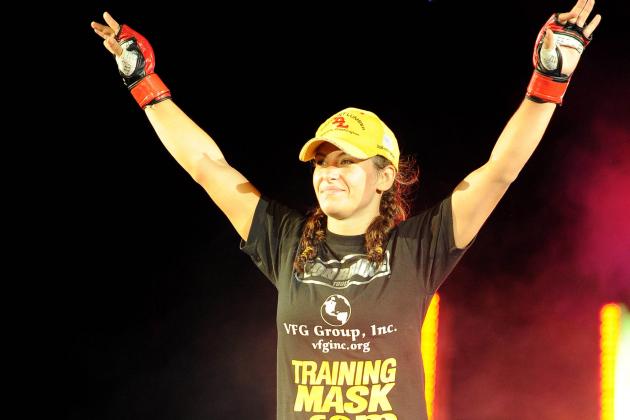 Jayne Kamin-Oncea-USA TODAY Sports

Not often discussed in the world of MMA are the rankings in female MMA, despite the fact that the sport's popularity is skyrocketing.
With the inclusion of Ronda Rousey and Liz Carmouche at UFC 157 and the increasing interest in Invicta FC, it is time to start ranking these female pros by their weight divisions.
Here are the top 10 women in the featherweight, bantamweight, flyweight, strawweight and atomweight divisions.
Begin Slideshow

»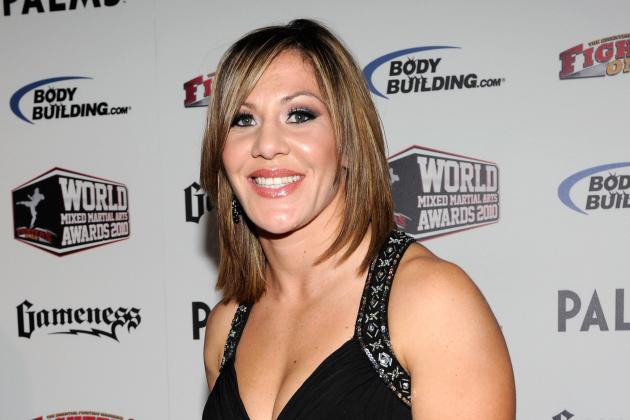 Ethan Miller/Getty Images

1. Cristiane "Cyborg" Santos
2. Marloes Coenen
3. Ediane Gomes
4. Julia Budd
5. Elaina Maxwell
6. Milana Dudieva
7. Germaine de Randamie
8. Romy Ruyssen
9. Hiroko Yamanaka
10. Amanda Lucas
Although Cristiane "Cyborg" Santos is on the sideline after failing a drug test, it is hard to argue that she is and was the best featherweight fighter in the world. Her striking alone put fear in the minds of any lady that stepped in the cage with her.
After her, it is a mad scramble to grab a top-10 position.
Former Strikeforce champion Marloes Coenen grabs the second spot, as her only recent losses are to Santos and bantamweight Miesha Tate. Other than that, she has been dynamite.
After the first two, some notable spots are Ediane Gomes in the third position, Julia Budd in the fourth position and Hiroko Yamanaka at the ninth spot.
Gomes was victorious at the last Invicta FC, where she defeated Yamanaka pretty handily. Since Gomes lost to Ronda Rousey, she has rattled off huge wins over Leslie Smith, Katalina Malungahu and Yamanaka.
Budd is a real dark horse in the division. Her only losses are to Rousey and Amanda Nunes, while she has shown vast improvements in her all-around game in her four wins.
As for the rest, the most notable name is Amanda Lucas, daughter of famous filmmaker George Lucas. She has looked great in her fights overseas, but her ranking would benefit from fighting better talent in the US.
Jayne Kamin-Oncea-USA TODAY Sports

1. Ronda Rousey
2. Miesha Tate
3. Sara McMann
4. Sarah Kaufman
5. Alexis Davis
6. Liz Carmouche
7. Cat Zingano
8. Shayna Baszler
9. Sarah D'Alelio
10. Amanda Nunes
Bantamweight is probably the most popular female MMA division, boasting the most talent. It's headed by the current UFC Women's Champion Ronda Rousey, whose armbar arsenal has led her to an undefeated record.
Following Rousey is a former nemesis in Miesha Tate and a future one in Sara McMann. Both have used superior wrestling skills to earn their spots and beat some tough competition.
Rousey's UFC opponent, Liz Carmouche, comes in at the sixth spot behind Canadians Sarah Kaufman and Alexis Davis. A win over Rousey will shoot Carmouche all the way up the rankings.
Filling out the top 10 are some underrated and overlooked fighters. Cat Zingano looks to be the next big thing at 135, while Sarah D'Alelio has quietly beat some tough opponents with her solid submission grappling skills.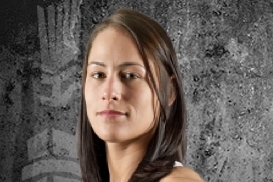 MMAweekly
1. Jessica Eye
2. Rosi Sexton
3. Vanessa Porto
4. Barb Honchak
5. Zoila Gurgel
6. Sheila Gaff
7. Michelle Ould
8. Aisling Daly
9. Munah Holland
10. Marianna Kheyfets
The women's flyweight division is really starting to add some depth and find some stars lately, courtesy of Bellator and Invicta. Arguably, the top star right now is Jessica Eye, whose recent quick submission of fifth-ranked Zoila Gurgel sent a message to the rest of the division.
Also, it was announced at Invicta 4 that No. 3 and No. 4, Vanessa Porto and Barb Honchak, respectively, will fight for the inaugural Invicta Flyweight Championship. Both women have proved they are among the best at the weight class in their recent fights, so that should be a good one.
Bellator champ Gurgel finds herself at the fifth spot from her quick loss to Eye, while rising star Michelle Ould is at No. 7.
With the sporadic nature that women's rankings can have in one weekend, these ladies could end up at any spot in the divisional rankings at any time.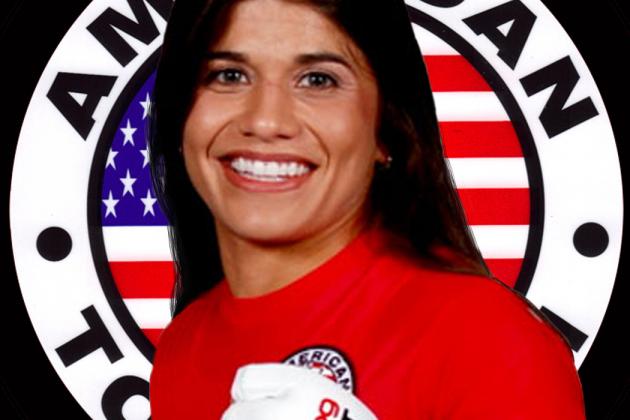 mmafloridafighter.com
1. Jessica Aguilar
2. Megumi Fujii
3. Carla Esparza
4. Ayaka Hamasaki
5. Joanne Calderwood
6. Felice Herrig
7. Katja Kankaanpaa
8. Seo Hee Ham
9. Mei Yamaguchi
10. Tecia Torres
The strawweight division is very international in flavor, as the United States, Japan, Scotland, Finland and South Korea are all represented in the rankings.
Top dog is Jessica Aguilar, whose victory over longtime queen of the division Megumi Fujii in Bellator shot her name to the top of the rankings. Fujii only fell to the second spot.
Newly crowned Invicta champion Carla Esparza takes the third spot, while her close friend Felice Herrig settles in at the sixth spot as she prepares for a career in Bellator.
Brutal Scottish striker Joanne Calderwood slugged her way to the fifth spot in the rankings. I would not be surprised if she gets the first crack at Esparza for her Invicta title.
Lastly, another face we saw at Invicta this weekend was Tecia Torres, who lived up to her "Tiny Tornado" nickname. She looks to be a skilled fighter, and if she continues to win, she will move up from her current spot at No. 10.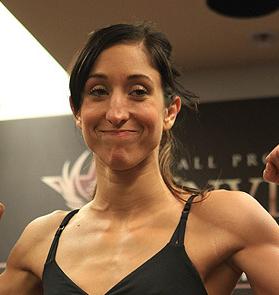 sherdog.com
1. Jessica Penne
2. Naho Sugiyama
3. Michelle Waterson
4. Lisa Ellis
5. Cassie Rodish
6. Lacey Schuckman
7. Stephanie Frausto
8. Amy Davis
9. Nicdali Calanoc-Rivera
10. Kikuyo Ishikawa
Atomweight is the toughest division to rank because there are not that many established fighters in the division.
However, Jessica Penne is the outright No. 1, as she is the champion in Invicta and dethroned former top dog Naho Sugiyama to win the title.
After them, "The Karate Hottie" Michelle Waterson grabs the third spot, as her win over sixth-ranked Lacey Schuckman in Waterson's last outing showed her overall improvement.
Winner over the weekend Cassie Rodish (No. 5) impressively defeated seventh -ranked Stephanie Frausto to catapult Rodish up the rankings. She used punches and elbows to force a stoppage against Frausto, the sister of Zoila Gurgel.
As for the rest of the rankings, until there are more fights that can sort out the bunch, we must work with the ladies who have had the most experience against top-level fighters. That is how the rest of this ranking is filed out.
Jessicas must be tough, because three of the divisions (flyweight, strawweight and atomweight) are topped by women with that name (Jessica Eye, Aguilar and Penne).