Most Damaging Injuries to NBA Teams in 2012-13 Season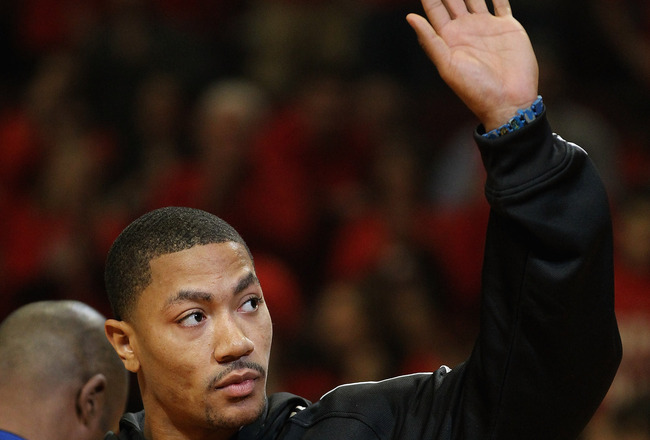 Will we be seeing Derrick Rose soon?
Jonathan Daniel/Getty Images
There have been some key injuries which have dramatically affected certain NBA teams in the 2012-13 season.
The Indiana Pacers and Chicago Bulls have been doing well without their stars. The Washington Wizards, New Orleans Hornets and Philadelphia 76ers haven't been as fortunate.
Sometimes the loss of a key player completely disables a team. Other times, the remaining players step up. These 10 teams have suffered losses to important players, and they have all felt the effects to some degree.
Boston Celtics: Avery Bradley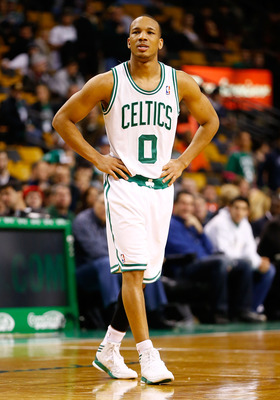 Can Avery Bradley remedy Boston's defensive woes?
Jared Wickerham/Getty Images
Avery Bradley suffered a separated shoulder last season which required surgery in May. He is a game-changing defensive talent, and the Celtics went from being one of the best defensive teams in the league to 21st, struggling badly without their defensive-minded shooting guard.
Bradley made his return on Jan. 2 and played 20 minutes in Boston's loss to the Memphis Grizzlies. The 22-year-old earned his stripes last season and had the Celtics looking like a legitimate threat to win the Eastern Conference, but they fell short to the Miami Heat in the Eastern Conference Finals, losing in seven games without Bradley.
The thought in Beantown is that once Bradley shakes the rust, the C's can return to form and make a surge in the Eastern Conference standings. If the playoffs started today, the C's would be watching from home.
But with Bradley healthy and wrecking havoc in the backcourt, they should be able to make a run in the latter half of the season.
Chicago Bulls: Derrick Rose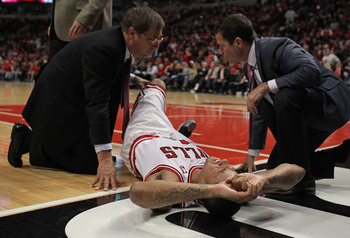 The worst sight of the season for Bulls fans in 2011-12.
Jonathan Daniel/Getty Images
The Chicago Bulls have the most notable of all the injuries in this slideshow. They've been playing without the 2010-11 NBA MVP Derrick Rose and have done remarkably well without their marquee talent.
The Bulls just defeated the Miami Heat in AmericaAirlinesArena on Jan. 4, and the thought around the league is that once Rose returns, the Bulls could be among the favorites in the Eastern Conference.
Rose's dominance creates not only shots for himself, but he makes the entire Bulls offense flow better. They will no longer have to run their offense through Joakim Noah (who has done a remarkable job, averaging 4.4 assists per game), and they will have a closer to go to when the game is on the line.
Rose's isolation abilities enable the Bulls to close quarters and games much stronger, and they've done OK without him. But they can do great with him.
Cleveland Cavaliers: Kyrie Irving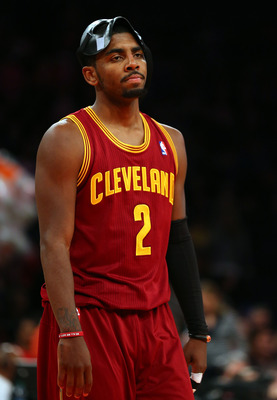 Kyrie Irving has broken his jaw and his finger this year.
Elsa/Getty Images
The Cleveland Cavaliers won only two of nine game without Kyrie Irving. They weren't doing particularly well before Irving's injuries with just a 2-8 record, but his injury prevented the Cavs from having any chance at making a run this year in the East.
The Cavs need more talent surrounding Irving, but he should help the Cavaliers attract some free agents this summer, as Jason McIntyre of The Big Lead wrote.
It's hard to say that Irving's injury crippled the Cavs, but it is one of the more notable injuries in the NBA this season. His fractured finger made it difficult for the Cavaliers to be anything but fractured.
Perhaps things will get better for the Cavs with a healthy Irving, as they sit at just 8-27 this season.
Dallas Mavericks: Dirk Nowitzki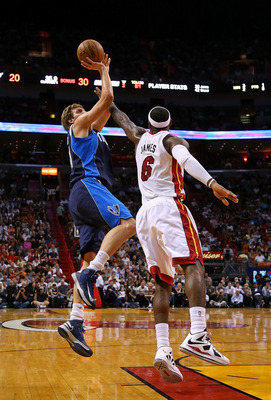 Dirk Nowitzki had his best game of the year so far against King James and the Heat.
Mike Ehrmann/Getty Images
Dirk Nowitzki finally made his return to the court on Dec. 23 following an injury to his right knee.
The Mavericks went 12-15 without their star forward, and the sad reality is that they've been worse since he returned, winning just one of their six games since he made his way back onto the court.
Nowitzki hasn't been himself since returning, averaging just 10 points per game, but he showed flashes of his former self in their 10-point loss to the Miami Heat on Jan. 2, scoring 19 points on 7-of-15 shooting.
The Mavs have had a pleasant surprise in the emergence of O.J. Mayo, and they could position themselves for a run in the second two-thirds of the season. At just 13-21, though, they have their work cut out for them.
This isn't the same contending team that won the title in 2010-11.
Indiana Pacers: Danny Granger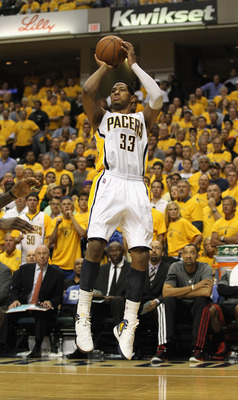 How much better can the Pacers be with Danny Granger back?
Jonathan Daniel/Getty Images
The 20-14 Indiana Pacers have been surging of late, without Danny Granger. As winners of seven of their last 10 games, fans in Indy have to be wondering how much better the team will be when they get their one-time All-Star back.
Paul George has been very strong in Granger's absence, but with two great players manning the wing, the Pacers could be even better. They lead the Central Division by a half game over the Chicago Bulls, and Granger is not going to be back for quite some time.
Pacers coach Frank Vogel told Curt Cavin of the Indy Star (subscription required) that Granger is still "a long ways away" but said the injury "doesn't really change how I think."
Granger is finally off crutches, according to Tom Lewis of SB Nation, but that doesn't indicate that his return will be any sooner than early February. Ideally, the Pacers would have liked to put some more distance between themselves and the Bulls before Derrick Rose returns.
Granger and Rose are likely to return around the same time as both teams gear up for a run to win the Central Division.
Golden State Warriors: Andrew Bogut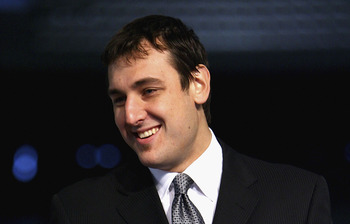 Andrew Bogut is confident he will return this season.
Robert Prezioso/Getty Images
Australian news source The Daily Telegraph reported that Andrew Bogut is confident he will return later this season.
"I'll definitely play this season...it's just a matter of when," Bogut told the Telegraph.
The Warriors have been just fine without Bogut, who has been recovering from microfracture surgery that he had on his ankle, but they could be even better with Bogut aboard.
His shot-blocking ability would fortify the Warriors defense and give them another presence in the paint to supplement the brilliance that David Lee has already shown this season. The Warriors are having a great season at 22-10.
Bogut was obtained for Monta Ellis last season because the Warriors needed some interior help and because Ellis was a redundancy with Stephen Curry in the backcourt.
Klay Thompson has stepped in to fill Ellis' shoes, and when they get Bogut back, they could be even more dangerous than they already are.
Los Angeles Lakers: Steve Nash and Pau Gasol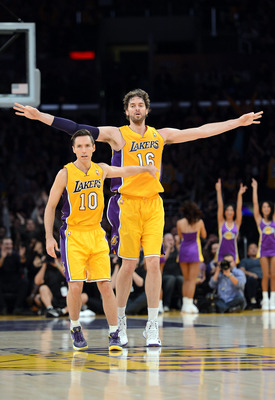 Both Steve Nash and Pau Gasol are healthy for now, or so it seems.
Harry How/Getty Images
The Lakers in no uncertain terms have been the most disappointing team in the NBA this season. But injuries have had a large part in that, and Steve Nash missed a month-and-a-half with a fractured leg.
Further injuries to Pau Gasol didn't help. Gasol dealt with knee tendonitis, and his recent poor play suggests that it might not be an issue that has been completely resolved. Even so, I wrote on Dec. 17 prior to his return that a healthy Gasol couldn't even fix what was wrong in Laker land.
Gasol has averaged just about 11 points per game since returning, and the trade rumors surrounding him have settled down. That's only because no one wants him, according to Steve Kyler of Hoopsworld.
The Lakers are finally all healthy (if Gasol can indeed be said to have recovered), but they've still lost three of their last four games. It doesn't appear that they'll gel to be the premier team that most anticipated they would be with four future Hall of Famers.
New Orleans Hornets: Eric Gordon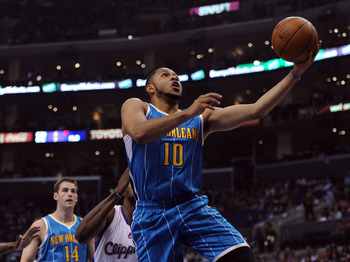 The Hornets might regret signing Eric Gordon.
Harry How/Getty Images
Eric Gordon finally returned from a knee injury on Dec. 29 after missing the first 29 games of the season. The Hornets struggled badly without their star shooting guard, and Dave Leonardis of B/R weighed the pros and cons of whether the Hornets should keep or trade Gordon.
Leonardis speculated that the Hornets could form a great core for the future with a healthy Gordon, Ryan Anderson and Anthony Davis due to Gordon's immense scoring talents, which at one point rendered him a future All-Star.
But the Hornets were 7-23 without Gordon and have won just one of the two games in which he has played since returning (he sat out the third game because it was the second of a back-to-back).
New Orleans may have a bright future, but the present is pretty bleak, and until Gordon returns fully to form, it may continue to be. The Hornets are positioning themselves for another high lottery pick in what could potentially be a very good 2013 NBA draft.
If they land a top-three pick, expect them to add a premier center like Nerlens Noel or Cody Zeller to play alongside power forward Anthony Davis.
Gordon's health is key, though. If he can return to form and start playing well, the possibilities of trading him open up a lot of options for the Hornets, particularly since they feel Austin Rivers could potentially be the shooting guard of the future.
Greivis Vasquez has been impressive at the point, and keeping Gordon may not be in their best interests since vast interest was expressed in Gordon last season.
Philadelphia 76ers: Andrew Bynum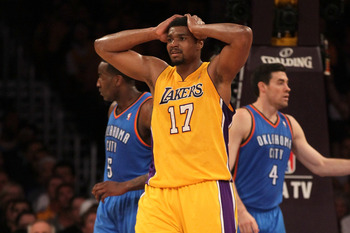 Newly acquired Andrew Bynum has yet to play in Philly.
Stephen Dunn/Getty Images
A lot of analysts pegged the 76ers as a sleeper team in the Eastern Conference when they acquired Andrew Bynum in the four-team deal that sent Dwight Howard to the Lakers this summer.
In Bynum, the Sixers acquired the second-best center in the league, and they only lost Andre Iguodala, Nikola Vucevic, Maurice Harkless and a protected first-round pick in 2013 to do it.
Bynum's knee, however, has prevented the Sixers from ascending to the heights that they potentially could have. The Sixers are just 15-20 despite the brilliant play of Jrue Holiday and the continued improvement of Evan Turner. It has to be thought that they could be well above .500 with Bynum.
Bynum vowed to return this season and told ESPN the bone bruises and swelling in his knee are gone. Bynum said the "mechanical issues" in his knee will take a month or two to be resolved.
Can the Sixers make a late-season playoff push with a healthy Bynum?
They've dropped seven of their last 10 games, so without Bynum's quick recovery, they may find themselves in the lottery.
Washington Wizards: John Wall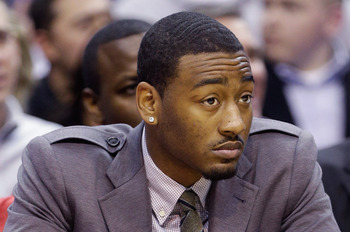 The Wizards have been painful to watch without John Wall, and he agrees.
Rob Carr/Getty Images
John Wall finally returned to practice on Thursday (Jan. 3), according to the official Washington Wizards Twitter page:
Wall and Ariza return to practice, Price takes part in non-contact drills. Ariza closest to return, could be in next few days

— Washington Wizards (@WashWizards) January 3, 2013
His return couldn't come soon enough for the Wizards, who have been the league's worst team at 4-27.
As to whether or not Wall will be enough to right the ship, it's rather doubtful. The Wizards have too many problems.
Unless John Wall's presence manages to greatly enhance the play of Bradley Beal and Co., the Wizards will not be much more than a team that manages to win a third or so of their games.
Last season, the Wizards finished 20-46 (.303), and their team isn't dramatically better than it was last year with a healthy Wall. They did win eight of their last 10 to close the 2011-12 season, though, so there is some reason for hope that they can be a better team with a healthy Wall.
Wizards fans are just hoping for a team worth watching so they don't have to pay people to take their tickets.
Keep Reading