La Liga's Top 10 Defensive Midfielders This Season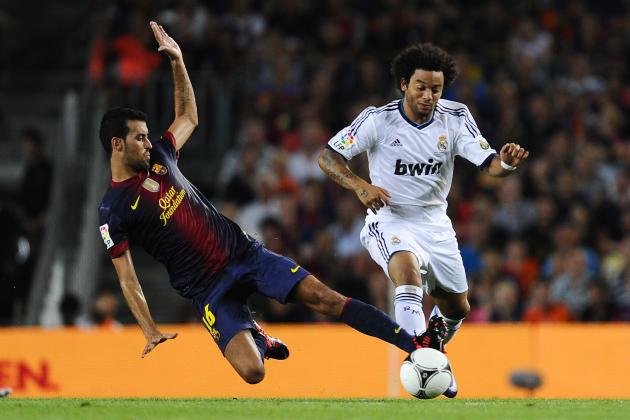 David Ramos/Getty Images

There may not be a league more blessed with defensive midfield talent in all of football than La Liga.
Many of the great holders from the current and recent generations have spent pivotal periods of their careers in Spain's Primera Division. This season has especially highlighted that fact with some elite play at the position from many teams around the league, most not even near the level of Barcelona or Real Madrid.
In continuing with Bleacher Report's La Liga midseason review, let's take a look at who Spain's best defensive midfielders have been so far this season.
Honorable mentions go to Rayo Vallecano's Javi Fuego, Levante's Pape Diop and Deportivo's Alex Bergantiños who nearly found a place on this list, but just missed out.
Note: All statistics taken from WhoScored.com.
Begin Slideshow

»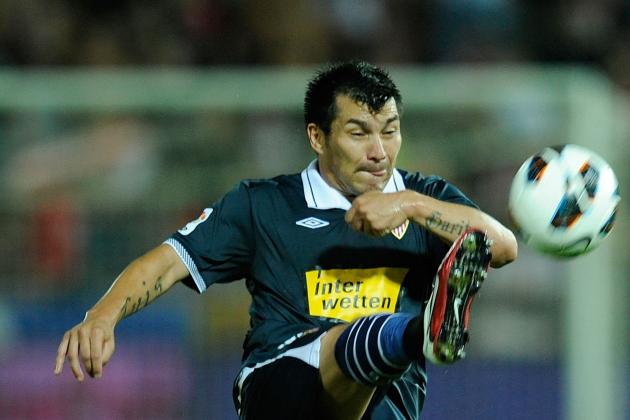 Denis Doyle/Getty Images

Gary Medel is as famous for his off-the-pitch antics as for his footballing ability, but there is no denying his skills as a player.
He has a well-earned reputation as a risky and even dangerous player, but that is just inherent with the Chilean's style of play. The short-statured midfielder is one of the true bruisers in La Liga and loves to challenge opponents.
It was that aggressive play that encouraged Cesc Fabregas to flop and earned him a red card in Sevilla's match against Barcelona. (At least the league later acknowledged that the ref made a mistake in sending him off.)
The 25-year-old is known for physical defensive play, but he is actually a better forward mover than many give him credit for.
Medel is one of the best passing holders in Spain and creates a lot of chances with his long balls, proving that there is more to him than being a tough, challenging midfielder.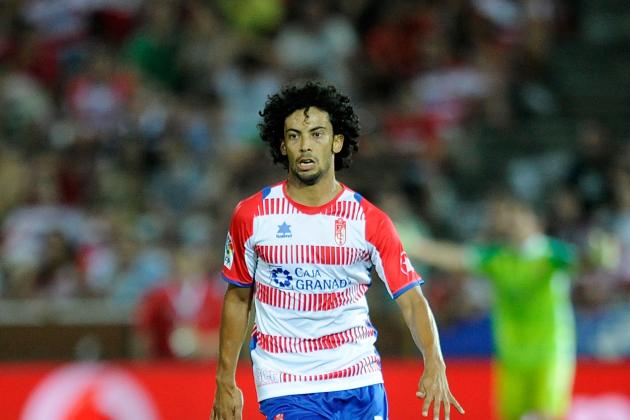 Denis Doyle/Getty Images

When Iriney moved to Granada last summer, many Real Betis fans worried that the team would take a step back without their great enforcer.
Thankfully for Los Verdiblancos, Beñat has been in majestic form and the team is doing much better than expected.
Granada and its fans certainly never shed one tear for Betis' loss and have been thankful for Iriney since day one. The Brazilian has been the best tackling midfielder in La Liga to this point with 4.7 successful tackles made per game.
The 31-year-old is a very intelligent, focused and disciplined player who is working very hard to help a struggling defense and keep Granada in the first division.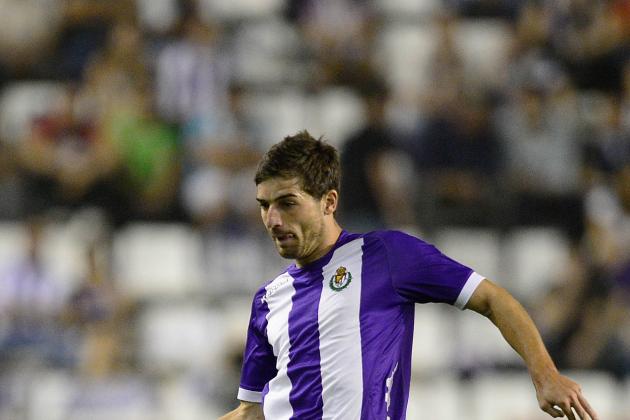 Gonzalo Arroyo Moreno/Getty Images

I know I am repeating a now widely acknowledged point, but it is truly shocking how deep the central midfield talent pool is for Spain right now.
Victor Perez is just another very talented Spanish midfielder who will likely never don the historic red shirt despite having a load of talent.
The 24-year-old was one of the few well-known Valladolid players coming into this season and he has help keep the team in the top-six battle all season with some often clinical work in midfield.
Among other holding midfielders, Perez is second in the league in tackles per game (4.6) and really loves to take his chances blocking shots and dispossessing opponents in the back half.
Many fans are still getting to know Valladolid a bit and I definitely encourage everyone to keep a close eye on Victor Perez.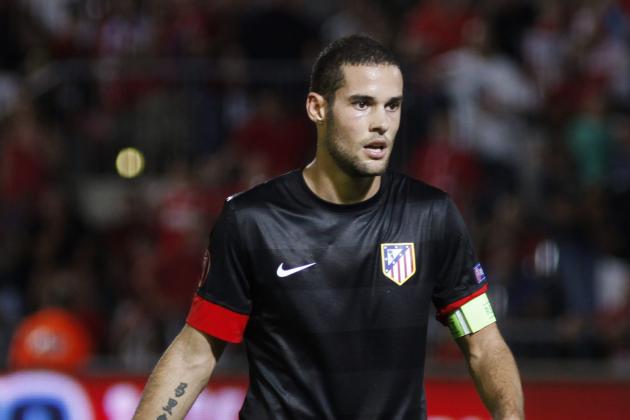 EuroFootball/Getty Images

When Mario Suarez's midfield partner Gabi was his age, he was shining for Real Zaragoza and had Atletico Madrid already planning how they were going to get their former academy star back.
Suarez is even better than Gabi was at 25 and is already nearing the same level of his older teammate.
This season the two Spaniards have formed the best defensive midfield pairing in La Liga and Suarez is well on his way to becoming one of the best in his position domestically.
Suarez has cemented the starting role now and has continued to improve every aspect of his game.
His reactive ability and physical advantages are now in full display, and he is now really starting to understand his role and how to become a better player.
Los Colchoneros are having a monster year and one major reason is the play of their central midfielders.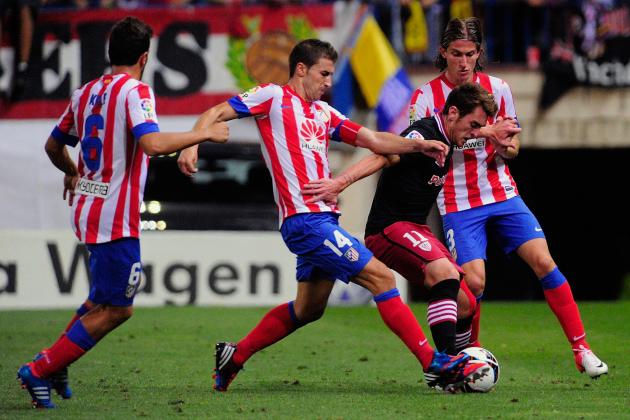 Gonzalo Arroyo Moreno/Getty Images

If Gabi had been born in almost any other country, his form over the last year or so would have him starting for his national team.
The tough veteran is nearing his prime years and it is clear that the Spaniard is now confident in his abilities and ready to lead Atleti to new heights.
The 29-year-old skipper is getting older, but is still not afraid to trust himself enough to go after opposing attackers and can take the ball from anyone one-on-one.
His tackling is elite and his passing is some of the best in the league.
Gabi's free kicks and passing in the front half gives a whole other side to his game and makes him one of the most important parts of Atletico Madrid's game.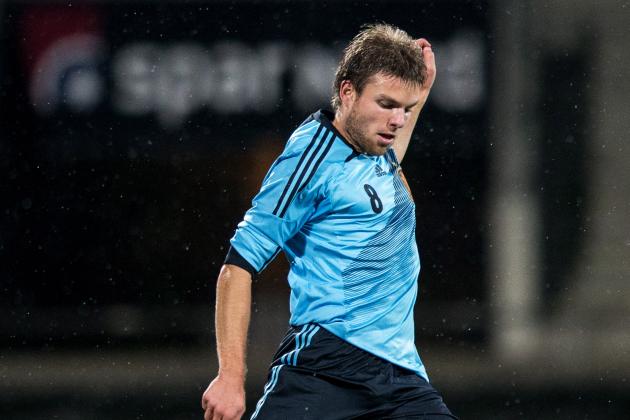 EuroFootball/Getty Images

Bleacher Report's Sam Tighe would probably tell you that Asier Illarramendi is the best young defensive midfielder in La Liga and he would not be wrong in saying so.
The 22-year-old Basque player has been truly fantastic this season and has helped turn Real Sociedad into a top-four contender.
The Spaniard is defensively sound and is one of the top enforcers in the league. He is a superb tackler and blocker and reads the game exceptionally well for such a young player.
Illarramendi is already fairly drawing comparisons to past La Real greats like Xabi Alonso and Mikel Arteta.
If he can keep this form and growth up, he will be battling for time with the national team pretty soon.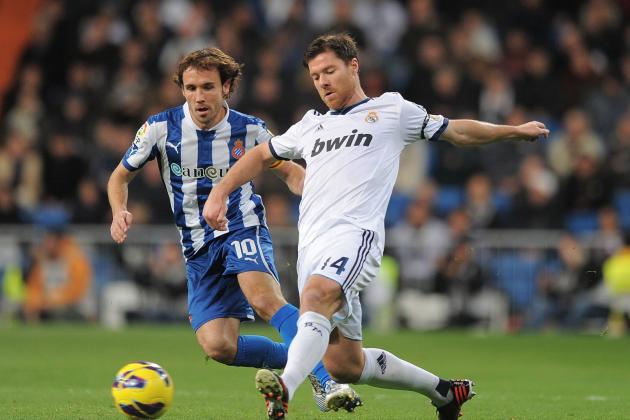 Denis Doyle/Getty Images

Whether Real Madrid are playing their great counterattacking game or dominating possession against a tight defense, no one is more vital to the team than Xabi Alonso.
The veteran drives the team and while he has suffered inconsistencies this season, he has still been one of the best players in the historic white jersey this season along with Cristiano Ronaldo.
Aside from Andrea Pirlo, there is not a more consistently world-class long-ball passer in football and there may not be a better first-touch mover on the counterattack than the great Spaniard.
The 31-year-old has enviable instincts, awareness and anticipatory skills.
He always seems to know where the opposing play is headed and is able to close down while simultaneously deciding where to move the ball when it is won.
Alonso is very much in his prime and Madridistas hope the rest of his midfield teammates will pick up their form and match him in time to win some silverware this season.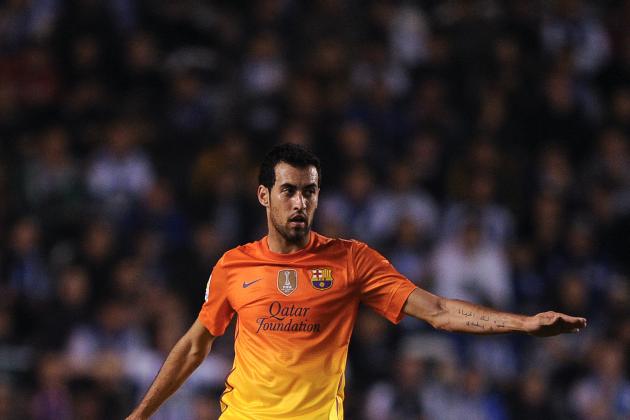 David Ramos/Getty Images

Numerous articles and videos have been written or created to show how phenomenal the vision, passing, distribution, footwork, reading of play, anticipation and technical skill of Sergio Busquets are.
Compared to other holding midfielders in football, no one else is as blessed as the decorated Barcelona star in those aspects of the game. No one else has the same unique blend of those skills.
He may not have the physical strength or presence of other enforcers like Javi Martinez, but Busquets is still as deadly a killer of momentum as any player of that mold.
Without him, Barcelona are not the same team; almost no one is more important to maintaining La Blaugrana's philosophy and continuing their success than their 24-year-old midfield genius.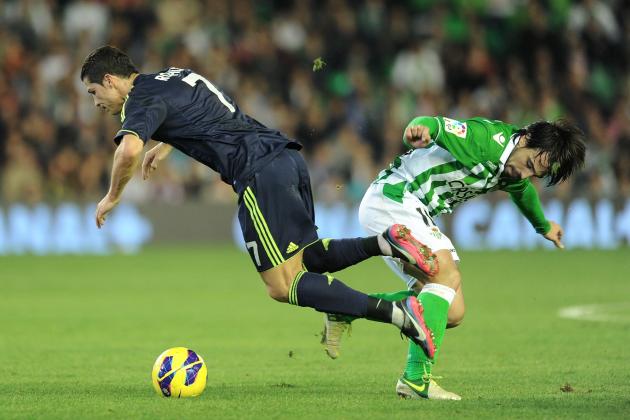 Denis Doyle/Getty Images

Beñat is perhaps the most well-rounded player on this list—which is really saying something considering the other players listed.
When it comes to midfield duties, the 25-year-old can simply do it all.
He can score or create goals in a variety of ways—from scoring on free kicks and long-range shots to tremendous long-range passing and creating goals from set pieces.
The Basque footballer can play the front or rear pivot position and his defensive skills are just as fantastic as his distribution and creation are going forward.
His four goals and five assists are tops among other defensive midfielders and his play is rightly getting noticed by fans and coaches alike, as evidenced by his recent selection for La Roja.
The Betis star has become one of Europe's top central midfielders over the last year and his form this season is the biggest reason Los Verdiblancos are fighting for a Champions League spot.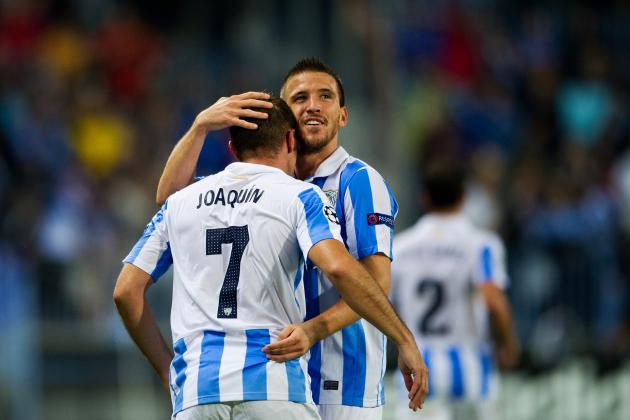 Jasper Juinen/Getty Images

For anyone to be the best defensive midfielder in a league with players like Sergio Busquets, Xabi Alonso and Beñat is extremely impressive.
For that player to be only 22 years old and all but written off just last season is incredible.
Ignacio Camacho has been the best holder in all of La Liga and most of his elite form has come without his great partner, Jeremy Toulalan. The young Spaniard has looked world class this term and has many Atletico Madrid fans regretting that the team shipped him off for not being good enough.
He leads all midfielders with 3.4 interceptions per game and is also top-five with his 3.8 tackles per game.
The youngster has created a wall in midfield that has given his center-backs freedom to venture forward without feeling exposed at the back. The defensive side of his game has been peerless, but his passing and distribution have also been top class.
If Toulalan can just stay healthy, his partnership with the reborn Camacho would be the best defensive midfield pairing in Spain.
Please also check out the other articles in this series:
Top 10 Full-backs in La Liga This Season
Top 10 Center-backs in La Liga