NBA Podcast: Who Is the NBA's Best Pure Scorer?
Use your ← → (arrow) keys to browse more stories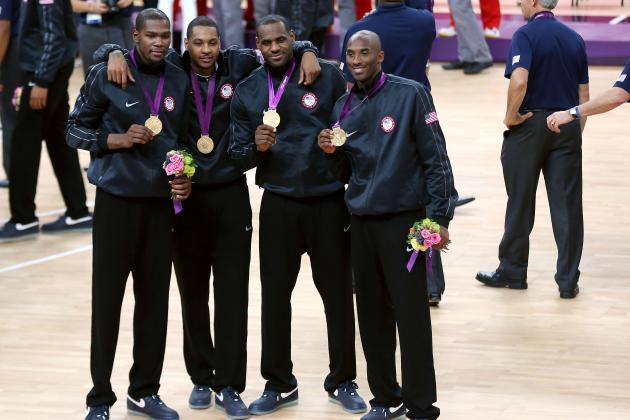 Streeter Lecka/Getty Images
Kevin Durant, Carmelo Anthony, LeBron James and Kobe Bryant are all laying claim to the title of "NBA's best scorer" this season.
You know the stock argument by now.
"LeBron James is the best player in the NBA, but Kevin Durant is actually the game's best scorer."
But wait... Is that really true?
What do guys like Kobe Bryant and Carmelo Anthony have to say about it? It's not a coincidence that they're neck and neck with both James and Durant for BOTH the scoring title and MVP races.
All four players are hovering near 30 points per game, while scoring in a myriad of ways—a lot.
And what are James Harden's 26-plus points per contest? Chopped liver?
On this episode of Basketball by Association, NBA Assistant Editors Ethan Norof and Joel C. Cordes welcome NBA Lead Writer Jonathan Wasserman to debate and rank league's best pure scorers.
(If the embedded player fails to load, you can find the podcast here.)
Check out compelling NBA coverage from these guys and more here.