4 Royal Rumble Matches That Need to Happen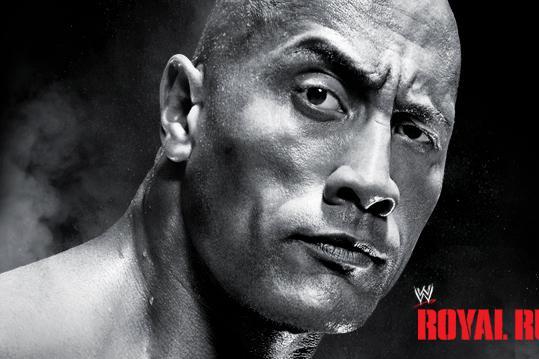 Photo courtesy of WWE.com
Only two matches have been announced for the 2013 Royal Rumble so far, and those two bouts are going to carry the show.
Especially after seeing that fantastic promo exchange between The Rock and CM Punk on this week's Raw, it's safe to say that the WWE Championship match along with the 30-man Royal Rumble itself will generate a huge buyrate for the PPV.
But as we all know, The Royal Rumble is going to feature more than two matches. It's going to need three or four more bouts to round out the card.
While no other matches have been made official yet, recent happenings on WWE TV look to be leading toward a few other big matches at the PPV.
So, what matches should we see on the WWE's first PPV of 2013?
Here are four matches that should round out the 2013 Royal Rumble card.
Begin Slideshow

»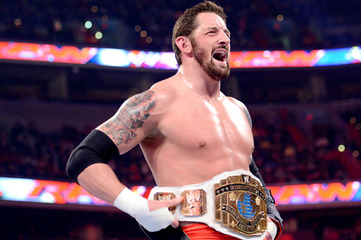 Photo courtesy of WWE.com
Ricky Steamboat randomly showed up on this week's Raw and was in Santino Marella's corner for his match against new Intercontinental Champion Wade Barrett.
But maybe Steamboat's appearance wasn't so random after all.
We all know that Ricky's son, Richie, is one of the top workers down in NXT, and many of us have been waiting to see him on the main roster for a while now.
Maybe this is how he gets there.
Especially after Barrett teased attacking the elder Steamboat after his match with Marella, it would make an awful lot of sense for this angle to continue and eventually lead to the debut of the younger Steamboat.
Barrett needs a fresh babyface challenger, and debuting Richie Steamboat in an Intercontinental feud would instantly establish the second-generation star as a big deal.
While Ricky Steamboat's Raw appearance may have been a one-time thing, the WWE now has a perfect opportunity to bring Richie up to the main roster and to do so on the big stage of the Royal Rumble.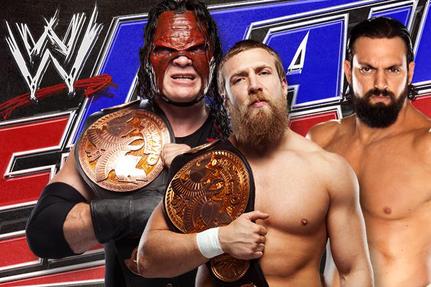 Photo courtesy of WWE.com
Team Rhodes Scholars has already challenged Team Hell No for the WWE Tag Team Championship on multiple occasions and failed to win the title each time.
But Damien Sandow and Cody Rhodes have clearly emerged as the top challengers to Kane and Daniel Bryan, and they picked up a big victory over the champions on this week's Raw.
It's classic WWE booking for the future No. 1 contenders to beat the champions in a non-title TV match that leads to a rematch, and that appears to be exactly what's going on here.
By virtue of their victory on Monday's Raw, Rhodes and Sandow are a lock to receive a tag-team title match in the future, and odds are that this match will take place at the Royal Rumble.
While it remains to be seen how much longer Kane and Bryan will stick together, they've had a long run already, and you have to assume that their run as champions could be coming to an end soon.
It might end as soon as at the Royal Rumble, when Team Rhodes Scholars captures tag-team gold for the first time.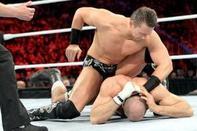 Photo courtesy of WWE.com
Since his feud with R-Truth ended, United States Champion Antonio Cesaro has been left without a challenger for his title.
Until now.
The WWE ignited a feud between Cesaro and former US Champion The Miz on last week's episode of Main Event, and The Miz was sitting ringside for Cesaro's match against The Great Khali on this week's Raw.
Clearly, the creative team is building toward an eventual match between the two, and that match figures to take place on the undercard of the Royal Rumble pay-per-view.
Cesaro has had a lengthy reign as United States Champion, but during that reign, he's faced a lot of cupcake challengers, like Santino Marella, Justin Gabriel and R-Truth.
The Miz would be Cesaro's toughest challenge to date and give him a feud that might actually generate some genuine interest from the fans.
With Cesaro slowly evolving into one of the WWE's top heels and The Miz transitioning to his role as a babyface, it's a logical move to pair them in a feud against one another.
The World Heavyweight Championship at the Royal Rumble likely won't matter all that much.
With an already stacked card, this match will probably be an afterthought without any really newsworthy occurrences.
That's why Big Show vs. Alberto Del Rio seems like the best bet at this point.
Del Rio is in the process of turning babyface, and working against a top heel like Big Show will make it much easier for the fans to adjust to him being a good guy.
While ADR probably doesn't "deserve" another title shot (he got like 50 of them in 2012), this is a scenario where we can overlook that because, as mentioned earlier, this match is basically just filler.
Del Rio figures to be just someone for Big Show to beat because there don't seem to be any real plans for ADR to be involved in the World Heavyweight title picture come WrestleMania time.
It'll likely be either Big Show or Sheamus walking into Mania as the World champion, so at the Royal Rumble, either Big Show retains in singles action or Sheamus wins a triple-threat match.
Triple-threat matches are way overdone in the WWE, though, so look for Big Show to have a singles match with Del Rio and beat him there cleanly and decisively.
That way, the upcoming Elimination Chamber match for the WHC will determine who fights for the title at WrestleMania 29.
Drake Oz is a WWE Featured Columnist for Bleacher Report. Follow him on Twitter!