Top 10 Most Memorable Individual Performances for the University of Michigan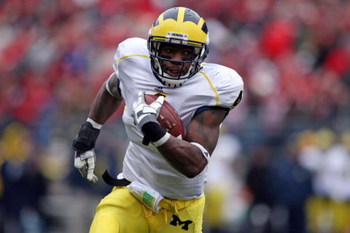 Football has long been a team game; however, sometimes an individual will take over a game. Some players have carried their team on their back to victory.
All players, offense or defense, can have a great individual performance at any time.
Highlighting the past 20 years of Michigan football, here are the top 10 individual performances. Some are offense, some defense, and even special teams. Sit back and enjoy reliving the exciting memorable games and performances.
10. Todd Collins vs. Notre Dame (1994)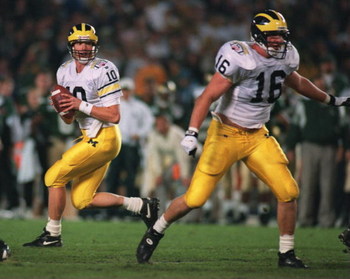 In 1994, Michigan was down to Notre Dame with the clock ticking down.
Quarterback Todd Collins led the drive to set up the game-winning field goal. The Wolverines won 26-24.
9. Lamarr Woodley vs. Penn State (2006)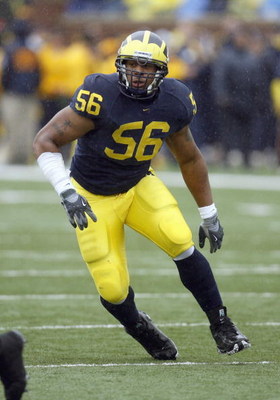 Linebacker Lamarr Woodley led the Wolverines defense against Penn State in this low-scoring affair.
He had five tackles, 2.5 tackles for a loss of 24 yards, a forced fumble, and two sacks.
Woodley helped the Wolverines defeat Penn State 17-10.
8. Desmond Howard vs. Notre Dame (1991)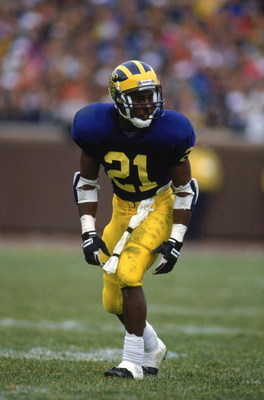 Michigan had the ball with a chance to win the game against Notre Dame.
On a ball that seemed too far to be caught, Desmond Howard used his athleticism to run underneath it and make the game-winning touchdown catch.
This catch is known as "The Catch" in Ann Arbor.
7. Anthony Thomas vs. Arkansas (1998)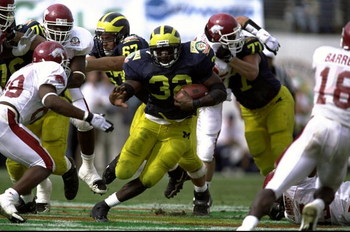 In the Citrus Bowl, Anthony Thomas rushed for 132 yards on 21 attempts.
He also had three touchdowns to lead the Wolverines over Arkansas 45-31. He was named the Citrus Bowl Most Valuable Player.
6. Brady/Terrell vs. Alabama (1999)
It says one player, but this Orange Bowl victory over Alabama deserved two. Tom Brady threw for 369 yards and four touchdowns, including the game-winner to Thompson on the first play of overtime.
David Terrell received the other three touchdowns from Brady and had 150 yards on 10 receptions.
5. Braylon Edwards vs. Michigan State (2004)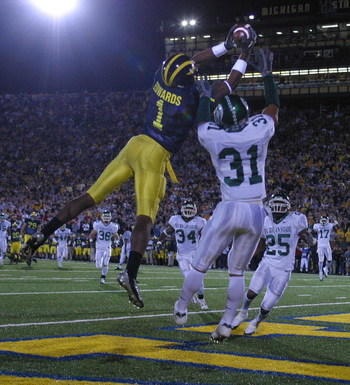 With less than seven minutes to go and down by 17, Chad Henne turned to wide receiver Braylon Edwards to force the Wolverines and Spartans to overtime.
Edwards caught two touchdowns in the fourth quarter to send the game to overtime.
In the third overtime, Edwards caught a slant pass over the middle for the game-winning touchdown. He finished the game with 189 yards and three touchdowns.
4. John Navarre vs. Minnesota (2003)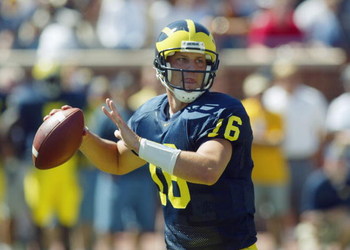 Down 28-7 going in to the fourth quarter, Quarterback John Navarre took over the game against the Minnesota Golden Gophers.
He threw two touchdowns in the fourth quarter to lead the Wolverines to a 38-35 win.
Navarre finished the game 33-for-47 with 353 yards and two touchdowns. He also caught a 36-yard touchdown pass.
3. Tshimanga Biakabutuka vs. Ohio State (1995)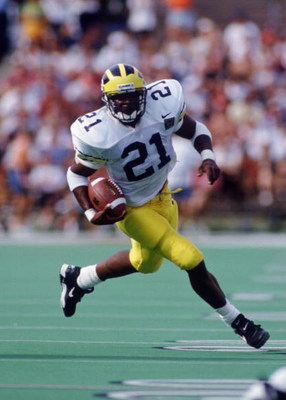 Tshimanga Biakabutuka took over the game against previously unbeaten Ohio State to lead the Wolverines to victory. He had 313 yards on 37 carries.
This stands as the second highest single-game performance in Michigan history.
2. Tyrone Wheatley vs. Washington (1993)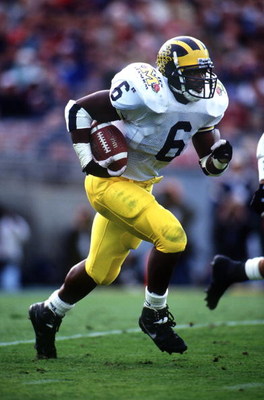 Tyrone Wheatley was named the Rose Bowl Player of the Game after his performance to propel the Wolverines over Washington 38-31.
Wheatley finished with 235 yards on only 15 carries and three touchdowns.
1. Charles Woodson vs. Ohio State (1997)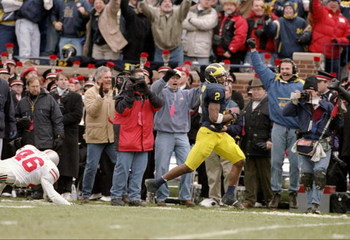 Was it any question that No. 1 would come from the magical undefeated season by a Heisman Trophy Winner?
Charles Woodson led the Wolverines over the Buckeyes to send them in to the Rose Bowl.
Woodson returned a punt for a touchdown, made an interception in the end zone, and caught a 37-yard touchdown pass for Michigan's only offensive touchdown of the game.
Keep Reading

Michigan Wolverines Football: Like this team?