Former MLB Superstars on the Verge of Irrelevance Heading into 2013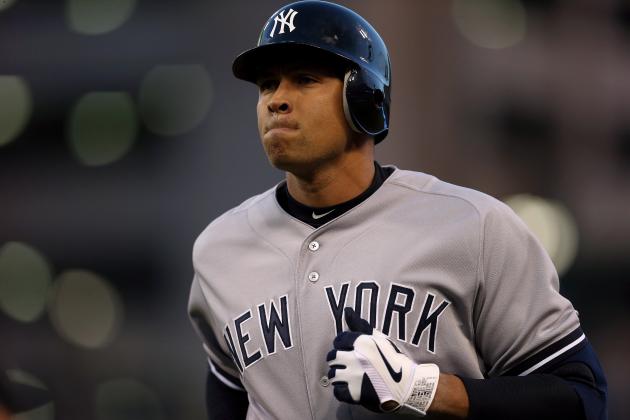 Jonathan Daniel/Getty Images

As the new baseball season is slowly approaching, I personally get pretty excited to see the rise of new stars. Watching Mike Trout last season was exciting because you knew from the beginning that he was going to be great.
However, the opposite happens every year as well.
Players begin to fade. Age and ineffectiveness begin to creep in, and superstars become mediocre role players.
Even though it is regrettable, it will probably happen this season as well. In fact, here are the 10 players who might have started this regression last year and will most likely continue to slip away.
Begin Slideshow

»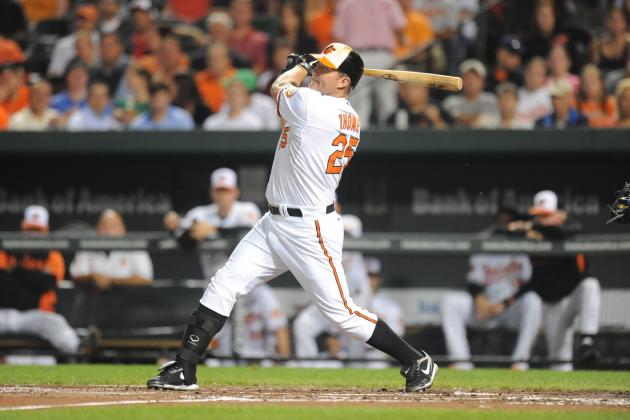 Mitchell Layton/Getty Images

Jim Thome is one of my favorite baseball players of all time, but at 42 years old, he is beginning to lose his trademark power.
Last season he only managed to hit .252 with eight home runs and 25 RBI in 58 games.
Obviously, some of his ineffectiveness came about because of a lack of playing time with the Philadelphia Phillies and Baltimore Orioles.
However, if no team is willing to give him a chance, I fear that the next time we will hear from him will be when he is considered for Cooperstown membership.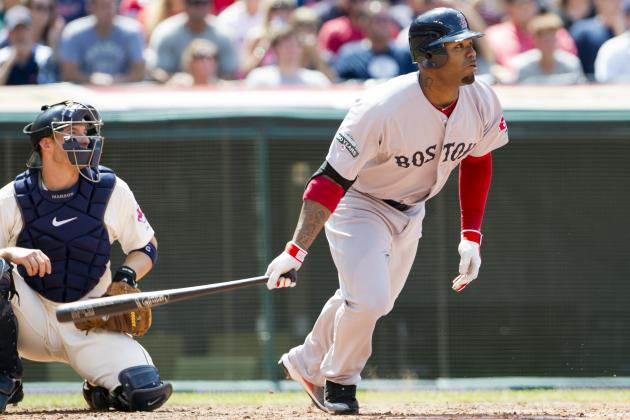 Jason Miller/Getty Images

I might be calling this one a little bit early, but after struggling with ineffectiveness in 2011 and injury in 2012, Carl Crawford might be falling into the "Barry Zito zone" of players not worth their enormous contracts.
He appeared in 31 games with a .282 average last year which is not terrible, but he absolutely needs to get back on the field at full strength.
I might turn out to be wrong on this one, and I honestly hope I am, but without a solid 2013, people are going to start losing their patience.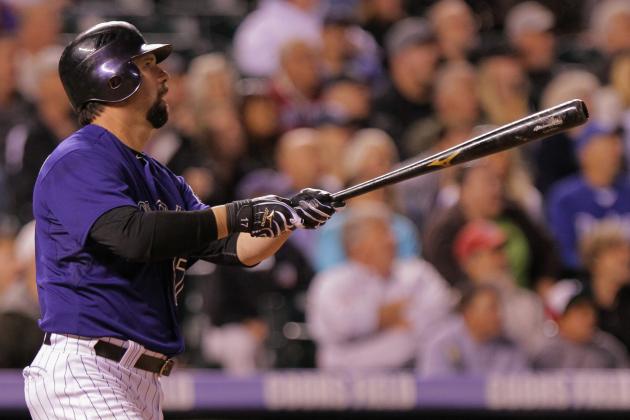 Doug Pensinger/Getty Images

There was a time when it seemed like Todd Helton might be able to hit .400. The closest he ever came was .372 in 2000.
Regardless, even though he was easily one of the best hitters of the past decade, he is finally beginning to slow down a little bit. He only hit .238 last season and ended up missing significant time.
Helton will turn 40 during the 2013 campaign, so it is certainly not unreasonable at all to expect a bit of a decrease. Nevertheless, I think that we will be hearing some rumblings when he becomes Hall of Fame eligible.
I'm not sure that he would make it in, but you could argue that he was one of the best players of his era, even though he is not necessarily a stereotypical first baseman.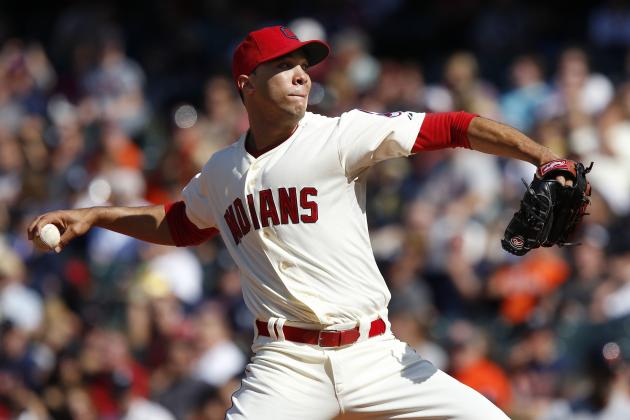 David Maxwell/Getty Images

Ubaldo Jimenez seemed to be coming into his own at the top of the Colorado Rockies' rotation. In 2010 he went 19-8 with a 2.88 ERA.
Any pitcher who can put up numbers like that while pitching half of his games in Denver must have been doing something right.
However, ever since then, he has spiraled downhill and lost all sense of control. Last year, his WHIP ballooned to 1.61.
He is still a young man who will be 29 years old when the season starts, so there is plenty of time for a reemergence. However, he is starting to slip from his superstar season.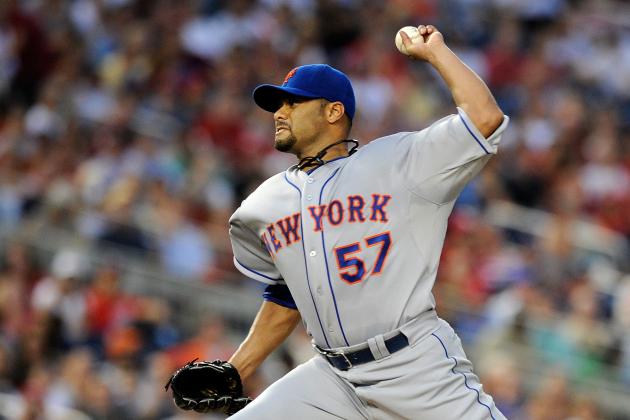 Patrick McDermott/Getty Images

After winning a pair of Cy Young awards in 2004 and 2006, there was little doubt that Johan Santana was one of the top pitchers in all of baseball.
Now, he plays for the perennially cellar-dwelling New York Mets and only went 6-9 with a 4.85 ERA last season.
He still can be a strong pitcher, but it is obvious that his time in the spotlight is over. If he played for a different team, I would argue that he could be relevant because then people care about solid performances.
However, until the New York Mets compete seriously, he will be flying under the radar.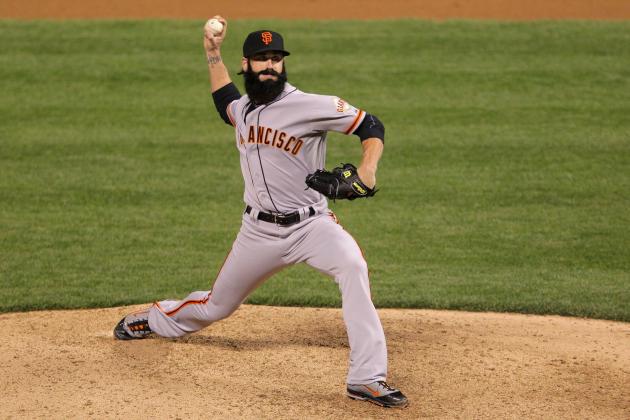 Doug Pensinger/Getty Images

I don't know if Brian Wilson was more well known for his shutdown ninth innings or his trademark black beard, but both of them were pretty impressive.
Last season, he only appeared in two games and will consequently be looking for a major comeback this season either with the San Francisco Giants or elsewhere.
From 2009 through 2011, it could be argued that Wilson was one of the top closers in baseball, as he saved a combined 122 games over those seasons.
Closers have a hard time sticking in the spotlight, and Wilson needs a strong 2013 to come back into relevance.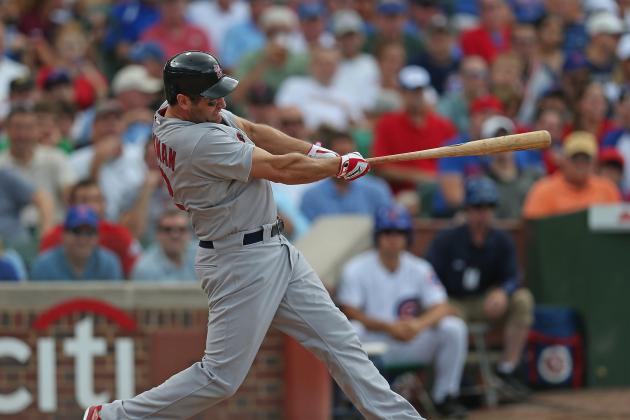 Jonathan Daniel/Getty Images

Lance Berkman spent most of last season injured, so he is going to need to prove that his 37-year-old body will be able to hold up to another full MLB season.
That being said, in 2011 he did hit .301 with 31 home runs and 94 RBI. That wasn't very long ago, and those are actually right around his career average numbers.
The reason I think he will need to fight to remain relevant is because Mike Olt is ready to break into the major leagues, and he very well might be the Texas Rangers' DH of the future.
If he ends up behind Olt by any chance, it will be hard for him to remain relevant.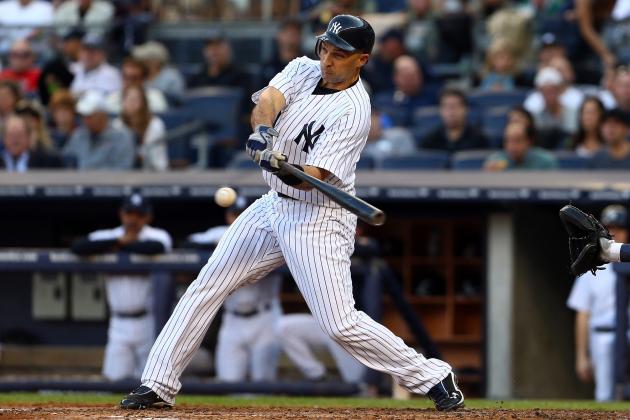 Alex Trautwig/Getty Images

I know that it might be a little bit of a stretch to put Raul Ibanez on this type of list, but he really was incredibly underrated for most of his career.
He is a career .278 hitter who was good for 20-something home runs per season and approximately 100 RBI in his prime.
He did have a nice rally last season with the New York Yankees where he only hit .240 but collected 19 home runs and 62 RBI.
This year, he will need to fight to even have a starting position, but ending up on the bench will not help him remain relevant.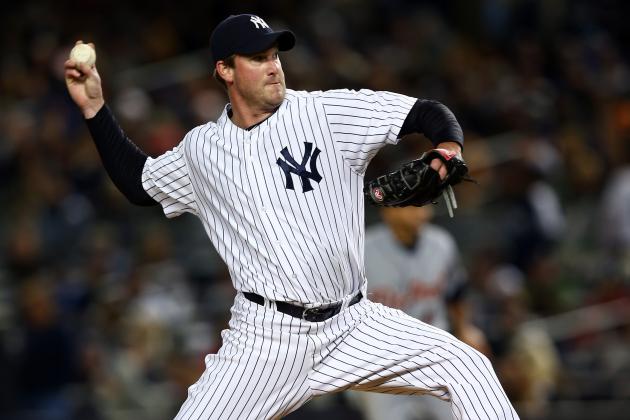 Elsa/Getty Images

Derek Lowe is one of the rare pitchers who was able to make the transition from the bullpen to the starting rotation successfully.
In 2000, he led the American League with 42 saves, and two years later he posted 21 wins.
After that season, he won double-digit games for the next nine seasons while pitching for the Boston Red Sox and the Los Angeles Dodgers.
He has yet to find a team for the 2013 season, but there is no doubt that he will find a spot at the back of some rotation. Nevertheless, he will need to work hard in order to make sure that he doesn't fall off his game.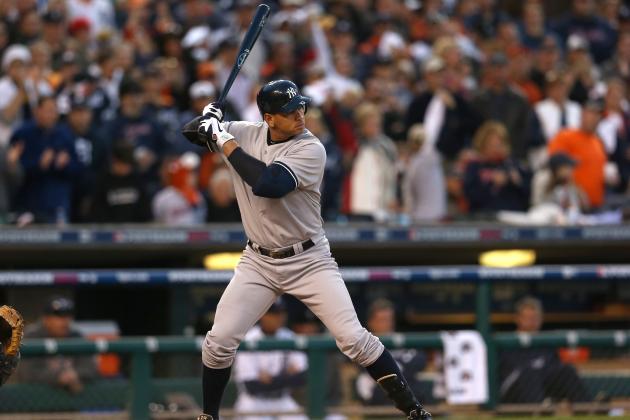 Jonathan Daniel/Getty Images

Alex Rodriguez was arguably the biggest star in baseball for a few seasons. However, it is hard to keep up that pace when injuries start sneaking in.
He is most likely going to miss substantial time this year, and hip surgery is nothing to mess around with. That could affect everything from his swing to his fielding prowess.
Even though he was a three-time MVP winner, we all knew that Rodriguez would slow down eventually.
A strong comeback would obviously make him relevant again because it would make a great story and he plays in the biggest media market in the world, but if he struggles, it might spell the end for him.
Whether you think I know everything or nothing about Major League Baseball, you should follow me on Twitter or become a fan on Facebook and keep in touch. I love hearing what you all have to say!