How the Big Ten Basketball Teams Rank After Week 1 of Conference Play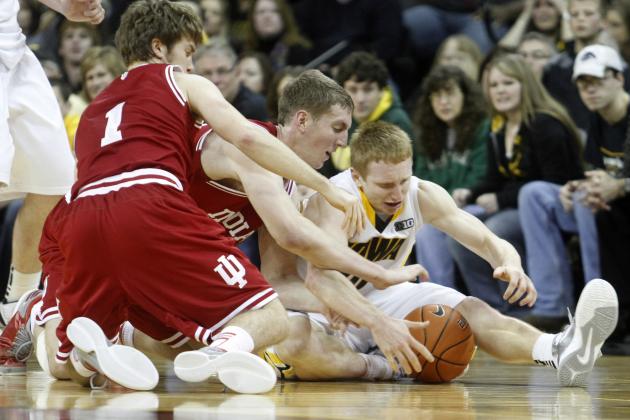 Matthew Holst/Getty Images

The first week of Big Ten conference play is in the books, and if the first slate of games is any indication of how the year is going to be, we're going to be wowed with the action. The conference showed why it's the best in all of college basketball, as they showed us winning on the road is going to be very difficult and any team can win on any night.
There's four teams ranked in the Top 10 and six in the Top 20. Don't expect any of these teams to fall out of the Top 25 rankings entering next week as there could be as many as seven to make the big dance come March.
This is a ranking of all 12 teams in order through the first week.
Begin Slideshow

»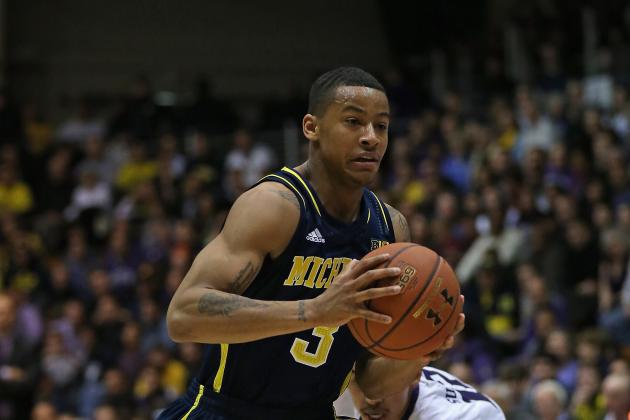 Jonathan Daniel/Getty Images

Michigan showed why they're not just the best in the conference, but one of the best in the nation with starting off conference play 2-0 and jumping out to a 15-0 start to the season. The Wolverines can score at will with constant movement and backdoor cuts and deadly outside shooting.
Michigan score 94 points on the road in a victory in Welsh-Ryan Arena against Northwestern in the conference opener and beat Iowa Sunday at home.
The Wolverines may not hold this spot come the end of the year, but right now they're No. 1.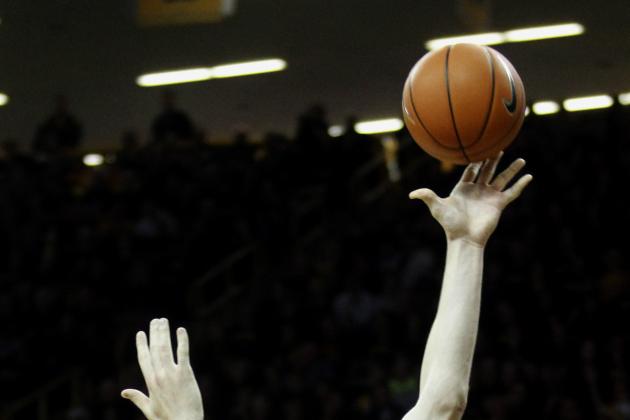 Matthew Holst/Getty Images

The Indiana Hoosiers started off as the top team in the country and dropped when they were upset at Bankers Life Fieldhouse by the Butler Bulldogs. Everyone jumped off the Hoosiers train and thinks of them as just another good team.
That could become dangerous by March as this is what the Indiana team wants. Truth is they lost to a very good Butler team that could beat anyone in the nation. Another fact is this Hoosiers team is more talented than anyone in the nation and deeper.
They made a huge statement by winning their first true road game of the season in Iowa City against the Iowa Hawkeyes on New Year's Eve. Iowa was scrappy and played the Hoosiers tough, but Indiana prevailed and put a huge statement on the rest of the league that they haven't given up.
I'd expect Indiana to take over the top spot in a few weeks and never look back.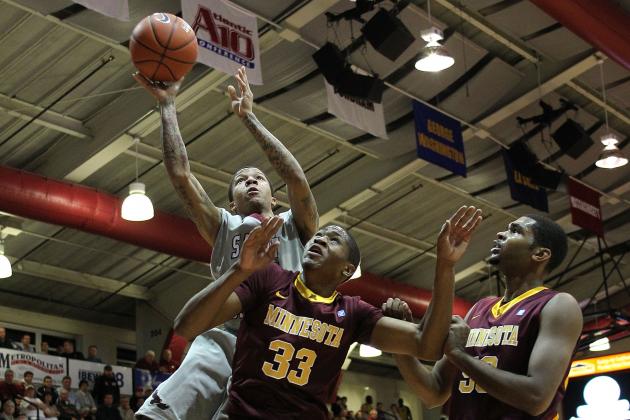 Chris Chambers/Getty Images

I said before the season started that Minnesota was going to not only be a sleeper in the conference, but also could make a deep run this season. They're proving me right in starting off 14-1 and winning their first two conference games.
Both games were in Williams Arena, but winning at home is going to be a must this year as road contests are going to be tough against the best conference in basketball.
The Gophers are very deep and talented and can play with anyone all season long. They may drop some road games against top opponents, but should hold court at home. Just ask Michigan State and Northwestern.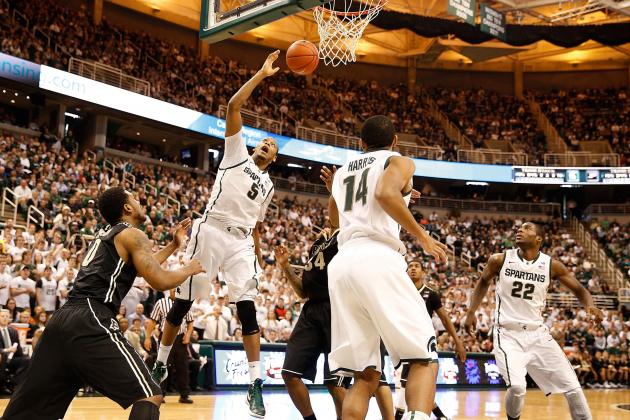 Gregory Shamus/Getty Images

It's going to be one of those years in East Lansing. The Spartans will go under the radar all year then sneak up on everyone come March. Michigan State is a very good young basketball team and capable of knocking anyone off in the Breslin Center.
I do think the youth and inexperience will haunt them on road games against the top five teams on this list, just like on New Years Eve in Minnesota. But teams will struggle with Michigan State in East Lansing, and the Spartans will be a tough out as they hustle for all 40 minutes.
So far, Michigan State is the fourth best team in the conference.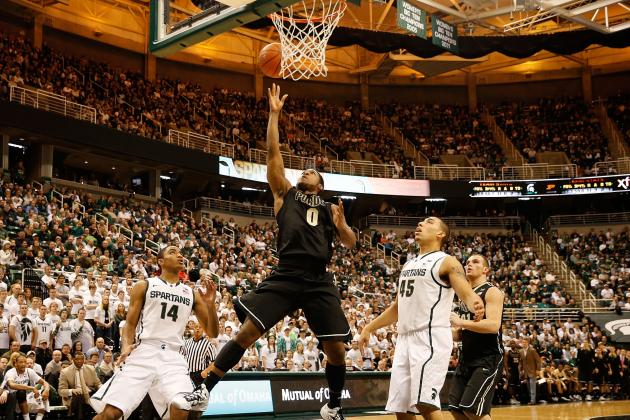 Gregory Shamus/Getty Images

This will be highly debated, but I honestly think the Purdue Boilermakers are the fifth best team in the conference right now. Yes, they are only .500 and this is the same team that lost to Bucknell, Villanova and Oregon State.
But, head coach Matt Painter has them playing well and beat an NCAA Tournament-caliber team in William & Mary right before conference play and upset No. 11 ranked Illinois at home in the conference opener.
They looked like they could start off 2-0 in the conference right up to the halfway point in the second half on the road at Michigan State Saturday, but faltered in the end. Don't jump ship from them now though. The Spartans are a very good team and tough to beat at home.
Purdue showed they have Illinois' number and are going to play everyone tough. Credit coach Painter for that as they will drop down a bit from this list later in the season. They will drop a lot of road games, but will be tough to beat in Mackey Arena.
Michael Hickey/Getty Images

Illinois has surprised everyone this year as they won the Maui Invitational and jumped out to a hot start. They were exploited a bit on the road against Purdue, but rebounded to dominate the Ohio State Buckeyes Saturday.
Illinois is going to be up and down in conference play though. Teams like Purdue that play them scrappy and take away the three will have great success against the Illini. But teams that don't exploit the lack of inside presence by Illinois and allow them to shoot uncontested shots like Ohio State did will get beat.
Look for the Illini to hang around the Top 25 all year.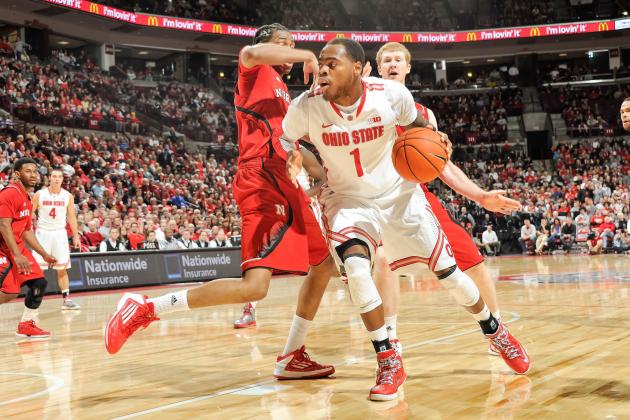 Jamie Sabau/Getty Images

The Buckeyes showed they're not the same Ohio State team from the last four years on Saturday. They just don't have the scoring punch to hang in on tough road games and score possession-to-possession with the heavy hitters.
The Buckeyes beat Nebraska to kick off the conference play but struggled against Illinois on the road. That's going to happen all year for the Buckeyes. All the teams above them on this list should prevail at home against Ohio State.
They will be tough to beat in Columbus though and will be around the fourth through seventh range all season. They're not quite elite anymore, but they're better than mediocre.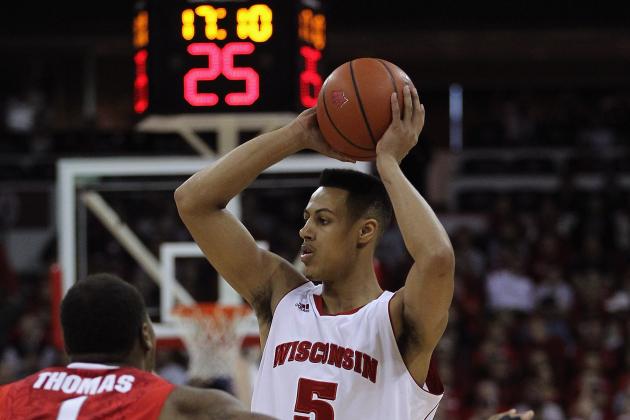 Jonathan Daniel/Getty Images

It's been a rare down year for the Badgers. Don't let the 2-0 conference start fool you either. They beat the two worst teams in the conference to start the year off and weren't very impressive.
The Badgers likely will finish outside the top four in the conference which will be the first time that's happened under Bo Ryan. Their problem is they just don't have the scoring and depth to compete against tough teams.
Yes, they're undefeated in conference play, but that will change quickly as six of their next seven against ranked conference foes. I wouldn't be shocked if the Badgers drop all of them.
Don't expect much from Madison this season.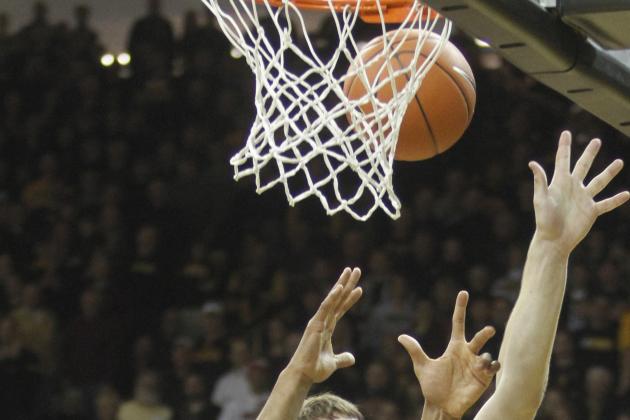 Matthew Holst/Getty Images

The Iowa Hawkeyes will be on the bubble all year for an NCAA Tournament berth. After two straight losses to start conference play, all expectations are off for Iowa, but they could be scary.
The Hawkeyes showed on New Year's Eve they're scrappy and will hang with anyone. They have some good depth and size to contend. They also have a solid freshman point guard that can be in the mix for one of the top point guards in the conference.
The problem with the Hawkeyes is they're still one year away from competing away from Carver-Hawkeye Arena. They're going to upset some teams, but not going to be consistent all season.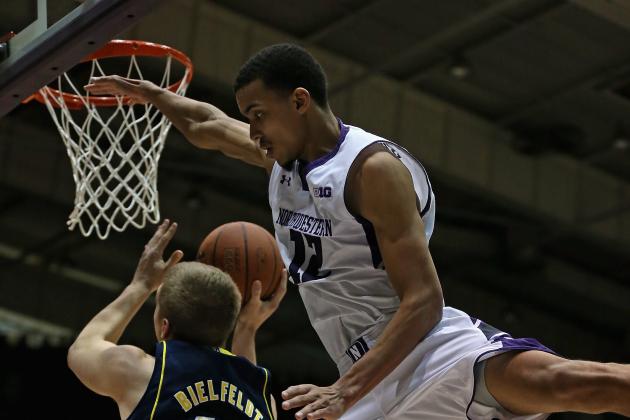 Jonathan Daniel/Getty Images

It's going to be a rough rest of the season for the Northwestern Wildcats. After starting off with dreams of possibly making the NCAA Tournament for the first time ever, injuries have plagued them and got them off to an 0-2 start to the conference season.
Northwestern will be good at home but lucky to win a contest on the road. I honestly don't see them winning many games against the top five teams either home or away.
The Cats will upset someone and catch them by surprise during the conference play, but they're not going to do enough to make a berth in the big dance.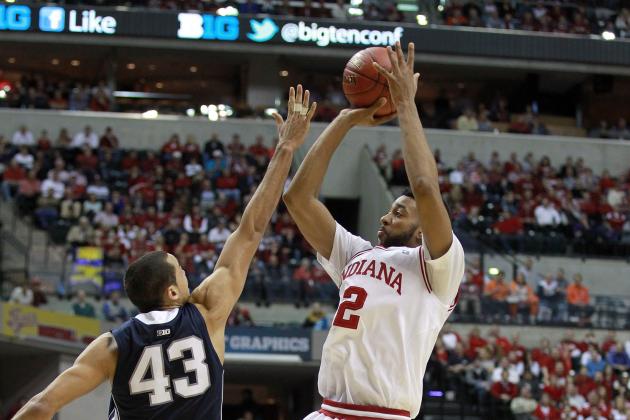 Andy Lyons/Getty Images

It's going to be a long winter and spring for the Penn State Nittany Lions. They don't have much talent or depth, and it hurt even worse when their all-everything Tim Frazier went out with a season-ending injury early in the year.
The Nittany Lions host Indiana Monday and likely will drop that game and fall to 0-2. They may not win a game other than their matchups with Nebraska this season as it's going to be tough for them.
Year two of a rebuild possibly may be worse than year one without their leading scorer, rebounder and assist man.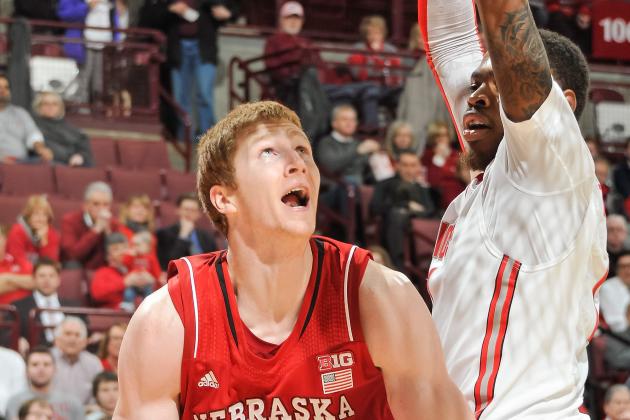 Jamie Sabau/Getty Images

Penn State won't be the only ones lonely this winter. The Nebraska Cornhuskers will spend all season in the cellar with them as they both will only be competitive against each other.
Nebraska has no talent or depth and won't compete with this year's Big Ten talent. They lost too much from the last year's team and will rely on walk-ons for help.
After dropping their first two, don't look for Nebraska to do much.