Ohio State vs. Illinois: Live Score, Reaction and Analysis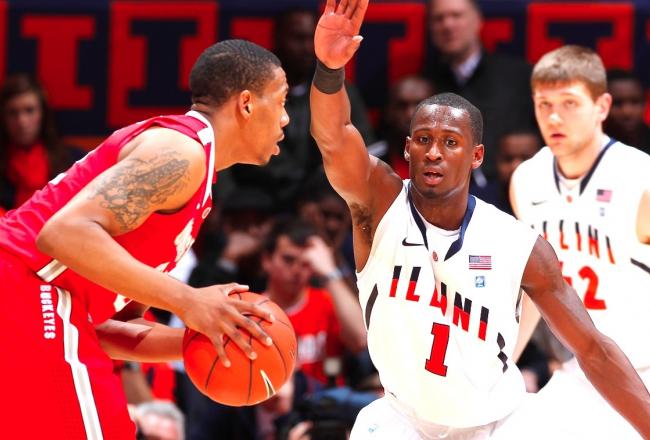 Ohio State may have been the higher-ranked team heading into Saturday afternoon's contest at Illinois, but the Illini made short work of the Buckeyes and came away with a dominating 74-55 victory.
The Buckeyes struggled all day with turnovers (16), and John Groce's squad made them pay in transition early and often.
It will be interesting to see where each team is ranked on Monday after such a blowout win for the Illini. Winning on the road in the Big Ten this year will not be an easy ordeal for anyone.
3) Clearly, Thad is searching for combos that give him something offensively.Cant remember that ever still being the case this late in yr.

— BEAU BISHOP (@BeauBishop) January 5, 2013
19 point win today is largest for #Illini over a top-10 team since beating No. 2 UCLA 110-83 on Dec. 4, 1964.

— Illinois Basketball (@IlliniHoops) January 5, 2013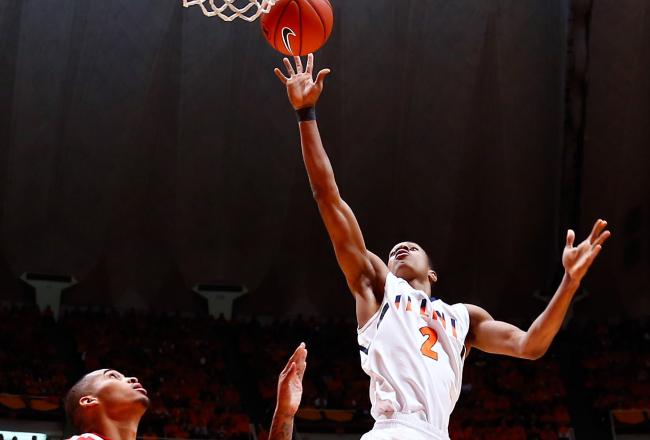 Illinois 74, Ohio State 55 FINAL
The game is mercifully over for Ohio State fans, but the Illini supporters will be celebrating this one the whole weekend.
Illinois needed this one after falling at Purdue earlier this week.
Huge game coming up for the Illini at home against Minnesota. Would be an enormous two-game winning streak for them if they can get it.
You can go Sharpie on Illinois. Up 74-53 on Ohio State with 2 mins to play.

— Seth Davis (@SethDavisHoops) January 5, 2013
Illinois 74, Ohio State 53 (1:58 second half)
Thad Matta slowly emptying his bench. Lots of improvement necessary for this Buckeye team.
Wondered how tOSU was ranked so high without beating anybody, unless you count Winthrop, N. Kentucky, Chicago State, Long Beach State, etc.

— John Supinie (@JohnSupinie) January 5, 2013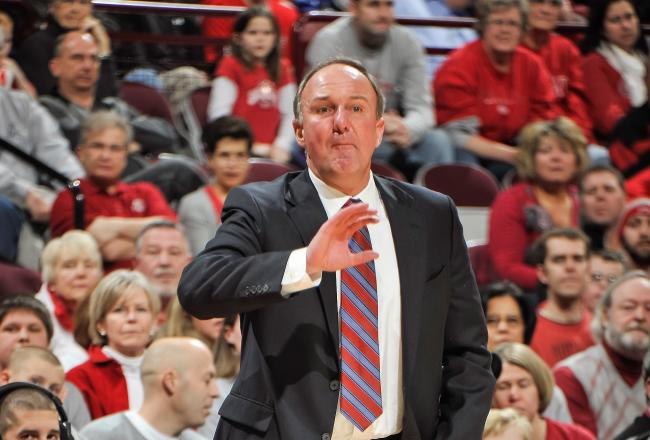 Illinois 69, Ohio State 51 (3:31 second half)
Let me know in the comments section what you think Thad Matta should do after this performance. Change the lineup perhaps? Use different combinations?
Illinois' band making sure the Illini war-chant type song will be stuck in everyone's head the rest of the day.
D.J. Richardson posed after his third three-pointer. Groce screamed and pointed for him to get back on D. #Illini get it back up to 17.

— Marcus Jackson (@MarcusJ_NG) January 5, 2013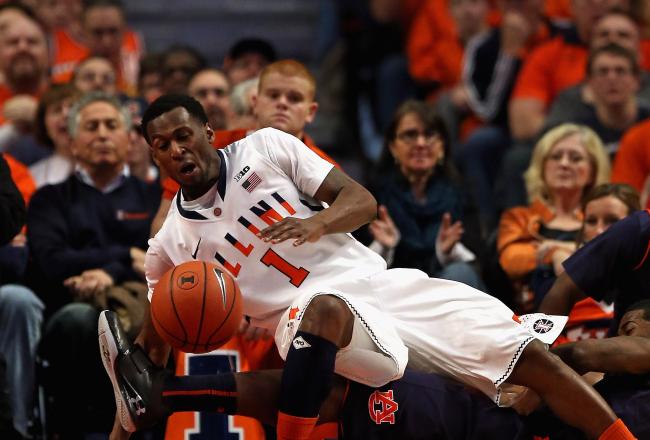 Illinois 63, Ohio State 46 (5:54 second half)
And Richardson buries the three that is basically the dagger.
Deshaun Thomas starting to pick it up a bit. Some nervous energy in the stadium.
Ohio State has some energy and life now. Disrupting Illinois offense. Lead is still 20 though at 60-40.

— Brad Sturdy (@Sturdy32) January 5, 2013
It's a race between Deshaun Thomas and the rest of the Buckeyes to see who can score more points.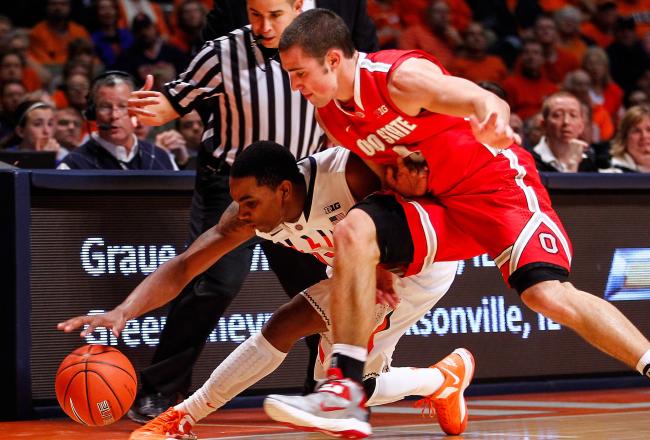 Illinois 58, Ohio State 39 (8:40 second half)
Best thing Ohio State can do at this point is make the score a bit more respectable for those voters in the poll that don't actually watch the games and only look at box scores.
Thomas 3 lead to Groce yelling, "Why the (insert 4 letter word) did we leave him?"

— Brad Sturdy (@Sturdy32) January 5, 2013
Some good news for Buckeye fans today...linebacker Mike Mitchell just committed to Urban Meyer over on NBC.
Illinois 56, Ohio State 31 (10:33 second half)
Abrams drills a three from St. Louis. This is getting really ugly.
Brandon Paul, ladies and gentlemen. When you think it's a bad shot, he drains it.

— Jeremy Werner (@WernerESPNCU) January 5, 2013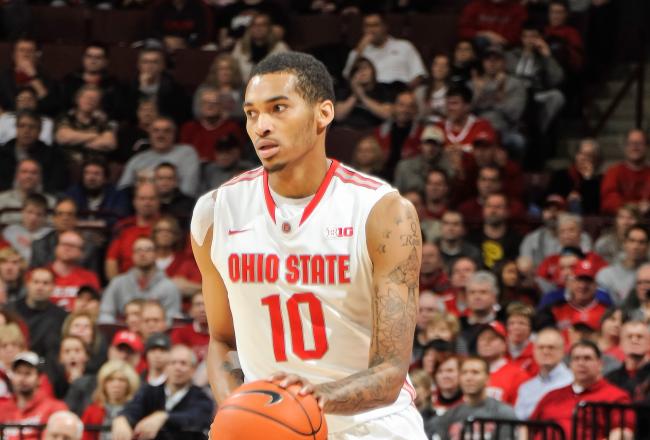 And LaQuinton Ross just got called for a travel, marking 16 turnovers for the Buckeyes.
Illinois 50, Ohio State 29 (14:00 second half)
Aaron Craft just got away with an obvious walk. Refs feeling sorry for the Buckeyes at this point.
I expected OSU to lose today - it's unbelievably tough to win on road against good teams but 15 turnovers in 24 minutes? Didn't expect that.

— Chris Lauderback (@Chris11W) January 5, 2013
You're about to get 33 tweets about a shot clock not working.

— A Lion Eye (@ALionEye) January 5, 2013
Strong words from former OSU basketball player (and all-around hilarious guy) Mark Titus.
This article is
What is the duplicate article?
Why is this article offensive?
Where is this article plagiarized from?
Why is this article poorly edited?