Are the Knicks over-Relying on 3-Pointers?
Use your ← → (arrow) keys to browse more stories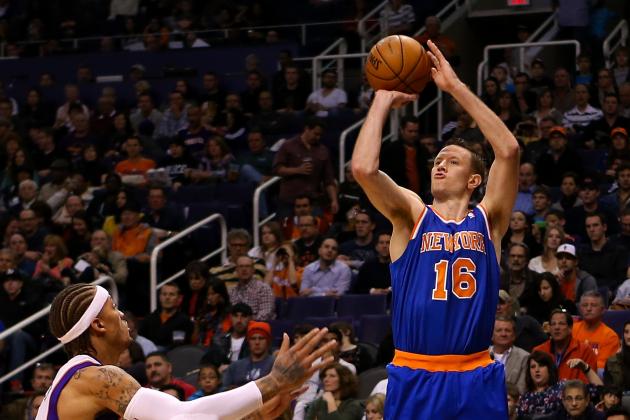 Christian Petersen/Getty Images

The Knicks have taken, and made, a lot of 3-pointers this season, but that's not necessarily a good thing going forward. In some ways, New York's shooting concealed some of the defensive issues that the team was dealing with recently. For instance, the Knicks made just 10 of 37 3-point attempts in Tuesday's loss to an inferior team, the Portland Trail Blazers.