WWE SmackDown: 10 Storylines Fans Need to See in 2013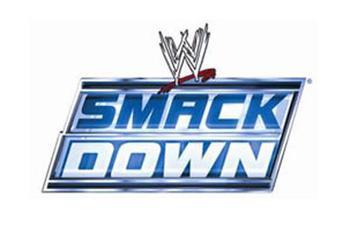 courtesy of wwe.com
While Monday Night Raw is the flagship television show for WWE, the company would do well to concentrate on ramping up its second show, Friday Night SmackDown, in 2013. The best way to improve SmackDown is to pay special attention to storylines and in-ring action. Fans of the "blue show" need to see different stories on Friday than WWE presents on Monday.
The biggest storyline on SmackDown in 2013 should be the brand itself. Every other story should be designed to help define the brand and to improve the product.
Each suggestion on this list is designed to do three things.
The first thing is to distinguish SmackDown as a separate entity from Raw. The audience on Friday night is different from Monday, and those loyal viewers should have a distinct show.
The second thing is to raise the profile of the World Heavyweight Championship. While every story on the show cannot be related to SmackDown's top title, significant time should be spent elevating the belt so that it has as much cachet as the WWE Championship strap.
The third thing is that stories should be designed to create new viewership for the show. Stories that fit into the first two categories will automatically work in the third. Some other stories need to be designed specifically to build an audience for SmackDown.
Here are 10 storylines that SmackDown viewers need to see in 2013 (not ranked in any particular order of importance).
Begin Slideshow

»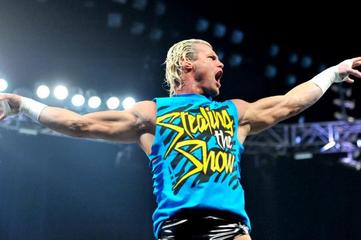 courtesy of wwe.com
Dolph Ziggler won the SmackDown version of the Money-in-the-Bank briefcase on July 15, 2012.
Since then the "Show Off" has held on to the briefcase, defeated Chris Jericho and John Cena to keep it, and thought about cashing it in a couple of times, only to be thwarted.
It's time for Ziggler to cash in his contract for a World Heavyweight Championship match, and become the top dog on SmackDown.
Having Ziggler as champion will help SmackDown differentiate itself from Raw. Ziggler has been a mainstay on Friday nights for a couple of years now, and giving him the WHC belt would further solidify him as the top talent on SmackDown.
Ziggler as champion would offer something new. The title has been held by Sheamus and Big Show for the better part of a year. Sheamus is a pure babyface and Big Show a dominant monster heel. Ziggler is a different kind of heel. He could hold on to the title through a combination of guile and skill instead of pure power.
Unlike Show or Sheamus, Ziggler can have great matches with anyone. His ability to sell for opponents virtually guarantees that his opponents will look credible, and the outcome of any championship match would be in doubt.
Also, since Ziggler is currently tied to AJ Lee and John Cena, making him champion while continuing those relationships would bring some big names to Friday night.
Giving Ziggler the WHC belt would differentiate SmackDown from Raw, bring some high-profile personalities to the Friday night show, and create great matches and rivalries for the title.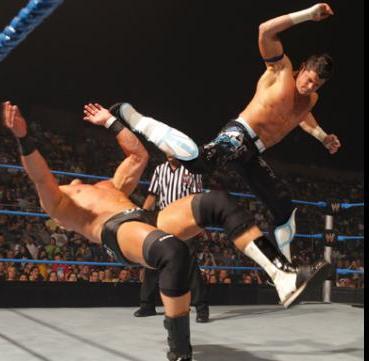 courtesy of wwe.com
One of the best ways that SmackDown could differentiate itself from Raw is to feature more wrestling and less offhand comedy.
As color commentator JBL is fond of saying, "We fight on Friday night." This would be a great slogan for the show as a whole. It's time for SmackDown to start backing up JBL's proclamations.
Since Alberto Del Rio will officially be taking the World Heavyweight title from Big Show on Friday night's episode, the stage is already set to start featuring more wrestling on the show. Del Rio is good in the ring and on the mic, and will be able to provide better matches than Big Show could.
SmackDown would also be a great place to feature WWE's secondary titles, the Intercontinental Championship and the United States Championship. The current champs, Wade Barrett (IC) and Antonio Cesaro (US), are both good wrestlers, and featuring these secondary titles on SmackDown would both differentiate the Friday night show from Raw and allow for exciting in-ring action.
Another way that SmackDown could draw a new audience and feature great matches is to re-instate the Cruiserweight division and keep it on Friday nights exclusively. There are a lot of great workers on the WWE roster that aren't giants. Featuring these smaller guys on SmackDown would provide exciting in-ring action and show that WWE does indeed "Fight on Friday night."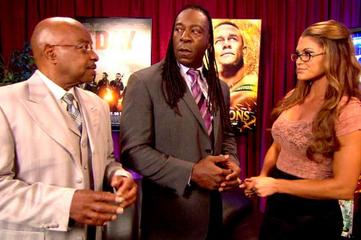 courtesy of wwe.com
Unlike Raw, SmackDown has a legitimate authority figure in place. Booker T. is the General Manager on Friday nights, and he has all of the tools to be a leader worthy of the office.
Making Booker less of a comedic figure and more of a legitimate administrator should be one of the top SmackDown stories of 2013.
The first thing that WWE needs to do is get rid of Booker's staff. Teddy Long and Eve Torres, currently cast as assistants to the SmackDown GM, provide virtually nothing as far as stories go, and their backstage comedy segments range from simply unfunny to almost painful to watch.
Frequently, Booker simply stares at his assistants as they compete for his attention. This is roughly the same response that audiences give. Booker needs to "fire" his assistants and forge ahead without their help. Eve is the current WWE Divas champion, so wouldn't suffer from being released from administrative duties. Long could be put in charge of some other aspect of SmackDown.
Booker's decisions about matches have been pretty good, on the whole. He has credibility as a wrestler, and would gain gravitas with the fans if he were portrayed as an administrator that is more worried about match quality and the fan experience than he is in refereeing fights among his administrative staff.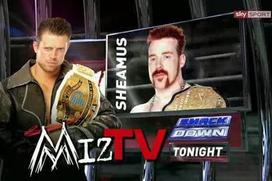 courtesy of wwe.com
Another way that SmackDown could differentiate itself from Raw and begin to build a unique audience is to start a talk show that's exclusive to Friday nights.
Whether it's a revamped Miz TV that features only SmackDown news and stories, or a completely new show featuring someone else, having it's own talk show would help raise the Friday night profile.
There are plenty of candidates on the WWE roster that could handle a weekly or bi-weekly talk show. Miz is the obvious choice, since his show is already established. However, Miz TV has been featured on both Raw and SmackDown, and it might be better to start something new.
JBL would have a great, bombastic talk show. Christian could re-institute The Peep Show on Friday nights while he recovers from his latest injury. Hosting a talk show could be Teddy Long's new job. Even Josh Matthews or Matt Striker could handle hosting duties.
Having its own talk show would allow SmackDown to forward story lines, introduce new wrestlers and keep audiences up to speed on everything happening on Friday nights.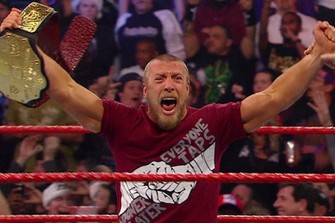 courtesy of wwe.com
Giving Daniel Bryan another run with the World Heavyweight Championship is a story that SmackDown fans need to see in 2013.
Bryan, currently half of the WWE Tag Team Champions with Kane, is one of the best in-ring workers in the WWE. As a babyface, he would be able to have outstanding matches with Del Rio or Ziggler, or just about any heel that faced him.
Bryan's work as half of Team Hell No has been outstanding both in and out of the ring. He's proven that he can do comedy, and it would be easy to make his character more serious. As World Heavyweight Champion, Bryan could definitely carry the ball as the top performer on SmackDown.
Giving Bryan the belt would raise the profile of SmackDown's top title almost immediately. Bryan has been one of the top stars in WWE for over a year. He's been in the ring with CM Punk, The Rock and John Cena on numerous occasions. Fans perceive Bryan as a top star. Featuring him on Friday nights would lend legitimacy to the show.
Is it time for Bryan to take a run at the WHC? Yes! Yes! Yes!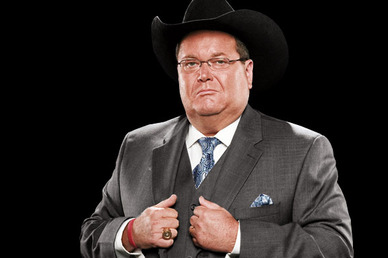 courtesy of wwe.com
If anything positive came from Jerry Lawler's near-fatal heart attack in 2012, it was that John Bradshaw Layfield returned to WWE full-time as the color commentator on SmackDown.
JBL brings credibility, pedigree and humor to the Friday night broadcasts. His insight into the action in the ring and behind the scenes is both informative and entertaining.
The only problem is play-by-play announcer Josh Matthews. Matthews is often overshadowed by JBL's huge personality. The two simply aren't a good match. The play-by-play guy that sits next to JBL has to be able to stand on his own.
The solution is already in place, albeit in Florida. Jim Ross is currently calling matches for NXT, the WWE's developmental promotion. Since Ross only calls the main event, while Tony Dawson and Tom Phillips handle the rest of the show, it wouldn't be a big loss to NXT if Ross were to move to SmackDown.
There's never been anyone as good as Ross at calling matches. His knowledge of the roster is good, and his status makes him a perfect foil for JBL. Ross would bring a new audience to SmackDown simply by being at the announcer's table.
It's time for "Good Ol' JR" to make a return to SmackDown.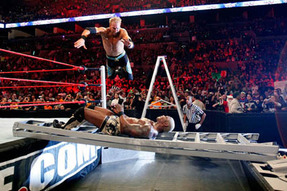 courtesy of wwe.com
While WWE's target audience is the 18-35 year old male, it has long been established that the SmackDown viewership skews younger than that of Monday Night Raw.
If WWE wants to cater to that younger audience, and make SmackDown a destination for in-ring action, one solution would be to go with more gimmick matches.
Younger viewers like something different in the ring. If SmackDown featured smaller, more agile performers, it would give the creative team more to work with. If each show featured one gimmick match, it would give the fans something to look forward to each week.
Imagine Daniel Bryan taking on Alberto Del Rio in a ladder match for the World Heavyweight Championship. Picture Antonio Cesaro defending the U.S. title in a cage match or Wade Barrett putting up the IC belt in a street fight.
As long as there was something riding on the gimmick matches (either a belt or a No. 1 contendership), there would be a legitimate reason to have them, and fans would be treated to something different every week. If the show featured more wrestling in general, having a gimmick match every week or so wouldn't seem forced.
Placing more focus on actual wrestling doesn't need to mean that SmackDown would become a less entertaining show. Give the fans something different and they'll tune in.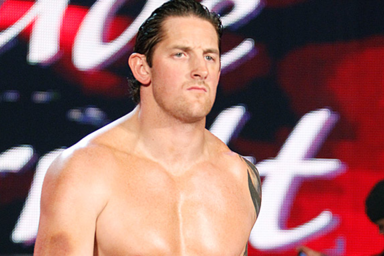 courtesy of wwe.com
One of the stories that SmackDown fans need to see in 2013 is the elevation of the World Heavyweight Championship.
The best way to do that is to put the belt on someone perceived as an established star or a viable up-and-comer. Wade Barrett fits the bill.
Barrett has been the recipient of a big push since his return from injury late in 2012. His pure heel persona and devastating finishing move make him a legitimate force in the ring.
Like the other suggested candidates for the WHC, Barrett has great in-ring skills. He's even better on the microphone than Dolph Ziggler or Daniel Bryan. This combination of talents makes Barrett an ideal candidate to be the top star on Friday nights.
As a pure heel, Barrett would automatically make his opponents fan favorites. By elevating his foes, Barrett would simultaneously raise his own profile, and that of the World Heavyweight title. Matches between Barrett and Bryan, Ziggler, Del Rio or Rey Mysterio would be exciting, and worthy of headlining pay-per-view events.
During 2013, Wade Barrett should have a chance to make SmackDown his domain.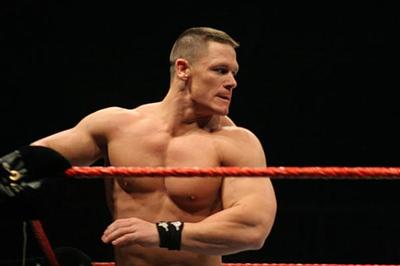 courtesy of wwe.com
One of the reasons that Monday Night Raw is perceived as WWE's No. 1 television show is star power. Big names like John Cena and CM Punk make Monday night their primary home, and only make sporadic special appearances on SmackDown.
2013 should be the year that some big names move to Friday nights. Having top-name stars would send the message that SmackDown is destination television and raise the prestige of the show as a whole.
Which stars should make the move?
Daniel Bryan has already been mentioned. While not quite on the level of John Cena or CM Punk, Bryan is still perceived as one of WWE's top stars, and a move to SmackDown would help both Bryan and the show itself.
John Cena is currently engaged in a feud with Dolph Ziggler. If Ziggler were given a run as World Heavyweight Champion, it wouldn't be too much of a stretch to see Cena move to SmackDown to chase both Dolph and the title. The change would be good for Cena, whose act is becoming stale on Raw, and for SmackDown, which would suddenly be home to the No. 1 babyface in WWE.
Another possible transplant would be Brock Lesnar. Since his latest departure from WWE, nothing has been seen or heard from Lesnar. A return to the WWE on Friday nights would be a natural fit. Lesnar is good in the ring, has top-level star power, and would be able to work a relatively light schedule if he were SmackDown-exclusive.
If SmackDown is going to have a high profile, at least two top-level stars need to call Friday night their home.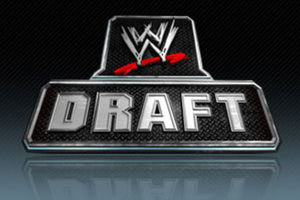 courtesy of wwe.com
As mentioned in the introduction, the top storyline that fans need to see in 2013 is one in which SmackDown distinguishes itself from Raw.
There is no better way to establish the show as its own entity than to actually separate it from its Monday-night counterpart. The best way to do that is to re-institute the WWE draft. Nothing got fans talking more about the individual shows than the draft.
Once a draft is held, the wrestlers assigned to SmackDown need to appear only on Friday nights, with rare exceptions. When WWE began holding Raw SuperShows, featuring stars from both Raw and SmackDown every week, the cachet of the Friday night show immediately declined.
There is something to be said about brand loyalty, even within the same company. When Raw and SmackDown were separate entities, it was a big deal to see one show's stars appear on the other show. The Bragging Rights PPV even featured a match between the two rosters. That brand separation needs to be revisited.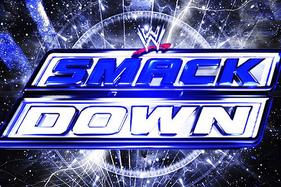 courtesy of wwe.com
By featuring more wrestling, getting some top-flight stars on Friday night (and keeping them there), providing fans with a distinct announcing voice and making its GM a credible authority figure, SmackDown could define itself in 2013.
Is there a story missing from the list? Are any (or all) of these suggestions good or bad for the future of SmackDown? Speak your mind in the comments section below.