Philadelphia Eagles: Grading Each Player & Coach in 2012 (Special Teams/Coaches)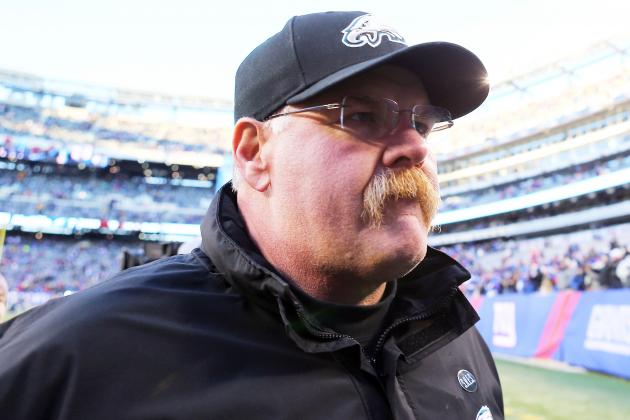 Elsa/Getty Images

The Philadelphia Eagles have finally concluded their dismal season, falling 42-7 to the New York Giants in the final game of Andy Reid's tenure.
After a promising 3-1 start, the Eagles lost 11 of their next 12 to stumble to last place in the entire NFC. The Birds' 4-12 mark their worst record since Reid took over as head coach in 1999.
Not one player can be held responsible for the miserable campaign, but disappointing performances from many of the top stars on the team contributed to the awful year. Reid has already been fired, meaning the new head coach will have to carefully evaluate each of the 53 players to see which of them deserve to come back in 2013.
As part three of this three-part series, I'll evaluate the special teams players and coaches on the Eagles. Click here to read part one about the offense or part two about the defense.
Begin Slideshow

»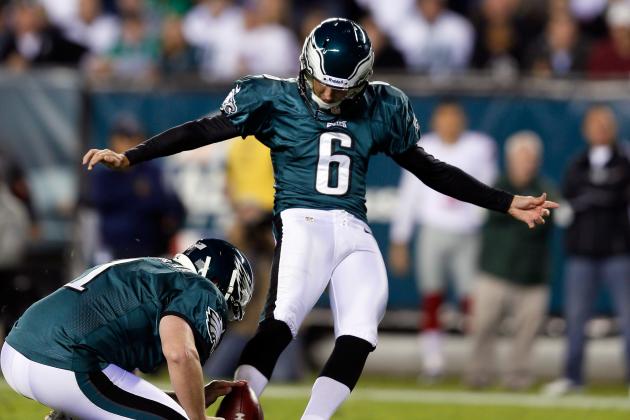 Rob Carr/Getty Images

For the first 12 weeks of the 2012 season, Alex Henery was well on his way to a Pro Bowl berth. Besides a missed 44-yard field goal in Week 1, Henery was flawless. He converted 22 of 23 field goals, adding to his NFL record for career field goal percentage.
And then the wheels fell off. Henery missed a pair of field goals against the Tampa Bay Buccaneers in Week 14, the second time in two seasons he's missed multiple field goals in a game. He topped it off with this absolutely awful 27-yard miss against the Giants, which was as bad of a miss as you will ever see in your life.
It was still a successful season for Henery. Even though he ranked just 18th in the NFL in field goal percentage, he was spot-on accurate from 40 yards and beyond. Henery made 11 of 12 field goals from 40 or more yards, including one three-game stretch in which he went 6-for-6 from over 40.
Henery's leg strength may be his biggest problem though, as he rated just 23rd in the league in average kickoff distance. He was also the only field goal kicker in the game not to make a field goal of 50 or more yards.
Grade: B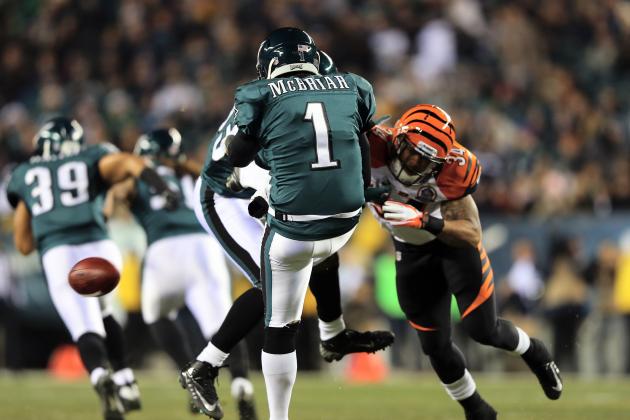 Elsa/Getty Images

The Eagles signed Mat McBriar in the preseason, released him and then signed him again for the Week 4 matchup against the New York Giants.
McBriar was a solid enough punter, averaging 46.5 yards per boot, which placed him 15th in the league. He was a product of poor return coverage though, as McBriar ranked 33rd in the NFL in net yards per punt (37.1). McBriar also had the fewest punts inside the 20 among all the regular punters in the game.
Grade: C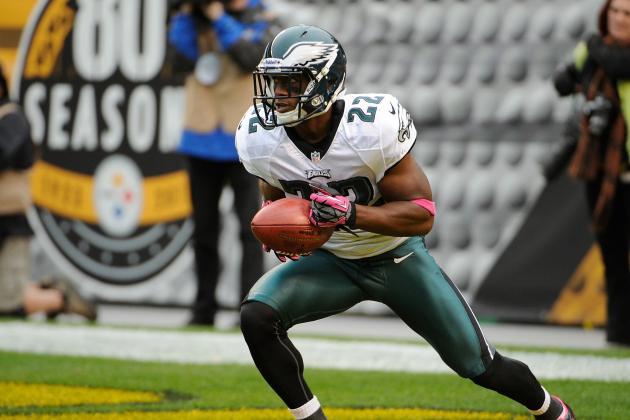 Joe Sargent/Getty Images

Brandon Boykin was the latest of Andy Reid's lack-of-efforts to find a real kick returner. Boykin was as mediocre as it gets, averaging just 23.0 yards per return. That ranks him 22nd among 23 returners in the league, and his long was just 40 yards.
Grade: D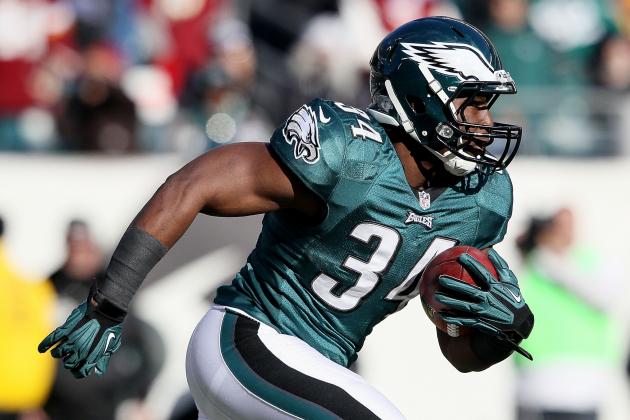 Alex Trautwig/Getty Images

As a kick returner, Bryce Brown is as bad as it gets. He returned just eight kicks, averaging just 19.5 yards per return. That ranks Brown 60th among the 64 qualifiers with at least five kick returns. Brown's longest return was a 25-yard return.
Grade: F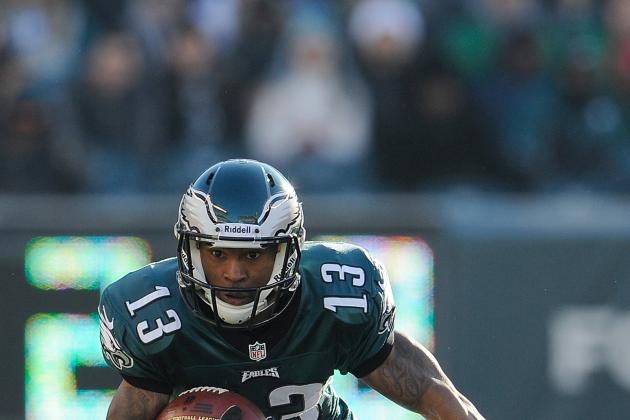 Patrick McDermott/Getty Images

In college, Damaris Johnson gained more all-purpose yards than any other player in NCAA history. He also gained more return yards than any player in college history.
That's why his struggles as a punt returner were so shocking. Johnson did finish second in the NFC in punt return average (11.2). That included a 98-yard return touchdown against the Dallas Cowboys. Take that away, and Johnson averaged just 7.72 yards per return, which places him right near the bottom of the pack in average yards per return.
Johnson was tied for third in the league with 23 fair catches. Watching Johnson on a regular basis was just puzzling. At times he would fair catch the ball with no defender within 12 yards. Other times he would catch the ball at his own two or three yard line and return it.
Grade: D+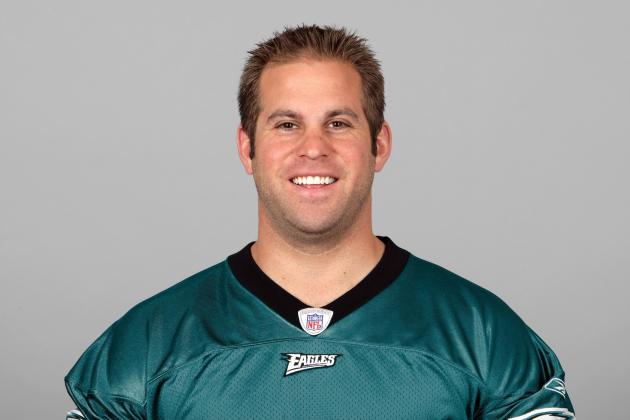 NFL Photos/Getty Images

For seven seasons with the Eagles, Jon Dorenbos has been as flawless of a long snapper as a coach could want. Dorenbos has never had a bad snap with the team, much like Mike Bartrum before him.
Dorenbos is a magician of his craft if there ever was one.
Grade: A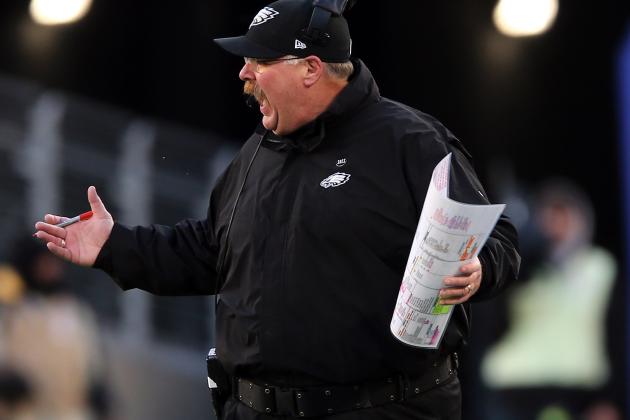 Elsa/Getty Images

What can you say about Andy Reid? The man takes sole responsibility for every miscue that happens to the team, which makes him the one to blame for the wreck of the 2012 season.
Reid's Eagles began 3-1, despite getting outscored by 17 points during that span. And then the team proceeded to lose 11 of their next 12 games, enduring an eight-game losing streak that was the franchise's longest since 1969.
Reid tried to right his blunder of hiring Juan Castillo by prematurely firing him. That then led to the collapse of all collapses under Todd Bowles, the interim defensive coordinator. In all, the Eagles gave up 20 or more points in each of their final 11 games, allowing 30 seven times.
It's shocking---and a testament to Reid---that he maintained his players' respect throughout the dismal campaign. But a 4-12 finish with the talent on the roster was clear indication that Reid needed to go.
Grade: F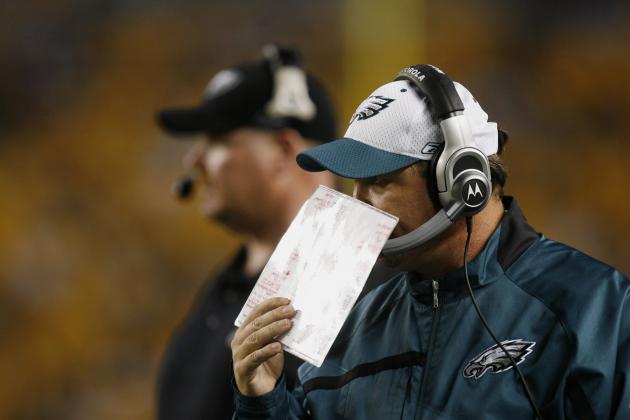 Gregory Shamus/Getty Images

Add Marty Mornhinweg to the list of Eagles coaches that won't be back in Philly next season. He coached an Eagles offense that ranked just 29th in scoring despite ranking 15th in yards.
The Eagles led the league in fumbles lost and ranked third in most turnovers. Mornhinweg can't be held directly responsible for the turnovers, but overseeing an offense that coughed the ball up 21 times in the final nine games is not a resume-builder.
Grade: F
Getty Images/Getty Images

Who would have thought Eagles fans would miss Juan Castillo by the season's end? Castillo's defense allowed an average of 20.83 points per contest while forcing eight turnovers in six games before he was fired.
Those are league-average numbers, and Castillo's stock rose down the stretch when the Eagles were coached by Todd Bowles.
Grade: C-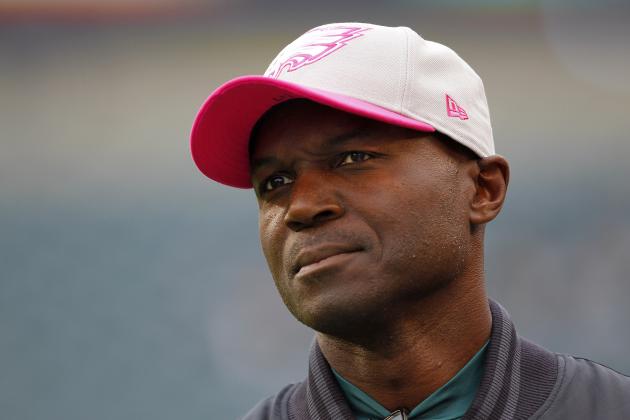 Rich Schultz/Getty Images

In 10 games under Todd Bowles, the Eagles allowed 319 points. That's an average of nearly 32 per game that would rank the Eagles as one of the worst defenses in NFL history.
Bowles' unit collected just four turnovers in 10 games. It's almost impossible to be that inept, especially with playmakers like Trent Cole, Fletcher Cox, Nnamdi Asomugha and Dominique Rodgers-Cromartie on the defense.
Grade: F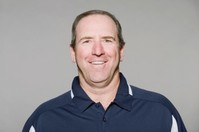 Picture courtesy of Google Images
Bobby April's coverage units were one of the worst in the league this season, and he needs full blame for that.
The Eagles ranked 21st in kick return average allowed and 31st in punt return average allowed. Meanwhile, the Eagles ranked 28th in kick return average on special teams and 13th in punt return average.
Grade: D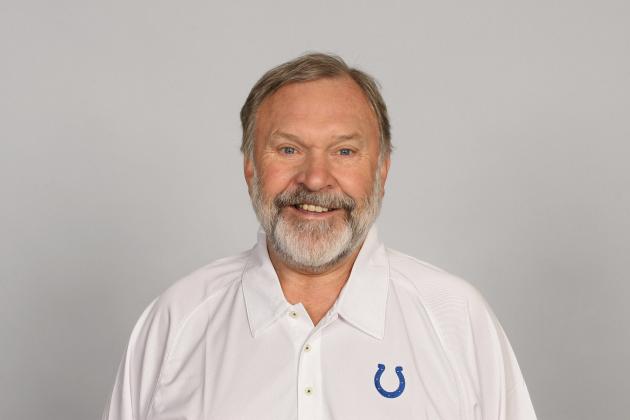 NFL Photos/Getty Images

It's safe to say Howard Mudd is no longer the offensive line genius people thought he was. Maybe he rode his success off of Peyton Manning in Indianapolis. Or maybe he was just put in a no-win situation in Philly with all the injuries.
But the offensive line was atrocious in 2012. Demetress Bell was as bad of a lineman as there ever was. Danny Watkins is looking like a colossal bust. Todd Herremans really struggled at right tackle. The only star was Evan Mathis, whose Pro Bowl play has developed solely under the tutelage of Mudd.
But the Eagles ranked fourth-last in sacks allowed and Pro Football Focus rated them as the seventh-worst pass blocking unit in the game.
Grade: D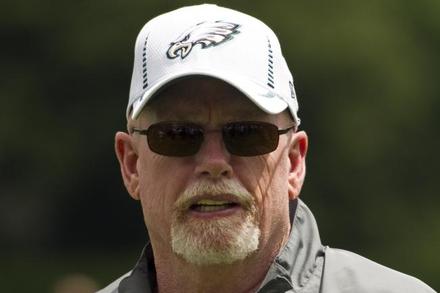 Picture courtesy of Google Images
Jim Washburn deserves more blame for the demise of the Eagles than any other assistant coach on the team. His wide-nine scheme was directly responsible for the team's lack of sacks, run defense and turnovers.
Washburn was reportedly a jerk, demeaning defensive coordinator Juan Castillo in front of the team. It's appropriate that he didn't last the full season with the Eagles.
Grade: F