West Ham United 2-2 Manchester United: Player Ratings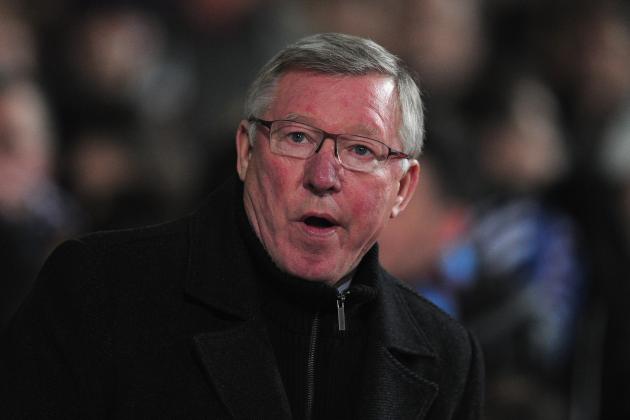 Jamie McDonald/Getty Images

Manchester United has not won football's oldest cup competition since 2004 and this evening Sir Alex Ferguson's men came very close to losing out for another year.
In yet another dramatic comeback with the clock only showing added time remaining, United's very own escape artist—Robin van Persie—scored again and managed to force a 2-2 draw which will see West Ham United travel to Old Trafford for a replay to determine who will progress into the next round.
The FA Cup is a special, historic tournament and Sir Alex Ferguson is taking it very seriously this year.
That said, there were some changes to the starting line-up and a couple of big-guns started the game on the bench.
Take a look at the player ratings for the game.
Begin Slideshow

»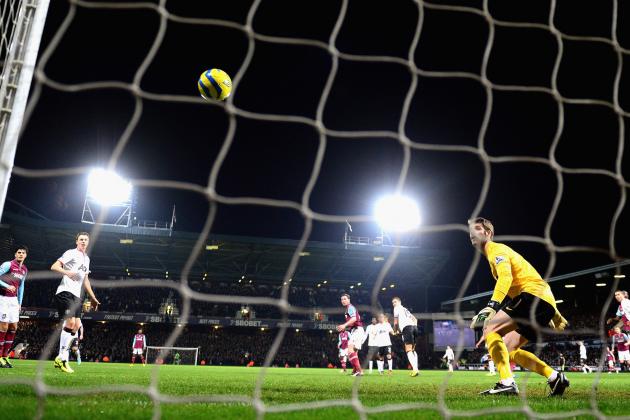 Jamie McDonald/Getty Images

David de Gea could not do much about either West Ham United goal.
He was steady all afternoon, pulled off a decent save from Carlton Cole and his distribution was generally positive.
Other than that, it was a standard performance.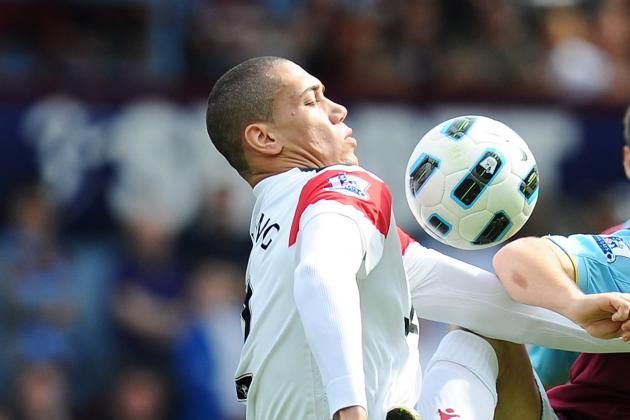 Mike Hewitt/Getty Images

Chris Smalling put in a decent shift at right-back and defended sensibly all evening.
Unusually, he had Rafael in front of him in the unfamiliar role of right-midfield. The partnership worked relatively well, with both players overlapping to provide some positive attacking play and some controlled defending.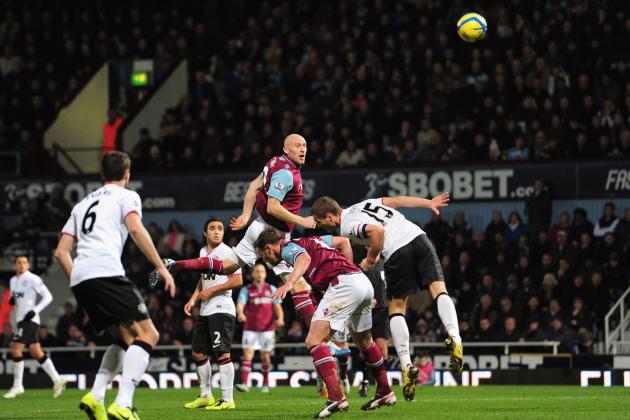 Jamie McDonald/Getty Images

James Collins lost Nemanja Vidic and equalised for West Ham United with a straight-forward header into the bottom corner of David de Gea's net.
Vidic had nudged Collins forward as Joe Cole's perfectly flighted cross over the top and it did him no favours as it left Collins free to nod home on 27 minutes.
It was followed 32 minutes later by another headed goal by Collins to put West Ham 2-1 in front. Again, Vidic failed to get anywhere near the Hammer's defender.
His frustration boiled over on 83 minutes when he blasted the ball into the crowd after he had conceded a free-kick to receive an unnecessary yellow card.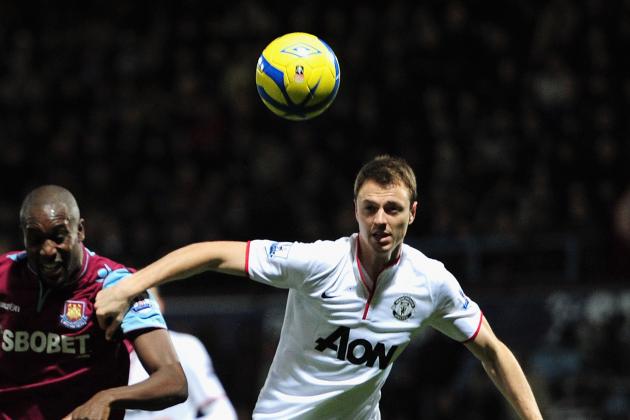 Jamie McDonald/Getty Images

It was another solid and assured performance from Manchester United's Jonny Evans who celebrated his 25th birthday a couple of days ago.
He is increasing in stature with every game and the experience gained from his consistent run in the side is starting to bear fruit—his positional awareness rarely results in him being stretched into a last-ditch challenge.
When he was stretched, he timed his tackles beautifully.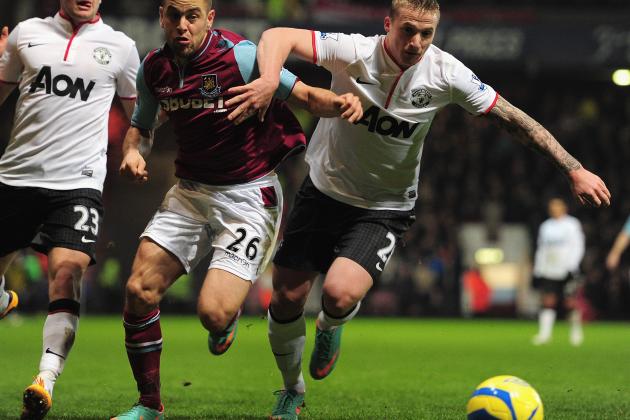 Jamie McDonald/Getty Images

Following a fantastic first-team debut, a couple of decent showings since, and the odd disastrous performance, Alexander Buttner put in a solid shift this evening.
His high-tempo game showed he has the heart, but his attacking play was very limited.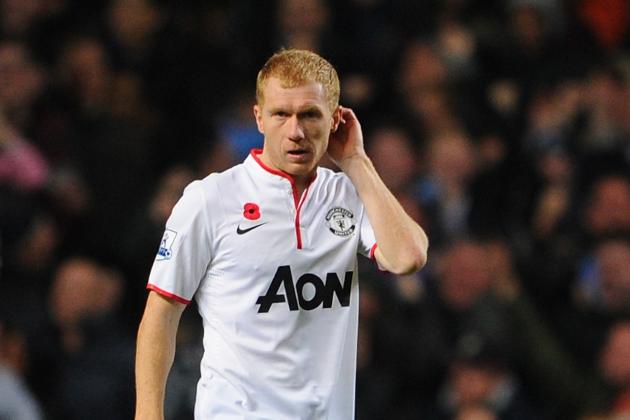 Michael Regan/Getty Images

West Ham United failed to press Paul Scholes which allowed him time and space to spray his impressive range of passes across the pitch.
Regrettably, however, those passes never really influenced the match.
He didn't get close enough to Joe Cole prior to his cross for James Collins to score West Ham's equalising goal on 27 minutes.
He also picked up a yellow card on 24 minutes and was replaced for Antonio Valencia on 68 minutes with Manchester United trailing 2-1.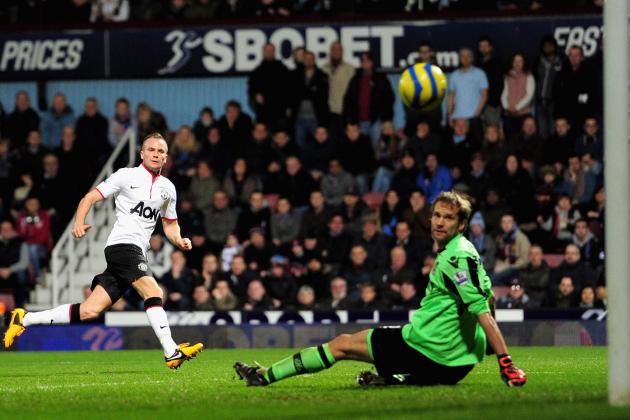 Jamie McDonald/Getty Images

It was another high-energy performance from Tom Cleverley who continues to grow stronger with every first-team outing.
He scored on 23 minutes with a calm and controlled curling shot into the right hand side of the net and generally looked confident and at home with his place in the side.
Cleverley pressed West Ham United well and his passing improved compared to other recent performances.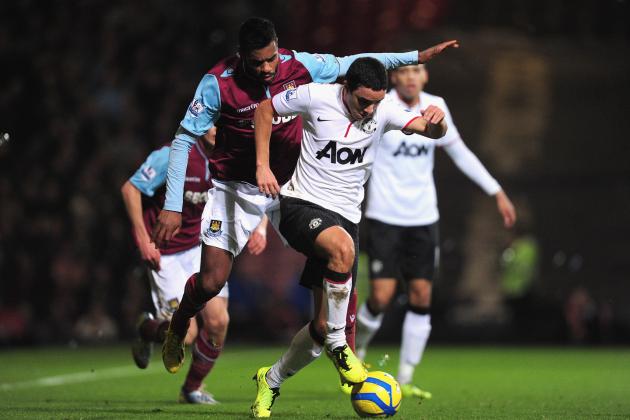 Jamie McDonald/Getty Images

Rafael began the game in an unfamiliar position on the right-hand side of Manchester United's midfield.
His performance had energy and drive, but ultimately his attacking play never materialised into anything that seriously concerned West Ham United's defence.
He worked well in tandem with Chris Smalling who was at right-back, but only when Giggs replaced Smalling on 78 minutes did Rafael look fully comfortable.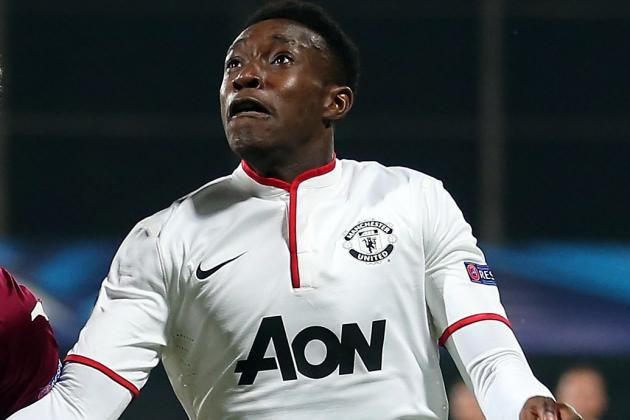 Julian Finney/Getty Images

Danny Welbeck typically worked hard against a disciplined West Ham United defence.
He provided some probing passes and some good movement was on display, often coming in from the left-hand side.
Welbeck continues to offer much promise, but if he is to deter his critics, ultimately he needs to score.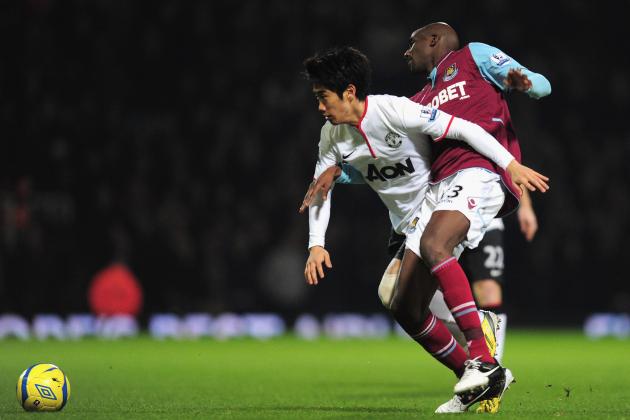 Jamie McDonald/Getty Images

Shinji Kagawa didn't quite find his place in the match—he drifted rather aimlessly and failed to have any impact on Manchester United's play.
Kagawa disappeared for large portions of the game and he looked overawed by the rough and tumble of the FA Cup.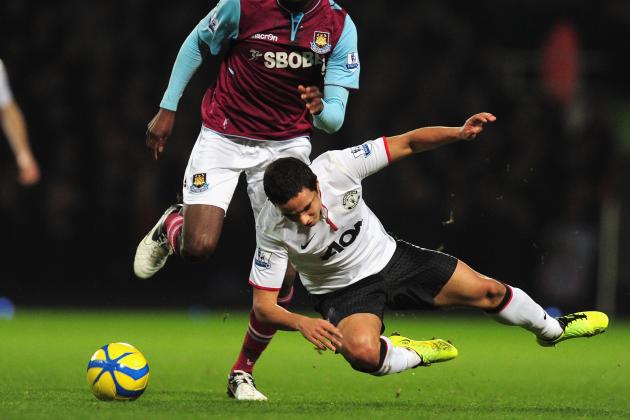 Jamie McDonald/Getty Images

A great early cross-field pass from Javier Hernandez laid on a perfect opportunity for Tom Cleverley to slot home on 23 minutes to put Manchester United one-nil up.
He looked sharp all evening, typically sitting on the shoulders of the West Ham United defence.
He was caught off-side on a couple of occasions, but was unlucky to be sacrificed for Robin van Persie on 68 minutes.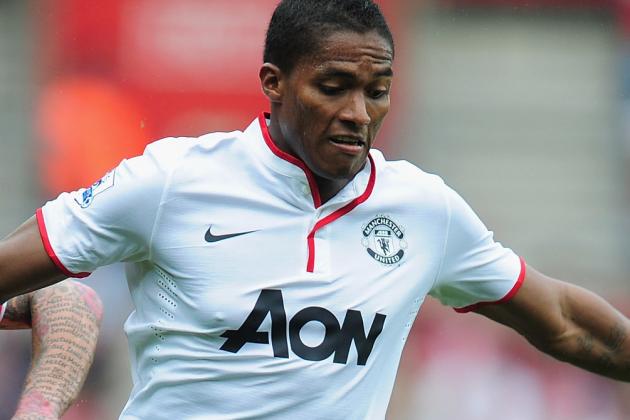 Jamie McDonald/Getty Images

Antonio Valencia is suffering a remarkable dip in form.
He was introduced to the game on 68 minutes, but had little impact and once again, his crossing left a lot to be desired.
A late long range shot that was swept miles over the bar was indicative of his season so far.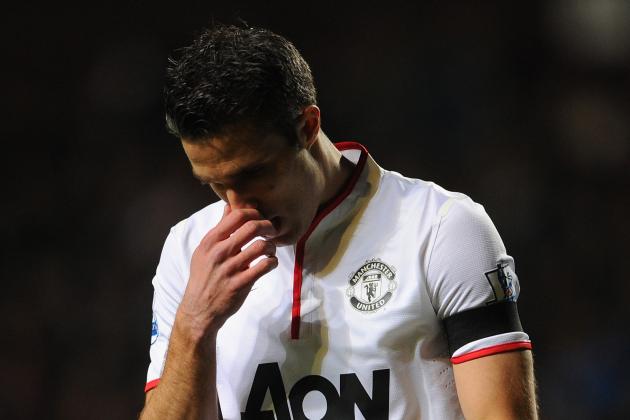 Michael Regan/Getty Images

Robin van Persie was introduced to the game with Manchester United trailing 2-1 and looking dead and buried.
Once again he waved his magic wand and pulled off yet another escape act to secure a 2-2 draw and force West Ham United to visit Old Trafford for a replay to determine who will progress to the next round.
91 minutes had elapsed and bang, Van Persie scores.
At this moment in time, he is golden.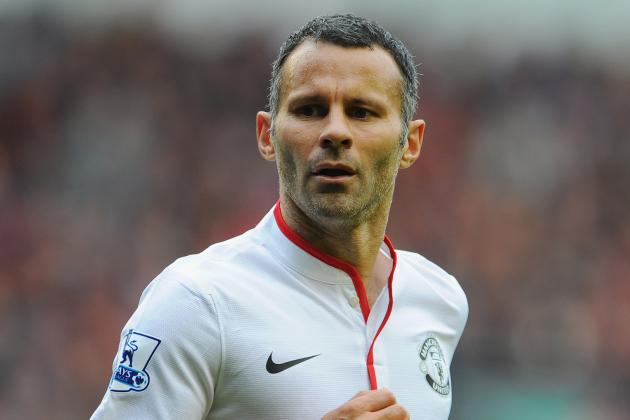 Michael Regan/Getty Images

Ryan Giggs would have received a 7/10 for his superb 40-yard pass to Robin van Persie to enable him to slot home the equaliser that saved the tie for Manchester United.
Regrettably, he had squandered an opportunity minutes earlier by putting a header over the bar that he really should have scored.
Nevertheless, it was still a positive cameo from the 39-year-old legend who continues to roll back the years.