Milwaukee Bucks Stock Watch: Players Rising and Falling Near Halfway Point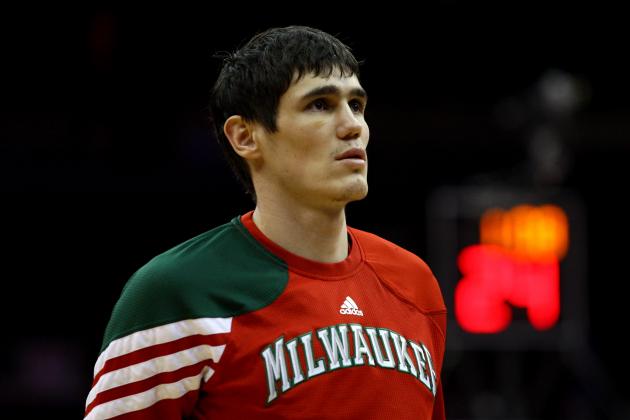 Chris Chambers/Getty Images

The Milwaukee Bucks have gone through a roller coaster season, confusing just about every fan with their up and down play.
They began the season by winning six out of their first eight, then lost the next six out of eight games before settling on a record of 16-15 after 31 games.
This erratic season has been aided by up and down play from several players on their roster. While some are continuing to get better as the season progresses, others have regressed.
So who is moving up as the season goes? And who's play is faltering with each game?
All statistics are up to date as of 1/4/12
Begin Slideshow

»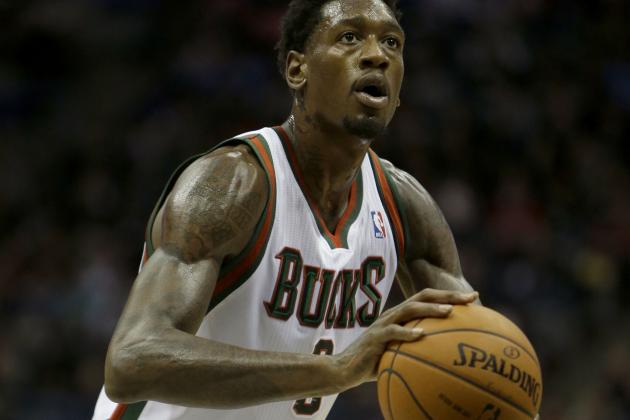 Mike McGinnis/Getty Images

Larry Sanders has been one of the most positive surprises in the NBA this season with his fantastic defensive play for the Bucks.
He is averaging 8.0 points, 8.4 rebounds and 3.0 blocks in 24.7 minutes, after averaging only 3.6 points and 3.1 rebounds a year ago.
Sanders has also gotten better as the season has moved on.
In November, Larry averaged 7.4 points, 7.1 rebounds and 2.6 blocks. As he has gotten more minutes, Sanders has improved and averaged 8.7 points, 9.6 rebounds and 3.3 blocks in December.
More importantly, he has managed to drop his fouls per game from 4.3 to 3.3, while also shooting almost 16% better from the free throw line.
As many have begun to recognize, Larry Sanders is quickly become one of the best defensive centers in the league.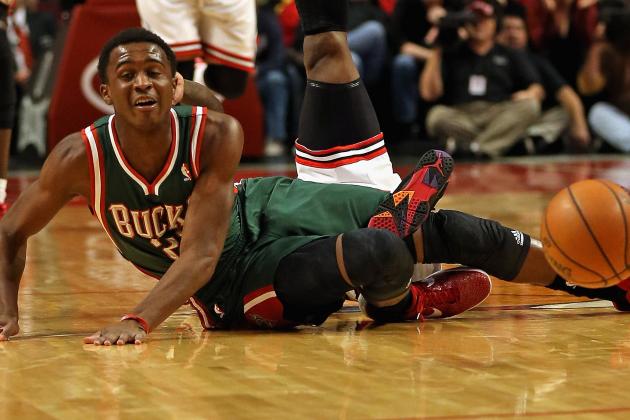 Jonathan Daniel/Getty Images

Doron Lamb started off the season looking strong in the month of November, despite missing six games. He averaged 3.8 points, .9 assists and .5 turnovers per game in just 11.3 minutes. Meanwhile, he shot 41.9% from the field and 33.3% from beyond the arc.
While those numbers are not outstanding, they were solid and allowed the Bucks a few minutes per game to rest their starters.
Unfortunately, Lamb has become less effective as he has received more game time.
In the month of December, Doron received 14.3 minutes per game and responded by averaging 3.5 points, .9 assists and .9 turnovers. To add to those inefficient numbers, Lamb shot the ball a terrible 30.6% from the field and 22.2% from three point land while also committing 1.5 personal fouls per game.
Doron Lamb is not an essential player for the Milwaukee Bucks. Still, he is trending down right now as he moves closer towards the bench.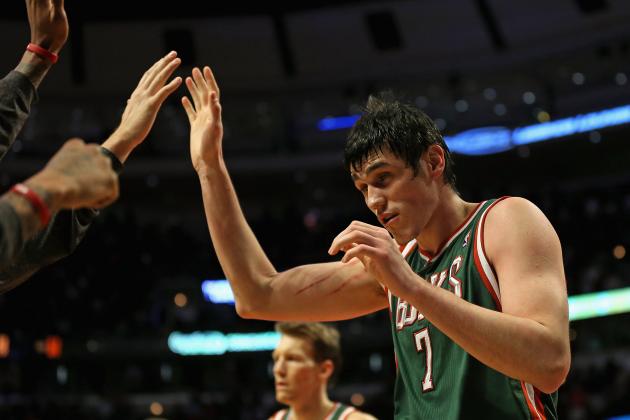 Jonathan Daniel/Getty Images

Ah, Ersan Ilyasova, one of the most confusing players of the 2012-13 NBA season.
Ersan started the season by averaging 6.7 points, 4.8 rebounds and 1.4 assists per game in November. Even worse, he shot 34.9% from the field, 21.4% from beyond the arc and 46.7% from the free throw line.
In December, however, Ilyasova produced much better numbers, starting off the month by scoring in double digits in six out of the first seven games.
Continuing his December hot streak, Ersan averaged 11.2 points, 6.0 rebounds and 1.6 assists per game whiles shooting 45.7% from the field, 53.3% from three point range and 87.2% from the free throw line.
This stunning turnaround has given Milwaukee fans hope after the significant contract Ilyasova signed before this season and seems to be helpful as the Bucks won six out of eight games he scored double digits in during December.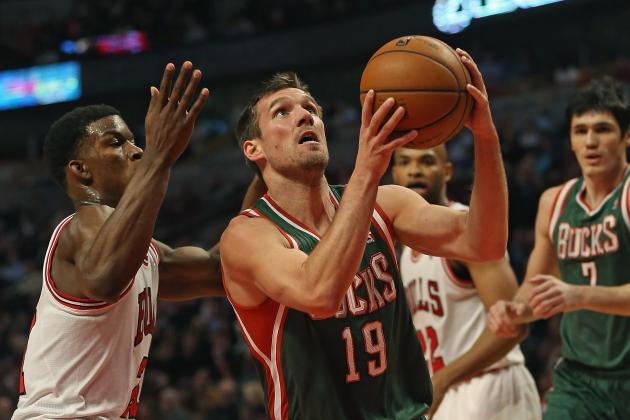 Jonathan Daniel/Getty Images

It's a little bit difficult to truly quantify the drop in Beno Udrih's play as he has missed 13 out of the last 17 games.
Still, his drop in numbers has been undeniable, despite playing just about the same amount of minutes as his first month.
In the first month, Beno averaged 8.3 points, 2.8 rebounds and 3.3 assists playing just 18.8 minutes per game. To add to it, he shot the ball at 47.9% from the floor over that time.
In his last four games, however, Udrih has averaged 4.3 points, 2.8 assists and 1.5 rebounds in 17.5 minutes while also turning the ball over 1.8 times per game.
Its quite possible that Beno Udrih will turn it around, especially after his 11 point, four rebound and four assist game against the Houston Rockets. Still, his worrisome ankle injury and overall drop in play have him trending down for now.