10 Outlandish Occurrences That Could Happen in WWE During 2013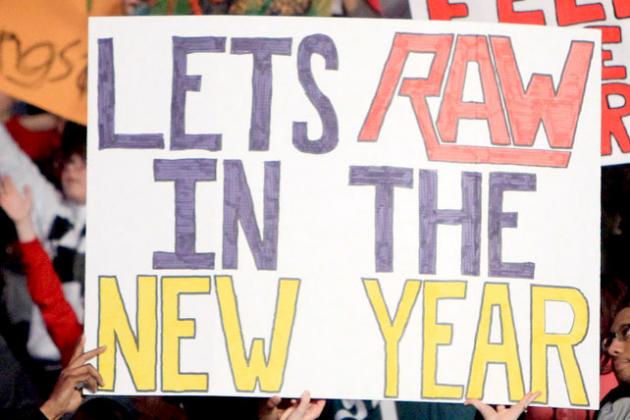 Image Obtained From WWE.com
Few members of the WWE Universe would have truly believed on the first of January 2012—two days after his fight with Alistair Overeem at UFC 141—that Brock Lesnar would return to WWE television four months later, the day after WrestleMania.
Even fewer would have gone along with the idea that AJ Lee would turn out to be one of the most influential people in WWE throughout the year 2012. Yet her rise is there for everyone to see today.
As the past indicates, outlandish occurrences are a surprisingly common happening in the WWE.
However predicting exactly what is going to happen is still almost impossible, as the occurrences would not be outlandish if guessing them was easy.
Even so, here are 10 outlandish occurrences that might just happen during 2013.
Begin Slideshow

»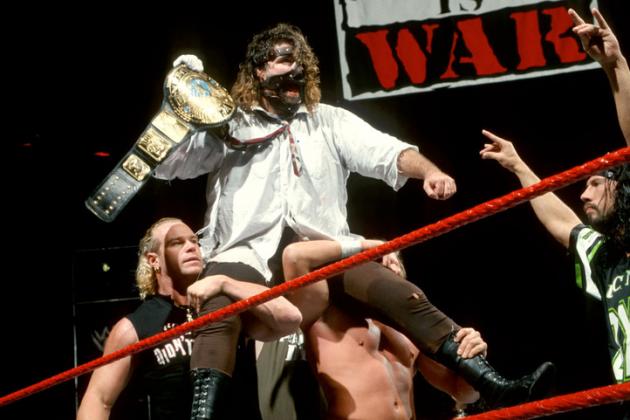 Image Obtained From WWE.com
The WWE look certain to crown at least one new champion in 2013 as there is an ever growing list, including Kofi Kingston, Wade Barrett and Ryback, who are sniffing around the title picture and have never worn one of the company's major championship belts.
However, there is a good chance that the WWE could crown as many as five new champions this year.
Either member of Team Rhodes Scholars—Cody Rhodes and Damien Sandow—could rapidly find themselves as the No. 1 heel on Smackdown, and open to a title opportunity. The Shield could also be awarded with the title—although possibly for only a short time—depending on how their collective storyline develops.
Add in the possibility of Antonio Cesaro coming to the fore, and the chance of a record-breaking five new champions suddenly becomes very realistic indeed.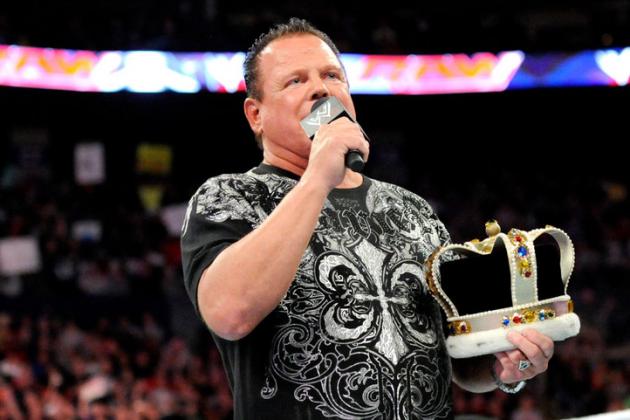 Image Obtained From WWE.com
Jerry "The King" Lawler's heart attack in 2012 made it abundantly clear to everyone that the Memphis legend only has a short time left in the world of professional wrestling.
"The King" has accomplished much in his storied career, but the one big omission from his CV is a major championship in the WWE. Giving him that one elusive run would be a golden moment both for the fans and for the man himself, even if his reign was only for the shortest of days.
It would be especially touching were Lawler to win one of the belts on the day that marked one year since the almost fatal incident, and it has to be said that these types of occurrences happen in the funny old world of wrestling.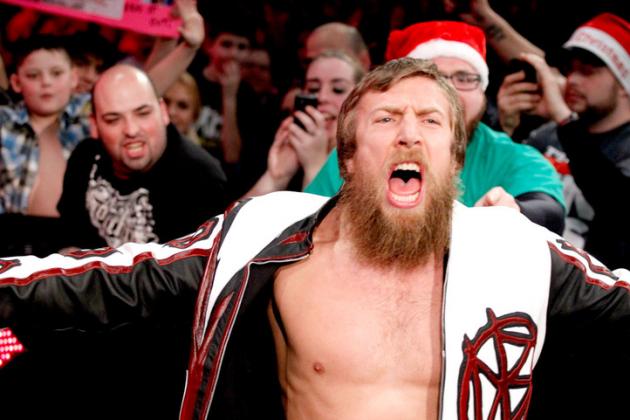 Image Obtained From WWE.com
At some point in the near future the current WWE tag team champions Team Hell No will split, and the component parts—Kane and Daniel Bryan—will feud for a few weeks.
It is highly unlikely that the much smaller Bryan will come out of that rivalry successfully, as the Big Red Monster is coming to the end of his career and is likely to receive a Big Show-like push at some point in the year.
However this could be the launch pad for Bryan to dominate the midcard and become one of the finest Intercontinental or US champions of all time. The man once known as the American Dragon would be able to go back to his submission persona, and show the world why he is one of the best technical wrestlers around today.
This would not be the step back that it may seem on paper, as Bryan could potentially use such time and space to make the final tweaks to his character before permanently moving up to the main event. CM Punk had such a year in 2010, and that did his character a world of good.
So expect Bryan to be one of the most exciting wrestlers around in 2013.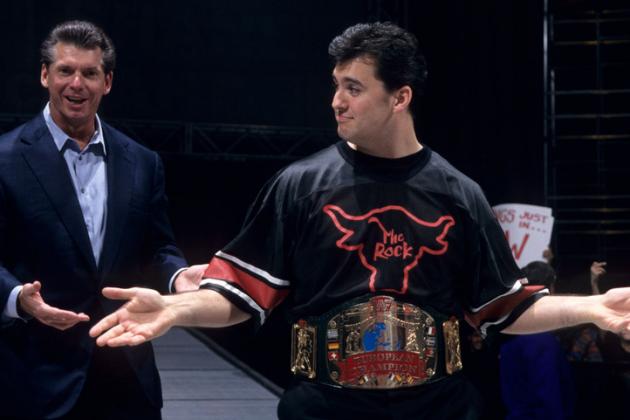 Image Obtained From WWE.com
WWE's rapid expansion over the last year has seen its weekly output go from five hours to eight as the company introduced two new hour-long shows and added a third hour to Raw. The WWE also has the much maligned Superstars to sell to international partners, and the additional monthly NXT tapings.
All this means that the company needs to provide storylines and challenges for the lower card, to fill in some of that time without overworking its star attractions.
One of the easiest ways to create a reason for any wrestlers to compete is to introduce a new title. In this case it would be aimed at those who are at the bottom of the WWE's roster, to give those guys something to aspire for and allow the WWE to have a title fight on some of its less important programming.
Adding a new title would simply make booking easier for everyone.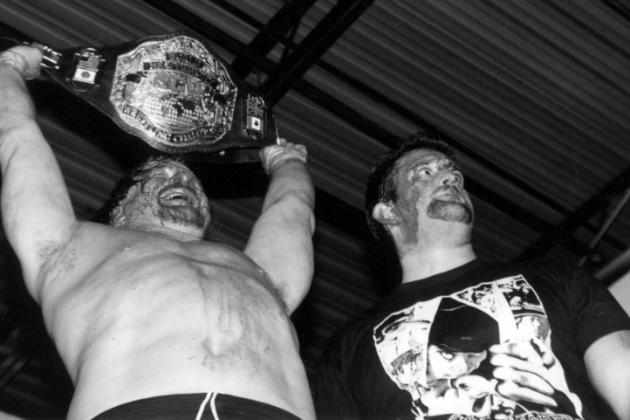 Image Obtained From WWE.com
There is no question that the WWE realizes the value of its history, as the company brings in legends to interact with current stars on a frequent basis.
However there has always been an issue getting the balance right between not making new stars look weak and respecting those who came before.
The one method the WWE have not yet tried is a tournament for older, semi-retired wrestlers who still draw money, but who cannot go every week like they used to.
This would allow the company to relive great moments from the past, and see matches that have never been seen before as the wrestlers in question were from different eras or companies.
It would also inject much needed excitement into the summer lull that is so common after the grandeur of WrestleMania, so this may be one of the more surprisingly likely occurrences this year.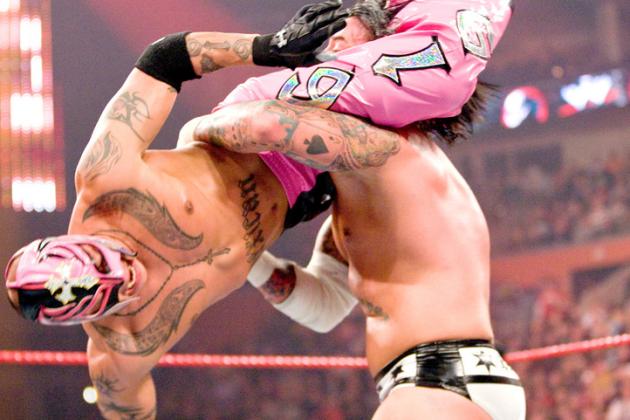 Image Obtained From WWE.com
Rey Mysterio has done far more in his long career than anyone would have imagined just looking at his stature, but there can be little doubt that his in-ring days are coming to an end.
As sad as that may be, this is the perfect time for Mysterio to turn his back on his fan-favorite persona and become the leader of an evil Latino group, so many of the younger generation of Hispanic wrestlers can get a boost as they start their WWE careers.
This would give Mysterio one last run in the spotlight, which is well deserved before he can bow out and enter the Hall of Fame.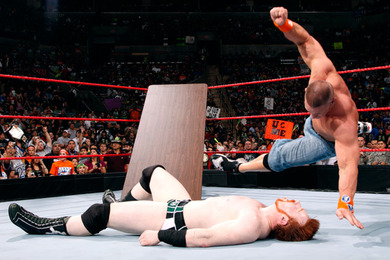 Image Obtained From WWE.com
This may be considered a prediction for 2014, but the ramifications of a heavyweight clash between fan favorites John Cena and Sheamus would be felt many months before the actual encounter were to take place.
These two men are destined to meet sooner rather than later, as they are so very similar. Both men are tailored towards a younger audience, and use big power moves to go on dominant—almost unbeatable—runs for long stretches of time. They have even begun to tag team on an informal basis because of their similarities.
Two figures like that cannot stay out of each other's way indefinitely, so the pair will clash in an epic battle.
Considering how important both men are, it will be a big deal to see one of them turn heel so they can face each other. This is why the conflict will start so early on before they fight.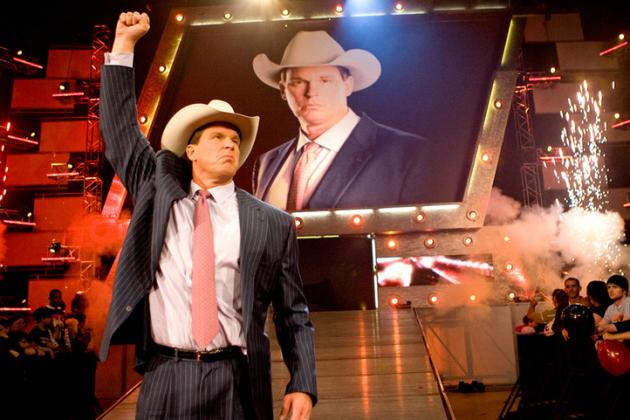 Image Obtained From WWE.com
Many older fans hark back to the days of the Attitude era because they enjoyed the dynamic of Mr McMahon being an evil authority figure that faces could rebel against.
The WWE have tried to recreate this since then, but have mostly failed due to the perceived weakness of the person in charge.
This may be down to the authority figure's physical frailness, the fact that any unhappy superstar could simply swap brands, or the fans' knowledge that anyone who was truly bad would be replaced by the board.
The night after WrestleMania 29 may well be the moment when someone could step in and become an evil authority figure without these weaknesses.
There are any number of former WWE Superstars who would have the physical prowess not to be bullied by the guys on the current roster. The brand split has basically disappeared, and the WWE can get around the board issue with an iron-clad contract like the one issued to the Big Show.
This is something the WWE have needed to freshen the product for some time.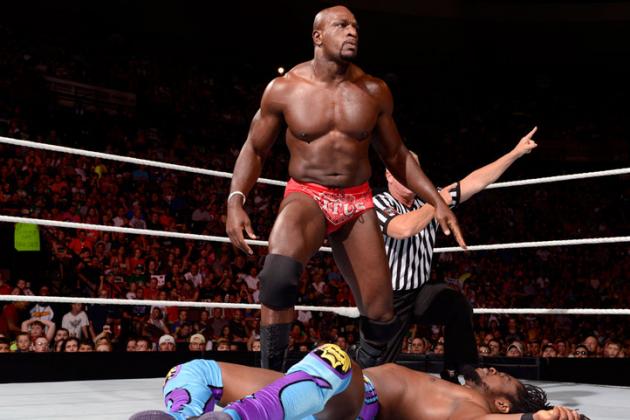 Image Obtained From WWE.com
Few wrestlers have ever been so green when entering the public spotlight as Titus O'Neil was in the second season of NXT. He may have had a great look, but there was nothing there to suggest that he could be a great wrestler.
Fast forward a couple of years and 2013 could well be the time for Titus O'Neil to step up and become a big name in the WWE.
Fans have already experienced his assured mic work, as he stole the show in commentary a few weeks ago on Raw. O'Neil has also shown improved ring work in singles competition against the likes of Sheamus as well, and starred in several high-profile tag team matches.
More importantly, his "Clash of the Titus" finishing maneuver looks increasingly menacing and is starting to garner respect from commentators despite the losing run that he—and tag team partner Darren Young—have been enduring in the past couple of months.
O'Neil has the size, look and now the skills to become a star. 2013 could well be the year that happens.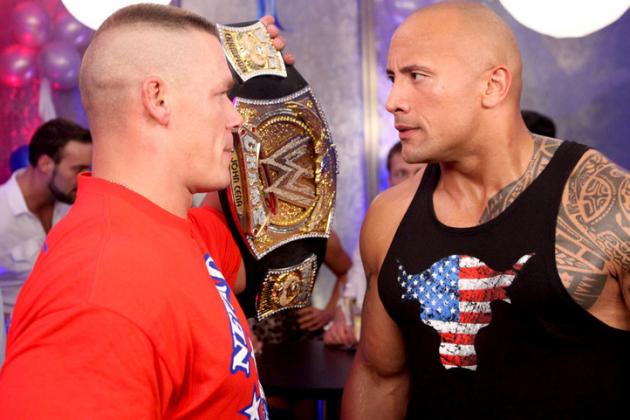 Image Obtained From WWE.com
Sport has changed beyond recognition in the past 20 years, and a big part of that change is the reliance on computers to produce complicated statistical analysis of the best ways to play the game.
Realizing this, sports broadcasters now use the same technology to show fans this information, so they have a better understanding of what is going on.
Of course, the WWE is fabricated competition but to keep the mystique around its product, the company is going to have to follow the general trend and add more statistics to its shows.
This may well be the biggest noticeable change to WWE television this year.