FC Barcelona, like most clubs, are currently involved in the transfer window. Recently, La Blaugrana told Arsenal FC that David Villa is not for sale.
In spite of the news surrounding the transfer window, Barca will not be affected and may remain the same. The reasons are many but are limited to the following factors.
2012/13 La Liga Season
Why would La Blaugrana consider signing new players or releasing players from their roster when they're enjoying one of their greatest seasons?
Barca are currently in first place in the 2012/13 La Liga BBVA standings with 52 points. They have 17 wins, one draw, and no losses in the current season.
La Blaugrana have a goal differential of plus-42 (61 goals for and 19 against), which is way ahead of both Atletico Madrid and Real Madrid.
Lionel Messi
FC Barcelona are lucky to have a player like Lionel Messi. Messi and Barca have been associated with each other since 2000, and the two enjoy a harmonious relationship to the point that Messi reportedly rejected an offer to sign with Anzhi Makhachkala.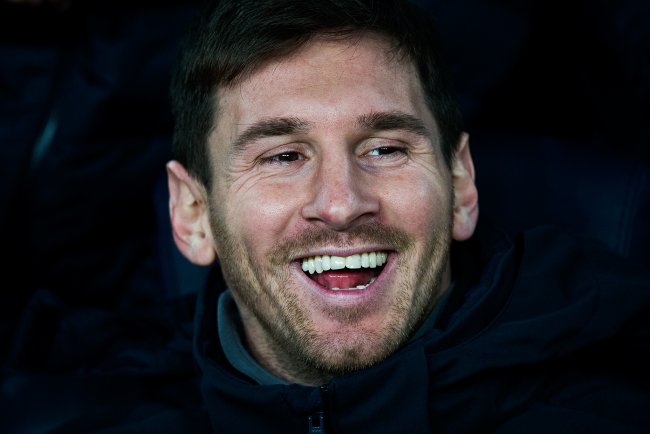 David Ramos/Getty Images
In 2012, Messi scored 91 goals, including five goals in one UEFA Champions League match against Bayer Leverkusen on March 7, 2012, and broke Gerd Muller and Pele's historic records. Messi recently was awarded the Ballon D'Or for a fourth consecutive year as well. Gerard Pique, Barca defender, praised Messi's qualities as a football player.
Team Composition, Loyalty, and an Award
La Blaugrana are a team in which each player complements each other. The complements are evident in the playing styles of players like Pique and Jordi Alba.
At the same time, it appears that most play out of a sense to loyalty to the club. The sense of club loyalty is not apparent in the majority of cases in today's world.
The current path for La Blaugrana has not gone unnoticed. According to the RTVE (Spanish Radio Television) website, the International Football Federation of History and Statistics (IFFHS) named FC Barcelona the best club in the world.
It is the fourth time that La Blaugrana received this award from the IFFHS. Why would anyone want to experiment by signing or selling players?
UEFA Champions League
La Blaugrana have made it through to the Round of 16 in the UEFA Champions League, where they will face AC Milan on February 20.
Prediction
FC Barcelona will not sign new players from other clubs. La Blaugrana will probably transition from older players to a new generation from La Masia academy.
While this is a personal prediction, it remains to be seen what Barca will do during the transfer window.