Coach Joe Vitt's Biggest Mistakes of 2012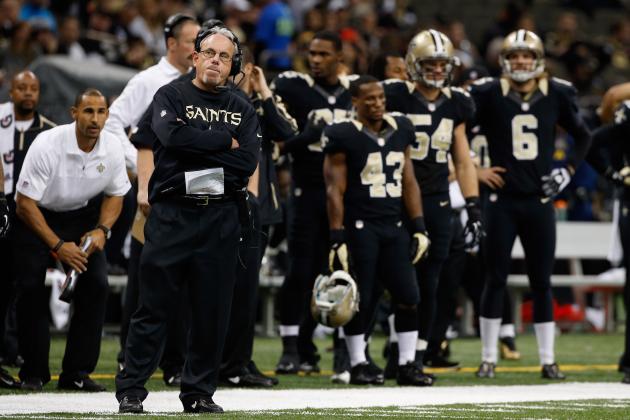 Chris Graythen/Getty Images

This 2012 season was a tumultuous and challenging season for the New Orleans Saints. Coach Joe Vitt held the team together. Although he missed the first six games serving a bounty-related suspension, he helped salvage a team that started 0-4 when he came back as the interim coach.
Vitt helped the team get back in position to even its season at .500, but with the Week 17 loss to the Carolina Panthers, coach Vitt and the Saints fell short of that goal. Furthermore, you can't take away that he did a heck of a job because he made some mistakes throughout a season that saw the Saints underachieve across the board in 2012.
Let's take a look at some big mistakes that coach Vitt made this 2012 season.
Begin Slideshow

»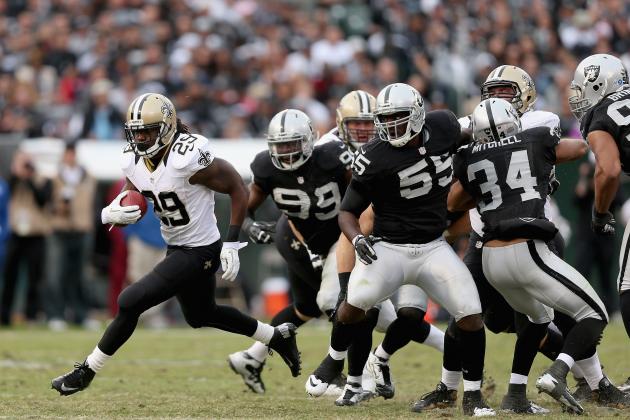 Ezra Shaw/Getty Images

Joe Vitt came back in Week 8 of the season. Running back Chris Ivory did not get any carries until Week 9.
Why?
When Ivory finally did get his touches, he made them count. Ivory was a beast when he ran the ball. He is fast, strong and agile, and is capable of making big plays. Ivory has a bruising running style that helps move the chains and keep the Saints' defense off the field.
Ivory finished the season with 5.4 yards per rushing attempt, with two touchdowns. Although the Saints have a backfield full of talent, Ivory should have had more carries this season. It would have helped the offense, especially the passing attack when it was struggling.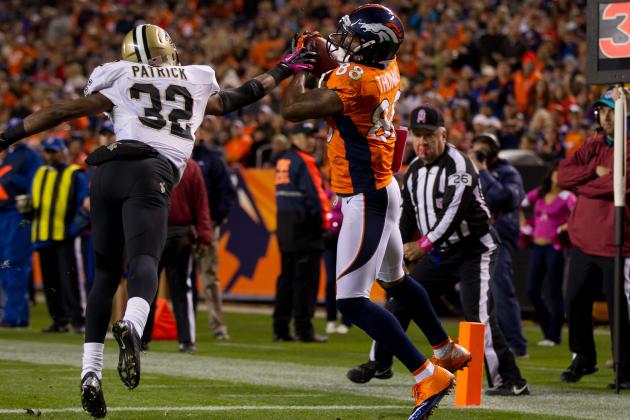 Justin Edmonds/Getty Images

Patrick Robinson, Johnny Patrick, Jabari Greer all had horrible years despite the fact that Robinson and Greer each recorded three interceptions. They all got burned for big plays throughout the season, and it contributed to a struggling defense that set the record for most yards allowed in a season.
Even then, Vitt thought that the Saints' secondary was improving as the season progressed.
Really? When?
The secondary did have a couple of nice plays, but they got burned by receivers for the majority of the season.
Both Malcolm Jenkins and Roman Harper also had disappointing seasons. Vitt should've mixed it up and made some personnel changes, putting in some younger guys with fresh legs, i.e Rafael Bush and Isa Abdul-Quddus.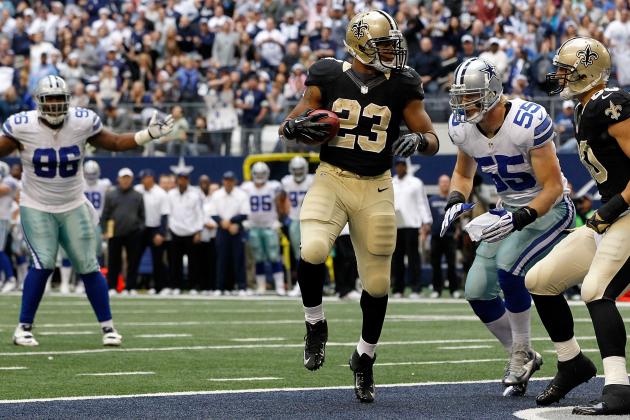 Tom Pennington/Getty Images

Although the Saints are known for their prolific passing attack, the Saints had a more balanced attack with coach Sean Payton around.
At times, Vitt seemed to abandon the run and just keep attacking through the air. That leads to decrease in time of possession, doesn't help the defense rest and puts more pressure on Drew Brees and the Saints receivers to make big plays.
The run game should've been utilized more, and the running backs should have caught more passes out of the backfield.